Cash Advance Los Angeles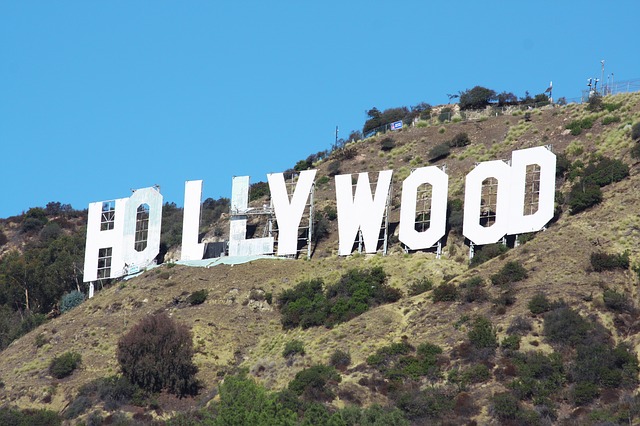 The California cash advance industry is booming with over $3.3 billion transacted by cash advance lenders annually. Los Angeles County is home to 521 of those cash advance lenders, which is more than any other county in the state. As short-term loans continue to get more and more popular, Los Angeles County is poised to take home a pretty big piece of the pie. This begs the question: why are cash advance loans so popular in Los Angeles County?
Reasons for Los Angeles County's Large Number of Cash Advance Lenders
There are a few likely reasons why there is a large number of cash advance lenders in Los Angeles County. Let's look at a few of the probable reasons why the industry is doing so well in this part of California.
It's the Biggest County in the Country - According to the United States Census Bureau (USCB), the population of Los Angeles County in 2014 was over 10 million. The next biggest is Cook County, Illinois, at just over 5 million. With nearly twice as many people as the next biggest county, it really shouldn't be a surprise that Los Angeles County has the most cash advance lenders.
The Poverty Rate is High - A higher poverty rate tends to coincide with a higher number of cash advance lenders. This is because many impoverished citizens cannot get loans through banks and instead turn to cash advance lenders for emergency funds. A Business Insider article showed that the six counties in California with the highest number of cash advance lenders had an average per capita income that's nearly half the statewide average. The USCB shows that the poverty rate for Los Angeles Country from 2009 to 2013 was 17.8-percent. That's almost 2-percent higher than the state rate, which was 15.9-percent.
No City-Specific Cash Advance Laws for Los Angeles - There are no city-specific codes for Los Angeles cash advances. Instead, Los Angeles lenders are supposed to follow the state regulations, which we discuss right here. That means there are no cash advance ordinances in Los Angeles that could potentially reduce the number of loans taken out in the city. In other parts of the country, cities have passed cash advance ordinances on top of state defined laws. One popular ordinance prohibits cash advance locations from being open 24-hours a day. Los Angeles would probably have a weaker cash advance market if the city passed strict city ordinances. Of course, this only explains why Los Angeles County is thriving – it does not explain why it is doing comparatively better than other areas within the state. This in connection with its greater population size could be an explanation.
Remember, though, these are just our three best guesses as to why the number of cash advance lenders in Los Angeles County is so high.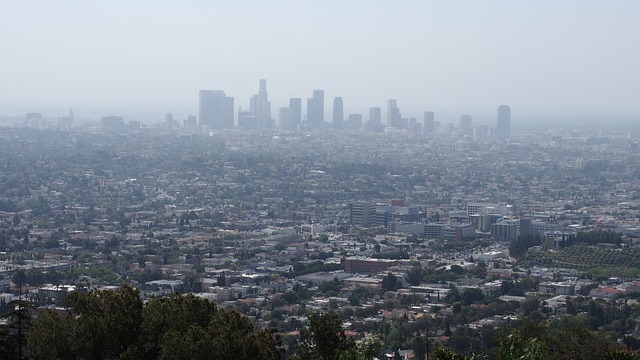 False Assumptions About the Cash Advance Market in Los Angeles
There are a few false theories about why cash advances are so popular in Los Angeles. Let's debunk these assumptions and show why they are false.
There aren't enough banks in Los Angeles County. One of the reasons people seek out a cash advance is because they cannot secure a loan at a bank where the interest would likely be less. This has led people to think that there aren't enough banks in Los Angeles. This isn't true. Just like Los Angeles County has more cash advance lenders than any other county in California, it also has more banks than any other county in California. This disproves the theory that there's a bad ratio of banks to cash advance lenders in Los Angeles County.
Residents have lower credit scores than people in other parts of the state. A low credit score would make it harder to obtain a traditional loan. So some people think Los Angeles residents must have lower credit scores than people from other areas in California. NerdWallet recently looked at the average credit score for the 143 largest U.S. metropolitan areas. The Bakersfield and the Fresno-Visalia areas both had lower average credit scores than the Los Angeles area.
Cash advance lenders in Los Angeles aren't regulated enough. As we mentioned earlier, lenders in Los Angeles follow the same rules and regulations as every other lender in the state. That means Los Angeles lenders aren't regulated any less than lenders from a different county. We do believe that the lack of city-specific cash advance laws has helped the industry thrive in LA County, but we don't think this has given Los Angeles any sort of advantage over other areas in California.
The Consumer Financial Protection Bureau is currently drafting new federal cash advance rules. These will likely affect cash advance lending in Los Angeles. Until then, we expect the amount of loans to continue to grow in this area.
*OpenCashAdvance.com strives to present accurate information; however, we do not guarantee accuracy of data as presented.