Cash Advance Massachusetts
Request a Loan Today*
*By filling out the form above, you will be routed to OpenCashAdvance.com's loan request form.
Massachusetts is one of the most restrictive states in regard to its cash advance and payday lending laws. According to The Division of Banks of Massachusetts, while shorter-duration funding is not prohibited in the state, payday loans are limited due to the 23% small loan APR cap. This means that all small-dollar lenders are required to be licensed under the state and may not charge more than the APR cap.
The Small Loan Act, 209 Mass. Code Regs. 45:14(8) highlights the rules and regulations regarding lender licensing.
Massachusetts' Cash Advance Laws
There is a 23% small loan cap in the state of Massachusetts. Further, lenders are not allowed to charge more than $20 in administrative fees, nor are they allowed to charge any form of finance fees.
Borrowers can also consult the Massachusetts Division of Banks to ensure that they do not fall victim to predatory lending practices.
Massachusetts' Installment Loan Regulations
Due to the small loan cap in the state, Massachusetts residents can opt for a cash advance in the form of an installment loan. More than 10 million Americans take out such loans ranging from $100 to more than $10,000 each year, according to a 2018 PEW study. Further, there are about 14,000 consumer finance companies and stores across 44 states in the U.S. that issue these personal loans.
How Installment Loans Work
These are short-duration loans that customers can pay back over a fixed period of time. While personal loans might make sense to borrowers who have lower credit scores, prices for these loans tend to be higher than those charged at banks or credit unions.
Maximum Amount
Loan amounts vary but they can range from about $100 to more than $10,000 and are repayable through four to 50-month installments. The maximum loan amount for a personal loan in Massachusetts is $6,000.
Repayment Extensions
There is no specified general maximum loan term in Massachusetts. Loan terms differ depending on the amount taken out but typically range from one week to 31 days.
In the state of Massachusetts, loan lenders are required to disclose all loan conditions to borrowers. Potential borrowers should be aware of all short-term loan laws and regulations before applying for one.
Applying for an Installment Loan in Massachusett
Eligible residents, who are 18 years or older, can apply for a personal loan online. The application process can take between 15 and 60 minutes. While requirements vary from lender to lender, applicants may need to present the following information:
Proof of identity and address
Recent pay stubs and/or proof of employment
Social Security number
Banking information
Lenders will consider an applicant's credit score and history, as well as their debt-to-income ratio in determining their ability to meet loan terms. Applicants who have poor credit histories or scores can still apply to see if they are approved.
Additionally, applicants who are self-employed or who have alternative forms of income such as government benefits, alimony, child support, royalties for intellectual property, trust fund payments, or income from investments are also eligible to apply and may need to provide the same requirements highlighted above.
What Other Lending Options are Available in Massachusetts?
While shorter-duration funding can be a viable way to mitigate monthly expenses, borrowers should note that they often carry steep fees. Average APRs for such loans can range from 300% to 500%, compared to the 10% to 25% rate associated with typical credit cards. To this end, borrowers should only opt for a payday loan or cash advance if they are able to afford one. Massachusetts residents seeking alternative options to short-term loans can consider the following:
401(k) Loan
Consumers can consider taking out a 401(k) loan which enables workers to borrow from their retirement funds. The IRS places a 50% limit on the amount one can take out of their total funds.
Payment Plans
Residents who are unable to pay their monthly utility bills can ask their utility suppliers for payment extensions.
Cutting Discretionary Spending
The majority of Americans don't have just $1,000 saved in their bank accounts. Financial experts advise that consumers cut down unnecessary expenses in order to save up for unexpected monetary needs. Massachusetts residents can take advantage of the area's free entertainment options such as going on the Freedom Trail in Boston, tour the Cape Cod Potato Chip Factory, or spend a day or two at the Mount Greylock State Reservation.
Massachusetts State Economy
The Massachusetts state economy is primarily made up of the technological research, development and service sectors – a large shift from the trade, agricultural, and fishing areas that once dominated the market.
The state currently has an unemployment rate of 2.9%, which is lower than the national average of 3.6%. The poverty rate is recorded at 11.1% and the median household income at $79,835. The Massachusetts state economy currently employs 3.45 million people.
Residents who find themselves in an emergency cash shortage and need help making ends meet can apply for an installment loan and see if they are approved.
Requesting Title Loans in Massachusetts
Auto title loans are short-term loans taken out against a borrower's vehicle. Like payday loans, these loans can be used by consumers who are in urgent need of cash and may have exhausted other loan alternatives.
Title Loans Requirements:
Interested borrowers are able to apply for a title loan at a storefront lender or online. Applicants are typically required to present the following information:
A state-issued ID or driver's license
Title of the vehicle to be borrowed against, and in some cases, proof of insurance and a car inspection
Proof of income or bank statements
Proof of residence
Title Loans Laws in Massachusetts
Massachusetts is one of the 34 states across the country that has restrictions on auto title lending. According to the Mass. Gen. Laws Ann. ch. 140 § 96 et seq.; 209 and the Mass. Code Regs. § 26.01 statutes, car lenders are prohibited from operating within the state and car title lending is prohibited under the existing credit laws.
Comparable to payday loans, auto title loans are prohibited in the state of Massachusetts due to the high Annual Percentage Rates (APR) charged. Such high fees can often force borrowers to take out additional loans to cover previous debts and can subsequentially trap consumers in unsustainable financial cycles.
Short-term lending has become a viable choice for many struggling Americans, with more than two million people in the country opting for auto title loans yearly, and over 8,000 title loan stores operating across 25 states in the U.S.
Yet while more Americans are taking out title loans, experts warn borrowers to be cautious of the predentary lending practices that can be associated with such loans. In fact, studies show that one out of nine auto title borrowers are unable to make their payments and have their vehicles repossessed.
*OpenCashAdvance.com strives to present accurate information on each state's regulations; however, we do not guarantee the accuracy of data as presented. Please contact your state's department of finance or visit your state's official website for the most accurate information and inquiries. You can find your state's site here: mass.gov.
---
TYPE YOUR ZIP BELOW TO SEE CASH ADVANCE COMPANIES
Cash Advance Information by State:
Massachusetts Advance Loan - Cities
Recent Blogs
Best Practices
The IRA has special rules and regulations when it comes to rolling over accounts. To ensure you make a smooth transition, the following guide will help you know what to expect.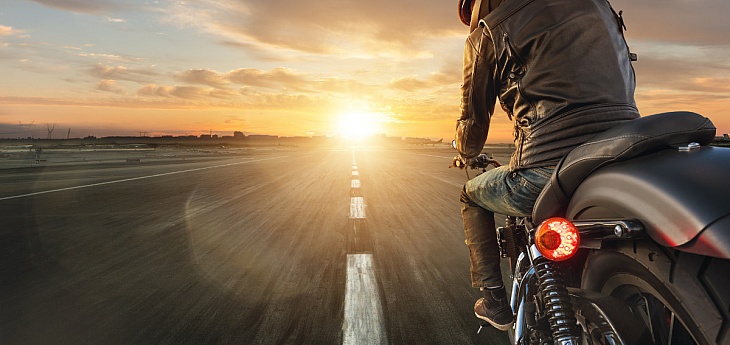 Loan Advice
Bad credit can be a debilitating part of the lives of many adults. Individuals are constantly worried about their interest payments and if they can meet all of their obligations.
Have a Question? Ask an Expert!
Fill out the form below to reach out to one of our financial professionals.