Request a Loan Today*
*By filling out the form above, you will be routed to OpenCashAdvance.com's loan request form.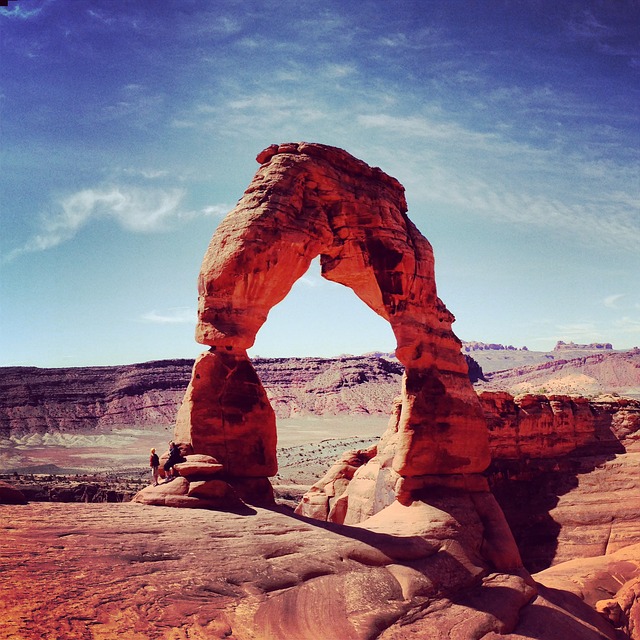 There are only a handful of states that don't impose legal limits on cash advances. Utah is one of those states. The average interest rate for cash advances in states like Utah are usually a bit higher than in more regulated states. Still, a cash advance in Utah can be a viable solution for short-term financial needs. Try to pay off the loan as quickly as you can, so you don't get too caught up in the high interest rates. We'll help you stay up-to-date on the latest Utah cash advance laws. If you'd like to get the ball rolling on that loan request, then use our secure loan request form.
Current State Cash Advance Statutes for Utah
There is no maximum loan amount limit for cash advances in Utah, but you must pay off your loan within 10 weeks. There is also no limit to the finance rate and fees that a lender can charge you.
Some states have rules governing the amount of collection fees a lender is allowed to charge if you default on your loan. Utah is not one of those states. That's one reason to be extra careful while reading through the terms and conditions of your cash advance loan. Utah lenders are allowed to pursue criminal charges.
Utah Payday Loan Regulations
Small loans that you pay back when you expect to receive your next paycheck are sometimes referred to as payday loans. This is the same financial product that we have been referring to as "cash advances" so far on this page. The two loan products are regulated the same.
How Payday Loans Work – When you need an emergency payday loan online, one option loan customers use is a loan that's paid back in a relatively shorter period of time than other kinds of funding.
Maximum Amount – Unlike many other states where lenders are limited on how much they are allowed to offer to a customer, lenders can offer as much as they want.
Repayment Extensions – Lenders are allowed to offer rollovers up to 10 weeks from the original loan date.
State Economy
Before you take out a cash advance, you might be curious about what the current state economy is like in Utah. Right now, the unemployment rate in Utah is at 3.5-percent. That's low when compared to neighboring states. Nevada is currently at 7-percent and Arizona is at 5.8-percent.
The lack of state regulations for cash advances in Utah makes it a dangerous place to get a short-term loan. If you need money fast and have exhausted all your other options, we recommend you be extra careful and try to pay your loan off as quickly as possible.
Requesting Title Loans in Utah
Residents of Utah can also consider taking out an auto title loan. Title loans are small-dollar, short-term loans that borrowers can take out against their vehicle. This means that the title to a vehicle is used as collateral.
Why Consumers Ask for Title Loans
Like payday loans, title loans can be used for a number of short-term cash emergencies such as:
Unexpected medical costs
Unpaid utility or rent bills
Unforeseen home or vehicle repair costs
Emergency child-related expenses
Utah is one of the 16 states that permits auto title lending at triple-digit rates. The other states that do the same include Alabama, Arizona, Delaware, Georgia, Idaho, Illinois, Mississippi, Missouri, Nevada, New Hampshire, New Mexico, Tennessee, Texas, Virginia, and Wisconsin.
Title Loans Laws in Utah
Not only are title loans permitted in Utah, but there are less strict rules regarding rate caps and how much borrowers can take out. In fact, there is no maximum loan amount nor is there a cap on interest charges. Additionally, borrowers can renew their loans an unlimited amount of time. To find out more about title loans in Utah, residents can refer to the state's lending statutes.
Potential borrowers should keep in mind that shorter-duration funding can come with its risks too. The Annual Percentage Rate or APR for title loans can be as high as 300%. This comes out to around 25% of interest charges each month. And because these loans are borrowed against titles, borrowers also risk vehicle repossession. The Consumer Finance Protection Bureau found that one out of every five title loan borrowers lost their car to repossession for failing to repay their loans on time.
Requirements
Consumers who are able to afford a title loan can apply at a storefront lender or online. Applicants will typically need to present the following information:
Clear vehicle title
A valid form of identifications
Proof of income
Proof of residency
In some cases, lenders may require a valid registration of the vehicle being borrowed against
*OpenCashAdvance.com strives to present accurate information on each state's regulations; however, we do not guarantee accuracy of data as presented. Please contact your state's department of finance or visit your state's official website for the most accurate information and inquiries. You can find your state's site here: www.dfi.utah.gov
---
TYPE YOUR ZIP BELOW TO SEE CASH ADVANCE COMPANIES
Cash Advance Information by State:
Utah Advance Loan - Cities
Recent Blogs
Best Practices
If you've recently lost your job, you're undoubtedly under a lot of stress. However, there are still options to cover your bills and necessary expenses. Consider these alternatives while you search for a new job.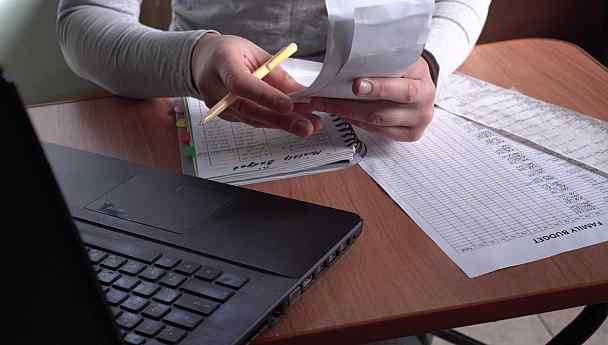 Best Practices
Saving money from your salary can help you reach your financial goals. Here are some ways you can start saving more.
Have a Question? Ask an Expert!
Fill out the form below to reach out to one of our financial professionals.