Request a Loan Today*
*By filling out the form above, you will be routed to OpenCashAdvance.com's loan request form.
Vermont is one of a handful of states in the U.S. that prohibit payday loans. While that type of funding is not available in the state, there are other loan products available to consumers.
Vermont's Cash Advance Laws
The state sets its usury cap at 18% for loans less than $500. Also, the state explicitly bans loans that are "contingent on a postdated payment instrument." These laws make it unprofitable for cash advance lenders to operate within the state.
Vermont also has tight regulations on installment loans. The state limits the interest rate to 24% on the first $1,000, and then at 12% for everything after that. The lender can instead use a flat 18% rate on the entire loan if that is higher.
Vermont Payday Loan Regulations
Vermont's cash advance laws were specifically designed to outlaw payday loans. By setting a maximum finance charge at 18% and prohibiting loans based on postdated checks, the state legislature shuttered all payday lenders operating within the state.
It is unlikely that state legislation will change any time soon. Vermont's current lending regulations have been in place since 2012 with little public pressure to change them.
What Other Lending Options are Available in Vermont?
It may be possible to find an installment loan in Vermont. Installment loans work a little differently than payday loans. Instead of borrowing a small amount of cash and paying it back on the next pay date, consumers can use installment loans to borrow larger amounts and pay it back over time.
If used responsibly, a long-term loan can help consolidate debt and build credit. There are risks, as well. Before taking out a $1,000 to $5,000 loan, it is important to consider:
Loan Affordability – Lenders sometimes try to offer more than the borrower requested. This can make the loan less affordable.
Credit History – Those with bad credit will likely need to pay more to borrow money. Even in Vermont, where loan fees are capped well below the national average, loans can still be expensive.
Monthly Revenue – Lenders will often look at a potential borrower's debt-to-income ratio when determining creditworthiness. If the consumer owes a lot of money already, then the lender may think they pose too much of a risk. This same consideration should be made on the part of the consumer. Those who have already borrowed a lot of money need to focus on paying off what they owe before requesting a new loan.
Some consumers do not know how they will pay off a loan if they receive one. This is sometimes the case for those seeking emergency funding. No matter what the circumstances are that necessitate a loan, it is important to consider the implications of borrowing money.
Basic Lending Requirements
Credit checks can lower your credit score. That is why experts suggest only applying for loans that you think you can qualify for. To help give you an idea of whether you are ready to apply, here are some of the industry's basic lending requirements:
You must be at least 18 years of age.
You should have a reliable revenue stream. Lenders will almost always ask how much you make each month. They are trying to determine if you earn enough to make your monthly loan payment. Your monthly income does not have to be from a traditional job, but you should be able to show proof of receiving the income.
You need to have a way for the lender to contact you. This can be through email or telephone.
You need to have an active bank account that is in good standing. The lender will likely want to transfer your loan money directly into your account. They may also want to set up automatic payments. All of this requires that you have a bank account.
Your lender will likely have additional requirements. It is important to be truthful on your application. If you feel like you will not meet the lender's requirements while filing out the application, it is probably best to not apply for the loan.
Vermont State Economy

There are only two states in the U.S. with fewer people than the District of Columbia. One is Wyoming, and the other is Vermont.
Vermont has the smallest economy in the U.S. Business costs in the state are significantly higher than the U.S. average, which is one reason why it is seen as one of the worst states in the U.S. to start a new company.
According to Forbes, Vermont has a bad economic outlook. Both job growth and income growth are expected to compare poorly with the rest of the country for years to come.
Requesting Title Loans in Vermont
Vermont has very strict short-term loan laws. In fact, not only are payday loans prohibited due to the 18% small-loan rate cap, but payday and title loan shops are prohibited from opening in the state.
Auto title loans are small-dollar, short-term loans that are taken out against a borrower's vehicle. This means that a vehicle's title is used as collateral. Loan amounts typically range from $100 to $5,500, or 25% to 50% of the value of the car being borrowed against. Additionally, loan terms last for 30 days on average.
Title Loans Laws in Vermont
Most states across the U.S., like Vermont, have strict laws that prohibit short-term loans like title loans. In fact, only 16 states in the country permit title lending at triple-digit Annual Percentage Rates or APRs.
And while roughly 2 million individuals opt for such loans, with 7,700 licensed car title lenders across 21 states in the U.S., financial experts warn against the risks of such loans. The APR for title loans can be as high as 300%. This comes out to around 25% of interest charges each month. And because these loans are borrowed against titles, borrowers also risk vehicle repossession. The Consumer Finance Protection Bureau found that one out of every five title loan borrowers loses their car to repossession for failing to repay their loans on time.
Further, Studies show that only 12% of title loan borrowers are able to pay back their 30-day loans on time, while roughly 40% are forced to roll their loans seven or more times. Plus, one in nine car title loan borrowers fall behind on their payments and only about one in eight loans are repaid without subsequent re-borrowing, according to a PEW study.
While title loans in Vermont are prohibited, consumers can consider other financing options such as paycheck advances, borrowing from family members and friends, or seeking local and federal aid.
---
TYPE YOUR ZIP BELOW TO SEE CASH ADVANCE COMPANIES
Cash Advance Information by State:
Recent Blogs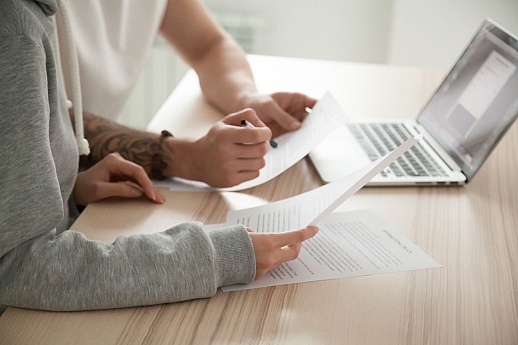 Loan Advice
When you need financial assistance, many options can help you, such as getting a grant or a loan. However, before you decide which solution is best for you, familiarize yourself with each product to make an informed decision.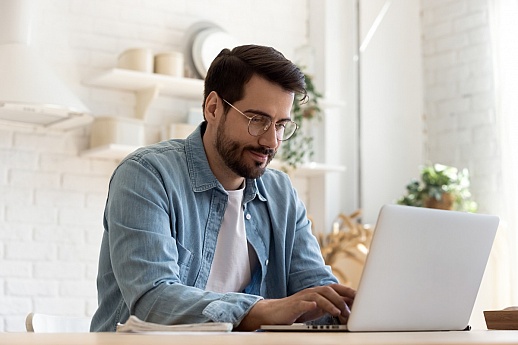 Loan Advice
It can be challenging to qualify for traditional loans, but banks aren't the only sources of funding as the alternative lending industry continues to grow. Application and approval processes for these loans are relatively faster and more convenient through the use of machine learning. Alternative lenders also assess risk differently when determining an applicant's eligibility, which may offer more funding options to borrowers.