Request a Loan Today*
*By filling out the form above, you will be routed to OpenCashAdvance.com's loan request form.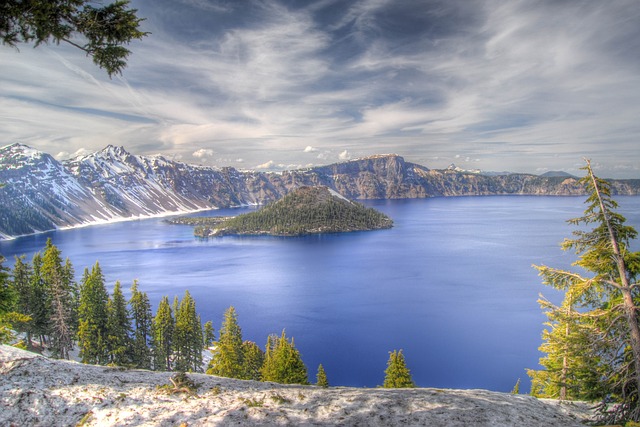 Many of Oregon's state legislators are pushing for financial reform in the area of cash advances. They want lenders to be responsible for running background checks to make sure borrowers will be able to pay back their loans. This is to keep borrowers taking out more debt than they will be able to pay off. These reforms would add to the Oregon cash advance regulations that are already in place. While it's always good to be aware of the political climate for cash advances, if you are considering a cash advance right now, then we recommend you focus more on the current cash advance laws. To get started with your loan request right now, head on over to our secure loan request form.
Current Cash Advance State Statutes for Oregon
Oregon has one of the highest maximum loan amounts in the country. Depending on what you qualify for, you can borrow up to $50,000. You can only be charged up to 36% interest. Fees max out at $10 for every $100 you borrow, up to $30. You can receive up to a $13 finance charge for a 31-day loan, and up to 156% APR for a 31-day loan.
You are allowed to extend your short-term loan twice, but you must pay off your loan within 60 days. There is no limit to the number of cash advances you can take out at one time. The lender can charge you one NSF fee of up to $20. You can also be responsible for other bank charges. The lender cannot take criminal action against you.
Oregon Payday Loan Regulations
Payday loans are available in Oregon. They are regulated the same way cash advance loans are. This is because these two loan products are actually the same thing.
How Payday Loans Work – Used primarily as a fast money solution for those with limited options for credit, a payday advance is borrowed from a lender, and then paid back in one lump sum, usually with a couple of weeks.
Maximum Amount – Lenders can offer up to $50,000.
Repayment Extensions – Lenders can let you extend your loan two times as long as you pay off your loan within a 60-day timeframe.
Oregon Cash Advance Lenders by City
Only in Oregon would the state flower be a grape. It must be because everything is a little sweeter in Oregon, like the selection of cash advance lenders. Whether you live in one of the state's biggest cities or smaller towns, Oregonians have options when it comes to getting loans. We used Yelp to find a few examples of lenders in five of Oregon's most populous cities. We do not claim to have ever worked with these lenders. Please note that this list of lenders is being provided for informational purposes only.
Portland – Mom & Pop Merchant Solutions (also offers check cashing), Loans Advance (also offers check cashing), Rapid Cash
Salem – Fastest Cash Advance Loans (also offers check cashing), A Check Cashing Store
Eugene – Speedy Cash, ACE Cash Express (also offers insurance and check cashing)
Beaverton – Cash & Go, Fastest Cash Advance Loans of Beaverton (also offers check cashing)
Bend – Fastest Cash Advance Loans of Bend (also offers check cashing)
As you may have noticed, there aren't actually a lot of examples for some of these cities. It looks like some areas of Oregon actually have a smaller selection of cash advance lenders than other similarly sized cities in other areas of the country. This might be because of Oregon's relatively strict state regulations. We can help you save time when you're searching for a cash advance lender. After you fill out our secure form, we'll try to pair you with a reputable lender that's licensed to lend in your state. Then you can begin the loan process with confidence. Our service is completely free. You don't have to live in one of the cities listed above to use our site. All Oregon residents can take advantage of our free service.
Oregon Economy
A number of major corporations are headquartered in Oregon. This helps boost the employment rate for the state. Currently, the unemployment rate for Oregon is 5.3-percent.
While Oregon offers one of the highest maximum loan amounts for cash advances, it restricts the interest rates to a very low amount. That means as long as you are careful and only take out as much as you need at that moment, you'll have a better chance paying off your debt within the agreed upon term of your loan.
*OpenCashAdvance.com strives to present accurate information on each state's regulations; however, we do not guarantee accuracy of data as presented. Please contact your state's department of finance or visit your state's official website for the most accurate information and inquiries. You can find your state's site here: www.oregon.gov/
---
TYPE YOUR ZIP BELOW TO SEE CASH ADVANCE COMPANIES
Cash Advance Information by State:
Oregon Advance Loan - Cities
Recent Blogs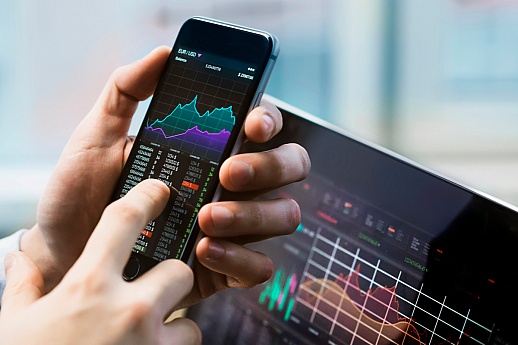 Best Practices
Company Profiles
Lots of investors want to buy Stripe stock. It's no surprise. Stripe is one of the most popular solutions for online payment processing. The company's payments infrastructure is used by internet businesses of all sizes. Everyone from startups to well-founded firms use Stripe to receive online payments.
Best Practices
Cash App and PayPal are two of the most popular ways to send and receive money. If you happen to use both services and wonder how you can connect Cash App to PayPal, keep reading to find out how you can achieve that.