Cash Advance and Payday Loans in Oregon
Request a Loan Today*
*By filling out the form above, you will be routed to OpenCashAdvance.com's loan request form.
Cash advances are short-term, high-interest loans typically used by consumers who need money to cover a financial emergency.
Luckily, it may be easy for consumers with poor credit histories to find a cash advance loan in Oregon. Even if you have faced prior rejections from other creditors, online lenders may be able to offer you a cash advance.
Still, borrowers should take the utmost care when deciding whether they can afford to repay a cash advance. While they are not practical for regular use, they can be helpful in times of emergencies when a consumer has limited options.
Oregon Cash Advance and Payday Loan Rules and Regulations
Payday loans are legal in Oregon. However, state laws apply specific regulations to ensure borrower protection. The maximum loan amount you can receive in Oregon is $50,000. However, if the borrower makes less than $60,000 annually, they can borrow up to 25% of their net monthly income. The minimum loan term is fixed at 31 days, and the maximum period is 60 days.
Oregon law also limits finance charges on cash advance loans. The annual percentage rate for small cash advances is 36% in Oregon. Additionally, the loan has an origination fee of 10% per $100 or a maximum of $30, whichever is less. The state does not limit the number of loans a borrower can obtain, and borrowers can use a maximum of two rollovers. A 60-day cooling-off period is required between the first and second loan, and a seven-day cooling-off period is required after two consecutive loans. Lenders are permitted to charge an NSF of $20 plus other bank charges. Lenders may not bring criminal charges against the borrower, but they may file a civil suit.
How do Payday Loans Work?
Before beginning the request, borrowers should fully understand the loan's distinct repayment system. Cash advances are paid off within a couple of weeks after receiving your paycheck. Not paying your loan off within this period can result in hefty fines.
Oregon Cash Advance Lenders by City
Lenders must present a legal license to operate in the consumer loan business. Every lender must submit the following in a written statement when a consumer becomes contractually obligated on a loan transaction.
The amount of the loan

The date the loan was consummated

A schedule or a description of the payments

The type of security, if any, securing the loan

The name and address of the lender

The name of the person primarily obligated for the loan

The amount of principal
Below are a few of the best lenders in Oregon.
OneMain Financial is a national lender operating in states throughout the U.S., with headquarters in Indiana. They have 20 locations throughout the state in Bend, Eugene, Medford, Portland, Salem, and more. OneMain Financial offers the convenience of an online request form with the added security of a physical location. It's always a good idea to go into a branch and meet one-on-one with a lender if you have any questions about the process. OneMain Financial offers fixed rates and terms for loans and no prepayment fees. The company provides auto and personal loans in amounts ranging between $1,500 and $20,000. The terms range from 24 to 60 months, and APR ranges from 18% to 35.99%. You can complete a request in person at a store branch or over the phone.
United Finance is a Better Business Bureau-accredited lender operating out of Portland, Oregon, with branch offices across the state. With 19 locations in the state, chances are there is a branch near you. They offer personal loans for auto repairs, medical expenses, life events, debt consolidation, and more.United Finance also purchases retail installment contracts from auto, motorcycle, boat dealers, appliance stores, and other sources.
Cashco Financial Services Inc is a top-rated lender in the Northwest Oregon area. They offer several benefits to their customers. In most cases, no security or collateral is required to obtain a loan. If approved, they may analyze your budget to determine the proper credit limit. You can also rebuild your credit while paying off a fixed interest, term, and monthly payment loan. What's more, they give you the option to change your mind. If you decide taking out a loan wasn't a good idea within one week, they may let you return what you borrowed with no finance charge or fee.
Please beware that the list of lenders provided above is meant for informational and research purposes. We do not claim any affiliation with any of the above lenders. For a longer list of available lenders in Oregon, you may also find more city links at the bottom of this article.
How to Get a Payday Loan in Oregon
Online lenders and many storefront lenders have loan request forms available online. After filling out a request form and attaching the required documentation, a lender may either approve or deny your loan request.
If you're approved for a loan, the lender may extend an offer. A payday loan agreement is a legally binding contract, so be sure you know all the terms and conditions set by the lender. All the loan agreement conditions, including fees, loan term, and interest rate, should be disclosed in the agreement.
Clients can complete the lender's online loan request form to inquire more about their eligibility for a cash advance. A loan request usually asks for the following:
Personal information, such as your name, address, and phone number

Business information, such as your employer or revenue source

Bank information, such as your account number
If the lender approves your loan request, you may receive cash in as little as one business day.
Installment Loans in Oregon
Installment loans differ from other cash advances in the amount you can borrow and the repayment terms.
Although installment loans are still short-term loans, their repayment term is often much longer than the typical payday loan term. Whereas payday loans are repaid in two weeks with one large payment, installment loans are paid over several months in a series of equal monthly payments. Additionally, installment loans may be available to consumers with a poor credit history, making them an accessible loan product for consumers looking to borrow larger sums of money.
Installment Loan Regulations for Oregon
Every state regulates fast cash loans independently by setting payment term limits and designating maximum loan amounts. Therefore, it is important to understand the unique regulations regarding installment loans in Oregon.
Lenders are restricted to charging 36% APR, which covers both fees and interest. All lenders must present customers with a loan document openly stating the fees and terms of the loan. Always check to make sure the lender you are working with is licensed in Oregon. Making late payments, or skipping them, can result in late fees—adding to your loan cost.
Requesting Title Loans in Oregon
Oregon does not allow borrowers to obtain car title loans due to their caps on APR. These types of loans require borrowers to use their vehicles as collateral to receive a loan.
However, other items of value can be used as collateral for a loan, such as jewelry or land.
Title Loans Alternatives in Oregon:
Pawnshops – pawnshops can be used for small loan amounts.

Boat title loan – boats can be used as collateral in Oregon.

Jewelry title loan – collateral can be gold or any type of expensive jewelry.

Land title loan – you may use land you own as collateral for a loan.
Final Thoughts
Oregon residents looking for emergency funding don't have to worry. We have been working with lenders since 2015 to help consumers look for financing. We may be able to connect you with a lender in our network. To get started, complete the loan request form on this page.
---
TYPE YOUR ZIP BELOW TO SEE CASH ADVANCE COMPANIES
Cash Advance Information by State:
Oregon Advance Loan - Cities
Recent Blogs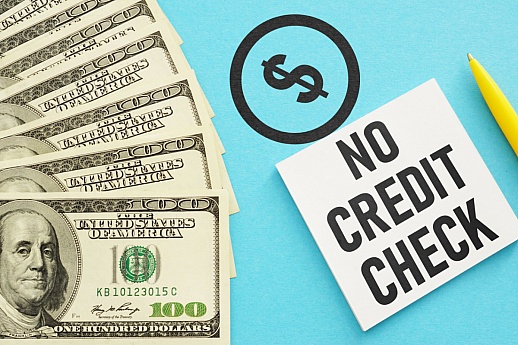 Loan Advice
If you have damaged credit and are looking for financing, you may be wondering if no credit check guaranteed loans are real. Read on to find out if no credit check loans are available or not.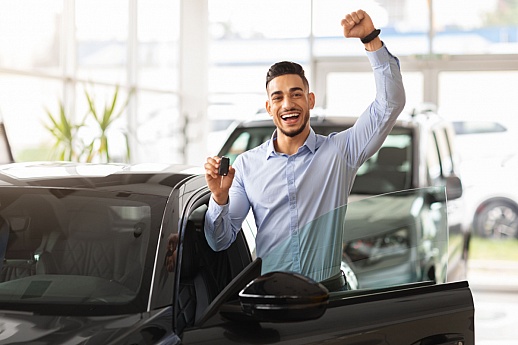 Loan Advice
Are you looking to buy a new car but don't have the funds upfront? Consider getting a car loan to help bridge the financial gap. Keep reading to learn more about car loans.
Have a Question? Ask an Expert!
Fill out the form below to reach out to one of our financial professionals.