Cash Advance New Hampshire
LEARN THE LATEST RULES AND REGULATIONS* ASSOCIATED WITH CASH ADVANCES AND PAYDAY LOANS IN New Hampshire
Request a Loan Today*
*By filling out the form above, you will be routed to OpenCashAdvance.com's loan request form.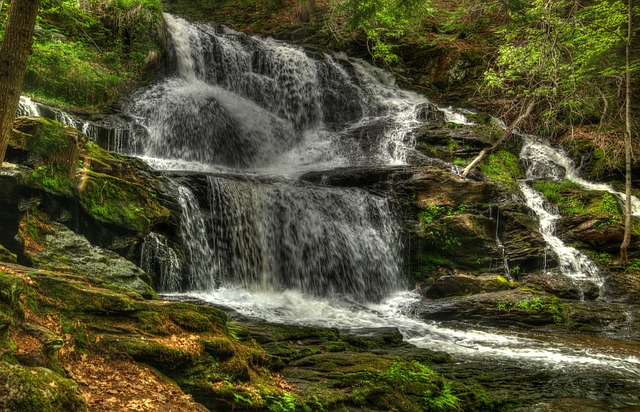 If you live in New Hampshire, chances are you won't be able to find a cash advance lender in your neighborhood. Since 2008, cash advance laws have been incredibly strict in New Hampshire – so strict that most lenders have shut their doors. There is simply no way for a lender to turn a reasonable profit in New Hampshire. Read on for specifics on New Hampshire's industry-ruining cash advance laws.
New Hampshire Cash Advance Regulations
In New Hampshire, the maximum loan amount is $500. Your loan term can be anywhere from seven days to 30 days. The finance rate and fees must result in no higher than a 36-percent APR.
You might think that charging a 36-percent APR should be enough to keep a cash advance lender in business. Well, let's do the math. If you were to take out a 14-day, $500 loan, the total interest would be $6.92. At that rate, how many loans would the lender need to lend out before they made enough to just pay their power bill? Of course, you have to factor in the defaults. If just one person defaulted on a $500 payday loan, it would take the interest of nearly ten similarly sized loans to cover that one default. There goes your power bill money. There goes the cash advance industry in New Hampshire.
The state legislators knew what they were doing. They purposely set the APR rates so low that the cash advance lenders would be forced to leave the state.
New Hampshire Payday Loan Regulations
Loans go by different names, but sometimes they mean the same thing. That's the case for cash advances and payday loans. These two financial products are one in the same and are both regulated by the same laws.
How Payday Loans Work – Some lenders offer quick cash to those who have trouble finding credit elsewhere. This type of loan is funded in as soon as one business day and is usually meant to be paid back within a couple of weeks.
Maximum Amount – Lenders can offer up to $500.
Repayment Extensions – Rollovers are not allowed, but borrowers can receive a new loan if it fully pays off the old one.
New Hampshire State Economy
New Hampshire is known to be an affluent state, not so much because it boasts a high average income rate, but because the state has a low poverty rate. According to the US Census Bureau, the poverty rate from 2009 to 2013 in New Hampshire was only 8.7-percent. The national average for that same time period is 15.4-percent. This might be one reason why legislators thought the state could do without cash advances.
Thanks to a law passed in 2008, it's very hard to find a cash advance lender in New Hampshire.
*OpenCashAdvance.com strives to present accurate information on each state's regulations; however, we do not guarantee accuracy of data as presented. Please contact your state's department of finance or visit your state's official website for the most accurate information and inquiries. You can find your state's site here: www.nh.gov/banking
---
TYPE YOUR ZIP BELOW TO SEE CASH ADVANCE COMPANIES
New Hampshire Advance Loan - Cities
Recent Blogs
Best Practices
The novel COVID-19 continues to have an impact on communities across the United States, as the number of diagnosed cases in the country surpassing 15,000 at the time of publication.
Best Practices
Buying a house can be simply put, exhilarating and overwhelming. It's exciting to finally have your very own place to call home, but it's also a huge step in your life.