Cash Advance and Payday Loans in Indiana
Request a Loan Today*
*By filling out the form above, you will be routed to OpenCashAdvance.com's loan request form.
Indiana's cash advance laws look a little complicated at first, but they're relatively easy to follow. We'll clue you in on the basics, so you'll know what to expect. For the most part, these laws define the maximums, so you won't know the rates for your personal cash advance until you reach out to a lender. If you'd like to get started with your loan request today, go ahead and fill out our secure loan request form.
Indiana Cash Advance and Payday Loan Rules and Regulations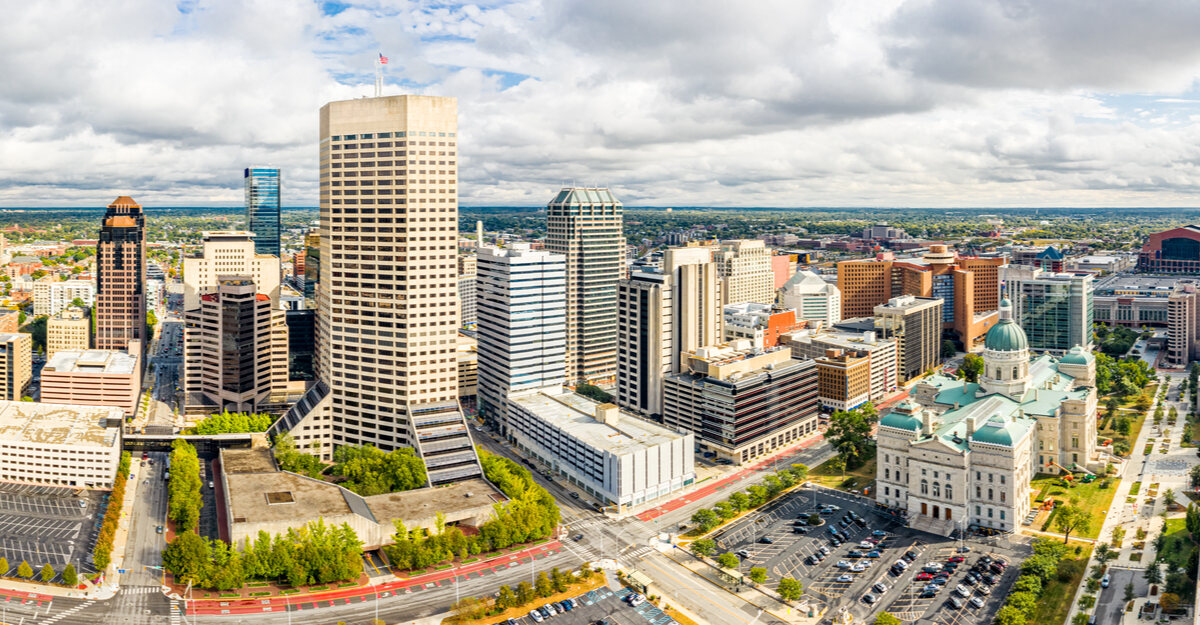 When applying for a cash advance in Indiana, you should know that themaximum loan amount is $550. The minimum loan amount is $50, and the loan cannot exceed 20% of your monthly gross income. Theloan term is a minimum of 14 days, but there is no set limit for a maximum loan term. The finance fees depend on the amount of the loan.
15% finance fee for loans up to $250

13% finance fee for loans between $251 and $400

10% finance fee for loans between $401 and $500
The APR in Indiana is around 391%, which is relatively low for a cash advance.
Indiana lets you take out up to two cash advances at one time, but they must be from different lenders. However, rollovers are not allowed in Indiana. Additionally, there is a seven-day cooling-off period after your sixth loan.
Remember, your lender will set the loan term. If you have not repaid the debt at the end of the term, you will not be able to extend, renew, refinance, or consolidate your loan. If you cannot repay your debt, your lender is allowed to charge you a$20 NSF fee. However, your lender is not allowed to pursue criminal action against you.
How Payday Loans Work – When you need money right away, one option might be to borrow against your future income.

Maximum Amount – State law allows up to $550, but you cannot borrow more than 20% of your monthly gross income.

Repayment Extensions – These are not allowed in the state.
Indiana Cash Advance Lenders by City
If you're looking for a local lender, there may be a provider willing to work with you. Here are some brick and mortar locations by city in Indiana:
Evansville – Check 'n Go, Advance America

Lafayette – Check 'n Go, Advance America

Muncie – Check 'n Go, Advance America

Indianapolis – Check 'n Go, Advance America, A-1 Cash Advance, CheckSmart

Columbus – Check 'n Go

Lawrenceburg – Check 'n Go
How to Get a Payday Loan in Indiana
You can fill out a loan request online to get the ball rolling. Save time by requesting money from a network of lenders at the same time.
A loan request usually asks for the following:
Personal information, such as your name, address, and phone number

Business information, such as your employer or revenue source

Bank information, such as your account number
After you submit your loan request, you may know within minutes if a lender is interested in working with you. If the lender approves you for a loan, you could get your funding in as little as one business day.
Installment Loans in Indiana
Unlike payday loans, installment loans are personal loans that customers can pay back over a fixed period.Although installment loans are still short-term loans, their repayment term is often much longer than the typical payday loan term. Whereas payday loans are repaid in two weeks with one large payment, installment loans are paid over several months in a series of small monthly payments. Loan amounts range between $100 and $10,000.
Installment Loan Regulations for Indiana
Indiana residents who are 18 years or older might be able to request an installment loan online. Lenders may require the following information from applicants:
Proof of identity and address

Recent pay stubs and proof of employment

Social Security number

Banking information
The application process varies by lender and can take between 15 to 60 minutes. Lenders may consider applicants' credit score, credit history, and debt-to-income ratio to determine their eligibility.
Applicants who have alternative forms of income, including but not limited to self-employment, government benefits, alimony, child support, royalties, trust funds, or investments, may also be eligible.
Requesting Title Loans in Indiana
When qualifying for a payday loan is difficult, borrowers may turn to title loans. Title loans require an asset to be used as collateral.
Title loans are popular among borrowers because their credit score may not be integral to the application process, and loans can be approved for amounts as low as $1,000. Car title loans are the most common forms of title loans. Borrowers use their cars as collateral to qualify for a loan. Some lenders may offer car title loans if the borrower has equity in the vehicle. These types of loans last between 15 and 30 days and have an annual percentage rate (APR) over 100%, which is higher than most forms of credit.
Car Title Loan Laws in Indiana
Auto title loans in Indiana are against the law due to the high-interest rates. If you default on your loan, the lender may repossess your vehicle and sell it to cover your debt. There may also be additional late fees charged to your account. Be sure to look over your loan contract and read through the fine print as there may be extra charges and fees you are not aware of.
Title Loan Requirements
Consumers can request a title loan at a storefront lender or online. While the information needed may differ by lender, typical title loan requirements include:
A state-issued ID or driver's license

Title of the vehicle

Proof of income or bank statements

Proof of residence
Applicants should note that in some cases, lenders might also require a car inspection and proof of car insurance. Borrowers should possess complete ownership of the vehicle in question. In some cases, partial ownership or equity is permitted.
Like traditional loans, lenders will consider an applicant's credit score and history in determining their eligibility. Consumers with poor credit scores or histories can still complete a request for a title loan to see if they may be approved.
Final Thoughts
If you're looking to find a lender, the form on this page can help you get your request started. Although we are not a direct lender in Indiana, we partner with network of financers. Since 2015, we have helped over a million consumers try and find funding through our partners. Join the crowd by completing an online request form.
*opencashadvance.com strives to present accurate information on each state's regulations; however, we do not guarantee the accuracy of data as presented. Please contact your state's department of finance or visit your state's official website for the most accurate information and inquiries. You can find your state's site here: www.in.gov/dfi
---
TYPE YOUR ZIP BELOW TO SEE CASH ADVANCE COMPANIES
Cash Advance Information by State:
Indiana Advance Loan - Cities
Recent Blogs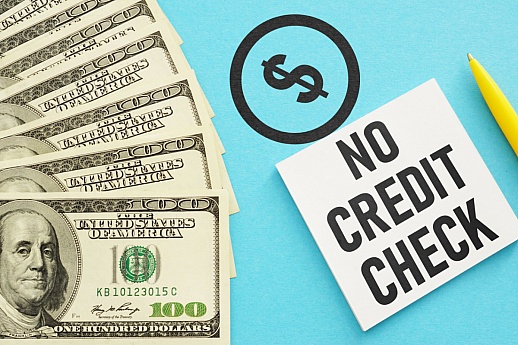 Loan Advice
If you have damaged credit and are looking for financing, you may be wondering if no credit check guaranteed loans are real. Read on to find out if no credit check loans are available or not.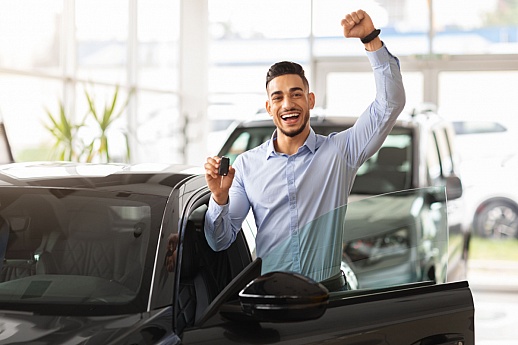 Loan Advice
Are you looking to buy a new car but don't have the funds upfront? Consider getting a car loan to help bridge the financial gap. Keep reading to learn more about car loans.
Have a Question? Ask an Expert!
Fill out the form below to reach out to one of our financial professionals.