Cash Advance and Payday Loans in Alabama
Request a Loan Today*
*By filling out the form above, you will be routed to OpenCashAdvance.com's loan request form.
Finding a loan in Alabama is easier when you expand your search to include short-term lenders. Even if other creditors said no, lenders offering emergency funding in the form of cash advances and payday loans may still say yes. Many of these reputable providers are available online, meaning you can start your request right now.
Alabama Cash Advance and Payday Loan Rules and Regulations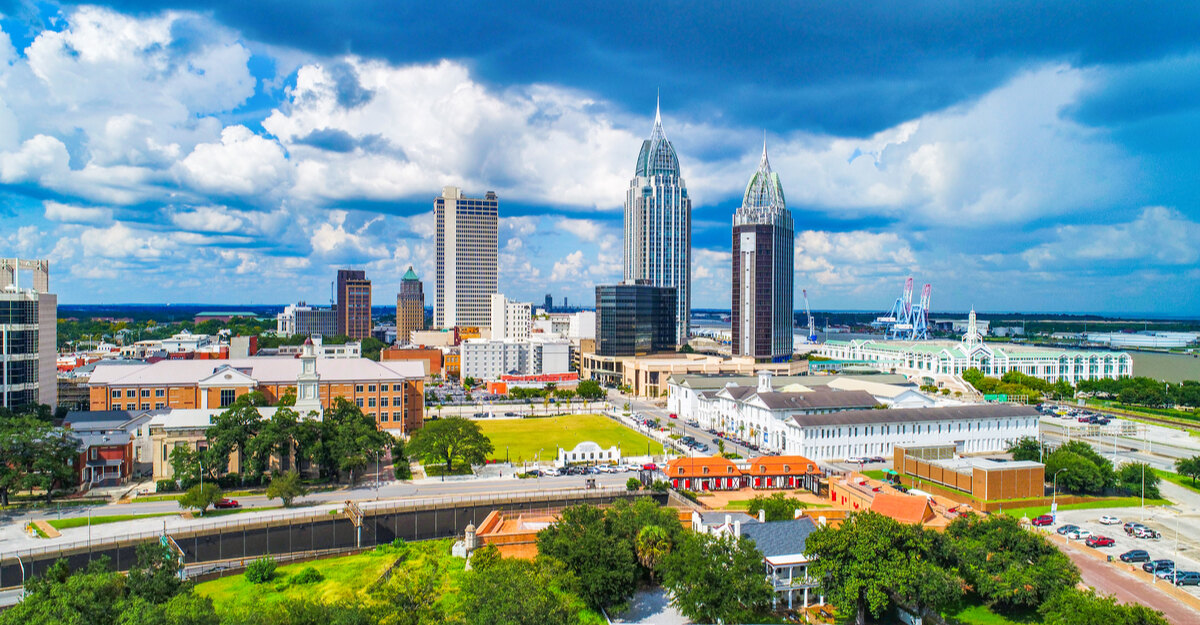 In Alabama, the maximum loan amount is $500. The loan term limit is 31 days, but you're allowed one rollover, which means you can extend your loan for up to another 31 days.
Alabama enforces a minimum loan term as well – you must have the loan for at least 10 days. Your loan's finance charges are not to be higher than 17.5-percent. So, the finance charge for a 14-day, $100 loan should be no more than $17.50, and the APR should be no more than 456.25-percent.
If you are unable to pay off your loan, your lender is allowed to charge you one $30 NSF fee, may file suit against you, and seek reasonable attorney's fees, court costs, and other collection fees. They are not, however, allowed to pursue criminal action, unless you closed your checking account.
As far as short-term loan regulations in Alabama go, there is no difference between a cash advance and a payday loan. They are regulated the same, as they are the same product.
How Payday Loans Work – When you need money faster than your next paycheck will arrive, this type of funding lets you borrow against your future earnings. You must pay the money and the fees back on a specified due date, usually within a couple of weeks of the loan.
Maximum Amount – You might be able to borrow up to $500 with this type of lending in Alabama.
Repayment Extensions – You are allowed one loan rollover if the lender allows it.
Alabama Cash Advance Lenders by City
Are you looking for a nearby lender? Good choice! You may be able to find your funding faster if you work with a local provider.
Alabama cities are known for having reputable options for shorter-duration funding. Here are some of the internet's top picks for brick-and-mortar shops in some of Alabama's busiest areas.
Birmingham – Birmingham Bad Credit Payday Loans, Quik Pawn Shop, Speedy Cash, Advance America
Montgomery – Speedy Cash, My Alabama Payday, Advance America, Always Money, Quik Pawn Shop
Mobile – Speedy Cash, Quik Pawn Shop, Always Money, Advance America, Cash for Titles
Huntsville – Speedy Cash, Always Money, Advance America, Sun Loan Company
Tuscaloosa – Speedy Cash, Always Money, Cash Plus, Advance America
Please note that we provide the list above for informational purposes only. We do not guarantee that we work with any of these lenders. You will find links to more city information at the bottom of this article.
How to Get a Payday Loan in Alabama
Most Alabama consumers need help covering a cash emergency. Short-term lenders are a great place to start, as they will often work with a wide variety of clients.
You can fill out a loan request online to get the ball rolling. Save time by requesting money from a network of lenders at the same time.
A loan request usually asks for the following:
Personal information, like your name, address, and phone number
Business information, like your employer or revenue source
Bank information, like your account number (so the lender knows where to send your money)
Lenders require this information, so you will likely need to provide it no matter where you start looking for a loan.
After you submit your loan request, you should know within minutes if a lender is interested in working with you. If the lender approves you for a loan, then you could get your funding in as soon as a single business day.
Installment Loans in Alabama
Installment loans are a little different from payday loans. They are both short-term loans, which makes it an excellent solution for cash-strapped consumers with bad credit. You get a little longer to pay the money back with an installment loan.
Instead of paying off the loan in two weeks, installment loans give you about a year. You can ask for more money, too. Request installment loans in Alabama for up to $5,000 through this site.
Installment Loan Regulations for Alabama
The Alabama Small Loan Act does not apply to most installment loans as it deals with loans of $749 or less. In fact, Alabama state legislation does little to regulate the rates of loans over $2,000. State interest and usury laws found in Section 8-8 say that the interest cannot be "unconscionable," but stop short of defining a maximum APR.
One positive aspect of fewer regulations is that lenders are able to take more risks. When a lender knows that they can charge more for a loan, then they are sometimes more likely to lend to all credit types. That's why it may be easier to find an installment loan in Alabama.
Requesting Title Loans in Alabama
When qualifying for a payday loan is not possible, borrowers may turn to title loans. Title loans use your car as collateral, meaning that if you do not pay back the credit and fees, the lender can take possession of your automobile. Arizona residents who are seeking an alternative loan service may turn to title loans to pay off their debts.
Title loans are popular among borrowers because their credit score may not be as important in the application process, and loans may go as low as $1,000. Car title loans are the most common forms of title loans.
Borrowers use their cars as collateral to qualify for a loan. Some lenders may offer car title loans if the borrower has equity in the vehicle. These types of loans last between 15 to 30 days and may have an annual percentage rate (APR) over 100%, which is higher than other forms of credit.
Car Title Loan Laws in Alabama
Alabama follows strict laws regarding title loans. The Pawn Shop Act covers title loans, and the Alabama Supreme court named lenders pawnbrokers in 1993. Lenders must be licensed and show proof of licensing in-store.
Title loans in Alabama last no longer than a month. With similarly sized loans, a month is usually the minimum length of a loan. The amount a borrower will receive depends on the market value of their loan, their income, and their requested loan amount.
Title loan lenders in Alabama can only charge up to 25% interest on a title loan per month. If borrowers do not make their payments on time, the lender may repossess their vehicle. The lender has the right to sell the car after 30 days to get back the money they loaned.
Title Loan Requirements
Residents can apply for a title loan in Alabama by providing the following information:
Valid government-issued photo ID
Proof of residence
Photos of your vehicle
Lien-free car title
Proof of income
For more information on Alabama loan locations, please click on a city in the list below. You can also search by ZIP code to find even more storefronts.
*opencashadvance.com strives to present accurate information on each state's regulations; however, we do not guarantee accuracy of data as presented. Please contact your state's department of finance or visit your state's official website for the most accurate information and inquiries. You can find your state's site here: www.commerce.alaska.gov
---
TYPE YOUR ZIP BELOW TO SEE CASH ADVANCE COMPANIES
Cash Advance Information by State:
Alabama Advance Loan - Cities
Recent Blogs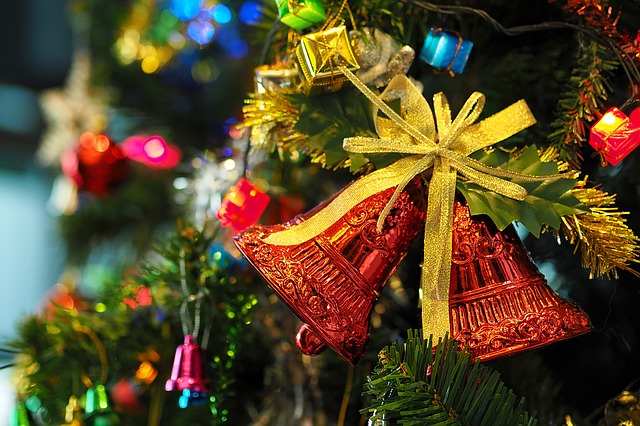 Loan Advice
While the winter holidays are the best time of year, they are also the time of year when the most is spent. A Christmas loan can make this time of year extra special, giving you extra funds to spend on holiday cheer.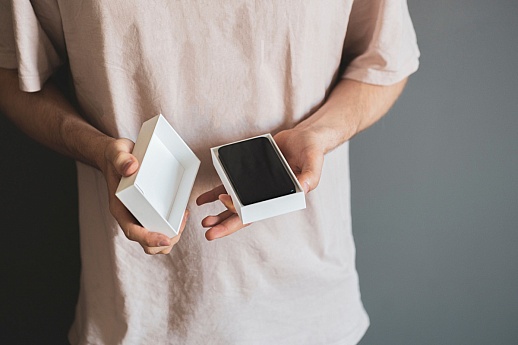 Best Practices
Don't let bad credit stop you from getting a new cell phone. Keep reading to learn how you can upgrade your device despite damaged credit.
Have a Question? Ask an Expert!
Fill out the form below to reach out to one of our financial professionals.