Payday Loan Options in West Virginia?
We do not offer our loan request services to residents in West Virginia. However, we keep a constant eye on pending legislation, and if the regulatory landscape should change, we may reconsider this decision.
Below, are some reasons why some types of short-term loans are hard to find in the Mountain State. Also, some financial alternatives are provided for West Virginians who need emergency funds.
If you are searching for a payday loan in West Virginia, you won't find them. In West Virginia, payday loans are prohibited. The law states that small loan rates are capped at 31 percent per year on loans of $2,000 or less. Effectively, this law outlaws payday loans and cash advances in West Virginia. Lenders who claim to offer payday loans may be doing so illegally.
What Are Some Options for Emergency Funds in West Virginia?
If you live in West Virginia and need emergency funds, below are some options:
Employer-provided paycheck advance - Some employers may be willing to offer an advance on your pay. Some may even have assistance programs for employees who need emergency funds.
Local financial institutions - Many credit unions and banks offer unsecured personal loans with variable terms.
Credit cards - Some credit cards allow cardholders to take out cash advances, but these come with high-interest rates
Government assistance - Emergency assistance and various types of family assistance are available from the state government.
For those who consistently struggle to pay bills and who have long-term financial issues, credit counseling may help them learn about managing money and getting out of debt.
How are West Virginians Using These Funds?
People in West Virginia need cash for many reasons. Some are the more common financial needs that West Virginians face are listed below. However, these are not the only ways that people in the Mountain State use emergency funds:
Medical bills – West Virginians pay an average of $242 per month and $2,904 per year for personal health insurance. If there is a medical emergency, costs and bills pile up quickly.
Car repairs – In West Virginia, the average cost of a major car repair is $2,833.72, more than many people have in savings.
Home repairs – Doing work on a home can add up to thousands of dollars. Some people use their funds to make much-needed home repairs or upgrades.
Debt consolidation – The average credit card debt in West Virginia is over $3,000. Some people use lower interest loans to consolidate debt and save money over time.
West Virginians who need funds may also be eligible for long-term loans, even if they cannot access payday loans. These loans are paid off over a number of months or years. Be sure to search for reputable lenders by choosing those associated with respected lending organizations.
West Virginia State Economy
West Virginia has a population of 1,831,102 (38th in the nation) and a median household income of $42,824 (48th in the nation). The state also ranks 41st in the nation for land area. Morgantown, home to West Virginia University, was ranked 10th on Forbes' 2010 list of best small cities in the nation to conduct business.
Tourism is one of the state's largest industries. In 2010, tourism employed 44,400 people and added $4.27 billion to the state economy. With its mountainous terrain, the Mountain State is a mecca for outdoor recreation enthusiasts. West Virginia is popular for winter sports, rock climbing and whitewater rafting. It is also a popular destination for hikers, backpackers, anglers, and hunters.
One of West Virginia's major resources is coal. The state is second only to Wyoming for coal production in the United States. Almost all of West Virginia's electricity is generated from coal-fired power plants. Also, the Mountain State produces a surplus of electricity and is top in the US for interstate electricity exports.
Scams
West Virginians work hard for their paychecks. However, everyone occasionally hits hard times. When money is tight, some people get desperate and make themselves vulnerable to scammers. Below are some common things scammers might do to get your money:
Big promises of easy money – Scammers offer "no-fee credit cards" and "low-interest loans without any credit checks." These might seem to be easy ways to get cash, but sometimes they are scams.
Unsolicited loans – Getting unsolicited loan offers through email, phone call, text or other ways is sometimes a red flag for a loan scam.
High pressure – Another common tactic scammers use is pressure. Lenders or creditors may try to pressure you or scare you into taking out a loan.
Even if times are hard and you need cash, exercise caution when looking for loans. Don't let yourself be the victim of a loan scam.
Questions? Contact Us!
We are sorry that we cannot help you find a cash advance in West Virginia. Hopefully, this information will be helpful as you seek funding. If you have any additional questions, please don't hesitate to contact us.
Requesting Title Loans in West Virginia
West Virginia has strict rules regarding short-term lending in the form of payday loans and cash advances. Similar restrictions apply to title lending in the state as well. Auto title loans are not permitted in West Virginia due to a 31% rate cap.
Auto title loans can be viable resources for consumers who may have exhausted other financial or credit options. In fact, roughly 2 million individuals take out title loans each year, with about 7,700 licensed car title lenders across the U.S. These loans are small-dollar, short-term loans that are taken out against a borrower's vehicle title. Loan amounts typically range from $100 to $5,500, but some lenders may be able to give out loans of up to $10,000. Loan terms are for 30 days, on average.
But as useful as auto loans can be, many states like West Virginia have chosen to place restrictions or completely prohibit the use of these loans. For example, in the state of Virginia, title loans are capped at up to 50% of the fair market value of the vehicle being borrowed against and in Vermont, title loan shops are completely prohibited from operating in the state.
Such regulations are in place to protect borrowers from predatory lending practices and other risks that title loans can carry. In some cases, borrowers can be required to pay as much as a 300% APR on a 30-day loan, all in one lump sum. And because title loans are taken out against vehicles, borrowers also risk the possibility of repossession if they do not repay their loans on time.
One study from The Consumer Financial Protection Bureau (CFPB) found that one out of every five title loan users got their vehicle repossessed for failing to repay their loans back on time. Financial experts advise consumers to only take out short-term loans if they are able to afford them.
Cash Advance Information by State:
West Virginia Advance Loan - Cities
Recent Blogs
Best Practices
If you've recently lost your job, you're undoubtedly under a lot of stress. However, there are still options to cover your bills and necessary expenses. Consider these alternatives while you search for a new job.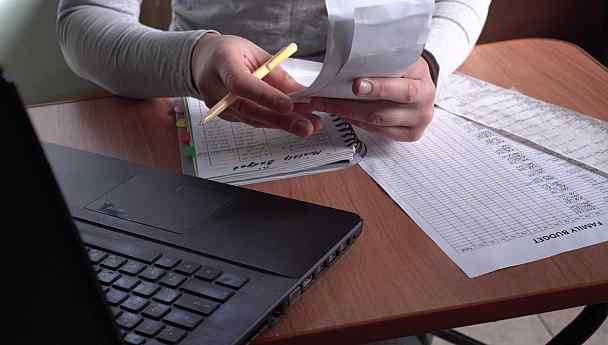 Best Practices
Saving money from your salary can help you reach your financial goals. Here are some ways you can start saving more.
Have a Question? Ask an Expert!
Fill out the form below to reach out to one of our financial professionals.