Payday Loan Options in Arkansas?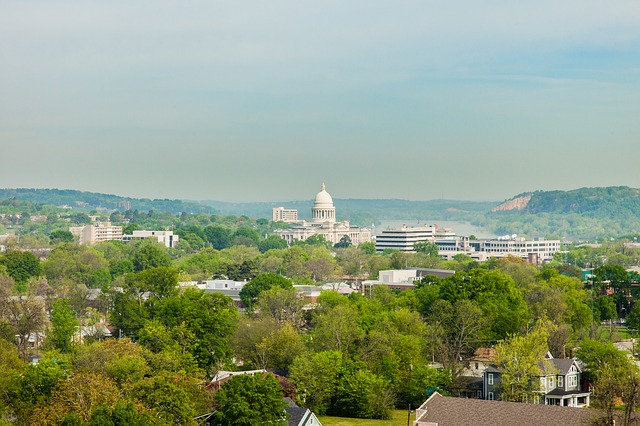 Below, we look at a few reasons why some types of short-term loans are hard to find in the Land of Opportunity. We also discuss some alternatives to these loans for Arkansas residents who need emergency funds.
The state of Arkansas prohibits payday loans and certain types of short-term loans. Specifically, the state's usury law prohibits short-term loans, payday loans, and cash advances with an APR greater than 17 percent.
For some years, payday lenders were able to operate in the state. In 2010, the 17 percent cap was set. The changes in Arkansas law effectively outlawed payday loans in the state, causing many lenders to close their doors. Since then, Arkansas's legislatures have kept a close eye on lenders across the state to make sure they don't exceed the rate limit.
What Are My Options for Basic Expenses and Emergency Funding in Arkansas?
If you find yourself in need of money for any number of reasons, the following options may be available to you in Arkansas:
Consumer lenders – Look for lenders who are properly licensed to offer long-term loans. Please note that additional fees may also be added to the cost of the loan.
Credit unions – Members can often receive favorable loan terms. Some banks also offer short-term loans on favorable terms.
Credit cards – For financial emergencies, a credit card is useful. There are even credit cards available for people with bad credit. Before getting a credit card, be sure to read about the interest rates and fees.
Government assistance – Eligible residents who are having trouble paying bills could benefit from a number of state programs that are available.
Also, for those who have ongoing, long-term financial struggles, or who have a lot of debt, another option is credit counseling.
How do Arkansas Residents Use Emergency Funds?
People in Arkansas might need cash for any number of reasons. Some common financial needs are listed below. Although these are common reasons for needing cash, these are not the only ways that people in Arkansas are using emergency funds:
Home repairs – Doing work on a home can easily add up to thousands of dollars.
Car repairs – In Arkansas, the average cost of a major car repair is one of the highest in the country at over $3,000.
Medical bills – Residents pay over $7,000 per capita on health care expenditures.
Debt consolidation – The average credit card debt in Arkansas is just shy of $6,000.
People in Arkansas who need cash but don't have access to payday loans may also be eligible for long-term loans which are paid off over a number of months or years. When exploring loan options, look for reputable lenders by choosing one associated with a respected lending organization. The lender's website should have the organization's seals. Be sure to click the seals to see if the lender is really associated with an organization.
Arkansas State Economy
The Natural State has the nation's 34th largest economy and has an overall GDP bigger than some countries in the world. Arkansas is the 33rd most populous state. Arkansas's cost of living is lower than the national average. Residents pay less than the national average for monthly rent.
Arkansas is home to several Fortune 500 companies, including Walmart, Dillard's, and Tyson Foods. Tourism is a big industry in Arkansas where there are over 50 state parks.
Scams
When people need money, they may become desperate. This makes them targets for loan scammers who prey on these people. Scammers might:
make unrealistic promises of loans
ask for money up front for making a loan
use phone calls and emails to solicit loans or get your personal information
When it comes to your money and your personal information, be cautious. If anyone promises you a loan that sounds too good to be true, it probably is. Also, be careful if anyone solicits you about a loan you aren't applying for or asks you to pay to get a loan.
Questions? Contact Us!
We apologize for being unable to help you find a cash advance in Arkansas. However, we hope that this information is beneficial as you seek funding from other sources. If you have additional questions, please contact us.
Requesting Title Loans in Arkansas
If you are unable to take out a payday loan and need money immediately, a title loan is another alternative to look into. Title loans require an asset to be used as collateral in order for a borrower to qualify for a loan. Residents may be able to apply for a title loan in Arkansas to pay off urgent debt or any expenses they may have.
The most common forms of title loans are car title loans. Borrowers use their cars as collateral in order to take out a loan. When applying for a title loan, there might not be a need for the lender to rely too heavily on your credit score, and loans may be approved for amounts as low as $1,000. Some lenders may offer car title loans if the borrower has equity in the vehicle. These types of loans last between 15 to 30 days and have an annual percentage rate (APR) over 100%, which is higher than most forms of credit.
Car title loans in Arizona are prohibited under The Arkansas Short Term Loan Act. The act states that borrowers cannot use their vehicle's pink slip as an asset for collateral in Arkansas. However, other items of value can be used as a monetary deposit for a loan, such as jewelry or land. Although vehicle title loans in Arkansas are not allowed, there are still a few alternatives to consider:
Title Loans Alternatives in Arkansas:
Pawnshops – Pawnshops can be used for small loan amounts.
Boat Title Loan – Boats can be used as collateral in Arkansas.
Jewelry Title Loan – Collateral can be gold or any type of expensive jewelry.
Land Title Loan – You may use land you owe as collateral for a loan.
Cash Advance Information by State:
Arkansas Advance Loan - Cities
Recent Blogs
Best Practices
The IRA has special rules and regulations when it comes to rolling over accounts. To ensure you make a smooth transition, the following guide will help you know what to expect.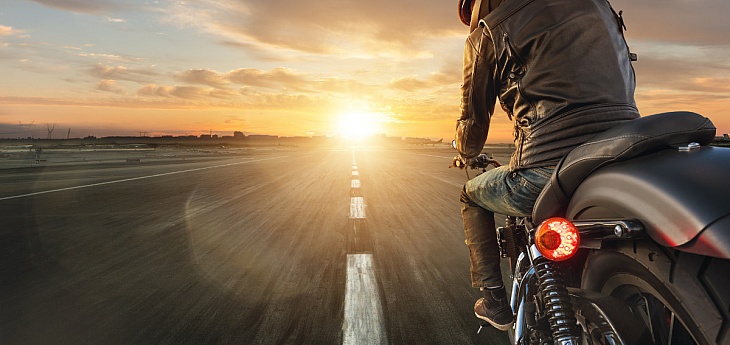 Loan Advice
Bad credit can be a debilitating part of the lives of many adults. Individuals are constantly worried about their interest payments and if they can meet all of their obligations.
Have a Question? Ask an Expert!
Fill out the form below to reach out to one of our financial professionals.