Cash Advance and Payday Loans in Iowa
Request a Loan Today*
*By filling out the form above, you will be routed to OpenCashAdvance.com's loan request form.
Many Iowa residents use cash advance and payday loans to borrow money ahead of their next paycheck. They rely on this short-term funding to survive financial emergencies.
Iowans are sometimes surprised by the rates and fees associated with their first cash advance. When compared to banks and credit unions, cash advance and payday loan fees can seem steeper. However, cash advance and payday lenders may be much faster in granting a loan than banks and credit unions, which can be a significant advantage when faced with a financial emergency.
Iowa Cash Advance and Payday Loan Rules and Regulations
Maximum payday loans in Iowa are $500, and the maximum term is 31 days. Rollovers or loan extensions are not allowed, but borrowers can have two cash advances at the same time.
Lenders can apply a maximum $15 finance charge to the first $100. They can also charge another $10 for every $100 borrowed after. The average APR in Iowa is around 337%. Additional fees include a $15 collection fee.
When customers fail to pay off their debt, lenders may charge up to one $15 non-sufficient funds (NSF) fee. Additionally, lenders can pursue criminal action against borrowers who default, although they cannot threaten the borrower with criminal prosecution.
Iowa Cash Advance Lenders by City
Iowa offers its residents numerous cash advance and payday loan options. Listed below are a few reputable lenders.
Des Moines: Hometown Cash Advance, Advance America, Check into Cash, Check' n Go
Davenport: Hometown Cash Advance, Advance America, Check into Cash, Check' n Go
Ottumwa: Hometown Cash Advance, Advance America, Check into Cash, Payday Today
Council Bluffs: Cash Advance, Advance America, Ace Cash Express, Check into Cash, Check 'n Go
Iowa City: Advance America, Check into Cash, Check' n Go
Marshalltown: Hometown Cash Advance, Advance America, Check into Cash
Waterloo: Hometown Cash Advance, Advance America, Check into Cash, Check' n Go
How to Get a Payday Loan in Iowa
Iowa residents can request payday loans online or in person.
Usually, payday lenders ask their borrowers to present their:
Government-issued ID

Address

Phone number

Source of income

Bank account number
To be eligible to request loans in Iowa, borrowers must be at least 18 years of age.
Installment Loans in Iowa
Installment loans are a good option for customers who want to borrow short-term unsecured loans over $500. The maximum installment loan amount isn't specified in Iowa; however, most lenders offer loans up to $3,000. In some cases, lenders may lend a maximum of $5,000. The minimum and maximum loan terms aren't specified either. Installment loans are meant to be paid back in equal monthly payments over time, usually between one and three years. The annual percentage rate is dependent on the term and the amount of money borrowed.
Installment Loan Regulations for Iowa
Installment loans in Iowa do not have well-defined regulations. Therefore, lenders are free to decide the maximum and minimum lending amount, as well as the maximum and minimum loan period.
Requesting Title Loans in Iowa
When qualifying for a payday loan is difficult, borrowers may turn to title loans. Title loans require an asset to be used as collateral.
Iowa does not allow auto title lenders to operate within the state, and car title loans are not permitted.
Car title loan alternatives in Iowa include:
Pawnshops - pawnshops can be used for small loan amounts.

Boat title loan - boats can be used as collateral in Iowa.

Jewelry title loan - collateral can be gold or any type of expensive jewelry.

Land title loan - you may use land you own as collateral for a loan.
Final Thoughts
Iowans who are looking for emergency financing can submit a request through the form on this page. Although we are not a direct lender, we partner with a network of lenders who may be willing to assist. Since 2015, we have gained the trust of over a million consumers. Let us help you get started, too.
---
TYPE YOUR ZIP BELOW TO SEE CASH ADVANCE COMPANIES
Cash Advance Information by State:
Iowa Advance Loan - Cities
Recent Blogs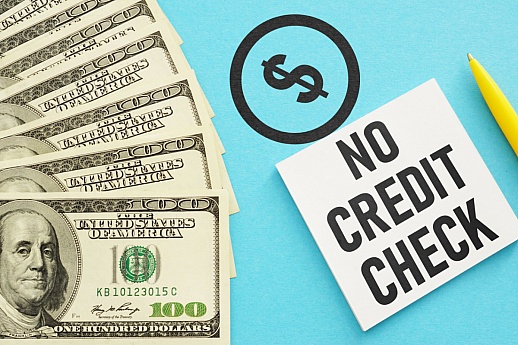 Loan Advice
If you have damaged credit and are looking for financing, you may be wondering if no credit check guaranteed loans are real. Read on to find out if no credit check loans are available or not.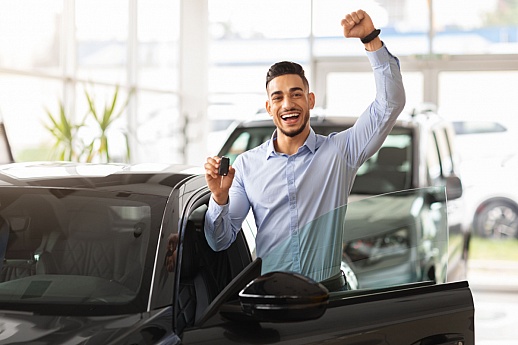 Loan Advice
Are you looking to buy a new car but don't have the funds upfront? Consider getting a car loan to help bridge the financial gap. Keep reading to learn more about car loans.
Have a Question? Ask an Expert!
Fill out the form below to reach out to one of our financial professionals.