Cash Advance and Payday Loans in Georgia
Request a Loan Today*
*By filling out the form above, you will be routed to OpenCashAdvance.com's loan request form.
Georgia is the eighth-ranked state in the United States regarding population, and many of those residents are on the lookout for short-term funding solutions like cash advance loans. The brick-and-mortar storefronts help residents in small cities and bigger ones get emergency cash.
Georgia Cash Advance and Payday Loan Rules and Regulations
Traditional payday loans are prohibited in Georgia. The state has a 10% APR cap on small loans. However, if you need money in a hurry, there are other options available. One choice is to request a larger loan.
Georgia Cash Advance Lenders by City
If you're looking for a payday loan lender, there may be a local provider willing to work with you. Here are some brick-and-mortar locations by cities in Georgia:
Stockbridge – Fast Cash Advance

Atlanta – Central Loan and Finance Company

Douglasville – Advance Loan

Columbus – Quick Loan Co

Savannah – Covington Credit

Statesboro – Lending Bear

Macon – Southern Finance

Augusta – Advanced Loan Services
How to Get a Payday Loan in Georgia
Consumers looking for 30-day payday loans in Georgia may be able to use a payday loan even if they have a limited or poor credit history. Short-term lenders use a risk-assessment model that may rely less on credit score and more on whether the potential borrower has a steady income source. When requesting a payday loan online, it's important to have all the necessary documentation with you.
A valid government-issued photo ID

Proof of residence

Proof of income

A bank account
Installment Loans in Georgia
Unlike payday loans, installment loans are personal loans that customers can pay back over a fixed period. Although installment loans are still short-term loans, their repayment term is often much longer than the typical payday loan term. Whereas payday loans are repaid in two weeks with one large payment, installment loans are paid over several months in a series of small monthly payments. While installment loans might make sense to borrowers with lower credit scores, prices for these loans tend to be higher than those charged at banks or credit unions. Loan amounts vary, but they can range between $100 and $10,000.
Installment Loan Regulations for Georgia
Georgia residents who are 18 years or older might be able to request an installment loan online. Lenders may require the following information from applicants:
Proof of identity and address

Recent pay stubs and proof of employment

Social Security number

Banking information
The application process varies by lender and can take between 15 and 60 minutes. Lenders may consider applicants' credit score, credit history, and debt-to-income ratio to determine their eligibility.
Applicants who have alternative forms of income, including but not limited to self-employment, government benefits, alimony, child support, royalties, trust fund, or investments, may also be eligible.
Requesting Title Loans in Georgia
When qualifying for a payday loan is difficult, borrowers may turn to title loans. Title loans require an asset to be used as collateral.
Title loans are popular among borrowers because their credit score may not be as important in the application process, and loans can be approved for amounts as low as $1,000. Car title loans are the most common forms of title loans. Borrowers use their cars as collateral to qualify for a loan. Some lenders may offer car title loans if the borrower has equity in the vehicle. These types of loans last between 15 and 30 days and may have an annual percentage rate (APR) over 100%, which is higher than most forms of credit.
Car Title Loan Laws in Georgia
Car title loans in Georgia are legal, and the state does not have any regulations on the amount you can borrow. In addition, some loan terms are not regulated, but the interest rate cannot exceed 25%.
Title Loan Requirements
Requirements for a title loan in Georgia include, but are not limited to:
Address

Form of identification

The agreement that failure to pay back the loan may result in repossession of your vehicle

Length of loan

Interest rate

Repayment date
If you default on your loan, the lender may repossess your vehicle and sell it to cover your debt. There may also be additional late fees charged to your account. Be sure to look over your loan contract and read through the fine print, as there may be extra charges and fees you are not aware of.
Final Thoughts
Although short-term loans are prohibited in Georgia, residents may still opt for longer-term installment or title loans. Our request form makes it easy to connect with financers in the Peach State. Since 2015, we have helped over a million borrowers and we'll do our best to help you, too.
---
TYPE YOUR ZIP BELOW TO SEE CASH ADVANCE COMPANIES
Cash Advance Information by State:
Georgia Advance Loan - Cities
Recent Blogs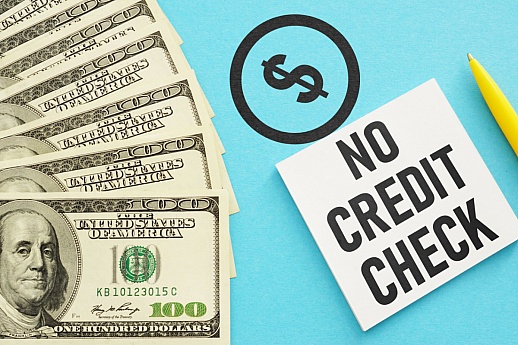 Loan Advice
If you have damaged credit and are looking for financing, you may be wondering if no credit check guaranteed loans are real. Read on to find out if no credit check loans are available or not.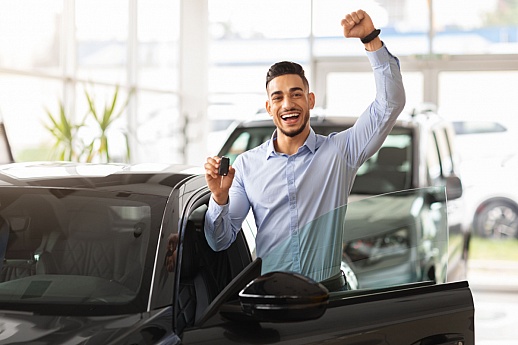 Loan Advice
Are you looking to buy a new car but don't have the funds upfront? Consider getting a car loan to help bridge the financial gap. Keep reading to learn more about car loans.
Have a Question? Ask an Expert!
Fill out the form below to reach out to one of our financial professionals.