Cash Advance Georgia
LEARN THE LATEST RULES AND REGULATIONS* ASSOCIATED WITH CASH ADVANCES AND PAYDAY LOANS IN Georgia
Request a Loan Today*
*By filling out the form above, you will be routed to OpenCashAdvance.com's loan request form.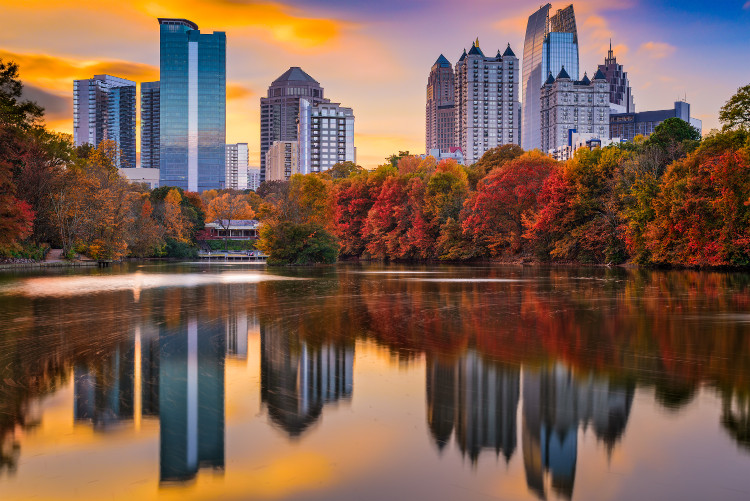 Prepare for funding with the latest state legislation information for cash advances in Georgia.
Georgia is the eight ranked state in the U.S. in terms of population, and many of those residents are on the lookout for short-term funding solutions like cash advance loans. The Empire State of the South got that nickname partly because of its economic growth, thanks in no small part to the industrious attitude of the people who run businesses there. The brick-and-mortar, storefronts help residents in small cities, and bigger ones like Atlanta get emergency cash. Before you sign on the dotted line, make sure you know the latest rules and regulations for cash advance loans in the Peach State. When you are ready to fill out a secure loan request form, we are ready to help.
Georgia Cash Advance Laws
Traditional payday loans are prohibited in Georgia. The state's Industrial Loan Act sets the small loan rate cap at 60 percent per year. This makes it impossible for regular lenders to turn a profit on short-term loans.
If you need money in a hurry, there are other options available. One choice is to request a larger loan. Through our site, you can ask for up to $5,000, and we will try to find you a loan provider or lending partner with the resources to handle that size of a request. You should be prepared to pay back the larger loan, as you will not want to default on any of your loan payments. With larger loans, you should expect to need to pay it back in installments, instead of in one large sum.
If you have any questions on the payback schedule of your Georgia loan, or if you are allowed to pay it back all at once without penalty, you should contact your lender directly. Please note that we are not a lender.
Georgia State Economy
Georgia's per capita personal income ranks toward the bottom of the country, which means many of the state's residents make less than those who live in other parts of the U.S. Making less money can sometimes lead to financial problems, which can make it difficult to cover an emergency expense. This is one reason people end up seeking out a fast loan solution. Since Georgia outlawed payday advance loans, it may be more difficult to find funding in this state.
While the residents make less than those who live in other parts of the country, the state as a whole has one of the highest credit ratings in the country. The state is home to many Fortune 500 companies.
It should come as no surprise that the state's official fruit is the peach, as Georgia's peaches are famous all over the country. What is surprising is that the state's official crop is the peanut. Although, that's slightly less of a surprise when you learn that Jimmy Carter, perhaps the most famous peanut farmer of all time, was a Georgia native for many years.
If you are looking for quick cash, it may take a little longer in Georgia since the state prohibits payday loans. We can still help you get started on a request for a larger loan. Fill out our online form now to get started. Within minutes, you should know if we were able to connect you with a loan provider or a lending partner.
---
TYPE YOUR ZIP BELOW TO SEE CASH ADVANCE COMPANIES
Georgia Advance Loan - Cities