Cash Advance and Payday Loans in New Jersey
Request a Loan Today*
*By filling out the form above, you will be routed to OpenCashAdvance.com's loan request form.
New Jersey is one of the states that has banned small cash advances at exorbitant interest rates.
New Jersey Cash Advance and Payday Loan Rules and Regulations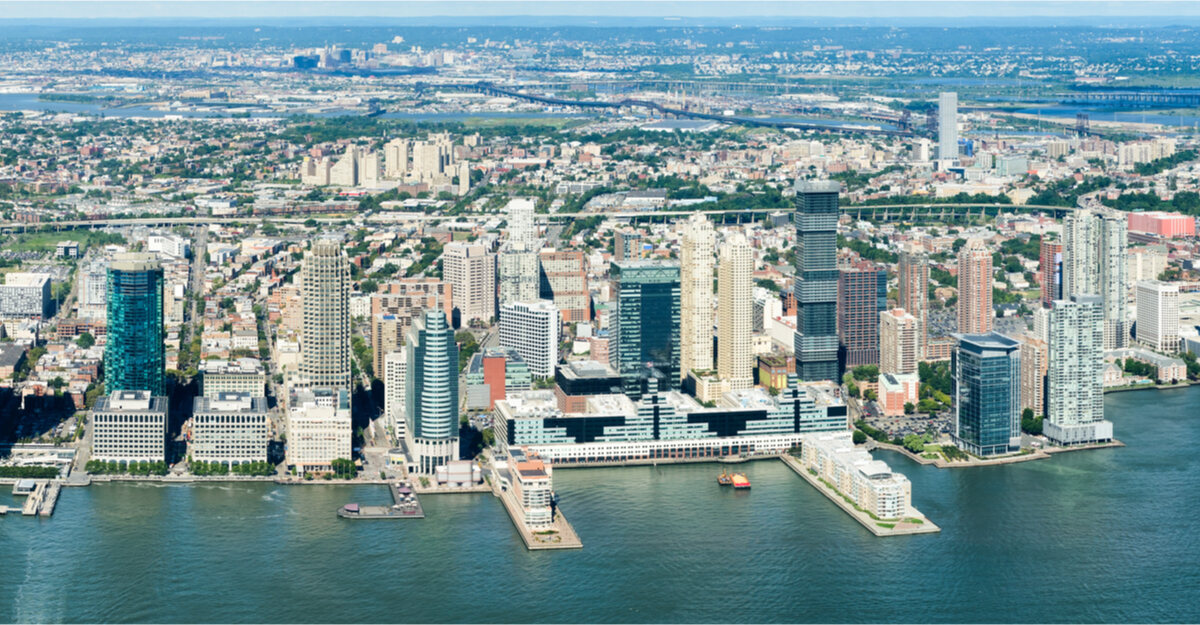 All payday lenders and providers attempting to work in New Jersey must adhere to a 30% APR limit. Moreover, money service businesses are not permitted to offer any advance money products or accept post-dated checks. With strict rules and regulations such as these, cash products have been proven unfruitful to lenders. However, you may still obtain cash advances through the lenders below.
New Jersey Cash Advance Lenders by City
Below are a few personal lenders operating in New Jersey:
OneMain Financial is a national lender operating in states throughout the United States, with headquarters in Indiana. They have 18 New Jersey branch locations in West Berlin, Turnersville, Woodbridge, Linden, Kearney, and more. OneMain Financial offers the convenience of an online request form with the added security of a physical location. It's always a good idea to go into a branch and meet one-on-one with a lender if you have any questions about the process. OneMain Financial offers fixed rates and terms for loans and no prepayment fees. The company provides auto and personal advances ranging between $1,500 and $20,000. The terms range from 24 to 60 months, and APR ranges from 18% to 35.99%. You can complete a request online, in person, or over the phone.
Wood's Loan Office, located in Atlantic City, is the longest-running pawn shop in the South Jersey area. They offer deals on jewelry, instruments, and other valuables. They've been open since 1927. The company's glowing reviews tout their staff as being friendly, compassionate, and knowledgeable. They offer their services on collateral for gold, platinum, antique jewelry, watches, musical instruments, cameras, and more.
Mariner Finance's many New Jersey branches promise respectful, compassionate, and efficient service. They've been in operation since 1927. In 2021, they received the Feefo Platinum Trusted Service Award. With nine locations scattered throughout the state, chances are there is a branch near you where you can obtain a personal, debt consolidation, car, or home loan. They also accept online applications for greater ease. Mariner Finance offers personal advances from $1,000 to $25,000 for terms between 12 and 60 months. Additionally, cash advances between $1,500 and $15,000 may be funded online. Amounts greater than that must be funded in-store.
Please be aware that this list should be used for informational purposes alone. We do not affirm that we collaborate with any of the lenders mentioned above. You may also find more city links at the base of this article.
How to Get a Payday Loan in New Jersey
Cash advances in New Jersey are capped at a 30% APR.
New Jersey applicants should be informed of their state laws before requesting a cash advance. Borrowers who detect a fraudulent act by an unlicensed lender may register a complaint with the state's consumer affairs division. Although cash advances may not be offered, requesting any short-term cash advance typically entails completing an online form and presenting the following information below:
Personal information, such as your name, address, and phone number

Business information, such as your employer or revenue source

Bank information, such as your account number
Once you submit your funding request, some lenders may provide a decision within minutes. If the lender approves your request, you may receive the cash in as little as one business day.
Installment Loans in New Jersey
Although payday advances are not permitted in New Jersey, consumers can request installment loans. This form of short-term cash advance typically provides sums between $1,000 and $5,000. Installment loans have a relatively longer repayment period that can extend up to a year. Borrowers can repay the loan through equal monthly payments over a fixed period. Unlike payday advances, installment advances are not obligated to be repaid in one sum. While installment advances may seem like the right choice for borrowers with lower credit scores, the fees may be higher than those charged by banks. Legal borrowers may be qualified to request an installment advance online. Requirements may differ by the lender; however, most require:
Proof of identity and address

Recent pay stubs or proof of employment

Banking information
New Jersey applicants may receive up to $5,000 in installment advances through this website.
Installment Loan Regulations for New Jersey
Each state regulates fast cash advances individually by establishing term limits and maximum funding amounts. Therefore, it is necessary to familiarize yourself with the regulations concerning installment loans in New Jersey.
Lenders must have a license to issue consumer advances of $50,000 or less at high rates. The terms typically are:
36 months and 15 days for $1,000 or less

48 months and 15 days for $1,000 to $2,500

60 months and 15 days for $2,500 to $5,000

84 months and 15 days for $5,000 to $10,000

120 months and 15 days for $10,000 or more
Requesting Title Loans in New Jersey
If you cannot acquire a personal loan in New Jersey, title advances may be a good fit for you. Title loans require an asset as collateral, such as a car. If the borrower is unable to pay back the money, the lender may seize the automobile.
New Jersey applicants may request title advances to cover their financial emergencies. They are a popular type of product for applicants with lower credit scores. Title loans usually range between 15 and 30 days and may hold an annual percentage rate over 100%.
Car Title Loan Laws in New Jersey
New Jersey laws apply specific rules to car title advances. Lenders may retain the hard copy of the car title until the loan is repaid in full.
Receiving a car title loan may be as follows:
The title lender extends an offer to the borrower, and the borrower agrees to the terms by presenting the title lender with their vehicle hard copy.

The borrower acknowledges that the lender may temporarily hold the vehicle title.

The borrower can obtain the title back after paying the amount owed in whole and abiding by the agreement for the agreed period.
Title Loan Requirements
Residents of New Jersey may request a title advance by providing the following information:
Valid government-issued photo ID

Proof of residence

Photos of your vehicle

Lien-free car title
Final Thoughts
Although payday loans are not permitted in New Jersey, residents still have the option of obtaining installment loans. If you're in need of financing for an emergency expense, one of the lenders in our network may be willing to help. To check your eligibility, complete the loan request form on this page.
---
TYPE YOUR ZIP BELOW TO SEE CASH ADVANCE COMPANIES
Cash Advance Information by State:
New Jersey Advance Loan - Cities
Recent Blogs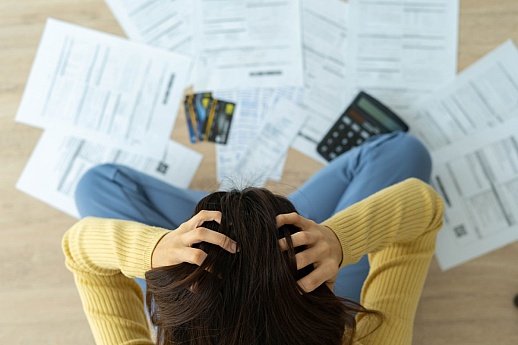 Best Practices
Many individuals find themselves needing quick emergency cash. If you're in the same situation, you're not alone. Keep reading to learn some steps to help you generate emergency funds.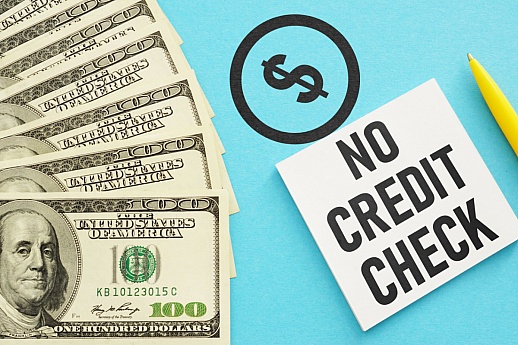 Loan Advice
If you have damaged credit and are looking for financing, you may be wondering if no credit check guaranteed loans are real. Read on to find out if no credit check loans are available or not.
Have a Question? Ask an Expert!
Fill out the form below to reach out to one of our financial professionals.