Request a Loan Today*
*By filling out the form above, you will be routed to OpenCashAdvance.com's loan request form.

Oklahoma is one of the many states the U.S. that allow cash advance loans. Oklahoma's maximum rates and fees for cash advances are comparable to other areas of the country with thriving cash advance markets. Future legislation may alter these rates, but it doesn't look like changes are coming soon. Read on to learn about the current cash advance laws for Oklahoma. Or, to start the first step of your loan request right now, check out our secure loan request form.
Oklahoma Cash Advance Regulations
In Oklahoma, the maximum loan amount for a cash advance is $500. That's exclusive of the finance charge. Your loan term can be up to 45 days, but not less than 12 days. The maximum finance charge is $15 for every $100 you borrow up to $300. If you borrow more than $300, there's an additional fee of $10 for every $100 up to the $500 limit. That means if you were to take out a 14-day, $100 loan, you would at most pay a $15 finance charge. If you took out a 14-day, $400 loan, you would at most pay a $70 finance charge. You get to $70 by adding together the four $15 charges (one for every $100 borrowed), plus an extra $10 (for the fourth $100 borrowed).
You can take out up to two outstanding loans at a time in Oklahoma. You are not allowed to renew your loan. Where applicable, you can be charged a $25 NSF fee. Your lender cannot pursue criminal action against you.
Oklahoma Payday Loan Regulations
Please note that "payday loans" and "cash advances" are the same financial product. Both are terms used to describe a form of short-term lending where the borrower is expected to pay back their funding within a couple of weeks.
How Payday Loans Work – When a customer needs money fast but doesn't have easy access to traditional credit, one option may be taking out an easy payday loan online that's meant to be paid back in a relatively short amount of time.
Maximum Amount – Direct lenders may not offer a payday loan greater than $500.
Repayment Extensions – You cannot renew your loan. If you try to take out another loan within 13 days of your original loan, it will be seen as a renewal and the state will not allow it.
Oklahoma State Economy
When you're trying to figure out if you'll be able to pay off a cash advance, you should factor the condition of your state economy into your decision. In May 2015, Oklahoma had a 4.3-percent unemployment rate. That's low compared to many other states, but pretty average for Oklahoma, which has a traditionally low unemployment rate. In fact, the highest unemployment rate in Oklahoma was only 8.9-percent in April 1983.
Take the time to familiarize yourself with Oklahoma's cash advance laws. They can help you know what to expect from your loan, since the average rates tend to be close to state limits.
Requesting Title Loans in Oklahoma
Like payday loans, title loans can be viable resources to mitigate short-term cash needs or emergencies. More than two million Americans take out these loans each year. Title loans are small-dollar loans in which individuals borrow against their vehicles and use their titles as collateral.
Title Loans Laws in Oklahoma
But short-term loans can have long-term consequences. Title loans are prohibited in some states due to the high APRs and rollover rates associated with them. Oklahoma is one such state, which has a $500 maximum loan cap and a 30% rate limit. Such prohibitions make title loan lending illegal in the state. Residents can refer to the Oklahoma Deferred Deposit Lending Act to find out more information about title lending in their state.
Auto title loan consumers spend an average of $1,200 in fees per year for loans of $1000, according to studies done by the Pew Charitable Trusts organization. APRs can be as high as 300% for typical loans of $700. And because these loans are taken out against a vehicle, borrowers can not only risk long periods of indebtedness and unsustainable financial conditions, they can also lose their cars. In fact, one in five title lenders has their car seized for failing to make loan payments on time.
Alternative Financing Options
Consumers who are unable to afford title loans in Oklahoma can opt for other low-risk options. These include:
Installment Loan: Unlike short-term loans, these personal loans can be paid back over longer periods of time and can be less expensive.
Borrowing from family and friends: Individuals who want to work outside of financial institutions can opt for this option
Cutting back on discretionary spending: Experts suggest saving money and making a budget to avoid short-term lending.
Seeking local or federal assistance programs: Many local credit unions and federal agencies have assistance programs that can help to provide relief to those who are struggling financially.
*OpenCashAdvance.com strives to present accurate information on each state's regulations; however, we do not guarantee accuracy of data as presented. Please contact your state's department of finance or visit your state's official website for the most accurate information and inquiries. You can find your state's site here: www.ok.gov/okdocc
---
TYPE YOUR ZIP BELOW TO SEE CASH ADVANCE COMPANIES
Cash Advance Information by State:
Oklahoma Advance Loan - Cities
Recent Blogs
Best Practices
If you've recently lost your job, you're undoubtedly under a lot of stress. However, there are still options to cover your bills and necessary expenses. Consider these alternatives while you search for a new job.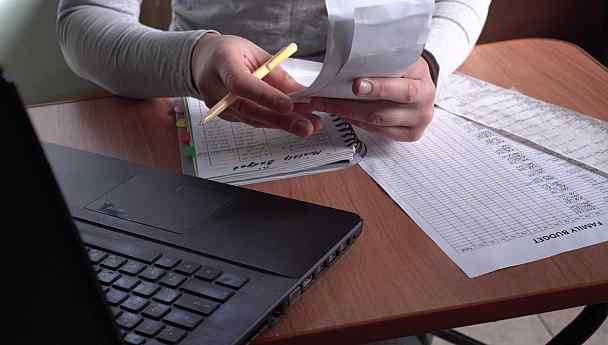 Best Practices
Saving money from your salary can help you reach your financial goals. Here are some ways you can start saving more.
Have a Question? Ask an Expert!
Fill out the form below to reach out to one of our financial professionals.