Cash Advance and Payday Loans in Oklahoma
Request a Loan Today*
*By filling out the form above, you will be routed to OpenCashAdvance.com's loan request form.
It may be for consumers with poor credit histories to find a cash advance loan in Oklahoma rather than a traditional loan through a bank. Whether you have faced prior rejections from other creditors, online lenders may be able to offer you a cash advance.
Cash advances are short-term, high-interest loans typically sought after by consumers who need funding to cover an emergency expense. They can be used for practically any expense, from home repairs to medical bills to car payments, making them a versatile loan product.
Because payday loans are short-term, they can be relatively pricey. Unfortunately for Oklahoma borrowers, the state has a relatively high-interest rate cap, making cash advances in Oklahoma some of the most expensive in the nation. Borrowers should therefore take the utmost care when deciding whether they can afford to repay these loans.
Loans from direct payday lenders are typically marketed to consumers who have a low or nonexistent credit score, as they are relatively accessible. While they are not practical for regular use, they can be useful in times of emergency when a consumer has limited options.
Oklahoma Cash Advance and Payday Loan Rules and Regulations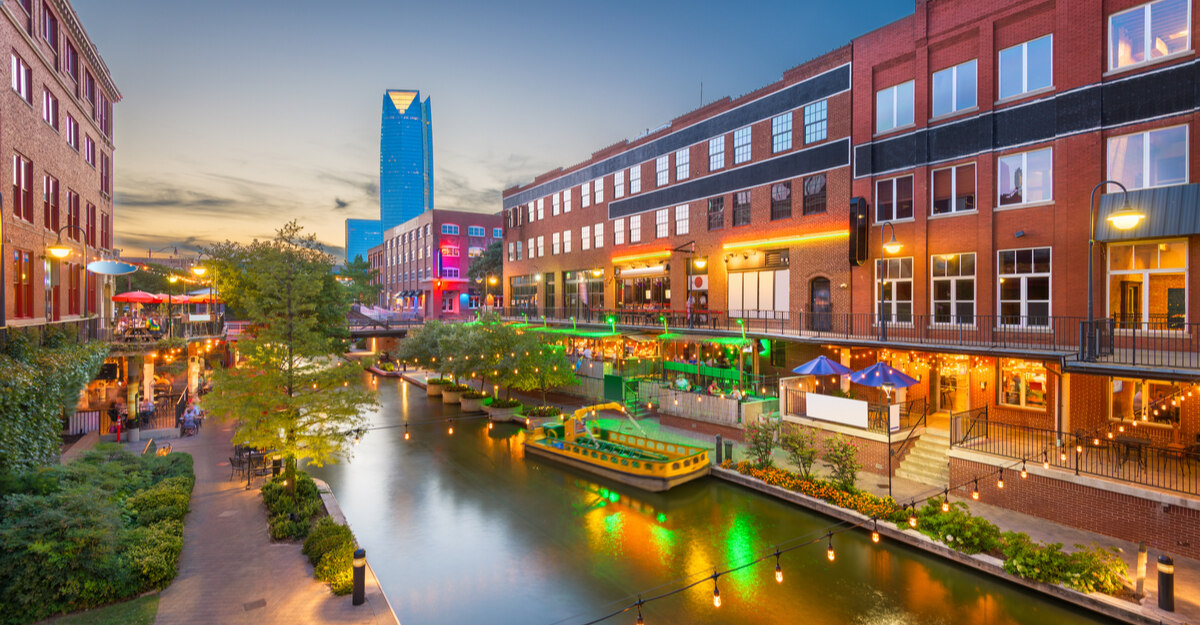 Payday loans are considered a legal type of cash advance in Oklahoma. However, state laws strictly regulate them. The maximum loan amount is set at $1,500. There is no legally mandated minimum. For cash advances, the minimum loan term is defined at 60 days, and the maximum period is one year. The loan's finance charges are also regulated. The annual percentage rate for small cash advances is limited to 204% in Oklahoma.
Borrowers cannot request any rollovers; however, they may obtain multiple loans. The total amount of all loans cannot exceed $1,500. Also, a cooling-off period of two business days is required after the fifth consecutive loan. Additional charges may include a $25 collection fee and a $25 NSF fee.
How Do Payday Loans Work?
When seeking a fast cash source, payday loans can be one viable option for many consumers. However, make sure you know that you must pay the money and the charges back on a selected date, usually set within a couple of weeks from the loan issue date. If you're unsure whether you'll be able to repay the loan on time, it's best to steer clear of a loan so you don't get caught in a cycle of debt.
Online lenders and many storefront lenders have loan request forms available online. After filling out a request form and attaching the required documentation, a lender may approve or deny your loan request.
If you're approved for a loan, the lender may extend an offer, which you must then read and sign. A loan agreement is a legally binding contract, so be sure you know all the terms and conditions set by the lender.
Oklahoma Cash Advance Lenders by City
Lenders in Oklahoma may be ready to work with a wide range of applicants from different financial backgrounds. Below are a few of the best options for lenders in Oklahoma.
OneMain Financial is a national lender operating in states throughout the U.S., with headquarters in Indiana. They have locations spread throughout 17 Oklahoma cities. OneMain Financial offers the convenience of an online request form with the added security of a physical location. It's always a good idea to go into a branch and meet one-on-one with a lender if you have any questions about the process. OneMain Financial offers fixed rates and terms for loans and no prepayment fees. The company provides auto and personal loans ranging between $1,500 and $20,000. The terms range between 24 and 60 months, and APR ranges between 18% and 35.99%. You can complete a loan request online, in person, or over the phone.
AmeriCash Loans has two locations in Oklahoma - one in Midwest City and the other in Del City. The company has been in business offering personal installment loans in the Midwest for over 20 years. To request an installment loan, you must fill out the online form and upload any required documents, including a valid driver's license or state ID, verified bank account, and proof of income within the last 30 days. If approved, you can then sign the loan agreement online and may receive the funds in as little as one business day. The minimum loan amount they offer is $50, and the maximum is $1,470. The maximum loan term is 18 months, and there is no prepayment penalty.
Please keep in mind that the list provided above is merely for informational purposes. We do not confirm any association with any of the lenders named above. For further research, you will also find more city links at the bottom of this article.
How to Get a Payday Loan in Oklahoma
Many consumers in Oklahoma often need help to cover unexpected cash difficulties. Cash advance lenders may be a good place to start, as these providers usually work with a variety of borrowers.
Borrowers can efficiently complete an online loan request to save time. A loan request typically requires the following:
Personal information, such as your name, address, and phone number

Business information, such as your employer or revenue source

Bank information, such as your account number
After the borrower completes the loan request, the lender may conduct a "soft credit check." Running this credit check might not affect the applicant's FICO score. Most applicants may be notified of their results within minutes. If approved, you may get your loan in as little as one business day.
Installment Loans in Oklahoma
Although installment loans are a form of cash advances, they are different from payday loans.
Installment loans differ from other cash advances in the amount you can borrow and the repayment terms.
Although installment loans are still short-term loans, their repayment term is often much longer than the typical payday loan term. Whereas payday loans are repaid in two weeks with one large payment, installment loans are paid over several months in a series of small monthly payments. This gives the borrower the chance to repay the loan at a much more relaxed speed. Installment loans may be available to consumers with a poor credit history, making them an accessible loan product for consumers looking to borrow large sums of money.
Installment Loan Regulations for Oklahoma
Installment loans must adhere to the same regulations set for other forms of cash advances. Oklahoma borrowers can get up to $1,500 in installment loans. The law in Oklahoma permits lenders to charge 17% monthly interest on these loans, reaching an annual percentage rate of 204%.
Car Title Loan Laws in Oklahoma
For applicants who cannot obtain a payday or installment loan to cover financial emergencies, title loans may be the next best thing. The only difference is that the borrower may have to use their vehicle as collateral to secure the loan. As a result, if a borrower cannot repay the amount borrowed plus interest and fees, then the lender may repossess the vehicle.
Oklahoma applicants may request title loans to assist in paying off their dues and other financial emergencies. Title loans are a popular type of cash advance for borrowers with lower credit scores. These loans usually have terms between 15 and 30 days and may maintain a relatively higher annual percentage rate of over 100%.
The lender must express the loan in writing through a title loan agreement.
The title lender loans a principal amount to the borrower. The borrower accepts, providing the title lender with a security interest in the borrower's private property.

The borrower consents for the lender to hold the title certificate.

The borrower may obtain the title certificate by repaying the loan in full plus any additional interest or fees. The borrower must abide by the title loan agreement for an agreed period to receive their car title back.
Title Loan Requirements
The following documents may be required to obtain a title loan and must be presented to the lender at the time of application:
Valid government-issued photo ID

Proof of residence

Photos of your vehicle

Lien-free car title
Final Thoughts
Also known as the Sooner State, Oklahoma residents may seek emergency financing sooner than later. If you're looking for a loan to address unexpected expenses, we may be able to help. Since 2015, we have been connecting consumers to lenders. Get started with your search by completing our loan request form.
---
TYPE YOUR ZIP BELOW TO SEE CASH ADVANCE COMPANIES
Cash Advance Information by State:
Oklahoma Advance Loan - Cities
Recent Blogs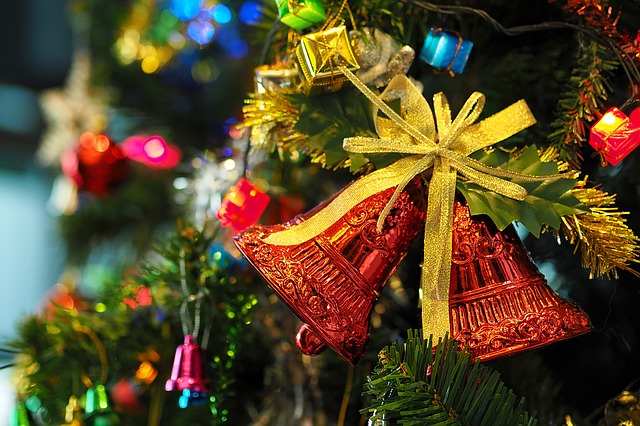 Loan Advice
While the winter holidays are the best time of year, they are also the time of year when the most is spent. A Christmas loan can make this time of year extra special, giving you extra funds to spend on holiday cheer.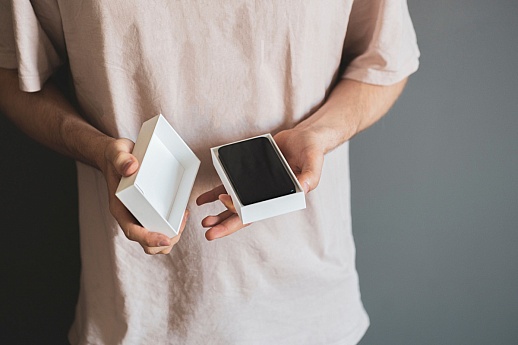 Best Practices
Don't let bad credit stop you from getting a new cell phone. Keep reading to learn how you can upgrade your device despite damaged credit.
Have a Question? Ask an Expert!
Fill out the form below to reach out to one of our financial professionals.