Cash Advance Arizona
LEARN THE LATEST RULES AND REGULATIONS* ASSOCIATED WITH CASH ADVANCES AND PAYDAY LOANS IN Arizona
Request a Loan Today*
*By filling out the form above, you will be routed to OpenCashAdvance.com's loan request form.
Cash advances in the form of payday loans are effectively banned in the state of Arizona, due to the 36% APR small loan cap in accordance with Ariz. Rev. Stat. 6-632 that went into effect in July of 2010. Potential Arizona borrowers should be aware of and understand their state laws before applying for a payday loan or a cash advance. Borrowers who find themselves defrauded by an unlicensed lender can file a complaint with the state's consumer affairs division.
Arizona's Cash Advance Laws
Strict state laws can make it difficult for residents to get a cash advance in Arizona. While not all small-dollar, short-term loans are banned, there is a maximum finance charge of 36% per year, plus a 5% fee on consumer loans $3,000 or less. For loans greater than $3,000, the same 36% APR cap applies and a loan rate of 24% on any remaining amount greater than the initial $3,000.
Arizona Payday Loan Regulations
Payday loans are types of cash advances and are therefore regulated by the same restrictive laws in Arizona. The legislation on payday loans restricts the number of lenders that can operate in the state and also limits the financing charges on short-term loans.
Before 2010, payday loans were, in fact, legal in the state. Borrowers were permitted to take out loans for five days with a maximum loan amount of $500 and a 459% APR on 14-day $100 loans.
Current laws and regulations make lending opportunities more difficult in the state.
What Other Lending Options Are Available in Arizona?
While payday loans are not available in the state of Arizona, consumers can opt for a cash advance in the form of an online installment loan. Installment loans in Arizona are regulated by the Department of Financial Institutions under which there are certain statutes and protections that borrowers should take note of.
How Instalment Loans Work: Installment loans are personal loans that borrowers can pay back with equal monthly payments over a fixed period of time. Unlike payday loans, installment loans are not required to be repaid in one lump sum at the time of a borrower's next paycheck.
Maximum Amount: The maximum loan amount that can be borrowed in the state of Arizona is $10,000.
Maximum Loan Term: For loans that are $1,000 or less, borrowers have a maximum loan term of 24 months and 15 days. For loans between $1,000 and $4,000, the maximum loan term goes up to 36 months and 15 days. And for loans greater than $4,000, but less than $6,000, borrowers have a maximum loan term of 48 months and 15 days. Loans greater than $6,000 are negotiated between lenders and borrowers to determine specific loan terms.
Repayment Extensions: There is no specified maximum loan term for cash advances in Arizona. Loan terms differ by state and generally range from one week to 31 days.
Although installment loans might make sense to borrowers who have lower credit scores, prices for these loans tend to be higher than those charged at banks or credit unions. Residents who wish to opt for alternate options to short-term loans can consider seeking government assistance in the form of financial aid, or by asking for payment extensions from utility companies. Eligible military personnel and veterans can also turn to financial programs and benefits through the Consumer Financial Protection Bureau.
How to Apply for an Installment Loan in Arizona
Borrowers 18 years and older might be eligible to apply for an installment loan online. While requirements may differ from lender to lender, most will require that applicants provide the following:
Proof of identity and address
Recent pay stubs or proof of employment
Social security number
Banking information
The loan approval process can often take as little as 15 to 60 minutes. Residents who have lower credit scores or have offenses on prior loans are still eligible to apply for an online installment loan, although lenders will consider applicants' credit scores and history to determine their ability to meet loan terms.
The Federal Truth and Lending Act has certain protections for borrowers who take out short-term loans. This Act mandates that lenders disclose exact costs, including finance charges and APR, as well as specified terms before borrowers can sign loan agreements. Borrowers should understand loan terms upon applying.
Arizona State Economy
Arizona has an unemployment rate of 4.8%, which is slightly higher than the national average of 3.6%. The state has a median household income of $55,712. The corner state also ranks as number 10 in terms of best economies in the U.S.
With a gross state product of $341 billion as of November of 2018, Arizona's economic and employment growth forecasts are among the best in the U.S. Further, the percent of union workers is among the lowest in the country.
Qualified Arizonian residents who find themselves short on cash or in a financial emergency can apply for a payday loan and see if they are approved.
Requesting Title Loans in Arizona
If you are unable to take out a payday loan and need money immediately, a title loan is another alternative to look into. Title loans require an asset to be used as collateral in order for a borrower to qualify for a loan. Residents may be able to apply for a title loan in Arizona to pay off urgent debt or any expenses they may have.
The most common forms of title loans are car title loans. Borrowers use their cars as collateral in order to take out a loan. When applying for a title loan in Arizona, there might not be a need for the lender to rely too heavily on your credit score, and loans may be approved for amounts as low as $1,000. Some lenders may offer car title loans if the borrower has equity in the vehicle. These types of loans last between 15 to 30 days and may have an annual percentage rate (APR) over 100%, which is higher than most forms of credit.
Title Loans in Arizona
In Arizona, residents need to fill out a quick and straightforward application which includes but is not limited to:
Valid government-issued photo ID
Proof of residence
Photos of your vehicle
Lien-free car title
Proof of income
If you cannot repay your title loan in a timely manner, the creditor reserves the right to seize your vehicle to cover the cost of the loan. Once the car has been repossessed from you, the lender can sell the car to pay off the loan. This is why it is essential to thoroughly read through the loan agreement and consider the additional fees and charges that may apply. Please visit the following websites if you would like to learn more about Arizona's title loan regulations.
Arizona Revised Statutes (A.R.S.) Title 44, Chapter 2.1, Article 1.
A.R.S., Title 47, Chapter 9, Article 6. (Uniform Commercial Code)
*OpenCashAdvance.com strives to present accurate information on each state's regulations; however, we do not guarantee the accuracy of data as presented. Please contact your state's department of finance or visit your state's official website for the most accurate information and inquiries. You can find your state's site here: www.arizona.gov.
---
TYPE YOUR ZIP BELOW TO SEE CASH ADVANCE COMPANIES
Arizona Advance Loan - Cities
Recent Blogs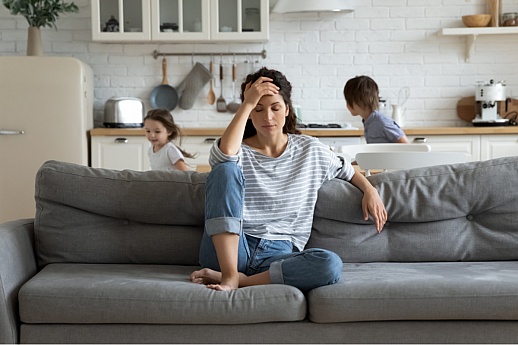 Loan Advice
Single parents can often feel monetarily strained and may find it difficult to navigate finances with only one income due to a lack of necessary funds.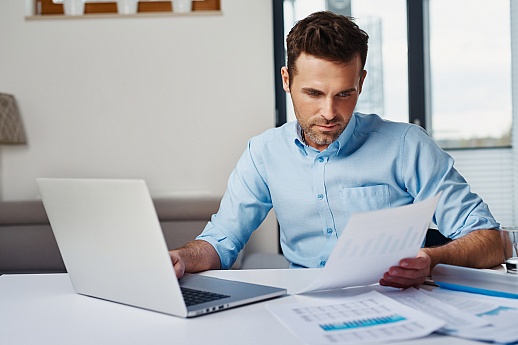 Loan Advice
Keeping a business up and running requires a constant flow of cash. This is important to maintain a constant flow of operations, as well as to cover any unexpected emergencies.