Request a Loan Today*
*By filling out the form above, you will be routed to OpenCashAdvance.com's loan request form.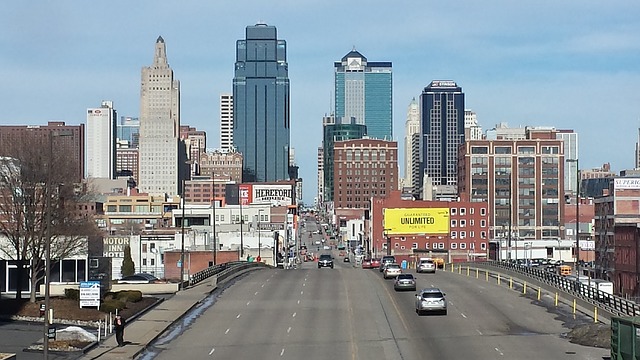 Missouri has been slow to embrace cash advance reforms. While other states have drastically limited the amount of fees and interest a lender can charge, Missouri has enforced much milder rules. This means that if you're interested in a cash advance in Missouri, you should pay off the loan as soon as possible and not rely on state regulations to protect you. For those interested in starting a loan request right now, see our secure loan request form. Take a look at the current Missouri regulations for cash advances.
Cash Advance State Statutes for Missouri
The most important thing you need to remember about cash advance regulations in Missouri is that they are almost nonexistent. Your personal responsibility to pay back the loan fast is more important in Missouri than in many other states, because the state laws won't protect you. That being said, the maximum loan amount is $500. The loan term can be from 14 to 31 days. The maximum finance charge for a $100, 14-day loan shouldn't be higher than $75. The APR for a 14-day, $100 loan should not be higher than 1,950-percent.
You cannot take out more than one loan at one time from any one lender. You are allowed to extend your loan up to six times. That means you may have six rollovers. With each renewal, you will be required to pay off at least five percent of the principle. Really, though, you should be paying off a lot more principle than that. You'll never pay off the loan if you're only paying off the interest.
If you can't pay off your loan, the lender can require a NSF fee and collection costs, such as attorney's fees and court costs. Criminal action is usually not permitted, but can be if you close the account attached to the check you used to start the loan, or issue a stop-payment on the check.
Missouri Payday Loan Regulations
State regulations pertaining to cash advance loans also apply to payday loans, as the law views both products as the same type of short-term, small-dollar funding.
How Payday Loans Work – Lenders pay you fast, and then take the money and fees back usually within the next couple of weeks. Those who need emergency money but don't have access to traditional forms of credit have been known to an emergency payday loan.
Maximum Amount – Lenders can offer up to $500.
Repayment Extensions – The law allows for up to six rollovers, as long as you pay off a minimum of five percent of the principle each time.
Missouri Cash Advance Lenders by City
They don't call it "The Show-Me State" for nothing. There are plenty of cash advance lenders to be seen in Missouri – you just have to know where to look. We used Yelp to find a few lenders in five of Missouri's most populous cities. Just so you know, this list doesn't give preference to lenders that we work with. In fact, we don't guarantee that we currently work or have worked with any of the lenders listed below. Please note that this list of lenders is being provided for informational purposes only.
Kansas City – Fastest Cash Advance Loans (also offers check cashing), America's Cash Advance, Budgetline Cash Advance
Louis – Dealership Direct Finance (also offers check cashing and auto loans), Community Quick Cash (also offers check cashing), Cash Advance St Louis (also offers check cashing), Community Quick Cash (also offers check cashing)
Springfield – EZ Money Check Cashing (also offers check cashing and tax services), ABC Cash Advance (also offers check cashing), Ozarks Cash Advance, Rapid Cash Advance
Independence – Cash Express (also offers check cashing), American Cash Advance, National Cash Advance
Jefferson City – A Cash Advance, Capital City Cash Advance, Log Cabin Advance (also offers check cashing), A Plus Cash Advance (also offers check cashing), Mexico Cash Advance
If you have trouble finding a cash advance store in your neighborhood, or if you want to save some time and have the process streamlined for you, we can help you find an online loan lender without the hassle. All you have to do is fill out our form and we'll try to pair you with a reputable lender in your area. There's a good chance they'll help you complete the entire loan application process online. You could even get your money without ever needing to leave your house.
If a cash advance is the only way to get the money you need right now, then make sure you pay it off as fast as possible.
Requesting Title Loans in Missouri
Title loans are permitted in the state of Missouri as highlighted in the state's Title Loans Law (Mo. Rev. Stat. §367.500-367.533) citation. Auto title loans are taken out against a borrower's vehicle and can be used in emergency cash situations in the same way payday loans are utilized.
Title Loans Requirements:
Missouri residents can apply for a title loan at a storefront lender or online. Applicants are typically required to present the following information:
A state-issued ID or driver's license
Title of the vehicle to be borrowed against
Proof of income or bank statements
Proof of residence
Applicants should note that in some cases, lenders might also require a car inspection and proof of car insurance.
What You Should Know About Title Loans in Missouri
In the state of Missouri, there is a $5,000 maximum loan amount that can be taken out, but no cap on interest rate costs. This means that lenders can charge high fees depending on how much the vehicle being borrowed against is.
Potential borrowers should note that title loans are high-risk loans, and without proper planning, purchasers can be trapped in a cycle of debt. In fact, a PEW study found that only 12% of car title borrowers actually meet their average 30-day loan terms, while most default and rollover loans. Plus, 40% of borrowers roll their loans over more than seven times before paying off their original debts.
In the state of Missouri, there are regulations in place to protect borrowers from such predatory lending practices. For example, neither the lending party nor the borrowing party can waive their rights to bring suit if the other breaches their contract terms. Further, lenders are not allowed to give out loans without a clear vehicle title, nor can they use "pawn" or "pawnbroker" terms.
Missouri residents are not permitted to take out loans for less than 30 days and can only renew terms after paying 10% of their initial loan.
*OpenCashAdvance.com strives to present accurate information on each state's regulations; however, we do not guarantee accuracy of data as presented. Please contact your state's department of finance or visit your state's official website for the most accurate information and inquiries. You can find your state's site here: finance.mo.gov
---
TYPE YOUR ZIP BELOW TO SEE CASH ADVANCE COMPANIES
Cash Advance Information by State:
Missouri Advance Loan - Cities
Recent Blogs
Best Practices
If you've recently lost your job, you're undoubtedly under a lot of stress. However, there are still options to cover your bills and necessary expenses. Consider these alternatives while you search for a new job.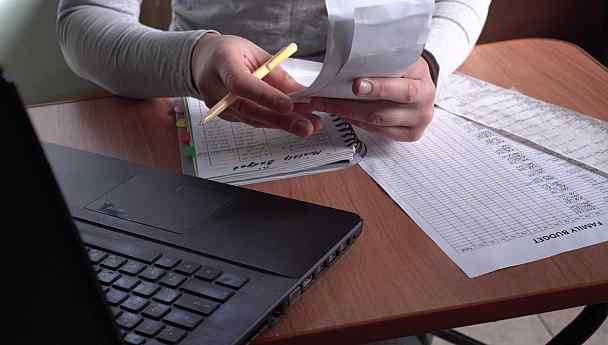 Best Practices
Saving money from your salary can help you reach your financial goals. Here are some ways you can start saving more.
Have a Question? Ask an Expert!
Fill out the form below to reach out to one of our financial professionals.