Request a Loan Today*
*By filling out the form above, you will be routed to OpenCashAdvance.com's loan request form.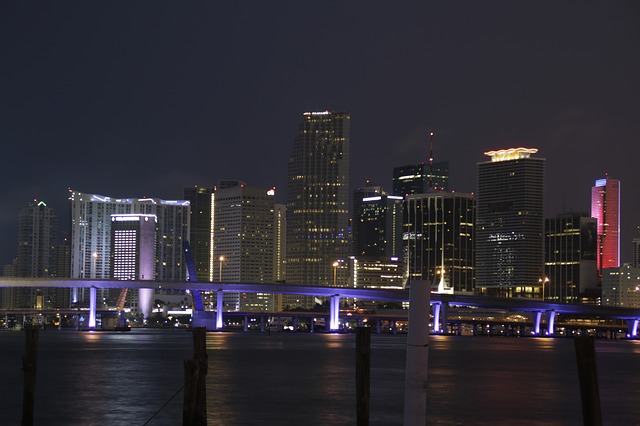 A number of Florida state legislators are fighting against pending federal cash advance laws. According to a recent article featured in the Miami Herald, Rep. Alan Grayson said that the he was worried the new federal rules might be weaker than Florida's state laws, and that borrowers would be worse off if loose federal laws replaced Florida's current regulations. So what are these laws that everyone's so fired up about? We'll clue you in below. If you want to start your loan request right now, go ahead and fill out our secure loan request form.
Cash Advance State Statutes for Florida
In Florida, you can borrow up to $500 (exclusive of fees) with a cash advance. Your loan term can be for up to 31 days, but must be no less than seven days. According to the maximum finance rate and fees, you can be charged up to 10-percent of the value of the check, plus a verification fee of up to $5. That means the finance charge for a 14-day loan of $100 would be at most $16.11, and the APR would be no higher than 419-percent.
You are not allowed to extend your easy approval payday loan in Florida. That means no rollovers. If you end up defaulting on the loan, the lender is allowed to charge you collection fees equal to the charges imposed on them by financial institutions. The lender is not allowed to pursue criminal action against you.
Florida Payday Loan Regulations
We do not specify a difference between a payday loan and a cash advance. That's because there isn't one. They are the same financial product, but with different names. They are also regulated exactly the same.
How Payday Loans Work – When you are short on cash, this type of funding might help you bridge the gap by providing you with emergency funds ahead of your next paycheck.
Maximum Amount – Up to $500 can be borrowed through this type of funding.
Repayment Extensions – Florida does not let you extend this type of funding.
Florida State Economy
Before you take out a cash advance in Florida, it'd be smart to check up on the local economy. As of May 2015, the state unemployment rate for Florida was at 5.7-percent. That's a little better than nearby states, like Georgia (6.3-percent) and Alabama (6.1-percent), and quite a bit lower than the state high, which was 11.2-percent back in January of 2010. The all-time low was 3.1-percent back in April of 2006.
Before you apply for a cash advance in Florida, make sure you understand the latest rules and regulations.
Requesting Title Loans in Florida
When qualifying for a payday loan is difficult or impossible, borrowers turn to title loans. Title loans are loans that require an asset to be used as collateral. Residents in Florida who are seeking an alternative loan service may turn to title loans to pay off their debts and urgent bills they may have.
Title loans are popular among borrowers because their credit score may not be as important in the application process, and loans can be approved for amounts as low as $1,000. Car title loans are the most common forms of title loans. Borrowers use their cars as collateral in order to qualify for a loan. Some lenders may offer car title loans if the borrower has equity in the vehicle. These types of loans last between 15 to 30 days and may have an annual percentage rate (APR) over 100%, which is higher than most forms of credit.
Title Loans Laws in Florida
Car title loans in Florida are not permitted by the state, due to the high-interest rates and additional charges that often come with the loan. However, there are alternatives if your state does not provide this option. You can take out a loan with a credit union, a bank, or a small loan company. Government services and non-profit organizations may also be willing to pay utility bills and rent to get you through the rough patch. You may be able to extend your payments by negotiating with your creditor about a payment plan that works for you both.
If you cannot pay back the title loan on time, the creditor has the right to repossess your vehicle and sell it in order to get their money back. Therefore, it is best to look over loan agreements and contracts thoroughly before agreeing to take on such a significant financial burden. Borrowers of title loans often find themselves in a never-ending cycle of debt due to the high-interest rates that often accompany this type of loan.
*OpenCashAdvance.com strives to present accurate information on each state's regulations; however, we do not guarantee accuracy of data as presented. Please contact your state's department of finance or visit your state's official website for the most accurate information and inquiries. You can find your state's site here: www.flofr.com
---
TYPE YOUR ZIP BELOW TO SEE CASH ADVANCE COMPANIES
Cash Advance Information by State:
Florida Advance Loan - Cities
Recent Blogs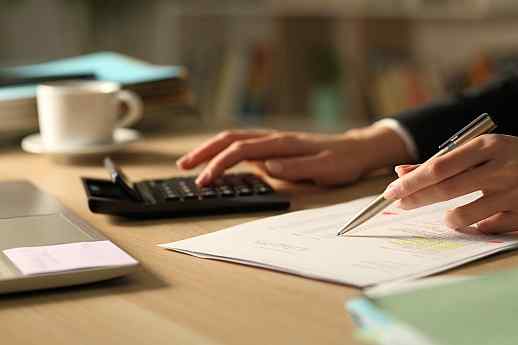 Best Practices
Getting your finances in order doesn't happen overnight. It requires meticulous planning and discipline to stick to a budget and avoid overspending. The following 14 ways should get you started in the right direction.
Best Practices
It is important to maintain good financial standing. One way to check if your finances are doing well is to conduct a financial background check. We go over the basics of what a financial background check is and how to check it yourself.
Have a Question? Ask an Expert!
Fill out the form below to reach out to one of our financial professionals.