Cash Advance Florida
LEARN THE LATEST RULES AND REGULATIONS* ASSOCIATED WITH CASH ADVANCES AND PAYDAY LOANS IN Florida
Request a Loan Today*
*By filling out the form above, you will be routed to OpenCashAdvance.com's loan request form.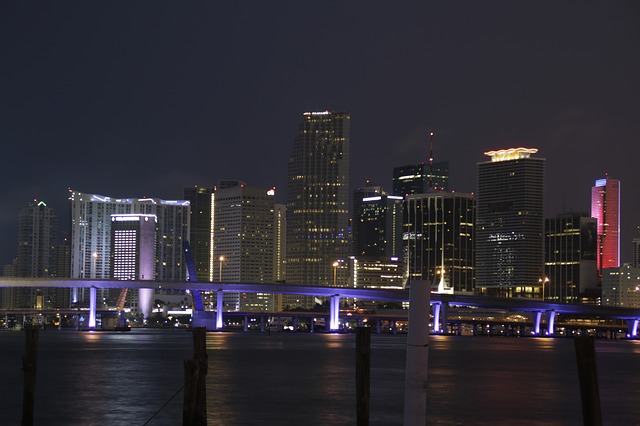 A number of Florida state legislators are fighting against pending federal cash advance laws. According to a recent article featured in the Miami Herald, Rep. Alan Grayson said that the he was worried the new federal rules might be weaker than Florida's state laws, and that borrowers would be worse off if loose federal laws replaced Florida's current regulations. So what are these laws that everyone's so fired up about? We'll clue you in below. If you want to start your loan request right now, go ahead and fill out our secure loan request form.
Cash Advance State Statutes for Florida
In Florida, you can borrow up to $500 (exclusive of fees) with a cash advance. Your loan term can be for up to 31 days, but must be no less than seven days. According to the maximum finance rate and fees, you can be charged up to 10-percent of the value of the check, plus a verification fee of up to $5. That means the finance charge for a 14-day loan of $100 would be at most $16.11, and the APR would be no higher than 419-percent.
You are not allowed to extend your easy approval payday loan in Florida. That means no rollovers. If you end up defaulting on the loan, the lender is allowed to charge you collection fees equal to the charges imposed on them by financial institutions. The lender is not allowed to pursue criminal action against you.
Florida Payday Loan Regulations
We do not specify a difference between a payday loan and a cash advance. That's because there isn't one. They are the same financial product, but with different names. They are also regulated exactly the same.
How Payday Loans Work – When you are short on cash, this type of funding might help you bridge the gap by providing you with emergency funds ahead of your next paycheck.
Maximum Amount – Up to $500 can be borrowed through this type of funding.
Repayment Extensions – Florida does not let you extend this type of funding.
Florida State Economy
Before you take out a cash advance in Florida, it'd be smart to check up on the local economy. As of May 2015, the state unemployment rate for Florida was at 5.7-percent. That's a little better than nearby states, like Georgia (6.3-percent) and Alabama (6.1-percent), and quite a bit lower than the state high, which was 11.2-percent back in January of 2010. The all-time low was 3.1-percent back in April of 2006.
Before you apply for a cash advance in Florida, make sure you understand the latest rules and regulations.
*OpenCashAdvance.com strives to present accurate information on each state's regulations; however, we do not guarantee accuracy of data as presented. Please contact your state's department of finance or visit your state's official website for the most accurate information and inquiries. You can find your state's site here: www.flofr.com
---
TYPE YOUR ZIP BELOW TO SEE CASH ADVANCE COMPANIES
Florida Advance Loan - Cities
Recent Blogs
Best Practices
The novel COVID-19 continues to have an impact on communities across the United States, as the number of diagnosed cases in the country surpassing 15,000 at the time of publication.
Best Practices
Buying a house can be simply put, exhilarating and overwhelming. It's exciting to finally have your very own place to call home, but it's also a huge step in your life.