Cash Advance and Payday Loans in Florida
Request a Loan Today*
*By filling out the form above, you will be routed to OpenCashAdvance.com's loan request form.
Cash advances are short-term, high-interest loans typically sought after by consumers who need funding to cover an emergency expense.
Loans from direct payday lenders are typically marketed to consumers who have a low or nonexistent credit score, as they are relatively accessible and easy to request. While they are not practical for regular use, they can be useful in times of emergency when a consumer has limited options.
If you want to start your loan request right now, go ahead and fill out our secure loan request form.
Florida Cash Advance and Payday Loan Rules and Regulations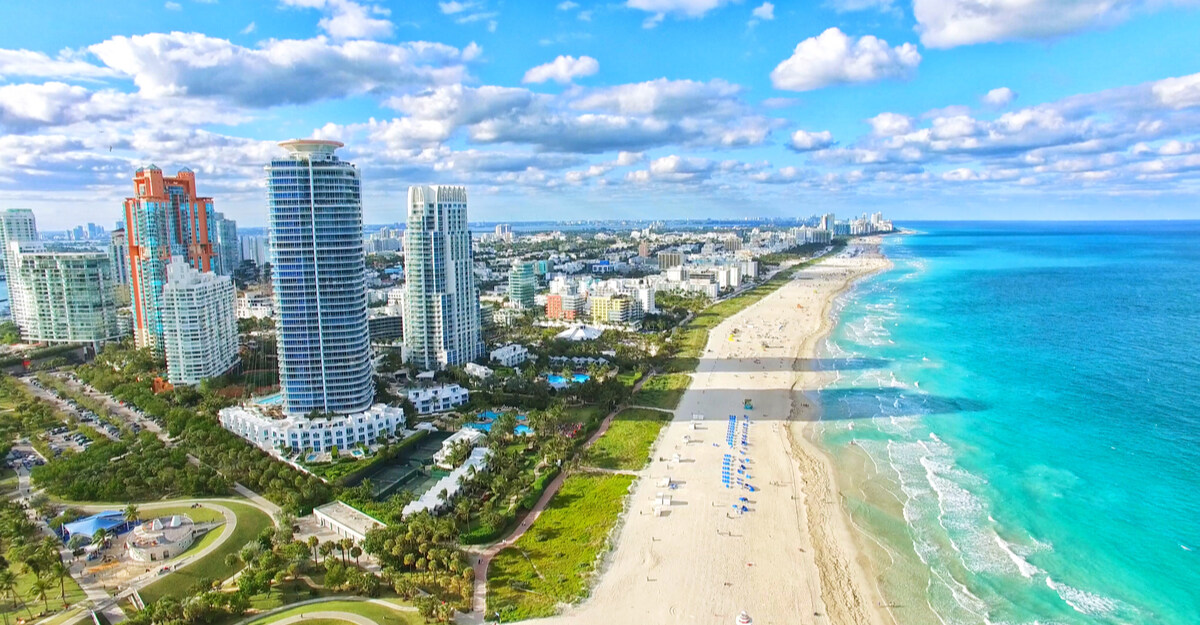 In Florida, you can borrow up to $500 with a cash advance. Payday loans can range between seven and 31 days with a maximum finance charge of 10% for every $100. Additionally, a maximum $5 verification fee and 8% charge fee on the outstanding loan amount are added. APR in Florida is around 300%. You are not allowed to extend your payday loan in Florida, which means no rollovers. Florida allows the borrower to possess one loan at a time and requires a 24-hour cooling-off period between two consecutive loans. The lender is not allowed to pursue criminal action against the borrower for defaulting on a loan.
We do not specify a difference between a payday loan and a cash advance because there isn't one. They are the same financial product but with different names. They are also regulated the same.
How Payday Loans Work – When you are short on cash, this type of funding might help you bridge the gap by providing you with emergency funds ahead of your next paycheck.

Maximum Amount – The loan amount cannot exceed $500.

Repayment Extensions – Florida does not let you extend this type of funding.
Florida Cash Advance Lenders by City
If you're looking for a local payday loan lender, there may be a provider willing to work with you. Here are some brick and mortar locations by cities in Florida:
Jacksonville – Check 'n Go, Fast Payday Loans Inc, Advance America

Sarasota – Check 'n Go

Fort Lauderdale – Check 'n Go, Advance America

Miami – Check 'n Go, Fast Payday Loans Inc., Easy Cash, Advance America

Tampa – Check 'n Go, Advance America

Gainesville – Fast Payday Loans Inc., Advance America

Tallahassee – Fast Payday Loans Inc., Advance America

Orlando – Advance America

Daytona Beach – Advance America

Fort Myers – Advance America

Kissimmee – Advance America
How to Get a Payday Loan in Florida
You can fill out a loan request online to get the ball rolling. Save time by requesting money from a network of lenders at the same time.
A loan request usually asks for the following:
Personal information, such as your name, address, and phone number

Business information, such as your employer or revenue source

Bank information, such as your account number
Most lenders require similar information when completing a loan request form.
If the lender approves you for a loan, you may receive funding in as little as one business day.
Installment Loans in Florida
Unlike payday loans, installment loans are personal loans that borrowers can pay back over a fixed period. Florida offers a maximum of $1,000 for installment loans. These loans range between 60 and 90 days with an 8% fee on the outstanding amount. Additionally, installment loans include a maximum $5 verification fee. While installment loans might make sense to borrowers with lower credit scores, rates for these loans tend to be higher than those charged at banks or credit unions.
Installment Loan Regulations for Florida
Florida residents who are 18 years or older might be able to request an installment loan online. Lenders may require the following information from applicants:
Proof of identity and address

Recent pay stubs and proof of employment

Social Security number

Banking information
The application process varies by lender but can take between 15 and 60 minutes. To determine eligibility, lenders may consider the applicant's credit score, credit history, and debt-to-income ratio.
Applicants who have alternative forms of income, including but not limited to government benefits, alimony, child support, royalties, trust funds, or investments, may also be eligible.
Requesting Title Loans in Florida
When qualifying for a payday loan is difficult, borrowers may turn to title loans. Title loans require an asset to be used as collateral. Title loans are popular among borrowers because loans may be approved for amounts as low as $1,000, even with lower credit scores. Car title loans are the most common form of title loans. Borrowers may use their cars as collateral to qualify for a loan. Some lenders may offer car title loans if the borrower has equity in the vehicle. These types of loans range between 15 and 30 days and may have an annual percentage rate (APR) over 100%, which is higher than most forms of credit.
Car Title Loan Laws in Florida
Florida does not permit car title loans due to the high-interest rates and additional charges that often accompany the loan. However, there are alternatives such as applying for a loan with a credit union, bank, or small loan company. Government services and non-profit organizations may also be willing to pay utility bills and rent. Additionally, you may be able to extend your payments by negotiating with your creditor about a payment plan.
It is important to understand loan contracts and agreements before committing to them.
Title Loan Requirements
Consumers in legal states can request a title loan at a storefront lender or online. While the information needed may differ by lender, typical title loan requirements include:
A state-issued ID or driver's license

Title of the vehicle to be borrowed against

Proof of income or bank statements

Proof of residence
Applicants should note that lenders might also require a car inspection and proof of car insurance. Borrowers should possess complete ownership of the vehicle in question. In some cases, partial ownership or equity is permitted.
Like traditional loans, lenders may consider an applicant's credit score and history in determining their eligibility.
Consumers with poor credit scores or histories may still apply for a title loan to see if they are approved.
Final Thoughts
Tired of lenders raining on your parade in what's supposed to be the Sunshine State? Then request up to $500 through the form on this page. Since 2015, we've been helping consumers just like you try to find funding. Over a million people have trusted us to make a request. Join them, and we'll do our best to get you started.
*opencashadvance.com strives to present accurate information on each state's regulations; however, we do not guarantee accuracy of data as presented. Please contact your state's department of finance or visit your state's official website for the most accurate information and inquiries. You can find your state's site here: www.flofr.com.
---
TYPE YOUR ZIP BELOW TO SEE CASH ADVANCE COMPANIES
Cash Advance Information by State:
Florida Advance Loan - Cities
Recent Blogs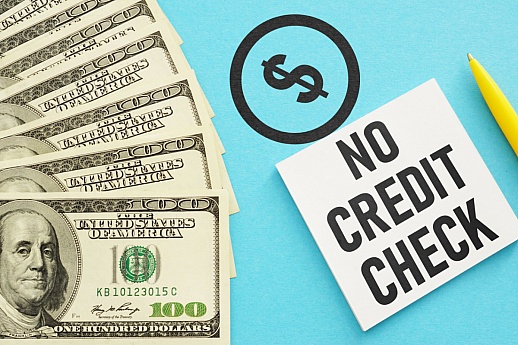 Loan Advice
If you have damaged credit and are looking for financing, you may be wondering if no credit check guaranteed loans are real. Read on to find out if no credit check loans are available or not.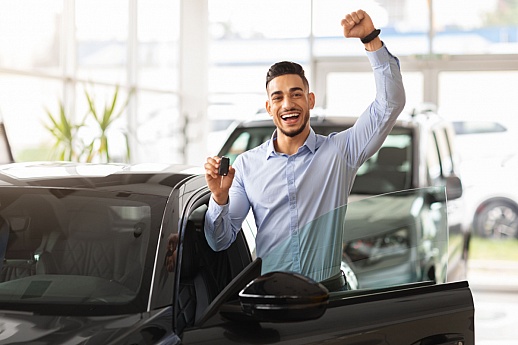 Loan Advice
Are you looking to buy a new car but don't have the funds upfront? Consider getting a car loan to help bridge the financial gap. Keep reading to learn more about car loans.
Have a Question? Ask an Expert!
Fill out the form below to reach out to one of our financial professionals.