Request a Loan Today*
*By filling out the form above, you will be routed to OpenCashAdvance.com's loan request form.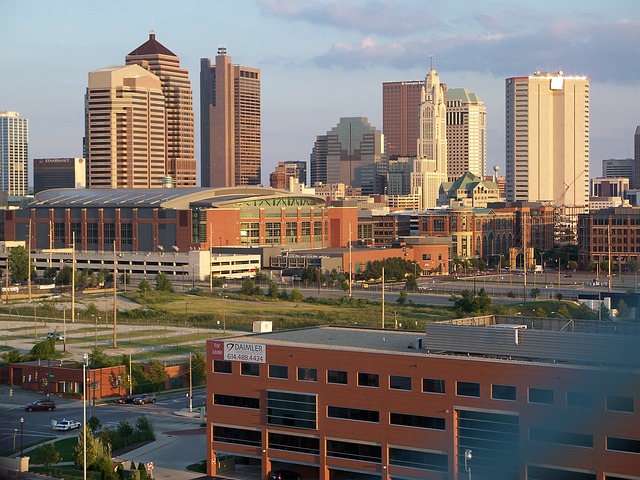 There might be a cash advance alternative in Ohio before too much longer. At least one Ohio senator is in favor of a new plan that would let qualified taxpayers cash in their Earned Income Tax Credit early. This would be like a cash advance with zero-percent interest and absolutely no fees. Until this idea makes it through state legislation, though, cash advances will continue to be a go-to money solution for people in need of fast cash. Before you borrow any money, stay up to date on the latest cash advance laws for Ohio.
Current Cash Advance State Statutes for Ohio
Like all states, Ohio has its own unique rules and regulations for cash advances. In Ohio, you can't take out a cash advance for more than $500. The annual interest rate is capped at 28-percent. So, for example, your finance charge for a 14-day loan of $100 will be no more than $1.08.
You are not allowed to have more than one cash advance at once in Ohio, and you are limited to four per year, with a two-loan limit in a 90-day period. Extensions on cash advances are prohibited. This means no rollovers.
There are a few collection fees that you should be aware of. You can be hit with bank charges, a $20 collection charge, and court costs if you aren't careful. Be sure to pay off your loan on time to avoid penalty fees. Criminal action for unpaid cash advances is prohibited in Ohio.
Ohio Payday Loan Regulations
Fast cash is known by many names, but some of those names are actually for the same type of financial product. Like in the case of "cash advance" and "payday loan." Those two phrases mean the same thing. Both products are regulated by the same laws.
How Payday Loans Work – When you need cash in a hurry, you might pursue a type of funding that is paid back in one lump sum within a couple of weeks.
Maximum Amount – Lenders are not allowed to offer more than $500.
Repayment Extensions – Lenders are not allowed to offer rollovers.
Ohio Cash Advance Lenders by City
Ohio is known as The Mother of Presidents, but it might as well be called The Mother of Cash Advance Stores since there are so many of them in Ohio. If you live in one of Ohio's major cities, it's pretty easy to find a local lender in your area. They are everywhere. Here are a few lenders we found through Yelp for five of Ohio's highest populated cities. These are examples of what you'll find if you live in these areas. We do not claim to have worked or not worked with any of these lenders at any time. Please note that this list of lenders is being provided for informational purposes only.
Columbus – Cash Advance Columbus (also offers check cashing), Fastest Cash Advance Loans (also offers check cashing), Ameribucks (also offers check cashing), Advance Pay USA (also offers check cashing), Heartland Cash Advance
Cleveland – Advance Pay (also offers check cashing), Advance America Cash Advance, First American Cash Advance, State Cash Advance
Cincinnati – Allied Cash Advance (also offers check cashing), Cash Advance Cincinnati (also offers check cashing), Advance U Cash (also offers check cashing and jewelry), US Cash Advance
Toledo – Cash Advance Toledo (also offers check cashing), Cash Store, Hometown Cash Advance, Approved Cash Advance, Instant Cash Advance
Akron – Advance Pay USA, Capitol Cash Advance, National Cash Advance
These are just some of the options for a cash advance in these major Ohio cities. Even if you live in a smaller city or town, you'll likely have multiple lenders to choose from. If you'd like to save time and get paired with a reputable lender so you don't have to search through all your choices, our site can help. Just enter your information into our secure form and we'll try to pair you with a lender.
Ohio Economy
The current unemployment rate in Ohio is 5.2-percent. That's quite a bit lower than the state high, which was 14-percent back in Jan. 1983. The state rate was lowest back in 2001 when it was just 3.8-percent.
If you're in need of a cash advance, make sure you know the rules before you apply for one. Learn the latest Ohio cash advance regulations so you know what to expect before you borrow.
Requesting Title Loans in Ohio
Individuals who are struggling to make ends meet can also opt for title loans. Title loans or auto title loans are short-term, small-dollar loans that borrowers can take out against the title of their vehicle. State laws determine and regulate title lending laws. This means that each individual state has its own regulations that define title lending authorization, loan terms, as well as consumer protections. While title lending is prohibited in some states. Others have laws with loopholes that make auto lending legal.
Title Loans Laws in Ohio
According to the Consumer Federation of America, auto title loans in Ohio are permitted under credit service organizations or mortgage loan laws. There is an $800 maximum loan amount that can be authorized by state law, as well as a maximum loan term of 6 months. There is also a rate cap of 28%.
What Consumers Should Be Aware Of
Potential borrowers should note that, like other shorter-duration funding, title loans can be expensive and pose some financial risks. In some cases, borrowers are unable to pay back their loans on time. In fact, a PEW study found that only 12% of car title borrowers actually meet their average 30-day loan terms, while most default and rollover loans.
Additionally, because these loans are taken against a borrower's vehicle, there is a risk of repossession. The Consumer Financial Protection Bureau (CFPB) found that one out of five borrowers who take out a single-payment title loan looses their vehicle for being unable to repay their debts.
Borrowers should only opt for short-term loans if they are able to meet loan terms and conditions. Individuals who are unable to afford title loans can turn to other options such as asking an employer for a paycheck advance, turning to assistance from nonprofits or other local financial institutions, borrowing money from trusted friends or family, or opting for a personal loan.
*OpenCashAdvance.com strives to present accurate information on each state's regulations; however, we do not guarantee accuracy of data as presented. Please contact your state's department of finance or visit your state's official website for the most accurate information and inquiries. You can find your state's site here: www.com.ohio.gov/fiin/
---
TYPE YOUR ZIP BELOW TO SEE CASH ADVANCE COMPANIES
Cash Advance Information by State:
Ohio Advance Loan - Cities
Recent Blogs
Best Practices
If you've recently lost your job, you're undoubtedly under a lot of stress. However, there are still options to cover your bills and necessary expenses. Consider these alternatives while you search for a new job.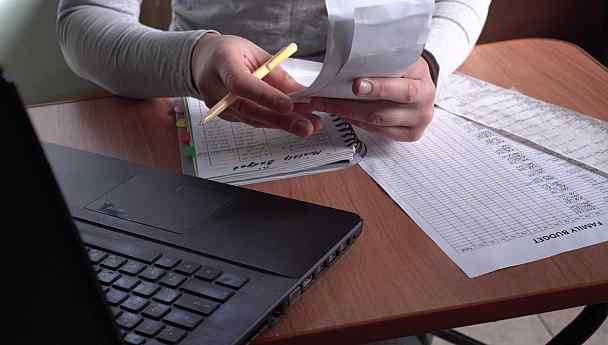 Best Practices
Saving money from your salary can help you reach your financial goals. Here are some ways you can start saving more.
Have a Question? Ask an Expert!
Fill out the form below to reach out to one of our financial professionals.