Cash Advance Illinois
LEARN THE LATEST RULES AND REGULATIONS* ASSOCIATED WITH CASH ADVANCES AND PAYDAY LOANS IN Illinois
Request a Loan Today*
*By filling out the form above, you will be routed to OpenCashAdvance.com's loan request form.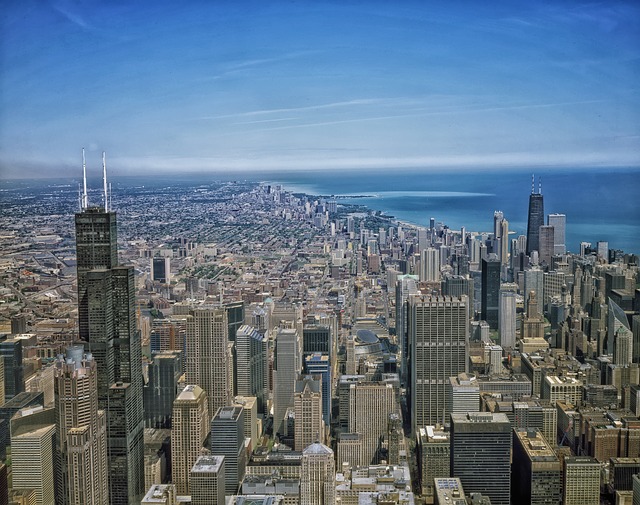 Illinois offers one of the most complex sets of cash advance regulations in the country. But its statutes actually don't have the tightest restrictions when compared to other states that also have complicated regulations. That means you need to be extra careful when taking out a loan in Illinois. Don't fret – we'll help you navigate the laws so you better understand them. If you want to get started with your loan request right now, head on over to our secure loan request form.
Illinois Cash Advance State Statutes
In Illinois, the maximum loan amount is 25-percent of your monthly income, up to a $1,000 maximum. So, you'd have to make $4,000 a month to be qualified for a $1,000 payday loan. Even if you bring home $4,000 a month, that doesn't necessarily mean you'd be offered a $1,000 advance, since it's up to the lender to decide how much they are going to offer you. The maximum finance rate and fees are $15.50 per $100. That means for a 14-day, $100 loan, a lender is allowed to charge you up to a $15.50 finance charge, which would be a 403-percent APR.
The loan term can be 13 to 45 days. You are not allowed to extend your loan. That means no rollovers. You can have up to two outstanding cash advances at one time, but if you add them together the sum can't be more than 25-percent of your monthly income, up to $1,000 (if you are applying for an installment cash advance, then the max is 22.5-percent of your monthly income).
If you default on the loan, your lender is allowed to charge you a $25 NSF fee. Your lender is not allowed to pursue criminal action against you.
Illinois Payday Loan Regulations
Cash advances are sometimes referred to as payday loans. State regulators view these two financial products as one in the same. Or, there is state legislation for short-term, small dollar funding that applies to these loan products.
How Payday Loans Work – When you need money sooner than your paycheck is set to arrive, one option might be short-term, small-dollar lending. This is where you borrow against money you are about to receive, and then pay it back as soon as you as you get paid.
Maximum Amount – Illinois offers a higher maximum amount than many other states. The limit is set at $1,000. Although, state law dictates that you can only borrow up to 25 percent of your monthly income.
Repayment Extensions – Rollovers are not allowed.
Illinois State Economy
A good rule of thumb is to pay off your cash advance within the first loan term. Be aware of anything that might keep you from paying off your loan, and be sure to keep up-to-date with statistics on your local economy. In May 2015, the unemployment rate in Illinois was at 6-percent. That's less than half the all-time high, which was 13.1-percent back in February 1983. The low was 4.1-percent back in February 1999.
Before you apply for a cash advance in your area, be sure you know the latest rules and regulations.
*OpenCashAdvance.com strives to present accurate information on each state's regulations; however, we do not guarantee accuracy of data as presented. Please contact your state's department of finance or visit your state's official website for the most accurate information and inquiries. You can find your state's site here: www.idfpr.com
---
TYPE YOUR ZIP BELOW TO SEE CASH ADVANCE COMPANIES
Illinois Advance Loan - Cities
Recent Blogs
Best Practices
The novel COVID-19 continues to have an impact on communities across the United States, as the number of diagnosed cases in the country surpassing 15,000 at the time of publication.
Best Practices
Buying a house can be simply put, exhilarating and overwhelming. It's exciting to finally have your very own place to call home, but it's also a huge step in your life.