Request a Loan Today*
*By filling out the form above, you will be routed to OpenCashAdvance.com's loan request form.
Cash advances are legal in the state of Washington, but there are a number of strict regulations in place to deter predatory lending practices. The Washington State Department of Financial Institutions (DFI) licenses and regulates the payday loan industry. Only fully licensed lenders can operate in the Evergreen State. Borrowers can verify licenses of payday lenders in Washington online or by calling 1-877-RING-DFI (746-4334).
Washington's Cash Advance Laws
Strict restrictions make it more difficult to get a cash advance in Washington. In fact, due to such strict constraints, the number of payday lenders operating in the state has decreased by 82% since 2006.
Washington state mandates that the maximum loan amount borrowers can take out is $700 or 30% of their gross income, whichever is less. The maximum finance charge that licensed lenders can charge on the first $500 borrowed is 15%. For amounts greater than $500, there is a maximum fee charge of 10%. Further, lenders are not permitted to charge more than 10% if the principal loan amount exceeds $500.
This means that a $100 14-day loan would have a maximum APR of 391.07% and a maximum finance charge of $15.
Washington Payday Loan Regulations
How Payday Loans Work
Those are small-cash, short-term loans that consumers pay back with their next paycheck, in most cases. In the State of Washington, the lender must set the due date of a payday loan on or after the date of a borrower's next paycheck.
Maximum Amount
Loan amounts may not exceed $700 or 30% of a borrower's gross monthly income, whichever amount is lower. Borrowers are not permitted to take out more than eight loans within a 12-month period.
Repayment Extensions
The maximum loan term for a payday loan in Washington is 45 days. Borrowers who are unable to repay their loan amounts by the due date can request an installment loan at no additional fee. For loans $400 and less, the installment plan is at least 90 days and for loans more than $400, the installment plan is at least 180 days. Loan terms can only be extended with an agreement of both the lender and the borrower.
Criminal actions against borrowers are not allowed.
Lenders are not allowed to harass or intimidate borrowers in relation to the collection of a loan. Borrowers who feel that they have been violated or taken advantage of in connection with a payday loan mayfile a complaint with the DFI.
The Truth and Lending Act mandates that all lenders must disclose the costs and terms associated with a payday loan, including APR and finance charges. In the state of Washington, lenders cannot allow a borrower to use a new payday loan to pay off a prior payday loan by the same lender.
How to Apply for a Payday Loan in Washington
Washington residents can apply for a payday loan at a storefront lender, or online. The application process can often take as little as 15 minutes. Eligible applicants who are 18 years or older are usually required to provide the following information and documents:
Proof of identity and address
Recent pay stubs and/or proof of employment
Social security number
Banking information
In order to determine the ability to meet loan terms, lenders will consider an applicant's credit score and history as well as their debt-to-income ratio. Residents with poor credit are still eligible to apply for a short-term loan.
What Other Lending Options Are Available in Washington?
Potential borrowers should be aware that payday loans are not long-term financing options and should assess their ability to afford one before applying. Those seeking alternative options may consider the following:
Local Organizations:
Consumers can take advantage of organizations in Washington state that can help with repayment plans and financial counseling. Residents can search for a local consumer credit counseling servicehere. Additionally, there are a number of federal agencies that offer training programs for those who are unemployed or self-employed and might need to mitigate their monthly income.
Payment Extensions:
Washington residents who are unable to pay their bills can reach out to their utility companies to ask for longer payment plans or extensions.
Military programs and benefits:
Service members and veterans are eligible formilitary assistance programs that offer healthcare, education, and insurance benefits that can help to ease financial strain or burden. Those who qualify may also have access to the Consumer Financial Protection Bureau, which helps military families with financial management.
Washington State Economy
The unemployment rate in the state of Washington, which has historically been higher than that of the U.S., is 4.5%.
The state of Washington moves more than $70 billion worth of goods each year in addition to havinginfrastructure needs that are estimated to be more than $222 billion in expenses. Additionally, the median household income for the state was $70,979 as of 2017, which is $10,643 higher than the country's average.
Eligible Washington residents who are short on cash and need to make ends meet before their next paycheck can apply for a payday loan to see if they apply.
Requesting Title Loans in Washington
Another type of small-dollar, short-term loans that consumers often consider are title loans. Title loans are taken out against a borrower's vehicle, in which a title is used as collateral. Title loans can also be taken out for motorcycles and trucks, and loan amounts typically range from 25 to 50% of the total cost of the vehicle being borrowed against.
Why Consumers Ask for Title Loans
Like payday loans, these loans can be used for a variety of emergency cash needs, such as:
Unexpected medical costs
Unpaid utility or rent bills
Unforeseen home or vehicle repair costs
Emergency child-related expenses
Title Loans Laws in Washington
In the state of Washington, however, title loan lending is heavily restricted due to the $1,000 loan amount cap and the 21% rate cap. Additionally, loans can only be taken out for a maximum of 31 days. Washington residents can refer to the state legislature page on check cashers and sellers to learn more about title lending in their state.
Experts often caution consumers who are interested in title loans to seek alternate options, due to the high-risk nature of such short-term loans. These loans often carry high-interest rates and even steeper rollover fees. For example, most title lenders will charge an average of 25% interest per month, which is about 300% APR, while the average cost of a typical credit card is 16 to 26% APR. Such high fees can cause borrowers to rollover multiple loans and can trap them in an unsustainable cycle of debt.
And because the loans are taken out against a borrower's car, failure to meet loan terms can result in the repossession of the vehicle being used as collateral. In fact, a 2016 report by the Consumer Financial Protection Bureau (CFPB) found that one-in-five auto loan borrowers lose their vehicles to repossession.
Financial experts advise borrowers to only take out short-term loans if they are able to afford them and meet loan terms.
*OpenCashAdvance.com strives to present accurate information on each state's regulations; however, we do not guarantee the accuracy of data as presented. Please contact your state's department of finance or visit your state's official website for the most accurate information and inquiries. You can find your state's site here:https://access.wa.gov
---
TYPE YOUR ZIP BELOW TO SEE CASH ADVANCE COMPANIES
Cash Advance Information by State:
Washington Advance Loan - Cities
Recent Blogs
Best Practices
If you've recently lost your job, you're undoubtedly under a lot of stress. However, there are still options to cover your bills and necessary expenses. Consider these alternatives while you search for a new job.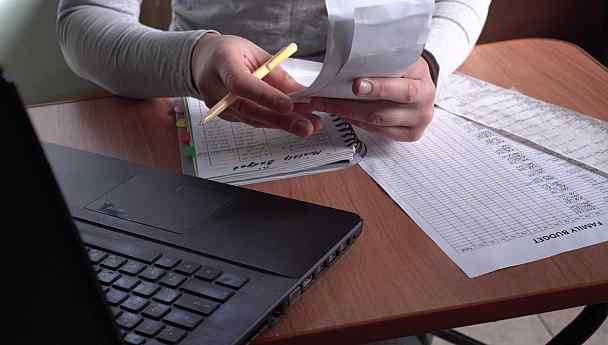 Best Practices
Saving money from your salary can help you reach your financial goals. Here are some ways you can start saving more.
Have a Question? Ask an Expert!
Fill out the form below to reach out to one of our financial professionals.