Cash Advance and Payday Loans in Washington
Request a Loan Today*
*By filling out the form above, you will be routed to OpenCashAdvance.com's loan request form.
Many consumers turn to payday loans and other forms of cash advances to cover their month-to-month expenses in times of financial hardship. Payday loans are attractive to many consumers because they offer relatively short terms, quick lender response rates, and can mitigate a variety of costs. They are best used in cases of emergency.
When used responsibly, payday loans can be a viable solution to short-term financial problems. However, it is essential to understand the unique regulations, requirements, and risks associated with a payday loan. The following guide will review all the need-to-know information about payday loans in Washington before you request a loan. To get started with your loan request right now, head on to our secure loan request form.
Washington Cash Advance Rules and Regulations
Even with numerous regulations, Washington is still a relatively expensive place to obtain a cash advance. Average APR can reach 391%, making Washington's payday loans rather pricey. For loans less than $500, finance charges cannot exceed 15%. For loans greater than $500, finance charges cannot exceed 10%.
There is no minimum loan amount. However, the maximum amount you can borrow is $700 or 30% of your monthly gross income, whichever is higher. There is no minimum loan term, but the maximum is 45 days.
The state of Washington does not allow any rollovers, and only eight payday loans are permitted per year. If you are currently in default on a payday loan, you may not obtain an additional loan. Total payday loans cannot exceed $700.
Collection costs are allowed, but NSF fees cannot exceed $25. Additionally, lenders cannot bring any criminal action against a borrower.
For more information, visit the Washington State Department of Financial Institutions (DFI).
Washington Cash Advance Lenders by City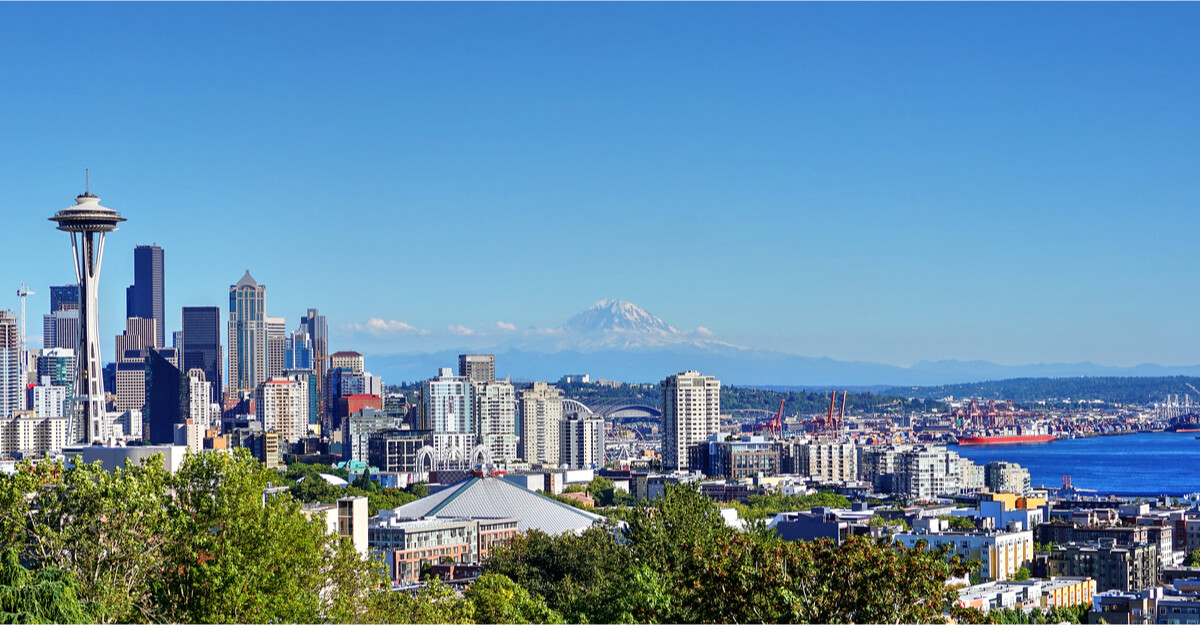 To make your search for a lender in your area easier, we've compiled a list of local cash advance lenders in Washington's top five major cities:
Seattle- Moneytree, OneMain Financial, Acme Finance Co Inc.

Spokane- Moneytree, OneMain Financial, Advance America

Tacoma- Checkmate, United Finance, OneMain Financial

Vancouver- Advance America, Rapid Cash, United Finance

Bellevue- Moneytree, Advance America, OneMain Financial
How to Get a Payday Loan in Washington
There are several ways to get a payday loan in Washington. You can look for storefronts in your area or go online. Although lenders may run a credit check, they also consider other factors that indicate eligibility, such as a steady source of income.
When you reach out to a lender you want to work with, the lender may ask you to complete a request form, usually through an online portal. To save time, fill out our online request form. We'll connect you with a network of potential lenders.
Online lenders typically have a quick response rate. Once the initial application form is filled out and sent in, most companies may approve or deny the loan within minutes. Some may require the borrower to speak with a representative. If approved, the cash is directly deposited to the account in as little as one business day.
Installment Loans in Washington
Installment loans are an alternative option to short-term cash advances. Installments loans offer relatively higher borrowing amounts and longer terms. Additionally, these types of loans are repaid in equal monthly installments. These loans can be great options for borrowers looking for more money or those who want a flexible repayment schedule. However, beware that it is still possible to get caught in a debt trap if you miss a payment, so carefully consider whether you can afford to take out a sizable installment loan before you do so.
Installment Loan Regulations for Washington
Regulations for installment loans are similar to payday loans. For one, loans classified as installment loans allow you to extend your loan term beyond the 45-day limit for payday loans.
If you notify your lender before the repayment due date, the lender may extend an offer for an installment plan. Installment plans must comply with the following guidelines:
For loans $400 or less, the installment plan is at least 90 days

For loans over $400, the installment plan is at least 180 days
Lenders are not allowed to charge you a fee for transitioning a payday loan to an installment loan. However, your lender can charge you a $25 fee if you default on the new installment loan.
Requesting Title Loans in Washington
Consumers who are struggling to make ends meet can also consider requesting an auto title loan. Title loans are short-term, small-dollar loans that are taken out against a borrower's vehicle title. The borrower's vehicle is used as collateral until the loan is paid off. Loan amounts typically range from 25% to 50% of the car's value. The lender may inspect your vehicle to determine how much they can offer you in a loan.
To request a loan from a title loan company, you may need to go through a request process like regular payday loans. After signing a loan agreement, you may have to hand over a hard copy of your car title to the lender. You may receive the car title back once the loan is repaid. Lenders are legally entitled to repossess the vehicle if you do not make the first payment on time.
Like payday loans, title loans can be used for several short-term cash emergencies such as:
Unexpected medical costs

Unpaid utility or rent bills

Unforeseen home or vehicle repair costs

Emergency child-related expenses
Car Title Loan Laws in Washington
Washington's car title loan laws are like those of cash advances and payday loans in the state. The key difference is that title loans may allow you to request more money than you can with a regular payday loan or an installment loan.
Title Loan Requirements
While requirements vary depending on the lender, title loan applicants may often be asked to present the following:
Clear vehicle title

A valid form of identification

Proof of income

Proof of residency

In some cases, lenders may require a valid registration of the vehicle being borrowed against
Final Thoughts
Washington residents searching for small-dollar loans may connect with one of the lenders in our network. Since 2015, we have helped over a million consumers search for financing. To get started, complete the request form on this page to see if you are eligible.
---
TYPE YOUR ZIP BELOW TO SEE CASH ADVANCE COMPANIES
Cash Advance Information by State:
Washington Advance Loan - Cities
Recent Blogs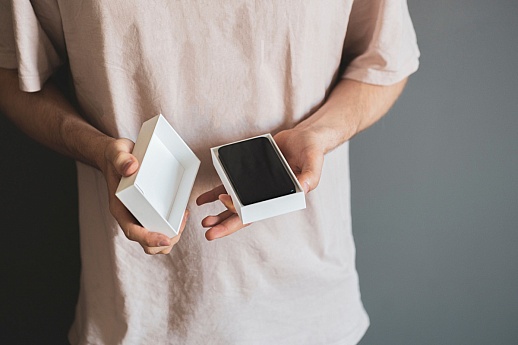 Best Practices
Don't let bad credit stop you from getting a new cell phone. Keep reading to learn how you can upgrade your device despite damaged credit.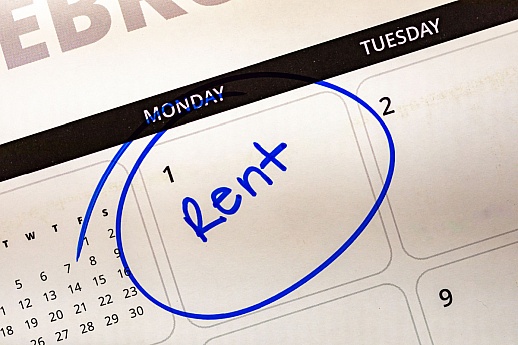 Loan Advice
Best Practices
Many of us have been there – short on funds for rent with the first of the month creeping closer. If you need emergency cash to pay for rent, keep reading to learn how you can make ends meet.
Have a Question? Ask an Expert!
Fill out the form below to reach out to one of our financial professionals.