Request a Loan Today*
*By filling out the form above, you will be routed to OpenCashAdvance.com's loan request form.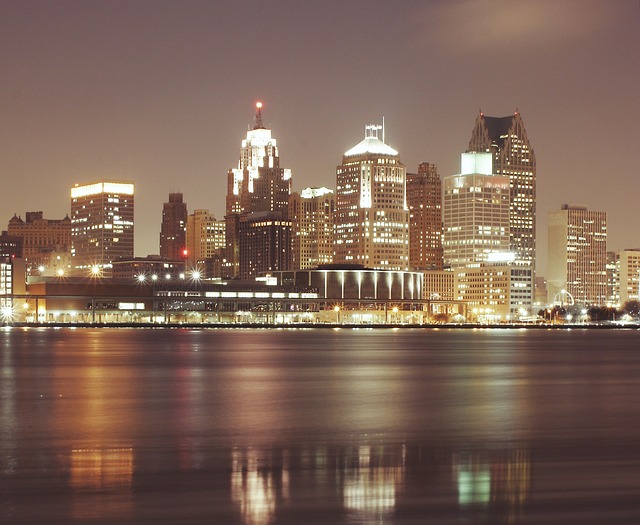 There are nearly 70 cash advance lenders in Detroit, Michigan. Some of them operate 24 hours a day, making it very easy for Detroit locals to get a short-term loan, day or night. That's great if you're in a pinch and need some extra cash. You should know what you're getting yourself into, though. Many people take out a cash advance, struggle with the payments, get wrapped up in interest, and soon find themselves under a mountain of debt. To help protect you against that, Michigan legislators have passed important cash advance regulations. Make sure you know your rights before you apply for a short-term loan. Once you're ready, you can get started with our secure loan request form.
Michigan Cash Advance Rules and Regulations
The maximum loan amount for cash advances in Michigan is $600. The loan term can be a maximum of 31 days. There is no minimum term. The maximum finance charges are 15-percent of the first $100 you borrow; then 14-percent of the second $100, 13-percent of the third $100, 12-percent of the fourth $100, and 11-percent of the fifth $100 – plus a database verification fee. That means for a 14-day, $100 loan, your finance charge would be at most $15, plus the database verification fee.
You can take out more than one cash advance in Michigan, but you can only take out one small payday loan per lender. If you can't pay off your loan by the end of the loan term, you'll only be allowed to extend your loan if your particular lender does not charge a fee for said extension. Where applicable, your lender is allowed to charge you one $25 NSF fee. Your lender is not allowed to pursue criminal action against you.
Michigan Payday Loan Regulations
Everything you have learned so far about cash advances can be applied to payday loans, as these financial products are one in the same in the eyes of state law.
How Payday Loans Work – This funding source offers fast cash for those who may have trouble accessing other forms of credit. The borrower is expected to pay the loan back in full on a specified due date that's usually set within a couple of weeks of the start of the loan.
Maximum Amount – Lenders may offer up to $600.
Repayment Extensions – The state does not prohibit rollovers, but you'll be hard-pressed to find one, as the lender is not allowed to charge you for an extension.
Michigan State Economy
Michigan has had to bounce back from some pretty significant economic hardships. Back in December 1982, the state unemployment rate bottomed out at 16.5-percent, which is the second worst rate of any state ever (only West Virginia had it worse – 18.8-percent in February of 1983). In May 2015, Michigan's unemployment rate was at a respectable 5.5-percent. Still, with the state's not so impressive economic track record, you should be extra careful when considering taking out a loan. Make sure your income is steady and reliable, and plan for how you will pay back the loan. You can't just rely on your state regulations to protect you when taking out a cash advance.
Short-term loans help you make it to your next paycheck by lending you the money you need now. Just make sure you know what you're getting yourself into.
Requesting Title Loans in Michigan
Like many states across the U.S., title lending is prohibited in Michigan due to state restrictions on interest rates. Michigan has a maximum loan amount of $600 and a maximum loan term of 31 days for small-dollar loans. Additionally, there is a 25% interest rate cap, plus a 5% loan processing fee, up to a maximum amount of $250. Residents can reference the 487.2121 et seq. (specifically 487.2153) statue for more information regarding title lending in Michigan.
Why Consumers Ask for Title Loans
Much like payday loans, title loans can be useful in emergency financial situations. However, consumers may also choose to take out a loan for any number of nonemergency reasons, such as:
Medical expenses, including insurance co-pays and money for prescription drugs and over-the-counter medications
Vacation expenses
Home improvements
Personal expenses
Business opportunities
Child-related expenses
Educational costs
Title loans can be appealing to consumers who may have no extra cash to fall back on in financial emergencies. In fact, most American's do not have adequate savings accounts. A 2019 GoBankingRate survey found that 58% of respondents had less than $1,000 saved up.
For residents in states where title lending is prohibited, or for those who want alternative options to small-dollar cash loans, financial experts suggest creating a budget. While about one-third of Americans don't maintain a budget, keeping track of monthly and regular expenses can help those struggling better manage their money.
Financial Relief Options for Borrowers:
Consumers can consider the following financial relief options:
Ask employers for a paycheck advance to cover bills that may be due before paychecks
Seek assistance from nonprofits or other local financial institutions
Look into government assistance programs that may be able to offer relief
Borrow money from trusted friends or family
Opt for a personal loan or a more conventional loan from a bank or credit union
*OpenCashAdvance.com strives to present accurate information on each state's regulations; however, we do not guarantee accuracy of data as presented. Please contact your state's department of finance or visit your state's official website for the most accurate information and inquiries. You can find your state's site here: www.michigan.gov/difs
---
TYPE YOUR ZIP BELOW TO SEE CASH ADVANCE COMPANIES
Cash Advance Information by State:
Michigan Advance Loan - Cities
Recent Blogs
Best Practices
If you've recently lost your job, you're undoubtedly under a lot of stress. However, there are still options to cover your bills and necessary expenses. Consider these alternatives while you search for a new job.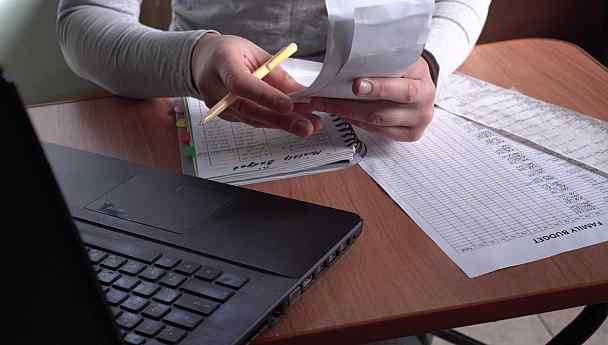 Best Practices
Saving money from your salary can help you reach your financial goals. Here are some ways you can start saving more.
Have a Question? Ask an Expert!
Fill out the form below to reach out to one of our financial professionals.