Cash Advance and Payday Loans in New York
We do not offer our loan request services to residents in New York. However, we keep a constant eye on pending legislation, and if the regulatory landscape should change, we may reconsider this decision.
Payday Loan Options in New York
We discuss the reasons why it's hard to find short-term funding in the Empire State, and we look at other options for emergency cash.
New York does not offer the type of short-term loans we try to connect people with. The state's banking laws prohibit cash advance loans and any type of loan with an APR over 25 percent. Many short-term loan lenders find it impossible to profitably lend with an APR that low.
Why is 25% APR Impossible for Short-Term Loan Lenders?
Since APR is supposed to include all finance charges, in New York a lender may only be able to charge upwards of 25 percent total on a loan expected to be paid in full at the end of a single loan term.
If the lender were to offer ten loans at $100 each, those charges may amount to around $250 in fees. That might sound like a lot, but at least one of those borrowers will probably default on the loan. That means the lender loses those potential loan fees, and they are also on the hook for the original loan amount. So, in this case the lender is only making $125 off those 10 loans. Chances are the lender spent more than that on marketing to get the 10 customers to the store.
When you factor in the other costs of running a store (lease, lights, employees, etc.) it becomes clear that a short-term loan lender cannot survive charging 25 percent APR.
What Are My Options for Emergency Funding in New York?
If you need cash fast, you might consider one of the following payday loan alternatives:
Use your credit card – Don't think you'll qualify for one? There are credit card options out there for people with bad credit. Just be careful about high interest rates and additional fees.
Take out an installment loan – Funding with longer loan terms tend to have lower APRs. This type of loan is available in New York.
Seek out government assistance – The "One Shot" emergency assistance grant is a source of government financial aid available to certain New York City households. This funding can be used toward rent, utility bills, moving expenses, and health and safety personal items.
Your local community might have other resources available as well. If you live in the New York City area, you can contact your local HRA job center for more information about cash assistance programs.
New York State Economy
New York City is home to Wall Street, the financial capital of the world. Wall Street is an actual street in lower Manhattan. The New York Stock Exchange (NYSE) is located on Wall Street. It originally opened during the late 1700s, making it the oldest stock exchange in the U.S. Over one billion shares are traded daily on the NYSE.
Other major pieces of New York's economy include mining, exports, and agriculture. Salt Brine is produced in New York. In 2005, the state produced over one and a half billion gallons of Salt Brine, which was valued at $100 million.
Tourism is also a major part of the New York economy. Manhattan receives over 60 million tourists each year, as visitors from around the world flock to visit sites like the Statue of Liberty, Empire State Building, Brooklyn Bridge, Staten Island Ferry, Central Park, Rockefeller Center, and other famous locations.
Why Do People Use Installment Loans in New York?
The reasons people seek out funding in New York are very similar to the rest of the country.
Credit card debt – In New York, the average credit card holder's debt is nearly $4,000.
Medical costs – The average monthly health insurance bill in New York is over $400 per person.
Car repairs – Your average New Yorker who needs to pay to have a car repaired will be billed over $3,000.
Rather than pay the high interest associated with credit cards and short-term loans, some choose to consolidate their debts into one long-term loan with a lower monthly payment.
Scams to Watch Out For
Not all lenders are reputable. Here are some warning signs to look out for while on the hunt for funding:
Anyone who asks you for upfront fees to process your loan is breaking the law. It is illegal in New York to charge an advance fee for a loan.
Be wary of lenders who offer you a loan by phone or email when you have not contacted them first.
Never work with a loan provider that is unwilling to present you with clear fees and terms for your funding.
One way to narrow down your lending options to try to find the trustable lenders is to only work with the ones associated with respected lending organizations. Look for trust seals on the lender's website. Make sure the seals are clickable and that the lender is actually associated with the organization.
We're sorry that we are unable to help you find a cash advance in New York. We hope some of this information can help you as you seek out a loan from other sources. If you have any other questions, please feel free to reach out to us.
Requesting Title Loans in New York
Title loans or auto title loans are taken out against a borrower's vehicle. This means that borrowers allow lenders to place a charge on a title to ensure the secure payment of the debt owed, as well as temporarily yield the title of the vehicle being borrowed against.
The state of New York has one of the most restrictive cash-advance and payday lending laws. These strict laws apply to title loans in the state as well, due to a high-interest rate cap.
Title Loans Laws in New York
New York residents should be aware of the rules and regulations associated with auto title lending in their state, in order to avoid predatory or illegal lending practices. Borrowers who find themselves in such situations can file a complaint with the CFPB at www.consumerfinance.gov or by calling (855) 411-2372.
New York is among 34 states that have placed limitations on such short-term lending. These forms of short-term loans are often prohibited due to extremely high APRs that can cause borrowers to fall into cycles of debt.
If a loan term is not met and payments are not made on time, borrowers may have to renew, extend, or take out additional loans to cover previous debts. For example, most title lenders will charge an average of 25% interest per month, which is about 300% APR, while the average cost of a typical credit card is 16 to 26% APR. Such high fees can cause borrowers to rollover multiple loans and can trap them in an unsustainable debt cycle.
And when it comes to title loans, this is often the case. Most borrowers are unable to afford repayment and the vehicles borrowed against end up repossessed. A 2015 PEW study showed that one out of nine auto title borrowers are unable to make their payments and have their vehicles repossessed.
Cash Advance Information by State:
Recent Blogs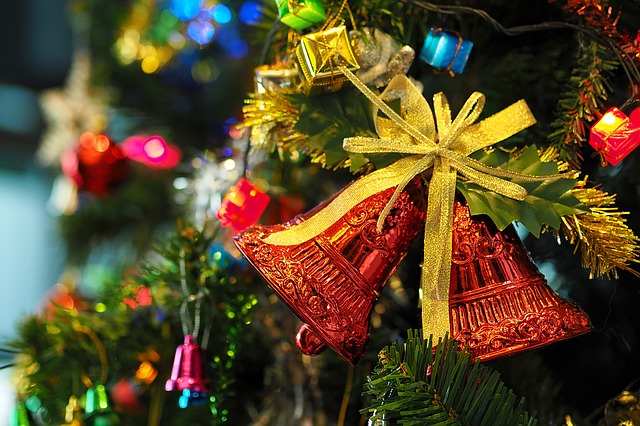 Loan Advice
While the winter holidays are the best time of year, they are also the time of year when the most is spent. A Christmas loan can make this time of year extra special, giving you extra funds to spend on holiday cheer.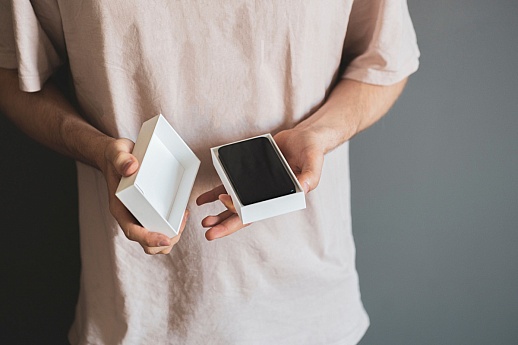 Best Practices
Don't let bad credit stop you from getting a new cell phone. Keep reading to learn how you can upgrade your device despite damaged credit.
Have a Question? Ask an Expert!
Fill out the form below to reach out to one of our financial professionals.