Request a Loan Today*
*By filling out the form above, you will be routed to OpenCashAdvance.com's loan request form.
Connecticut is one of the 16 states that have strict limitations and prohibitions on high-cost payday lending. While the state's laws don't directly restrict payday loans, there is a 12% APR cap on small loans that limit the number of lenders operating in the state.
CGS §§ 36a-563, -565, and -581, Conn. Agencies Reg. § 36a-585-1 are two laws that regulate payday lending and require that all lenders are licensed with the Banking Department of Connecticut before they can operate in the state. The licensing process also requires that lenders provide all necessary information regarding their business, pay a $250 application fee, and have at least $10,000 for each branch they plan to open. Borrowers should only operate with licensed lenders and should be up to date on Connecticut's cash advance laws.
Connecticut's Cash Advance Laws
Connecticut has a 12% usury cap on short-term loans, with a maximum loan amount of $15,000.
Short-term loan interest rates differ in the state depending on the type of loan that is being taken out. For open-end loans, the interest rate is offered at 19.8%. For closed-end loans, there is a 30.03% APR or $17 per $100 up to $600 and a $11 per $100 up to $1,800. Add-on interest is also considered.
Connecticut's Payday Loan Regulations
Connecticut residents can opt for online installment loans. Installment loans can often be less costly than payday loans. In fact, reports show that borrowing a $500 loan for a few months from an installment or consumer loan company is three to four times cheaper than using payday credit.
How Installment Loans Work
Unlike payday loans, installment loans are personal loans that customers can pay back over a fixed varies. While installment loans might make sense to borrowers who have lower credit scores, prices for these loans tend to be higher than those charged at banks or credit unions. Loan amounts vary but they can range from about $100 to more than $10,000 and are repayable with four to 50 months installments.
Maximum Amount
The maximum loan amount for a personal loan in Connecticut is $15,000.
There is no specified general maximum loan term in Connecticut. Loan terms differ depending on the amount taken out but typically range from one week to 31 days. For cash advances $1,000 or less, the loan term must not exceed 24 months and 15 days. If the loan amount is between $1,000 and $1,800, then there is a maximum loan term of 36 months and 15 days. For loans that are over $1,800, the term must not exceed 72 months and 15 days.
In the state of Connecticut, installment loan lenders are required to disclose the conditions of their businesses annually. Loan splitting is also prohibited in the state. Potential borrowers should be aware of all installment loan laws before applying for one.
How to Apply for an Installment Loan in Connecticut
Connecticut residents who are 18 years or older might be able to apply for an installment loan online. Lenders will require the following information from applicants:
Proof of identity and address
Recent pay stubs and proof of employment
Social security number
Banking information
The application process varies from lender to lender but can take between 15 to 60 minutes. Lenders may consider applicants' credit score, credit history, and debt-to-income ratio to determine their ability to repay a loan.
Applicants who have alternative forms of income, including but not limited to self-employment, government benefits, alimony, child support, royalties for intellectual property, trust fund payments, or income from investments, are also eligible to apply and may need to provide similar requirements to those highlighted above.
What Other Lending Options are Available in Connecticut?
Connecticut residents who are seeking alternative options to payday loans can consider the following:
401(k) Loan
Consumers can consider taking out a 401(k) loan, which enables workers to borrow from their retirement funds. The IRS places a 50% limit on the amount one can take out of their total funds.
Payment Plans
Residents who are unable to pay their monthly utility bills can ask their utility suppliers for payment extensions and plans.
Cutting Discretionary Spending
The majority of Americans don't have up to $1,000 saved in their bank accounts. Financial experts advise that consumers cut down unnecessary expenses in order to save up for unexpected monetary needs. Connecticut residents can take advantage of the area's free entertainment options such as visiting the Elizabeth Park Rose Gardens in Hartford or stopping by at the J. Robert Donnelly Husky Heritage Sports Museum.
Connecticut State Economy
Connecticut has a median household income of $74,168 and a poverty rate of 10.1%. At 3.6%, its unemployment rate is slightly higher than that of the U.S., which is 3.5%.
Connecticut's manufacturing industry is highly diversified and is well known for its corporate industries of transportation and insurance. Reports from the U.S. Department of Commerce show that the state's economic growth picked up in the first sector of 2019, largely due in part to increased sales in the manufacturing sector.
Residents who are struggling financially can consider applying for a cash advance in Connecticut and see if they are approved.
Requesting Title Loans in Connecticut
When qualifying for a payday loan is difficult or impossible, borrowers turn to title loans. Title loans are loans that require an asset to be used as collateral. Residents in Connecticut who are seeking an alternative loan service may turn to title loans to pay off their debts and urgent bills they may have.
Title loans are popular among borrowers because their credit score may not weigh as heavily in the application process, and loans can be approved for amounts as low as $1,000. Car title loans are the most common forms of title loans. Borrowers use their cars as collateral in order to qualify for a loan. Some lenders may offer car title loans if the borrower has equity in the vehicle. These types of loans last between 15 to 30 days and have an annual percentage rate (APR) over 100%, which is higher than most forms of credit.
Title Loans Laws in Connecticut
Auto title loans in Connecticut are not permitted by the state. This is due to the high-interest rate often imposed upon auto title loans. Instead of taking out an auto title loan, you may want to consider other options that are more beneficial in the long run. Government agencies and nonprofit organizations may be able to help with utility payments and groceries until you are back on your feet again. Extending your payments might also be an option if your bill provider is willing to compromise with you. Lastly, if it is difficult to keep up with your bills, consider a side job to support yourself until you are financially stable.
It is important to study loan contracts and agreements closely before committing to them. Borrowers often wind up in a never-ending cycle of debt due to high-interest rate loans.
*OpenCashAdvance.com strives to present accurate information on each state's regulations; however, we do not guarantee the accuracy of data as presented. Please contact your state's department of finance or visit your state's official website for the most accurate information and inquiries. You can find your state's site here: https://portal.ct.gov/
---
TYPE YOUR ZIP BELOW TO SEE CASH ADVANCE COMPANIES
Cash Advance Information by State:
Connecticut Advance Loan - Cities
Recent Blogs
Best Practices
If you've recently lost your job, you're undoubtedly under a lot of stress. However, there are still options to cover your bills and necessary expenses. Consider these alternatives while you search for a new job.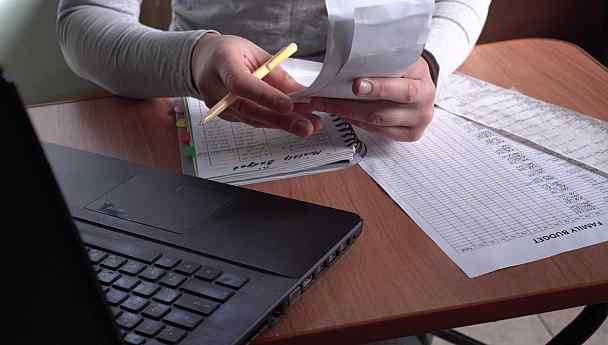 Best Practices
Saving money from your salary can help you reach your financial goals. Here are some ways you can start saving more.
Have a Question? Ask an Expert!
Fill out the form below to reach out to one of our financial professionals.