Cash Advance and Payday Loans in Pennsylvania
Request a Loan Today*
*By filling out the form above, you will be routed to OpenCashAdvance.com's loan request form.
Cash advances are short-term, high-interest loans typically sought after by consumers who need funding to cover an emergency expense.
Loans from direct payday lenders are typically marketed to consumers who have a low or nonexistent credit score, as they are relatively accessible and easy to request. While they are not practical for regular use, they can be useful in times of emergency when a consumer has limited options.
Because payday loans are short-term, they can be relatively pricey. The state of Pennsylvania has cracked down on payday lenders and made payday loans illegal altogether. Therefore, Pennsylvania residents cannot obtain one of these loans.
Pennsylvania Cash Advance and Payday Loan Rules and Regulations
Payday loans are illegal in Pennsylvania. The state banned payday lending in 1998 when a 6% APR cap was instituted. While there have been efforts to amend the law to the industry's benefit, it has been to no avail.
Pennsylvania Cash Advance Lenders by City
Although payday loans are illegal in Pennsylvania, installment loans from licensed lenders are not. Installment lenders in Pennsylvania may work with a larger range of applicants than ordinary lenders. There are not many storefront lenders in Pennsylvania due to the state's harsh restrictions; however, you can find a wider selection of lenders online. However, be sure the lender you are working with is licensed to operate in Pennsylvania. Below are a few options for direct lenders in Pennsylvania:
OneMain Financial is a national lender operating in states throughout the U.S., with headquarters in Indiana. They have 18 locations spread throughout 15 cities. OneMain Financial offers the convenience of an online request form with the added security of a physical location. It's always a good idea to go into a branch and meet one-on-one with a lender if you have any questions about the process. OneMain Financial offers fixed rates and terms for loans and no prepayment fees. You can complete a request online, in person, or over the phone.
Mariner Finance is a prominent loan provider with 20 locations throughout Pennsylvania. You can complete a request online for personal loans to cover auto payments, debt consolidation, home loans, or unexpected expenses.
Please note that the list of lenders mentioned above is only intended for informational and research reasons. We do not claim any affiliation with any of the preceding lenders. You may also find more city links at the bottom of this article for further information about local lenders.
Installment Loans in Pennsylvania
Installment loans are the only legal form of a cash advance you can receive in Pennsylvania.
Installment loans differ from payday loans in the amount and repayment terms.
Although installment loans are still short-term loans, their repayment term is often much longer than the typical payday loan term. Whereas payday loans are repaid in two weeks with one large payment, installment loans are paid over several months in a series of small monthly payments. This gives the borrower the chance to repay the loan at a much more relaxed speed. It also enables consumers to comfortably borrow money because they have more time to repay it. Additionally, installment loans may be available to consumers with poorer credit histories, making them an accessible loan product for consumers looking to borrow large sums of money.
Installment Loan Regulations for Pennsylvania
Installment loans are available from $1,000 to $5,000 in Pennsylvania. To request an installment loan, you must be 18 years old and have:
A valid government-issued photo ID

Proof of residence

A bank account
Requesting Title Loans in Pennsylvania
Title loans are another type of popular loan that require collateral. Customers can present their automobile, motorcycle, or truck as collateral. However, the hard copy of the title may be in the lender's possession for the duration of the loan. If the borrower cannot repay the loan on time, the lender can seize the asset.
Car Title Loan Laws in Pennsylvania
Title loans are illegal in Pennsylvania. Title loans are high-cost installment loans that require the borrower to use their vehicle title as collateral. Under Pennsylvania usury laws, title loans are effectively prohibited because title lenders generally charge interest rates far above the Commonwealth's 6% to 24 % annual interest limit.
Final Thoughts
Although payday loans are not legal in Pennsylvania, residents can still opt for installment loans when faced with unexpected expenses. Since 2015, we have helped connect over a million consumers to lenders offering funding. You may be eligible too. To find out, begin by completing the loan request form on this page.
---
TYPE YOUR ZIP BELOW TO SEE CASH ADVANCE COMPANIES
Cash Advance Information by State:
Pennsylvania Advance Loan - Cities
Recent Blogs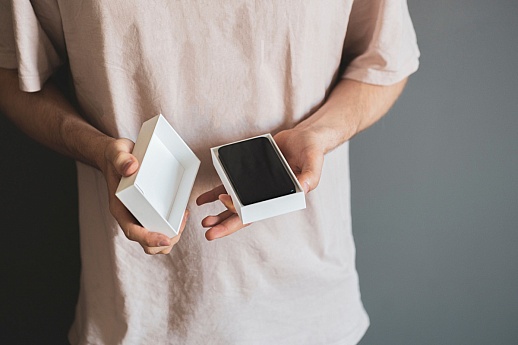 Best Practices
Don't let bad credit stop you from getting a new cell phone. Keep reading to learn how you can upgrade your device despite damaged credit.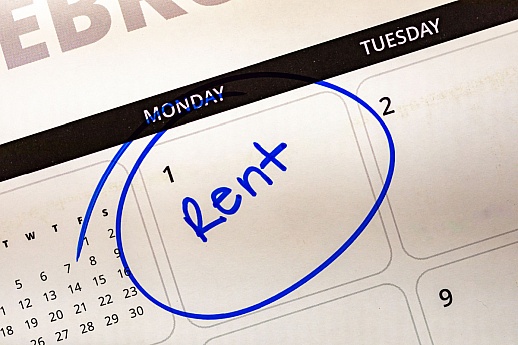 Loan Advice
Best Practices
Many of us have been there – short on funds for rent with the first of the month creeping closer. If you need emergency cash to pay for rent, keep reading to learn how you can make ends meet.
Have a Question? Ask an Expert!
Fill out the form below to reach out to one of our financial professionals.