Cash Advance Pennsylvania
Request a Loan Today*
*By filling out the form above, you will be routed to OpenCashAdvance.com's loan request form.
The state of Pennsylvania prohibits payday loans, according to theCheck Cashing Licensing Act of 1998, 505(a). The state has upheld the law since 1998, despite many attempts to reverse it.
"Section 505.Restrictions on business of licensee.
(a)Advancement of moneys.–No licensee shall at any time cash or advance any money on a postdated check. No check-casher licensee shall engage in the business of transmitting money or receiving money for transmission, unless licensed under the act of September 2, 1965 (P.L.490, No.249), referred to as the Money Transmission Business Licensing Law."
Pennsylvania's Loan Interest and Protection Law do not allow lenders without the CDCA license to charge greater than a 6% APR on a loan less than $50,000. In 2008, the Pennsylvania Supreme Court created a rule that all lenders willing to give loans to Pennsylvania borrowers - in state and out of state - must follow the state laws. Online lenders must be licensed by the CDCA by February 1, 2009, or they can no longer continue their business.
Short-term loans are helpful when you are in need of immediate cash and cannot find it elsewhere. Receiving a loan from a bank or other financial institution can be difficult, especially if you do not have strong credit. With short-term loans, you may be able to obtain the money within a couple of days. The application process is not extensive and requires only a few personal details on your behalf. If you are approved for the loan, you will simply need to provide the loan company with your bank account information so they can electronically transfer the money to you.
Pennsylvania Cash Advance Laws
Any lending businesses offering short-term cash advances or other loans are prohibited from charging more than 6% APR. More information about payday loan laws and regulations in Pennsylvania can be found on the official website of thePennsylvania Department of Banking.
Pennsylvania Short-Term Loan Regulations
Many short-term loan businesses have stopped working due to Pennsylvania law. Lenders believe the low-interest rates do not benefit them, so they have refused to issue loans altogether. Those who choose to offer loans must still follow the state's regulations.
In 1998, Pennsylvania made it illegal for lenders to offer short-term loans. In 2018, there was an attempt to pass a bill that would allow payday lenders to get a Pennsylvania credit-repair organization license and identify as "loan brokers". The bill would not charge interest on the this type of loan. Luckily, it was rejected by the Committee.
What Are Other Lending Options Available in Pennsylvania?
While short-duration funding is prohibited in Pennsylvania, there are other options available to you, such as installment loans. Before taking out a short-term loan, it is best to do some research and look over the pros and cons to have a full understanding of the possible repercussions. You may consider turning to local resources such as government agencies and nonprofits who are willing to help with expenses until you are financially stable. Payment extensions might also help if you are behind on payments. Talk to your bill providers about a longer payment plan if you are afraid you cannot make your payments on time. If this is not an option, consider taking on a side job temporarily to pay off your debt.
There are programs funded by the state of Pennsylvania to help you provide for your family in times of financial hardship. The Pennsylvania Department of Human Services website includes further information about these programs.
Supplemental Nutrition Assistance Program (SNAP)
Low-Income Home Energy Assistance Program (LIHEAP)
Temporary Assistance to Needy Families (TANF)
Cash Assistance
Medical Assistance (MA) / Medicaid
There are several payday loan alternatives available to you outside of public assistance, including:
Credit counseling - Talking to a credit counselor can help alleviate some of the stress of your financial burden and provide ways to cover your costs in a quick and efficient manner.
Negotiating with creditors - If you cannot afford your payments, you may want to speak with your creditors about a lower monthly payment. They may be willing to work with you and make the adjustments, as they want to get paid at the end of the day.
Taking out a debt consolidation loan - Consolidating debt may be a smart way to lower the interest rate on your debt. Instead of making multiple payments, you will combine your loans and make one payment, usually with a lower interest rate. In order to qualify for a debt consolidation loan, you will need to have a strong credit score.
Pennsylvania State Economy
Pennsylvania has the 6th largest economy in the U.S. and has a gross state product of $815 billion, according toForbes. It ranks #27 for the Best States for Business, and #12 for Quality of Life on Forbes. It is home to some of the most prestigious colleges, such as the University of Pennsylvania, Swarthmore, and Haverford. However, the state is experiencing a stagnant population and ranks poorly in economic health.
Some of the state's top agricultural products include dairy products, greenhouse and nursery products, poultry, and cattle. The largest industries of Pennsylvania include:
Industrial machinery and equipment
Fabricated metal products
Produce
Chemicals and allied products
Printing and publishing
Requesting Title Loans in Pennsylvania
More than 1.5 million Pennsylvania residents have remained in poverty over the past few years, according to the Community Action Association of Pennsylvania. Additionally, about 41% of households that earned $35,000 spent more than half of their income on just rent. Such conditions in the state can make it difficult for residents to make ends meet or to finance unexpected cash needs
Why Consumers Ask for Title Loans
Like payday loans, auto title loans are short-term, small-dollar loans that can help to mitigate such monetary hardships. These car loans are taken out against a borrower's car, meaning that the vehicle's title is used as collateral. Title loans can be used for the following:
Unexpected medical costs
Unpaid utility or rent bills
Unforeseen home or vehicle repair costs
Emergency child-related expenses
Title Loans Laws in Pennsylvania
While these loans can provide financial relief for consumers, they are often prohibited across certain states in the U.S. due to short-term loan rate caps. In the state of Pennsylvania, such title lending is, in fact, prohibited.
Like with cash advances or other short-term loans, APRs can be in the triple digits, which violates states' lending caps. In fact, borrowers can be required to pay as much as a 300% APR on a 30-day loan, all in one lump sum. And because title loans are taken out against vehicles, borrowers also risk the possibility of repossession if they do not repay their loans on time.
Residents should refer to the Pennsylvania Loan Interest and Protection Law, as mentioned prior, to find out more information regarding title loans in Pennsylvania.
Only the following 16 states actually permit title lending at triple-digit APRs: Alabama, Arizona, Delaware, Georgia, Idaho, Illinois, Mississippi, Missouri, Nevada, New Hampshire, New Mexico, Tennessee, Texas, Utah, Virginia, and Wisconsin. Other states have banned title lending at such high rates or have placed prohibitions in place that limit loan amounts that can be taken out.
*OpenCashAdvance.com aims to present accurate information on each state's rules and regulations regarding payday loans. However, we cannot certify the accuracy of the data as presented. Please contact your state's department of finance or visit your state's official website for the most accurate information and inquiries. You can find your state's site here: www.pennsylvania.gov
---
TYPE YOUR ZIP BELOW TO SEE CASH ADVANCE COMPANIES
Cash Advance Information by State:
Pennsylvania Advance Loan - Cities
Recent Blogs
Best Practices
The IRA has special rules and regulations when it comes to rolling over accounts. To ensure you make a smooth transition, the following guide will help you know what to expect.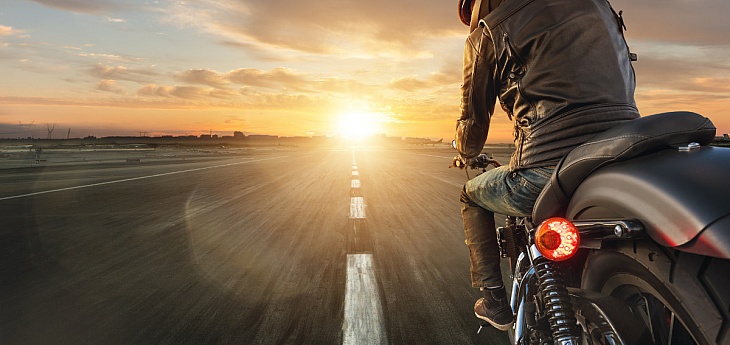 Loan Advice
Bad credit can be a debilitating part of the lives of many adults. Individuals are constantly worried about their interest payments and if they can meet all of their obligations.
Have a Question? Ask an Expert!
Fill out the form below to reach out to one of our financial professionals.