Request a Loan Today*
*By filling out the form above, you will be routed to OpenCashAdvance.com's loan request form.
Cash Advance loans are permitted in the State of Maine, but they are heavily regulated. The Lobster state only allows fully licensed lenders to grant loans, meaning that very few lenders can do so. In fact, according to the Bureau of Consumer Credit Protection, there are only 15 licensed lenders in the state. Before you consider applying for a cash advance loan in Maine, make sure to read and understand its regulations regarding short-term loans.
Maine's Cash Advance Laws
Getting a cash advance loan in Maine proves more difficult than in other states due to tight restrictions that lending companies have to comply with. The state bans cashiers from advancing money on a postdated check and thus requires lenders to have a supervised lender license before they can grant check advances.
For supervised lenders that are exempt from the ban, while there is no limit to the length of loan terms, there is a small loan rate cap or maximum loan amount of $2000, with a maximum finance charge of 30%. This means that cash advance loan lenders cannot charge more than 30% interest on a loan that is less than $2000.
For smaller loan amounts, the maximum finance charge is $5 for any loan up to $75; $15 for loans that are between $75.01 and $249.99; and $25 for loans greater than $250.
Maine Payday Loan Regulations
Payday loans in Maine are regulated by the same restrictive laws that apply to cash advances in that only supervised lenders are allowed to lend out payday loans. Borrowers are eligible to apply if they meet certain requirements regardless of credit score or history.
How Payday Loans Work - This type of funding provides borrowers with a quick way to get cash now and allows them to pay it back at a later date, outside of the traditional processes attached to a bank or credit union loan.
Maximum Amount - The recommended limit on the amount borrowers can be offered is $2000.
Repayment Extensions - There is no maximum term for a payday loan in Maine and there are no requirements for extended repayment plans.
Criminal actions against borrowers are not allowed.
What Other Lending Options are Available in Maine?
Due to the stringent rules that come with payday loans in Maine, an online installment loans can be a better option for borrowers. In Maine, installment loans limit interest rates to 18% on loans above $4,000. For smaller amounts, loans have a 30% interest rate per year on the first $2000, and then 24% on the next $2000.
Installment loans can prove to be more beneficial to borrowers because they can repay what they owe with regular monthly payments, over a longer period of time.
Credit History

Unlike traditional bank lending practices, online installment lenders do not use a low credit score or a record of poor credit as a reason to disqualify a borrower. While lenders may run a routine credit check that assesses a borrower's credit history, most successful transactions do not depend on a good credit score.

Repayment History

Performance regarding the repayment of previous loans makes more of a difference to lenders than a missed or late payment to a credit card company. Lenders tend to look for serious offenses that show defaults on previous loans that can affect borrowers' chances of getting approved.
Maine State Economy
The state of Maine has an unemployment rate of 2.9% as of September of 2019, according to the Bureau of Labor Statistics. The unemployment rate peaked in June 2009 at 8.3% and is now 5.4 percentage points lower.
In 2017, the average household income in Maine was $56,277, which falls below the U.S.'s national average of $60,336. Maine's short-term loan offers can aide borrowers in cases of financial emergencies.
Requesting Title Loans in Maine
Consumers who are struggling financially can opt for auto title loans, which are small-dollar loans taken out against a vehicle's title.
Consumers can apply for a title loan at a storefront lender or online. Applicants are typically required to present the following information:
A state-issued ID or driver's license
Title of the vehicle to be borrowed against
Proof of income or bank statements
Proof of residence
Applicants should note that in some cases, lenders might also require a car inspection and proof of car insurance.
Title Loans Laws in Maine
Title loan laws are determined on a state to state basis and in Maine, such lending is prohibited, meaning title lenders are not permitted to operate.
Much like payday lending, title lending is heavily restricted across the U.S. due to the high fees and risks associated with such loans. Average loan amounts taken out are often 25 to 50% of the total value of the car being borrowed against, and because a borrower's vehicle title is used as collateral, consumers run the risk of repossession as well.
Important Facts
Due to the cost of title loans, many consumers are unable to meet their loan terms and get trapped in cycles of financial debt and monetary instability. The Consumer Financial Protection Bureau (CFPB) reported in 2016 that one in five title loan borrowers had their vehicles seized for failing to repay their loans and that more than half of borrowers become burdened by their debts, long-term.
Another PEW study reported that only 12% of car title borrowers actually meet their average 30-day loan terms, while most default and rollover loans. Plus, 40% of borrowers roll their loans over more than seven times before paying off their original debts.
Experts advise residents to consider alternate financial relief options before opting for a small-dollar loan. Consumers can borrow money from a trusted friend or relative, look into local assistance programs, or speak to a financial advisor regarding the best course of action.
*OpenCashAdvance.com strives to present accurate information on each state's regulations; however, we do not guarantee the accuracy of data as presented. Please contact your state's department of finance or visit your state's official website for the most accurate information and inquiries. You can find your state's site here: www.maine.gov
---
TYPE YOUR ZIP BELOW TO SEE CASH ADVANCE COMPANIES
Cash Advance Information by State:
Maine Advance Loan - Cities
Recent Blogs
Best Practices
If you've recently lost your job, you're undoubtedly under a lot of stress. However, there are still options to cover your bills and necessary expenses. Consider these alternatives while you search for a new job.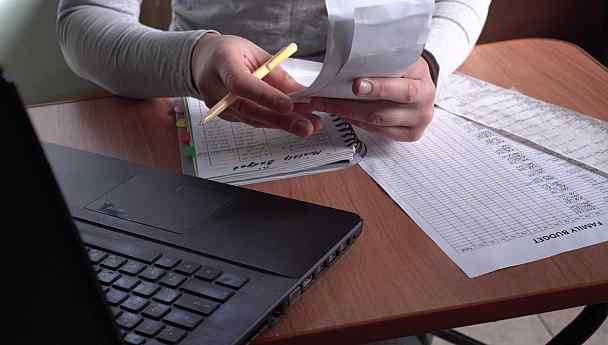 Best Practices
Saving money from your salary can help you reach your financial goals. Here are some ways you can start saving more.
Have a Question? Ask an Expert!
Fill out the form below to reach out to one of our financial professionals.