Cash Advance and Payday Loans in Maine
Request a Loan Today*
*By filling out the form above, you will be routed to OpenCashAdvance.com's loan request form.
Cash advance and payday loans allow Maine's residents to borrow quick cash and pay it back later, outside of the traditional processes attached to a bank or credit union. However, in Maine, cash Advance and payday loans are heavily regulated by the Bureau of Consumer Credit Protection. According to the Bureau of Consumer Credit Protection, there are only 15 licensed lenders because the Lobster state only allows fully licensed lenders to grant loans.
Maine Cash Advance and Payday Loan Rules and Regulations
Getting a cash advance loan in Maine is considered more difficult than in other states due to tight restrictions that lending companies must comply with. For example, the state bans cashiers from advancing money on a postdated check and thus requires lenders to have a supervised lender license before they can grant check advances.
The maximum payday loan amount in Maine is $2,000, whereas the minimum amount isn't specified. Also, there is no limit to the length of loan terms; hence there are no requirements for extended repayment plans. APR is capped at 30% for loans less than $2,000. Additionally, finances charges for loans are broken down as such:
Maximum $5 charge for loans up to $75

Maximum $15 charge for loans between $75 and $200

Maximum $25 charge for loans over $250
Criminal actions against borrowers are not allowed.
Maine Cash Advance Lenders by City
In Maine, there are only a few licensed lenders. The most well-known licensed cash advance lending company in Maine is RepubliCash, LLC.
RepubliCash operates in Biddeford, Lewiston, Auburn Windham, Sanford, Portland, and South Portland. Besides issuing loans, RepubliCash offers other financial services such as check cashing, money transfers, tax services, and more.
How to Get a Payday Loan in Maine
Maine's residents can request payday loans online through the lender's official website or by visiting a brick-and-mortar store. Whether the borrower decides to complete a request online or in person, the application process may be relatively quick.
To be eligible for a loan in Maine, borrowers must be at least 18 years of age and present the following documents:
Government-issued ID

Proof of residence

Proof of income

Active bank statement

Personal checking account
Some lenders may require additional documents like the borrower's phone number and Social Security number.
Installment Loans in Maine
Installment loans can be more beneficial to borrowers who want to borrow more than $2,000. Installment loans can be repaid over an extended period, with equal monthly payments.
To request an installment loan, Mainers must be at least 18 years of age and present the same documents required for a cash advance and payday loan.
Installment Loan Regulations for Maine
Mainers can request installment loans up to $4,000. However, due to stringent rules accompanying payday loans, installment loans may be a better option.
In Maine, installment loans limit interest rates to 18% on loans above $4,000. For smaller amounts, loans have a 30% interest rate per year on the first $2000 and 24% on the next $2,000.
Requesting Title Loans in Maine
Consumers struggling financially can opt for auto title loans, which are small-dollar loans taken out against a vehicle's title.
Like payday lending, title lending is heavily restricted across the United States due to the high fees and risks associated with such loans. Average loan amounts are often 25% to 50% of the car's total value being borrowed against. Since a borrower's vehicle title is used as collateral, consumers risk losing their vehicle if they default on their loan. The lender can legally gain possession of the car and sell it to make up for the outstanding amount of the loan.
Car Title Loan Laws in Maine
Title loan laws are determined on a state-by-state basis, and Maine law prohibits such lending.
Due to the cost of title loans, many consumers cannot meet their loan terms and become trapped in cycles of financial debt and monetary instability. For example, the Consumer Financial Protection Bureau (CFPB) reported in 2016 that one in five title loan borrowers had their vehicles seized for failing to repay their loans, and more than half of borrowers become burdened by long-term debts.
Another PEW study reported that only 12% of car title borrowers meet their average 30-day loan terms, while most default and rollover loans. Plus, 40% of borrowers roll their loans over more than seven times before paying off their original debts.
Title Loan Requirements
Even though requesting title loans is prohibited in Maine, in other states where it is legal, borrowers can request a title loan online or at a storefront lender. Applicants are typically required to present the following information:
Government-issued photo ID

Proof of residence

Photos of your vehicle

Lien-free car title

Proof of income

Proof of ownership of the vehicle

Vehicle registration document

Proof of insurance

Active bank account
Final Thoughts
The high limit on Maine's payday loans makes this type of financing an appealing option for many residents. Although we are not a direct lender, we have been partnering with a network of lenders since 2015. If you're looking for up to $2,000, get started with the request form on this page.
---
TYPE YOUR ZIP BELOW TO SEE CASH ADVANCE COMPANIES
Cash Advance Information by State:
Maine Advance Loan - Cities
Recent Blogs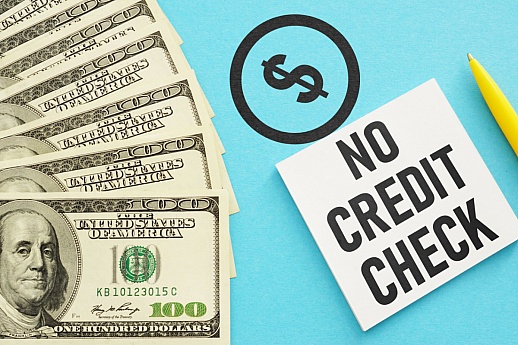 Loan Advice
If you have damaged credit and are looking for financing, you may be wondering if no credit check guaranteed loans are real. Read on to find out if no credit check loans are available or not.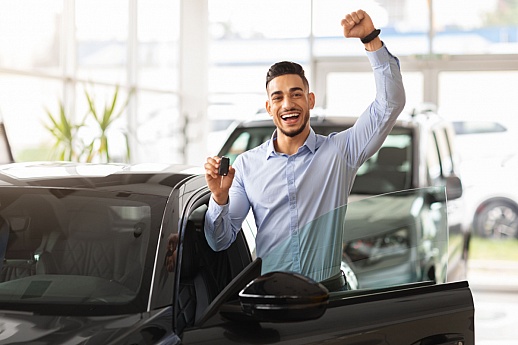 Loan Advice
Are you looking to buy a new car but don't have the funds upfront? Consider getting a car loan to help bridge the financial gap. Keep reading to learn more about car loans.
Have a Question? Ask an Expert!
Fill out the form below to reach out to one of our financial professionals.