Cash Advance Rhode Island
Request a Loan Today*
*By filling out the form above, you will be routed to OpenCashAdvance.com's loan request form.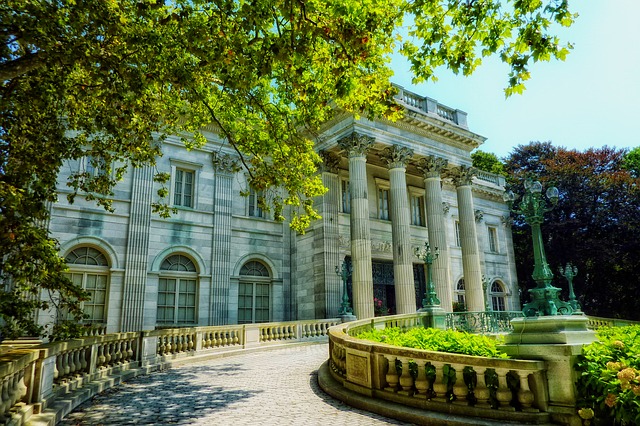 As far as fair cash advance laws go, you can't do much better than the ones found in Rhode Island, where you'll never pay more than 10-percent in finance charges. Too many states set the maximum APR at such a low rate that lenders are forced to close up shop. It seems that Rhode Island legislators have found a good middle ground. You'll still pay an APR over 200-percent, but that is a lot less than what you'll find in other states, and probably just high enough to keep lenders from going out of business. We'll dig in to the specifics of cash advance laws in Rhode island, but if you're ready to start the loan application process right now, then head on over to our secure loan request form.
Rhode Island Cash Advance Statutes
In Rhode Island, the maximum loan amount is $500. Your loan term has to be at least 13 days. There is no maximum loan term. The maximum finance charge is 10-percent of the amount you borrow. That means if you take out a 14-day, $100 loan, you would at most pay a $10 finance charge. That would be a 260% APR.
You are allowed to take out up to three outstanding cash advances at one time, but the sum of all those loans cannot be over $500. You are allowed to extend your loan a single time.
You don't want to default on your loan in Rhode Island. Most states define the collection fees that a lender is allowed to charge you. In Rhode Island, though, these fees are not specified. That means you need to read over your loan agreement and figure out what your lender has set these rates at. Then, try your hardest not to be put in a position where you would be hit with those fees.
Rhode Island Payday Loan Regulations
The same rules you'll find for cash advances in Rhode Island apply to payday loans as well. Both are the same kind of short-term, small-dollar loan.
How Payday Loans Work – The process for obtaining this kind of funding starts when the customer requests a loan from the lender. The lender may choose to extend a loan offer. If the customer signs the loan agreement, he or she will receive the funds in their account in as soon as one business day. According to the loan agreement, the funds borrowed (plus fees) will be deducted from the borrower's account on a specified due date.
Maximum Amount – Lenders are allowed to offer up to $500.
Repayment Extensions – Lenders can offer one rollover.
Rhode Island State Economy
The more you know about your state economy, the better prepared you will be to face economic challenges that might keep you from paying off your loan. In May 2015, the unemployment rate in Rhode Island was 5.9-percent. That's a little higher than nearby states New York (5.7-percent) and Massachusetts (4.6-percent). It's quite a bit lower than the state high, which was 11.3-percent in August 2009. The all-time low was 2.9-percent in May 1988.
When compared to other states with an active cash advance market, Rhode Island has a low cap on finance charges. But you should still be careful and try to pay your loan off as soon as you can.
Requesting Title Loans in Rhode Island
Another short-term, small-dollar loan option than consumers can consider is auto title loans. These loans are taken out against a borrower's vehicle and the car's title is used as collateral. Title loans can also be taken out against motorcycles and trucks. Loan amounts typically range from $100 to $5,500, or 25% to 50% of the value of the car being borrowed against.
Rhode Island residents, however, do not readily have access to such title lending due to caps on loan amounts and rates. As noted above, state statutes highlight that there is a $500 maximum loan amount for short-term loans. The loan minimum of 13 days as well as the 36% loan rate cap also apply to title loan lending.
Title Loans Laws in Rhode Island
Rhode Island is not the only state to have strict laws regarding title lending. In fact, only the following 16 states allow title lending at triple-digit rates: Alabama, Arizona, Delaware, Georgia, Idaho, Illinois, Mississippi, Missouri, Nevada, New Hampshire, New Mexico, Tennessee, Texas, Utah, Virginia, and Wisconsin. Most states have restrictions on how much can be taken out and how much can be charged in fees.
Other Financing Alternatives
Residents who want alternative options to title loans in Rhode Island can consider the following:
Installment Loans: Installment loans are personal loans that can be less expensive than shorter-duration funding. Borrowers are able to pay back their loans in increments and over longer periods of time.
Paycheck Advance: Individuals who are having trouble making ends meet each month can ask for an advance on their following paycheck, from their employer or place of work. This can help to mitigate bills that may be due before a consumer's regular paycheck date.
Friends and Family: Consumers can consider borrowing money from trusted friends and family members. Those who opt for this should note, however, that there may not be official financial institutions to moderate such transactions.
*OpenCashAdvance.com strives to present accurate information on each state's regulations; however, we do not guarantee accuracy of data as presented. Please contact your state's department of finance or visit your state's official website for the most accurate information and inquiries. You can find your state's site here: www.dbr.state.ri.us
---
TYPE YOUR ZIP BELOW TO SEE CASH ADVANCE COMPANIES
Cash Advance Information by State:
Rhode Island Advance Loan - Cities
Recent Blogs
Best Practices
If you've recently lost your job, you're undoubtedly under a lot of stress. However, there are still options to cover your bills and necessary expenses. Consider these alternatives while you search for a new job.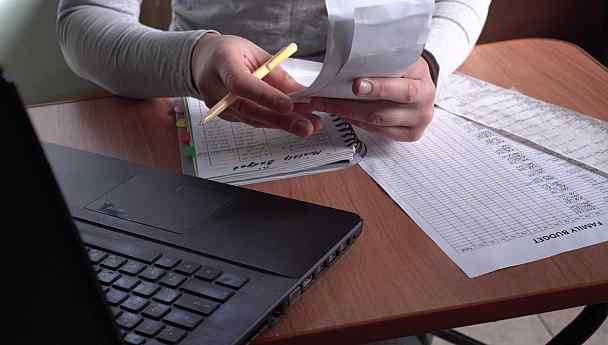 Best Practices
Saving money from your salary can help you reach your financial goals. Here are some ways you can start saving more.
Have a Question? Ask an Expert!
Fill out the form below to reach out to one of our financial professionals.