Cash Advance and Payday Loans in Nebraska
Request a Loan Today*
*By filling out the form above, you will be routed to OpenCashAdvance.com's loan request form.
A recent study from The Pew Charitable Trusts shows that state-imposed rules and regulations can help drive down the costs of cash advances. Nebraska is one of the states with specific laws for cash advances. Read on to learn more about Nebraska's cash advance laws. To get started with your loan request right now, skip to our secure loan request form.
Nebraska Cash Advance and Payday Loans Rules and Regulations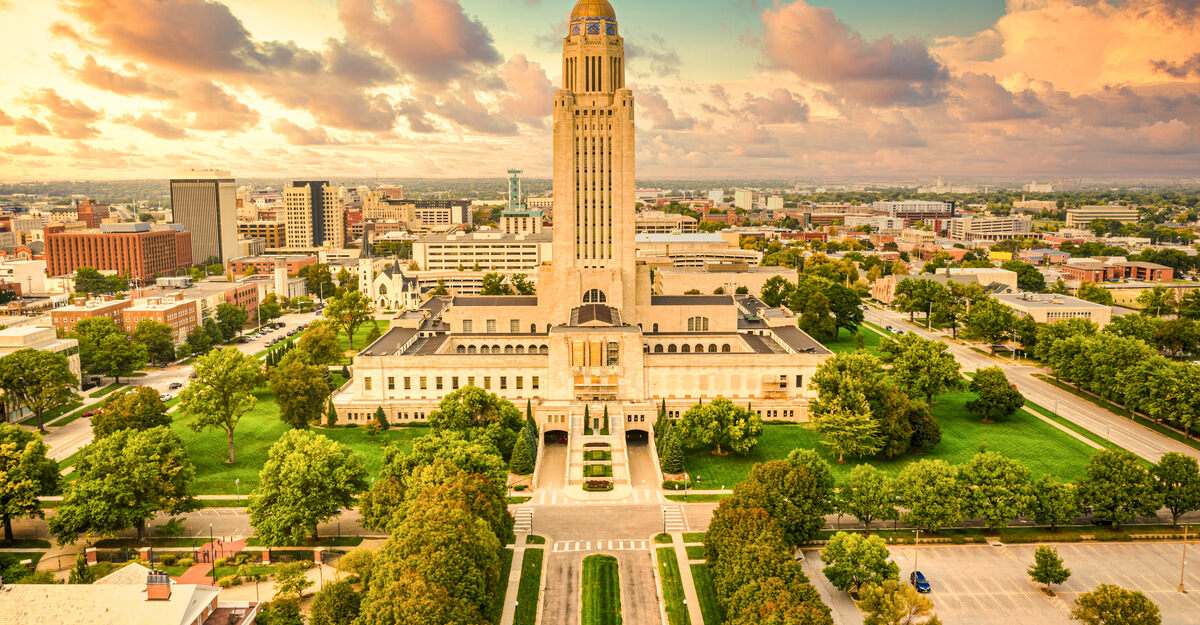 The maximum loan amount in Nebraska is $500. Your loan term can be up to 34 days. The maximum finance charge is $1.38 for every $100 borrowed. APR is capped at 36%, and you cannot refinance a loan. You cannot get more than one cash advance from one lender if the sum of the two outstanding loans would be over $500. A written agreement must be signed by both the lender and borrower for any cash advance transaction, however, lenders are not obligated to give a Truth in Lending Act disclosure.
Nebraska Cash Advance Lenders by City
EZ Money Check Cashing: EZ Money offers check cashing and cash advances in addition to other financial services such as personal and government check cashing, gift card exchange, prepaid debit cards, bill paying, bitcoin transactions, and prepaid phones. EZ Money Check Cashing storefronts in Nebraska do not offer payday loans due to the state's regulations, which makes lending in Nebraska less profitable for payday lenders. If you want to apply for a payday loan, you'll have to visit a store in the nearby state of Iowa or apply online. There are locations in Omaha, Lincoln, and Bellevue.
Check 'N' Go: Check 'N' Go is another favorite lender for Nebraskans. They offer check cashing, bill payments, cash advances, and prepaid MasterCard debit cards. There are three locations in Omaha. Note that the location on Q Street only offers check cashing and prepaid debit cards.
Check Into Cash: Check Into Cash offers CC Connect Installment Loans (a division of Capital Community Bank) up to $2,450. Some locations, such as the one in Omaha, also offer standard financial services such as bill payments, check cashing, prepaid cards, and gift card exchange. There are locations in Omaha, Lincoln, and Grand Island.
Cash Solutions: Cash Solutions has two locations in Lincoln specializing in check cashing and cash advance services up to $500.
OneMain Financial: OneMain Financial in Kearney offers secured (car title) and unsecured loans from $1,000 to $20,000. You can apply for a loan online, over the phone, or at their storefront location.
Pretty Darn Quick Cash Advance: This small storefront in Kearney has a limited range of services. They mainly offer check cashing and payday loans.
How to Get a Payday Loan in Nebraska
Nebraskans can apply for a payday loan online or at a storefront lender in their city. Many direct lenders will ask potential borrowers to first fill out an online pre-application to determine whether they meet the basic eligibility requirements.
During the standard application process, applicants will need to provide the following documents to the lender:
Proof of employment or other stable income sources
A valid government-issued photo ID proving the applicant is at least 18 years old
Contact information such as name, email address, and phone number
Bank account and routing number
Installment Loans in Nebraska
Installment loans work similarly to payday loans. The main difference between installment loans and payday loans is that installment loans are able to be paid back on much longer terms. Whereas payday loans in the state of Nebraska must be repaid in full by 34 days after the loan is taken, installment loans offer a flexible repayment schedule that is ideal for borrowers taking out large amounts of money. The money does not need to be repaid in one lump sum, but rather is distributed to the lender in small, monthly installments.
Installment Loan Regulations for Nebraska
The Installment Loan Act mandates that:
the minimum loan term for an installment loan must be six months
APR cannot exceed 24% for a loan less than $1,000, and 21% for the remainder of the loan if it exceeds $1,000
lenders can collect a default charge of 5% of an installment
lenders can collect a $15 bad check charge
lenders can collect deferment charges multiplied by the number of months a loan is deferred
lenders may charge a nonrefundable loan origination fee
Requesting Title Loans in Nebraska
Consumers who find themselves in an emergency situation or are unable to make ends meet can request an auto title loan. Comparable to payday loans, these short-term loans are different in that they are taken out against a borrower's vehicle title. Borrowers allow lenders to assume ownership of the car being borrowed against to ensure payment of the debt owed.
Auto title lending is not permitted in Nebraska due to the state's 24% interest rate cap and $500 loan amount limit. To find out more about the rules and limitations associated with short-term lending in the state of Nebraska, residents can refer to the Neb. Rev. Stat. 45-901 et seq. (spec. 45-918/919) statute.
Car Title Loans Laws in Nebraska
Nebraska is one of 34 other states that have restrictions on, or prohibits title lending. A PEW study reported that U.S. consumers spend roughly $3 billion on title loans annually, which comes out to about $1,200 each, in fees for loans averaging $1,000. Plus, such loans have a 300% APR on average.
Such high fees make title loans expensive and can force borrowers to renew, extend, or take out additional loans. This can trap consumers in a cycle of debt and may lead to vehicle repossession. Consumers should be aware of such risks before opting for a short-term loan.
---
TYPE YOUR ZIP BELOW TO SEE CASH ADVANCE COMPANIES
Cash Advance Information by State:
Nebraska Advance Loan - Cities
Recent Blogs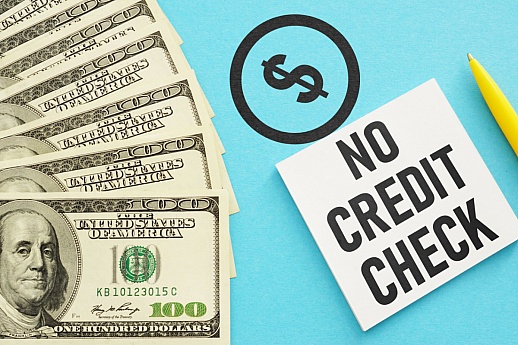 Loan Advice
If you have damaged credit and are looking for financing, you may be wondering if no credit check guaranteed loans are real. Read on to find out if no credit check loans are available or not.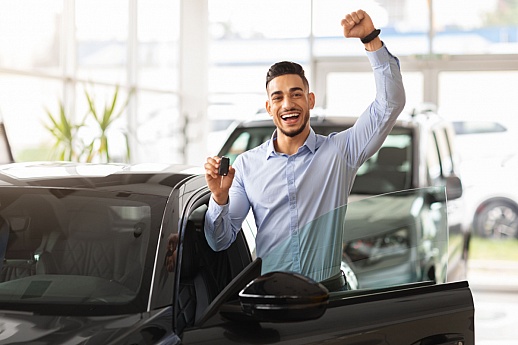 Loan Advice
Are you looking to buy a new car but don't have the funds upfront? Consider getting a car loan to help bridge the financial gap. Keep reading to learn more about car loans.
Have a Question? Ask an Expert!
Fill out the form below to reach out to one of our financial professionals.