Cash Advance Texas
LEARN THE LATEST RULES AND REGULATIONS* ASSOCIATED WITH CASH ADVANCES AND PAYDAY LOANS IN Texas
Request a Loan Today*
*By filling out the form above, you will be routed to OpenCashAdvance.com's loan request form.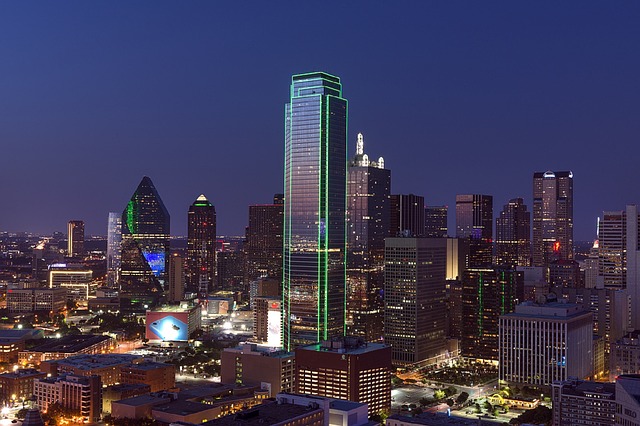 As the saying goes, everything is bigger in Texas, and that includes the laws. Most states define their cash advance regulations in one statutory citation. Texas, though, has rules that span across six different codes. Beyond that, over 20 Texas cities have passed their own ordinances that further define what lenders can and cannot do. We'll do our best to sum up the state laws, but we suggest you look into your local city ordinances to see if there are more laws that apply to you. To get started with your loan request right now, head on over to our secure loan request form.
Texas Cash Advance Rules and Regulations
Surprisingly, even with numerous laws, Texas is still the most expensive state for cash advances. According to Pew Charitable Trusts, a $300 cash advance would cost nearly $701 in Texas. That's the highest amount you'd pay in the country for a loan of that size.
There is no maximum loan amount in Texas. So, it's up to you and your lender to decide on a dollar amount that works for you. Your loan term can be from seven to 31 days. The maximum finance charge depends on how much you borrow. There is actually a detailed graphic, attached to Texas Admin Code § 83.604, that'll help you find the maximum APR for your loan. The maximum APR ranges from 170.33-percent for $350 loan with a 30-day term, to 570.18-percent for a $200 loan with a 7-day term. If you were to take out a 14-day, $100 loan, you would at most pay an $11.87 finance charge.
If you're unable to pay your debt, you shouldn't be surprised if your lender threatens you with criminal charges. Lenders use "theft by check" and "bad check" laws to file criminal complaints against people who can't pay off their cash advance loans. These complaints can lead to arrest warrants and, in some rare cases, actual jail time. (The people who were sent to jail ended up there because they didn't pay their court fines. So, they weren't technically imprisoned for debt, which would be a violation of the Texas State Constitution.)
Texas Payday Loan Regulations
Payday loans work exactly like cash advances, and so it shouldn't be any surprise that they are regulated the same way, too. Whether you are using a lender who refers to this financial product by one of those names or the other, the same state legislation should apply.
How Payday Loans Work – If you need to pay off a small expense, but you don't have enough money in your account to do so, one way to obtain credit can sometimes be through this type of funding. You borrow fast cash now, and then you pay it back in the near future.
Maximum Amount – There is no limit on the amount a Texas lender can offer you.
Repayment Extensions – Lenders are not restricted to a specific number or rollovers.
Texas State Economy
Texas is home to a vibrant state economy. In May 2015, the unemployment rate was 4.3-percent. That's less than half of the state high, which was 9.2-percent in November 1986. It's only a little higher than the state's all-time low – 4-percent in December 2000.
Texas really is the Wild West of cash advance loans. You should plan for high fees and know that criminal action is a possibility if you can't pay.
*OpenCashAdvance.com strives to present accurate information on each state's regulations; however, we do not guarantee accuracy of data as presented. Please contact your state's department of finance or visit your state's official website for the most accurate information and inquiries. You can find your state's site here: occc.texas.gov
---
TYPE YOUR ZIP BELOW TO SEE CASH ADVANCE COMPANIES
Texas Advance Loan - Cities