Request a Loan Today*
*By filling out the form above, you will be routed to OpenCashAdvance.com's loan request form.
As the saying goes, everything is bigger in Texas, and that includes the laws. Most states define their cash advance regulations in one statutory citation. Texas, though, has rules that span across six different codes. Beyond that, over 20 Texas cities have passed their own ordinances that further define what lenders can and cannot do. We'll do our best to sum up the state laws, but we suggest you look into your local city ordinances to see if there are more laws that apply to you. To get started with your loan request right now, head on over to our secure loan request form.
Texas Cash Advance Rules and Regulations
Surprisingly, even with numerous laws, Texas is still the most expensive state for cash advances. According to Pew Charitable Trusts, a $300 cash advance would cost nearly $701 in Texas. That's the highest amount you'd pay in the country for a loan of that size.
There is no maximum loan amount in Texas. So, it's up to you and your lender to decide on a dollar amount that works for you. Your loan term can be from seven to 31 days. The maximum finance chargedepends on how much you borrow. There is actually a detailed graphic, attached to Texas Admin Code § 83.604, that'll help you find the maximum APR for your loan. The maximum APR ranges from 170.33-percent for $350 loan with a 30-day term, to 570.18-percent for a $200 loan with a 7-day term. If you were to take out a 14-day, $100 loan, you would at most pay an $11.87 finance charge.
If you're unable to pay your debt, you shouldn't be surprised if your lender threatens you with criminal charges. Lenders use "theft by check" and "bad check" laws to file criminal complaints against people who can't pay off their cash advance loans. These complaints can lead to arrest warrants and, in some rare cases, actual jail time. (The people who were sent to jail ended up there because they didn't pay their court fines. So, they weren't technically imprisoned for debt, which would be a violation of the Texas State Constitution.)
Texas Payday Loan Regulations
Payday loans work exactly like cash advances, and so it shouldn't be any surprise that they are regulated the same way, too. Whether you are using a lender who refers to this financial product by one of those names or the other, the same state legislation should apply.
How Payday Loans Work – If you need to pay off a small expense, but you don't have enough money in your account to do so, one way to obtain credit can sometimes be through this type of funding. You borrow fast cash now, and then you pay it back in the near future.
Maximum Amount – There is no limit on the amount a Texas lender can offer you.
Repayment Extensions – Lenders are not restricted to a specific number or rollovers.
How to Get an Online Payday Loan in Texas
Even though the economy is growing in Texas, many of the citizens are being left behind. Thousands of Texans struggle with poverty every day, making it harder and harder for them to keep up with everyday bills and responsibilities. While the state economy is the second largest in the country, many men and women are struggling so much that they need to work multiple jobs just to keep afloat. Some have become used to living paycheck-to-paycheck, month after month. When an emergency strikes, many Texans are not prepared. Because of this, Texans are often left seeking loans that will help them out of a financial crisis.
What Types of Fast Cash Loans are Available in Texas?
Consumers who need a little help with finances do have some options in Texas. Many banks and credit unions offer loans to their customers, provided they have a good credit score or collateral to put up for the money. Anyone can apply for a loan from a local bank, or there are no-bank-account-required payday loans. The bank will ask for a credit report from the borrower. If their credit score is low, the lender will generally decline the application. However, a good credit score is the first step in securing a bank or credit union loan.
Some consumers choose to turn to family and friends when they need a loan, especially when their credit score isn't the best. If this is the case, experts agree that all parties should get the loan agreement in writing and even notarized in order to avoid confusion in the future. However, many Texans do not have family or friends who are in a position to help. Even when they are, many people do not wish to burden others with their money troubles. That is why turning to a bad credit payday loan online from a Texas regulated lender can help.
Online Payday Loans Texas
One of the easiest ways for consumers who live in Texas to secure a loan is to choose an online payday lender. These lenders are in business to provide loans to those who may have problems securing them from another location. They are also perfect for borrowers who may not have the best credit score. A payday loan is a type of unsecured loan, meaning there is no collateral needed. This is often the perfect solution for Texans who need a little bit of help. Loan amounts are not as high as a typical bank loan; for example, borrowers can take out as little as $100. These loans are supposed to be paid back on the borrower's next pay date.
What Can Loans be Used For?
The beauty of online payday loans in Texas is the fact that they are useful for anything. Lenders usually let you spend the money on a wide variety of purposes, but it is recommended only to apply when there is an emergency need for cash.
Some reasons that borrowers apply for a payday loan include:
Credit card bills
Utility payments
Rent or mortgage
School supplies
Hospital bills
Prescription costs
Funeral expenses
Property taxes
Moving costs
These are just a few of the reasons why a payday loan can be useful. For some men and women, extra cash is needed for everyday expenses. These include food, gas, driving tolls, parking costs, diapers, formula, and toiletries. Often, consumers simply need a little extra spending cash to get them through until they are paid again. A quick online loan can be an easy way to secure that cash.
What About Bad Credit?
Payday loans are famous for their ease and convenience. Many consumers struggle from paycheck to paycheck due to the fact they do not have a good credit score and cannot get a credit card to fall back on for emergencies. Even an average score can cause a loan application to be denied. This is even true for members of a bank who have been loyal for many years.
A payday loan is different. A lender may put less emphasis on your credit score when deciding if you are eligible for funding. Even past issues such as a repossession, bankruptcy, or charge-offs may have less bearing on loan approval. Since the loan is supposed to be paid on your next pay date, the lender may mostly be interested in how much you earn on that day and whether they can automatically deduct the loan amount and fees from your checking account. Men and women with bad credit or no credit may still be approved for the loan, provided they meet the lender's requirements.
The Requirements for a Texas Payday Loan
Applying for a payday loan in Texas can be a simple process. While many brick-and-mortar stores are still found in cities around the country, the ease of an online system has made payday loans even more manageable. Would-be borrowers simply need to pull up the application screen for the company they would like to receive a loan from. Most forms take just minutes to fill out.
Borrowers will be required to provide their name, address, and contact information to begin. They will then need to supply their employment history. This will typically include the company they work for and how they get paid. Most online payday loan companies require their borrowers to be paid by direct deposit; this way, they can easily recoup the loan, fees, and interest.
The final step is to provide up-to-date checking account information. It is very important to make sure that all numbers, including the checking account and routing number, are correct on the form. This will speed up the application process if there are no mistakes. Additionally, the checking account should be free and clear of all overdraft charges.
Some borrowers may be concerned because they do not have a checking account. They may be able to use a savings account, depending on the Texas online payday company and their policy.
While most payday lenders ask for employment history, some will make an exception for those who don't work if they receive a monthly deposit in their account. This may include borrowers who receive social security payments, a pension, or a structured settlement. This will be determined on a case-by-case basis by most companies.
Providing Proof
One of the perks of an online Texas payday loan is that most companies do not require their customers to provide a lot of paperwork to apply. The application process, as stated above, is usually a quick and easy one. Some companies may ask for information to be faxed in. However, many operate on good faith. They will typically check your credit, validate your identity, and look to make sure that the checking account is not overdrawn before depositing the loan but other than that, it is a simple and easy process to go through.
What Happens Next?
Online payday loan companies servicing Texas are typically easy and fast. Once the initial application form is filled out and sent in, most companies will approve or deny the loan within just minutes. Some will require the borrower to speak with a representative for any additional information, depending on the company. Once approved, the cash is directly deposited into the bank account that was given in the application. You can have your money in as little as one business day, and it can then be used in many different ways. How much can be borrowed will depend on a few factors, such as the cash advance laws of Texas and the projected paycheck of the borrower. The company may want to make sure that the borrower receives enough from their paycheck to cover the cost of the loan and all finance fees.
Borrowers will need to keep in mind the fact that payday loans are provided along with finance fees. The schedule of these fees should always be posted in clear view on the website. The loan agreement will include the loan sum, the dates, the name of the lender, and an itemization of fees. A cash advance is considered to be a short-term loan that is meant to be paid off on the borrowers next payday.
Repaying the Loan – How Does That Work?
Once the money is in the account of the borrower, they can use it as if they had received their paycheck early. This includes taking the money out via an ATM or using their debit card to pay bills or make purchases. The loan is typically due back on the date of the next projected payday. The company will take out the loan amount, along with all applicable fees, right from the same account it was deposited into. The borrower does not need to do anything else. Once the loan is repaid, the process is complete.
In some cases, borrowers may find that they are having trouble repaying the loan. If that happens, the lender may offer to "roll over" the loan. This means that the borrower will be required to pay only the finance fee on the date the loan is due, and the loan will then rollover until their next payday. This gives borrowers extra time to pay the loan off; however, this convenience comes at a cost. Financial experts recommend that borrowers should only take out the amount of money they can immediately pay off, to avoid getting stuck in a payday loan loop. Finance fees can add up and make a bad financial situation even worse.
Responsibility is the Key
Online payday loans are a great choice for many emergencies. Borrowers can take out just a few hundred dollars until they get paid again without worrying about their credit scores. However, responsible borrowing is the key to a successful relationship with a lender. Borrowers should always make sure they can repay the loan as soon as it is due. They should also double-check that they can repay the fees at the same time. This will help those using payday loans in Texas to avoid unwanted charges and finance fees that will simply make a bad situation even more difficult. As long as the borrower is responsible, a payday loan can be the right choice for many situations.
Texas State Economy
Texas is home to a vibrant state economy. In May 2015, the unemployment rate was 4.3-percent. That's less than half of the state high, which was 9.2-percent in November 1986. It's only a little higher than the state's all-time low – 4-percent in December 2000.
Texas really is the Wild West of cash advance loans. You should plan for high fees and know that criminal action is a possibility if you can't pay.
Requesting Title Loans in Texas
Like payday loans, title loans are also permitted in the state of Texas. Auto title loans are small-dollar, short-term loans in which a borrower's car title is used as collateral. These loans can be taken out against trucks and motorcycles as well. Loan amounts typically range from $100 to $5,500, or 25% to 50% of the value of the car being borrowed against.
While there are no caps on the maximum amount that Texas residents can borrow nor are there limits on fees, there is a 10% interest rate cap. Additionally, agreements for credit services cannot surpass 180 days. Potential borrowers should be sure to understand the rules and regulations associated with auto lending before opting for a title loan in Texas.
Title Loans Requirements
The requirements needed to apply for an auto loan are similar to those associated with payday loans. Applicants are typically asked to present the following documentation:
Clear vehicle title
A valid form of identifications
Proof of income
Proof of residency
In some cases, lenders may require a valid registration of the vehicle being borrowed against
Auto title loans can be viable resources for those who have exhausted other loan prospects and need alternative options to the short-term loans discussed prior. In fact, more than 2 million Americans take out title loans each year.
And while there are regulations in place to protect borrowers from predatory lending practices, such short-term loans can still pose financial risks for consumers. Each year, for example, six to 11% of title loan borrowers have their car repossessed and only about a quarter of car loan consumers use their loans on unexpected or short term needs.
The Pew Charitable Trusts organization also highlights that title loan borrowers spend about $1,200 in fees, on average, for a loan of $1,000. Consumers should only take out a short-term loan if they are able to afford one and meet loan terms.
*OpenCashAdvance.com strives to present accurate information on each state's regulations; however, we do not guarantee accuracy of data as presented. Please contact your state's department of finance or visit your state's official website for the most accurate information and inquiries. You can find your state's site here: occc.texas.gov
---
TYPE YOUR ZIP BELOW TO SEE CASH ADVANCE COMPANIES
Cash Advance Information by State:
Texas Advance Loan - Cities
Recent Blogs
Best Practices
If you've recently lost your job, you're undoubtedly under a lot of stress. However, there are still options to cover your bills and necessary expenses. Consider these alternatives while you search for a new job.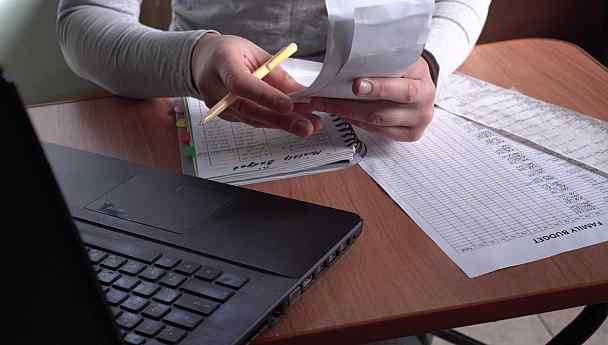 Best Practices
Saving money from your salary can help you reach your financial goals. Here are some ways you can start saving more.
Have a Question? Ask an Expert!
Fill out the form below to reach out to one of our financial professionals.