Cash Advance South Dakota
Request a Loan Today*
*By filling out the form above, you will be routed to OpenCashAdvance.com's loan request form.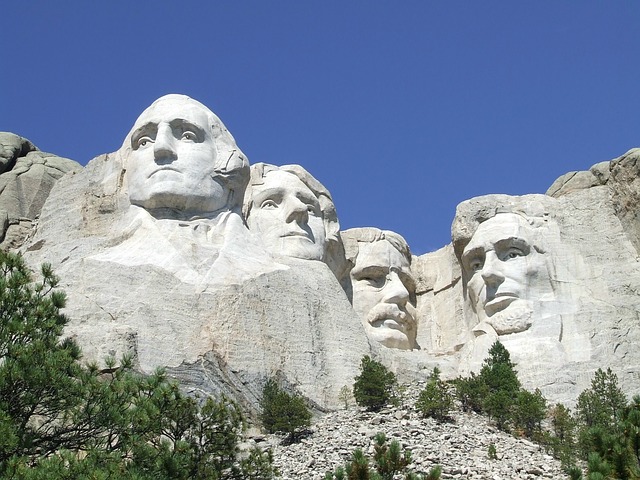 Soon, it might be harder to make money as a cash advance lender in South Dakota. A number of state legislators are championing regulations that would limit the amount of interest lenders are allowed to charge. Currently, South Dakota is one of the most unregulated states when it comes to cash advances. This makes it a dangerous place for borrowers to apply for cash advances. If you are considering taking out a loan, make sure you understand the latest South Dakota cash advance laws. To get started with your loan request right now, head on over to our secure loan request form.
Current South Dakota Cash Advance Statutes
In South Dakota, you can apply for a cash advance of up to $500. The loan term can be as long as you and the lender agree on. Remember, though, the less time it takes you to pay off the loan, the less interest you will end up paying. There is no limit to the finance rates and fees that lenders can charge you.
You can apply for multiple cash advances in South Dakota. There is no set limit. You can extend any one cash advance up to four times, as long as you can pay the outstanding fee each time you rollover. The lender can require you to pay collection fees in the event that you do not pay off your loan. The lender can also pursue criminal action if you default on your loan.
South Dakota Cash Advance Lenders by City
If you've ever traveled around South Dakota, you might wonder why they decided to make Pierre the state capitol. Rapid City is much bigger and it's a lot closer to the state's crown jewel – Mount Rushmore. Sioux Falls, the largest city in South Dakota, also would have been a better choice. Well, here's a little history lesson: Back in 1889, they chose Pierre to be the state capitol because it was right in the very center of the state. It seems like a silly reason now, and we have every reason to believe it was a silly reason back then, too. Whether you live in one of these cities or anywhere else in South Dakota, chances are there are at least a few cash advance locations in your neighborhood. We used Yelp and Google Maps to find the names of a few lenders in some of South Dakota's biggest cities, as well as Pierre. We do not claim to have worked or not worked with any of the lenders on this list. Please note that this list of lenders is being provided for informational purposes only.
Sioux Falls – The Loan Factory (also offers check cashing), Dakota Cash Advance, My South Dakota
Rapid City – Rush More Cash, Advance Cash America, Cash With Us
Aberdeen – Dollar Loan Center (also offers check cashing), EZ Advance, Money Lenders
Watertown – Check Into Cash, Check 'n Go, Cash Spot
Pierre – Advance America Cash Advance, Direct Check, EZ Advance
South Dakota is really cold for most of the year. Save yourself some time and don't bother bundling up to go out and apply for a cash advance. Instead, you can apply for a payday loan by phone. We can help you get an online cash advance by pairing you with a lender. In most cases, the lender will be able to guide you through the loan process without you ever needing to leave your house. Our free lender-pairing service works whether you live in one of the big cities we listed above or in one of the many smaller towns in South Dakota.
South Dakota Payday Loan Regulations
When you need temporary financial relief just until your next paycheck, one option might be a payday loan up to $1,000. This form of short-term lending works exactly like a cash advance. In fact, it is regulated the exact same way.
How Payday Loans Work – You borrow money now and then pay it back when you get paid. Usually, a lender will automatically withdraw the loan money and fees from your account on a specified due date.
Maximum Amount – Lenders may offer you up to $500.
Repayment Extensions – Lenders are allowed to let you extend your loan up to four times, but only if you pay your outstanding fee first.
South Dakota State Economy
South Dakota is known for regularly having one of the lowest unemployment rates in the country. This is largely because of its strong service sector, as well as multiple government-related enterprises.
Until government regulation catches up with cash advance lender growth, we recommend being extra careful when taking out loans in South Dakota. Make sure you have the ability to pay off the loan before you sign anything.
Requesting Title Loans in South Dakota
Another small-dollar, short-term loan than consumers can consider is an auto title loan. These loans are taken out against a borrower's car, meaning that a vehicle title is used as collateral. These loans, also known as auto loans, pink slip loans, and title paws, can be taken out against trucks and motorcycles as well. Loan amounts typically range from $100 to $5,500, or 25% to 50% of the value of the car being borrowed against. Some lenders may be able to give out loans of up to $10,000.
Title Loans Laws in South Dakota
As mentioned in relation to payday loans, recent regulations have made short-term lending in the state of South Dakota, difficult. In fact, auto title loans are not permitted in the state due to loan caps.
Many states across the U.S. have protections against predatory lending practices in place for consumers. Yet it is still common for users of short-term loans to get caught in cycles of debt due to how expensive such loans can be.
While more than 2 million Americans take out title loans each year, these customers spend about $1,200 in fees for loans averaging $1,000. More so, because only about a quarter of car loan consumers use their loans on unexpected or short term needs and due to the nature of title loans, borrowers often face the risk of repossession. Indeed, about one in five title lenders have their vehicles seized for failing to pay back their loans on time.
About 16 states continue to permit title loans at triple-digit APRs. These include Alabama, Arizona, Delaware, Georgia, Idaho, Illinois, Mississippi, Missouri, Nevada, New Hampshire, New Mexico, Tennessee, Texas, Utah, Virginia, and Wisconsin.
Other Financing Alternatives
Residents can consider alternative options to getting title loans in South Dakota. These include:
Paycheck advances
Local or federal aid
Installment loans
Cutting down on discretionary spending
*OpenCashAdvance.com strives to present accurate information on each state's regulations; however, we do not guarantee accuracy of data as presented. Please contact your state's department of finance or visit your state's official website for the most accurate information and inquiries. You can find your state's site here: dlr.sd.gov/banking/
---
TYPE YOUR ZIP BELOW TO SEE CASH ADVANCE COMPANIES
Cash Advance Information by State:
South Dakota Advance Loan - Cities
Recent Blogs
Best Practices
If you've recently lost your job, you're undoubtedly under a lot of stress. However, there are still options to cover your bills and necessary expenses. Consider these alternatives while you search for a new job.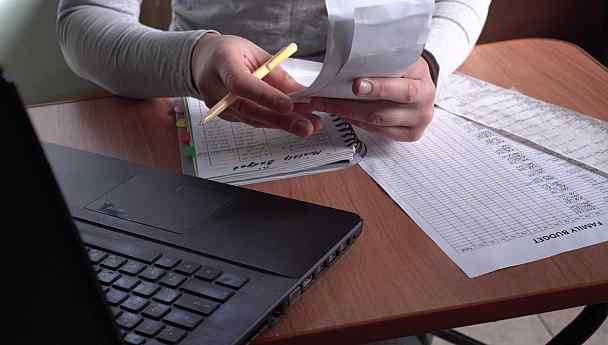 Best Practices
Saving money from your salary can help you reach your financial goals. Here are some ways you can start saving more.
Have a Question? Ask an Expert!
Fill out the form below to reach out to one of our financial professionals.