Request a Loan Today*
*By filling out the form above, you will be routed to OpenCashAdvance.com's loan request form.
Payday loans have been effectively prohibited in the historic state of Maryland since 2002. While not all small-dollar loans are banned, under Maryland law most lenders are required to have a license by the Commissioner of Financial Regulation, limiting the number of short-term cash lenders that operate in the state. Before applying for a cash advance in Maryland, residents should be familiar with the regulations and protections offered under their state law.
Maryland's Cash Advance Laws
Residents might find it challenging to get a cash advance due to strict laws regarding the amount of interest that lenders can charge.
For a loan $2,000 or under, there's a maximum finance charge of 2.75% per month or 33% per year for the first $1,000. For the next $1,000, lenders are allowed to charge a maximum interest rate of 2% per month or an annual interest rate of 24%.
For loans greater than $2,000 but less than $6,000, the maximum interest rate allowed by law is 2% per month or 24%, annually. Borrowers should note that any lender who charges more than a 33% APR is in violation of the law.
Maryland Payday Loan Regulations
Although payday loans are not common in the state, Maryland approves of cash advances in the form of installment loans. Like payday loans, installment loans can offer assistance to borrowers with emergency or temporary cash needs.
How Installment Loans Work

Installment loans allow consumers the freedom to buy big-ticket items or pay off credit cards, while repaying what they owe over a fixed period of time. These loans provide money to borrowers in as little as one business day, and in turn, lenders can charge high-interest rates to supply it. Although installment loans might make sense to borrowers who have lower credit scores, prices for these loans tend to be higher than those charged at banks or credit unions.

Maximum Amount

There is no specified maximum amount that Maryland residents can borrow.

Repayment Extensions

There is no specified maximum loan term for Maryland. Loan terms differ by state and generally range from one week to 31 days.
The Federal Truth and Lending Act has certain protections for borrowers who take out short-term loans. This Act mandates that lenders disclose exact costs, including finance charges and APR, as well as specified terms before borrowers sign loan agreements.
How to Apply for an Installment Loan in Maryland
Borrowers 18 years of age and older can apply for an installment loan at a local branch or by filling out an online application. Most lenders require that borrowers present proof of identity and residence in Maryland at the time of the loan application. Some lenders also require recent pay stubs and proof of employment.
The approval process can take between 15 to 60 minutes, during which lenders assess the applicant's credit history and score to determine their ability to repay the loan. Unlike traditional banks or credit unions, borrowers who have lower credit scores may still be approved for an installment loan, barring any serious offenses that show defaults on previous loans. As mentioned above, the total loan repayment amount, duration, and monthly payment requirements must be disclosed by the lender at the start of the process.
Other Lending Options Available in Maryland
Those seeking alternative options to payday loans in Maryland can consider the following:
Government Assistance

The federal government offers a number of loan assistance programs to those who are in difficult financial situations. Programs such as the Temporary Assistance for Needy Families (TANF) grant cash to low-income families for a limited amount of time, while they work towards supporting themselves. Local resources such as nonprofits, charities, and churches also often provide financial assistance and counseling for those who may be struggling. Additionally, some federal agencies offer unemployment education and training programs for those who are unemployed or self-employed.

Military Programs and Benefits

Service members and veterans are eligible for military assistance programs that offer healthcare, education, and even insurance benefits that can help to ease financial strain or burden. Those who qualify may also have access to the Consumer Financial Protection Bureau, which helps military families with financial management.

Payment Extensions

Residents who find themselves short on cash and unable to pay their bills on time can ask for longer payment plans or extensions on due bills from their providers. There are also local programs that help low-income consumers pay for medical and phone bills, as well as other utility charges.
Maryland State Economy
Maryland is one of the richest states in the U.S. and is currently ranked number six on the "Best States" list by the U.S. News & World Report. As of October of 2019, the state has an unemployment rate of 3.2%, which remains below the national average of 3.6%.
A 2011 survey by the Corporation for Enterprise Development found that 25% of Maryland's female-led households and 29% of minority households are unable to cover their basic expenses for three months with the total amount of money in their savings account. Further, 22% of all Maryland households do not have a basic checking or savings account, which can make it difficult to cope in an emergency cash situation. Maryland residents who find themselves short on cash and who qualify, can apply for an installment loan and see if they are approved.
Requesting Title Loans in Maryland
Maryland residents who are struggling financially can also opt for a small-dollar loan in the form of a title loan. Title loans are short-term loans taken out against a borrower's vehicle. This means that the vehicle's title is used as collateral until the loan is repaid in full.
Title Loans Laws in Maryland
While title loans may be appealing to consumers as an alternative to traditional or conventions loans from banks and credit unions, they can be expensive and difficult to navigate. In fact, in Maryland, they are illegal, meaning lenders are prohibited from operating in the state. Residents can refer to Md. Code Ann. Law II § 12-Com. 301 etseq (spec. 12-306) statutes to learn more information regarding title lending in Maryland.
Many states have firm restrictions on title lending due to their high-risk nature. Because loans are taken out against a borrower's title, vehicles in question can be repossessed if loan terms are not met.
Important Facts
And more often than not, borrowers are unable to repay their loan amounts and end up rolling them over. Studies show that only 12% of title loan borrowers are able to pay back their 30-day loans in time, while roughly 40% are forced to roll their loans seven or more times. This can not only trap borrowers in further debt but can also mean losing the vehicle borrowed against. Indeed, the Consumer Financial Protection Bureau (CFPB) reported in 2016 that one in five title loan borrowers had their vehicles seized for failing to repay their loans.
Consumers who do not have alternative financing options can consider the following:
Asking employers for a paycheck advance to cover bills that may be due before paychecks
Seeking assistance from nonprofits or other local financial institutions
Looking into government assistance programs that may be able to offer relief
Borrowing money from trusted friends or family
Opting for a personal loan or a more conventional loan from a bank or credit union
*OpenCashAdvance.com strives to present accurate information on each state's regulations; however, we do not guarantee the accuracy of data as presented. Please contact your state's department of finance or visit your state's official website for the most accurate information and inquiries. You can find your state's site here: www.maryland.gov
---
TYPE YOUR ZIP BELOW TO SEE CASH ADVANCE COMPANIES
Cash Advance Information by State:
Maryland Advance Loan - Cities
Recent Blogs
Best Practices
The IRA has special rules and regulations when it comes to rolling over accounts. To ensure you make a smooth transition, the following guide will help you know what to expect.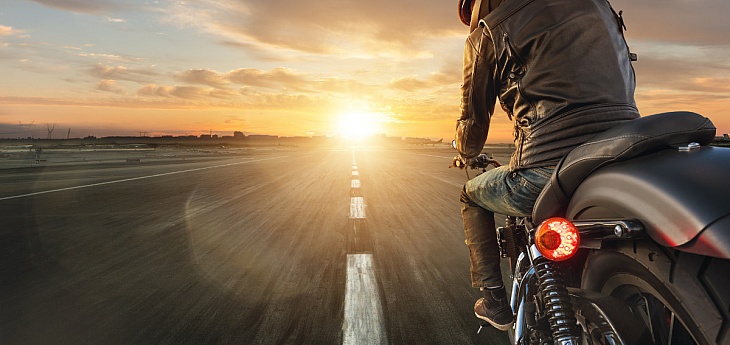 Loan Advice
Bad credit can be a debilitating part of the lives of many adults. Individuals are constantly worried about their interest payments and if they can meet all of their obligations.
Have a Question? Ask an Expert!
Fill out the form below to reach out to one of our financial professionals.