Cash Advance North Carolina
Request a Loan Today*
*By filling out the form above, you will be routed to OpenCashAdvance.com's loan request form.
Payday loans are small cash advances used to cover pressing expenses when one cannot make payments on time. They are prohibited in North Carolina. The state was the first to ban this form of loans in 2001, with the North Carolina Consumer Finance Act (N.C. Gen. Stat. 53-173). The ban has been active since then, and several changes have been made to the act to further prevent payday lenders from providing consumers with loans.
Companies offering short-term loans have ceased working entirely, or have opted for a license that adheres to state laws and obliges by the loan interest cap of 36% APR.
Short-term loans have been shut down in North Carolina, but lenders may still target customers online by collecting loans that were never made. Applying for an online short-term loan is risky as collectors may be unlicensed or do not live in-state, which makes it challenging to work with them in an honest and professional environment. Also, once a payday lender has access to someone's bank account information, the only way one can avoid having their money stolen is by closing their account entirely.
North Carolina Cash Advance Laws
According to state code, any lending websites or businesses offering short-term cash advances are not allowed to charge more than 36% APR. Any lender who charges more is in violation of state law.
If you need access to a loan, you will need to go online and find a lender. It is essential to know whether the company can offer loans since some lenders can provide services to only specific regions of the country. After finding an appropriate lender, you will need to fill out the application to determine if you qualify for a loan.
More information about payday loan laws and regulations in North Carolina can be found on the official website of theOffice of the Attorney General Consumer Protection Unit.
North Carolina Payday Loan Regulations
Short-term funding is illegal in North Carolina, mainly because of the abuse of these services. Many borrowers were unable to pay their loans on time and accrued large amounts of debt. As a result, other state residents have not had the opportunity to apply for quick cash when they need it.
There are a few factors one should take into consideration when applying for a short-term loan:
They must be repaid on the next pay date of the borrower
The loans must be completely paid off, including fees
If the borrower does not pay the loan, they could incur a significant amount of debt
Some rules allow loans to be extended for some time. However, applicants and borrowers should expect to pay additional late fees and interest charges if they cannot make their loan payments on time.
What Are Other Lending Options Available in North Carolina?
North Carolina has various options for those in need of financial assistance. The state offers a few programs such as:
Crisis Intervention Program (CIP)
Emergency Assistance Program
Food and Nutrition Services (FNS)
Low Income Energy Assistance Program (LIEAP)
Work First Cash Assistance
Medication Assistance Program (MAP)
Medicaid and NC MedAssist
These programs can assist those in need of cash to pay off medical expenses or monthly bills. However, it is best to look over the contract before a borrower decides to take on the loan. North Carolina does not allow lenders to offer loans with an APR higher than 36%, but the additional fees charged may exceed what the borrower can afford.
Should you have trouble paying off an online payday loan, there are a few options available to guide you in the right direction:
Cancel bank drafts - Notify your bank that you would like to cancel any electronic draft that allows the lender to take money from your account.
Close the account - If the lender continues to take funds out of your account, it may be best to close the account entirely. However, be sure to open a new account before you close the old one.
Look for loans elsewhere - There are alternatives to short-term loans in North Carolina. North Carolina State Employees' Credit Union offers short-term, small loans with quick approval for those who are in immediate need of cash. Other options include applying for a credit card advance or a loan from a local consumer finance company.
North Carolina State Economy
According to US News, North Carolina ranks #14 in terms of the best economies in the US. Its economy was mainly based on its production of furniture and tobacco products. Over the years, however, the tobacco industry has declined due to lower rates of smoking and increased competition from other states. North Carolina now focuses on sectors such as technology, pharmaceuticals, and food processing. The state has developed and become the second-largest banking center in the country.
North Carolina's economy is moving forward at a rapid pace. In the last year, the state has added over75,000 new jobs and is continuing to add more. There has been an increase in the amount of high paying and low paying jobs, while average-paying jobs have not seen much change. As a result, the state has experienced a growing income gap.
The average wage in North Carolina is low compared to other states. This may be due to the lower cost-of-living in the state. Also, there are fewer individuals with college degrees living in North Carolina, which correlate to lower worker wages.
Requesting Title Loans in North Carolina
While the ideal situation for many consumers is to find an unsecured loan, it is not always possible. In some situations, a borrower chooses to secure their loan with an item value, such as the title of their automobile. However, auto title loans in North Carolina is not an option. It is not possible to use a borrower's car, truck, or motorcycle to secure a loan in the Old North State, as state legislature bars the arrangement from consumers.
That said, car equity loans continue to be popular for consumers outside NC. For those with low credit scores and limited lending options, sometimes the only way to find financing is by using collateral. For many, their most valuable form of collateral is their car.
How Title Loans Work
How it works is the car title is signed over to the lender during the duration of the loan, which usually lasts about 30 days. The borrower receives around 50% of the value of their car and is able to keep using the car throughout the 30 days. If the borrower is unable to pay back the loan at the end of the term, then the lender may offer them a loan extension, or the lender may take the car.
While title loans in North Carolina is not an option, there are other ways to use valuable items to secure a loan. For instance, pawnshops may be willing to buy property from a consumer and then sell it back within a certain period. If a consumer has jewelry or other valuable items on hand, this may be one option to find fast cash in a pinch.
*OpenCashAdvance.com aims to present accurate information on each state's rules and regulations regarding payday loans. However, we cannot certify the accuracy of the data as presented. Please contact your state's department of finance or visit your state's official website for the most accurate information and inquiries. You can find your state's site here: www.northcarolina.gov
---
TYPE YOUR ZIP BELOW TO SEE CASH ADVANCE COMPANIES
Cash Advance Information by State:
North Carolina Advance Loan - Cities
Recent Blogs
Best Practices
If you've recently lost your job, you're undoubtedly under a lot of stress. However, there are still options to cover your bills and necessary expenses. Consider these alternatives while you search for a new job.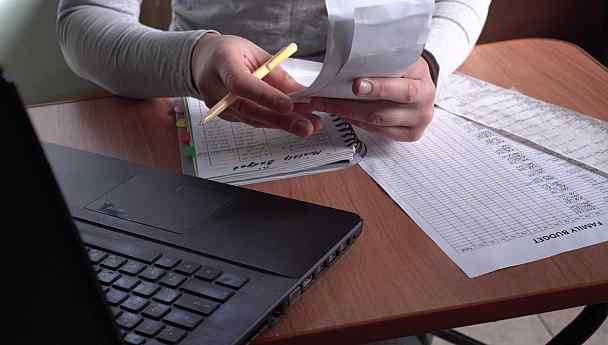 Best Practices
Saving money from your salary can help you reach your financial goals. Here are some ways you can start saving more.
Have a Question? Ask an Expert!
Fill out the form below to reach out to one of our financial professionals.