Cash Advance and Payday Loans in North Carolina
Request a Loan Today*
*By filling out the form above, you will be routed to OpenCashAdvance.com's loan request form.
Short-term lenders make getting a loan relatively quick and straightforward, especially for consumers who've faced past rejections and challenges when requesting personal loans. A low credit score may hold much less weight with online lenders, who may be more inclined to grant express funding to consumers. There is an abundance of licensed online lenders available to assist you anywhere you are and at any time.
North Carolina Cash Advance and Payday Loan Rules and Regulations
North Carolina was the first state to make payday loans illegal. The state first banned the product in 2001, causing many direct lenders to leave the state. State laws cap the APR on small loans at 36%. Any advance with an interest rate higher than that breaks state law.
North Carolina Cash Advance Lenders by City
Although payday loans are illegal, personal loans abiding by the APR cap are not. Several lenders can legally issue cash advances under this APR cap. Read on to find out about a few lenders available to North Carolina residents.
OneMain Financial is a national lender operating in states throughout the United States, with headquarters in Indiana. They have 20 locations throughout Raleigh, Durham, Charlotte, Greensboro, Burlington, and more. OneMain Financial offers the convenience of an online request form with the added security of a physical location. It's always a good idea to go into a branch and meet one-on-one with a lender if you have any questions about the process. OneMain Financial offers fixed rates and terms for loans and no prepayment fees. They provide auto and personal loans ranging between $1,500 and $20,000. The terms for these loans range between 24 and 60 months, with an APR between 18% and 35.99%. You can complete a request online, in person, or over the phone.
Southern Loans Inc. has seven locations in North Carolina. These branches are in Gastonia, Kings Mountain, Wilmington, Rocky Mount, Greenville, Enfield, and Roanoke Rapids. They offer a relatively quick and easy online application process for personal loans ranging between $500 and $15,000. Additionally, they offer automobile loans of up to $15,000. They finance furniture, motorcycles, recreational vehicles, appliances, garden equipment, and many other items.
Please be aware that this list should be used for informational purposes alone. We do not affirm that we collaborate with any of the lenders mentioned above. You may also find more city links at the base of this article.
How to Get a Payday Loan in North Carolina
North Carolina borrowers should understand state regulations before requesting a personal loan. Payday loans are prohibited by the North Carolina Consumer Finance Act (N.C. Gen. Stat. 53-173). The ban was instituted in 2001, with the state enforcing some of the strictest laws regarding payday lending. Additionally, there have been revisions that made it tricky for lenders to operate with a profit. Most direct lenders have discontinued operation or have obtained a license and complied with the 36% APR regulation.
All lenders must have a license to operate in North Carolina. Borrowers who witness or fall victim to fraudulent acts from a lender may report them to the state's consumer affairs division.
Although payday loans are not legal in North Carolina, residents can obtain other forms of short-term cash advances. The first step in the process is to request a money advance through a request form. Many lenders, both online and in-store, have application forms available on their websites.
Some storefront lenders may require you to make an in-store appointment after filling out the application. To fill out the form, you may need the following information:
Personal information, such as your name, address, and phone number

Business information, such as your employer or revenue source

Bank information, such as your account number
After reviewing the submitted documents and credit score, the lender may either approve or deny your request.If approved, you may receive the advance in as little as one business day.
Installment Loans in North Carolina
Even though payday loans are not permitted in North Carolina, customers may request installment loans. This type of short-term cash advance typically offers quick cash funds ranging between $1,000 and $5,000. Borrowers repay the borrowed amount in equal monthly payments. Unlike traditional direct loans, installment loans are not repaid in one lump sum. Applicants should be aware that despite their attractive component for lower credit holders, the costs may be higher than those offered by banks. Legal borrowers 18 years and older may be eligible to request an installment online. Requirements may vary by the lender, but most lenders require similar information. These include, but may not be limited to:
Proof of identity and address

Recent pay stubs or proof of employment

Banking information
Installment Loan Regulations for North Carolina
Each state regulates fast cash advances individually by establishing term limits and maximum funding amounts. Therefore, it is essential to understand the regulations concerning installment loans in North Carolina before completing a request. Lenders are legally obliged to hold a license to operate and offer installment loans. All lenders must provide the following to their borrowers in a written statement:
The amount of the loan

The date the loan was issued

A schedule or a description of the payments

The type of security, if any, securing the loan.

The name and address of the lender

The name of the person primarily obligated for the loan

The amount of principal
Requesting Title Loans in North Carolina
Title loans are a secured type of cash advance. Unsecured cash advances, such as payday loans, do not require an asset to be used as collateral. To receive a title loan, a vehicle must be presented as collateral. This is an extra reassurance to the lender that the borrower can repay the funds. If the borrower is unable to meet the repayments, the lender may seize the automobile.
Car Title Loan Laws in North Carolina
Title loans are a common form of cash advance for applicants looking for larger-sum loans. These loans are offered for a longer period but may hold an APR over 100%. Because of the high-interest rates associated with title advances, they are prohibited in North Carolina.
Final Thoughts
Despite the strict regulations on payday loans, residents in North Carolina may turn to installment loans when faced with financial emergencies. We have been helping connect consumers to lenders since 2015. Get started with your loan request by completing the form on this page.
---
TYPE YOUR ZIP BELOW TO SEE CASH ADVANCE COMPANIES
Cash Advance Information by State:
North Carolina Advance Loan - Cities
Recent Blogs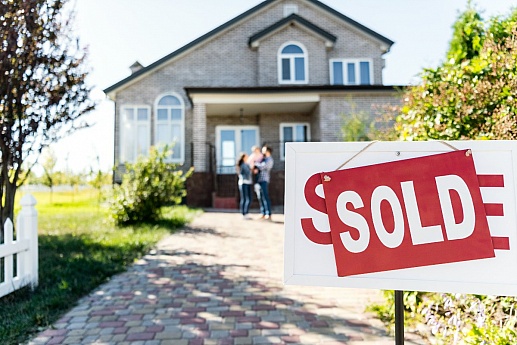 Homeownership comes with tax breaks, investment opportunities, and emotional rewards. Read on to find out how you can benefit from owning a home.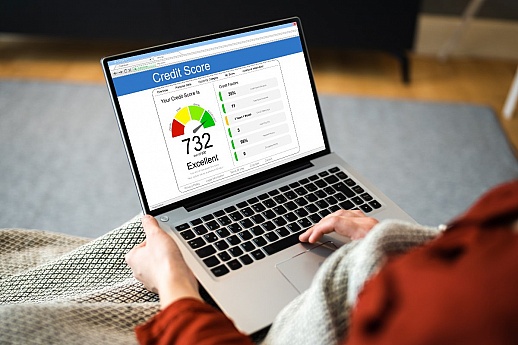 Do you know how often your credit score updates? You might be surprised with how often it changes.
Have a Question? Ask an Expert!
Fill out the form below to reach out to one of our financial professionals.