Request a Loan Today*
*By filling out the form above, you will be routed to OpenCashAdvance.com's loan request form.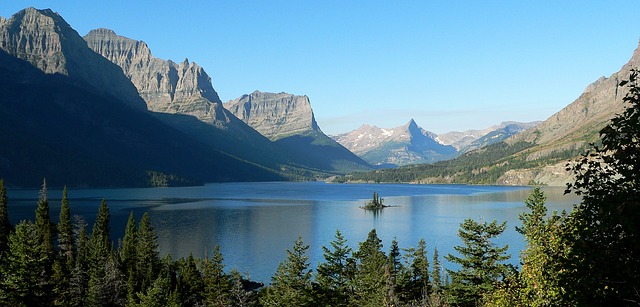 Back in 2010, Montana voters approved a ballot initiative that effectively ended cash advances, a major source for short-term loans. The idea was simple – cap cash advance interest rates at 36-percent and kill an industry. Referring to the cap, Joe Coleman, president of the Financial Service Centers of America, said that no lender can offer cash advances at that rate and stay in business. Still, voters overwhelmingly supported the bill. More recently, Montana consumers won a class-action lawsuit against a major online cash advance company for doing business in Montana without being registered in Montana. It's clear that Montana is not a friendly place for cash advance lenders. If you're a Montana resident and need a cash advance, it might not be possible. Still, you can get started on your loan request right now with our secure loan request form.
Montana Cash Advance Laws
In Montana, the maximum loan amount is $300, and the minimum amount is $50. (It is rare for a state to regulate a minimum amount.) There is no set maximum loan term because the maximum finance charge is capped at 36-percent APR. That means if you were to take out a 14-day, $100 loan, you'd pay a $1.39 finance charge. If it were to take you an entire year to pay off the loan, you'd still only end up paying $19.76 in interest. (Compare that to Missouri, where you can pay up to $75 in fees for a 14-day, $100 loan.) But good luck finding a lender in your area. It just doesn't make sense for lenders to operate for such a small fee.
Montana Payday Loan Regulations
When you weigh your loan options, payday loans and cash advances only count as one option. These two phrases mean the same thing: short-term, small-dollar funding delivered and paid back in one lump sum. Since they are the same thing, both products have the same terms and limitations.
How Payday Loans Work – You borrow against upcoming income, agreeing to back the loan in full on a specified due date that is usually within a couple of weeks of when you receive your funding.
Maximum Amount – Lenders can offer up to $300.
Repayment Extensions – Rollovers are not permitted.
Montana State Economy
At 3.9-percent, Montana has one of the lowest unemployment rates in the country. In fact, the state's highest unemployment rate (8.8-percent in May 1983) is fairly small when compared to other states. But this is just one of the factors you should consider when trying to figure out how reliable your next paycheck is.
Chances are you won't be able to find a cash advance lender in your area. Montana voters decided not to support this short-term loan option and enforced an APR cap that shuttered an industry.
Requesting Title Loans in Montana
Consumers who need help mitigating monthly expenses and who may have exhausted other loan options can opt for an auto title loan. Auto title loans are taken out against a borrower's car, meaning their vehicle's title is used as collateral.
Why Consumers Ask for Title Loans
Like payday loans, title loans can be useful in emergency financial situations. However, consumers may also choose to take out a loan for any number of nonemergency reasons, such as:
Medical expenses, including insurance co-pays and money for prescription drugs and over-the-counter medications
Vacation expenses
Home improvements
Personal expenses
Business opportunities
Child-related expenses
Educational costs
Title Loans Laws in Montana
For Montana residents, however, the use of such loans has been prohibited in the state since 2013 when the Montana Title Loan Act was repealed in House Bill 118 by the Montana State Legislature. To this end, auto-title lending is illegal in the state due to the $300 loan amount cap.
Many states prohibit or restrict auto title lending in their states due to the loans' high-risk nature and high-interest rates that violate APR caps. In some cases, consumers can spend as much as $1,200 each, in fees for loans averaging $1,000. Plus, studies have shown that loans can average an APR as high as 300%.
These high fees can lead borrowers into further financial instability.
Alternative Financing Options
Due to the risks and restrictions associated with short-term loans, Montana residents who are in dire or stressful financial situations can opt for the following alternatives:
Ask employers for a paycheck advance to cover bills that may be due before paychecks
Seek assistance from nonprofits or other local financial institutions
Look into government assistance programs that may be able to offer relief
Borrow money from trusted friends or family
Opt for a personal loan or a more conventional loan from a bank or credit union. In such cases, good credit standing is often required.
*OpenCashAdvance.com strives to present accurate information on each state's regulations; however, we do not guarantee accuracy of data as presented. Please contact your state's department of finance or visit your state's official website for the most accurate information and inquiries. You can find your state's site here: banking.mt.gov
---
TYPE YOUR ZIP BELOW TO SEE CASH ADVANCE COMPANIES
Cash Advance Information by State:
Montana Advance Loan - Cities
Recent Blogs
Best Practices
If you've recently lost your job, you're undoubtedly under a lot of stress. However, there are still options to cover your bills and necessary expenses. Consider these alternatives while you search for a new job.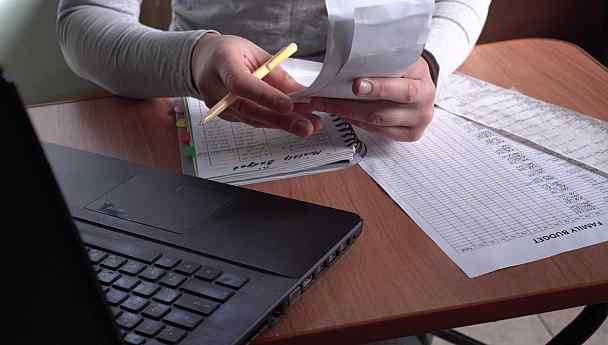 Best Practices
Saving money from your salary can help you reach your financial goals. Here are some ways you can start saving more.
Have a Question? Ask an Expert!
Fill out the form below to reach out to one of our financial professionals.