Request a Loan Today*
*By filling out the form above, you will be routed to OpenCashAdvance.com's loan request form.
Wisconsin was the last state to offer unregulated cash advances, and while Wisconsin now regulates these types of loans, its state statutes are considered to be somewhat looser than other states'. But that might not be the case for too much longer. Certain legislators in Wisconsin's state government are interested in more strict cash advance regulations. If the state follows the national trend, then we should see tighter regulations soon enough. Until then, here are the latest cash advance laws for Wisconsin. If you'd like to start the loan request process right now, please see our secure loan request form.
Wisconsin Cash Advance State Statutes
The maximum cash advance loan amount in Wisconsin is either up to $1,500 or 35-percent of your gross monthly income, whichever one is less. Your loan term is up to 90 days, and you may renew your loan once (i.e. you have one opportunity to rollover). You should be aware that there is no limit to the amount of fees, charges, or APR a lender is allowed to charge you. And because of the nature of interest, these fees will become larger the longer it takes you to pay off your loan. That's why it's smart to pay off your loan as soon as possible.
Your lender can charge you a $15 NSF fee, which is short for a non-sufficient funds fee. It's basically a monetary punishment for not being able to pay off your loan. In Wisconsin, the lender does not have the right to press criminal charges against you if you cannot pay off the loan.
Wisconsin Cash Advance Lenders by City
Throw a rock in Wisconsin and chances are you'll hit a cash advance store, break a window, and end up having to take out a cash advance to pay for the repairs. All joking aside, Wisconsin is home to a large number of cash advance locations. Depending on the population of your city, you could have several lender locations within a couple miles of your house. With all these options, it's nice to know which lender stands apart from the crowd. That's why we used Yelp to sift out a few lenders for each of Wisconsin's five biggest cities. You should know, though, we don't claim to currently pair people with any of these lenders. Our lender database is always changing. Please note that this list of lenders is being provided for informational purposes only.
Milwaukee – Cash Advance Milwaukee (also offers check cashing), Fastest Cash Advance, Check-Cash Advance, Budgetline Cash Advance
Madison – Cash Store (also offers check cashing), National Cash Advance, Checkmate Cash Advance Center
Green Bay – Advance Cash-2-Go, Cash Haus (also offers check cashing), National Quik Cash (also offers check cashing), Check 'n Go
Appleton – Fastest Cash Advance Loans of Appleton, Budgetline Cash Advance
Racine – Check-Cash Advance of Wi, National Cash Advance, Advance America Cash Advance
If you don't live in one of these major Wisconsin cities, you're likely close to a cash advance lender. Still, it's a lot more convenient to get a cash advance online. That's where we come in. Just fill out our form and we'll try to pair you with a cash advance lender that's licensed in your state. From there, you should be able to do the entire loan process (from filling out the application to actually getting your money) entirely over the Internet. We make it easy to pursue your goal of obtaining a cash advance loan.
Wisconsin Payday Loan Regulations
A cash advance is more often referred to as a payday loan. It's the same loan product, and the same state regulations are used to legislate it.
How Payday Loans Work – Fast money is sometimes obtained through this type of funding. How it works is a loan customer will ask a lender for fast payday loans online. A loan agreement might be presented which presents a loan amount, fees, and due date to the customer. The due date is usually within a couple of weeks of the original loan date.
Maximum Amount – A lender can offer the lesser of up to 35 percent of your income or $1,500.
Repayment Extensions – Lenders can offer one rollover.
Wisconsin State Economy
Those looking for a cash advance in Wisconsin might be interested in the state economy. The current unemployment rate in Wisconsin is a low 4.4-percent. That's a little higher than neighboring state Minnesota (3.7-percent), but less than Illinois (6-percent) and Michigan (5.4-percent). Wisconsin's worst unemployment rate was 11.9-percent in Jan. 1983. The best year was 1999 when the unemployment rate was at just 3-percent.
Wisconsin is probably most famous for its cheese. So it's not surprising that the state produces about 25-percent of the cheese in the U.S. What you might not know is Wisconsin is the nation's number one producer of paper products. Other major products in Wisconsin's agricultural market include milk, butter, corn, cranberries, and ginseng.
Experts believe that Wisconsin's state government will soon approve tighter regulations on cash advances. For now, the fees are pretty much unregulated. So be careful when taking out a cash advance. Try to pay the loan off as fast as you can so the interest does not become unbearable.
Requesting Title Loans in Wisconsin
Wisconsin residents can also consider opting for auto title loans. These are short-term, small-dollar loans that are taken out against a borrower's vehicle title. Loan amounts typically range from $100 to $5,500, or 25% to 50% of the value of the car being borrowed against, and can usually be taken out for 30 days.
Title Loans Laws in Wisconsin
Similar to payday loan laws in the state, title lending regulations in Wisconsin are less strict compared to other states across the U.S. Residents can take out up to 50% of the value of the vehicle being borrowed against and $25,000 as a maximum loan amount that can be borrowed. Additionally, there are no rate caps, plus loans can be taken out for up to six months.
Wisconsin is one of the just 16 states that allow loans at triple-digit APRs. These include Alabama, Arizona, Delaware, Georgia, Idaho, Illinois, Mississippi, Missouri, Nevada, New Hampshire, New Mexico, Tennessee, Texas, Utah, and Virginia. Other states that permit title lending have limitations on the amount that can be borrowed and caps on interest rates.
Requirements
Wisconsin consumers can apply for a title loan at a storefront lender or online. While requirements will vary, lenders will typically request the following:
Clear vehicle title
A valid form of identifications
Proof of income
Proof of residency
In some cases, lenders may require a valid registration of the vehicle being borrowed against
Why Consumers Ask for Title Loans
Like other shorter-duration funding, consumers can use title loans in Wisconsin for a number of unexpected cash needs. These might include:
Emergency medical costs
Unpaid utility or rent bills
Unforeseen home or vehicle repair costs
Emergency child-related expenses
Borrowers should note that short-term loans can carry high rates and rollover fees. Financial experts recommend that individuals should only take out loans if they are able to fully afford them and meet terms and conditions.
*OpenCashAdvance.com strives to present accurate information on each state's regulations; however, we do not guarantee accuracy of data as presented. Please contact your state's department of finance or visit your state's official website for the most accurate information and inquiries. You can find your state's site here: www.wdfi.org
---
TYPE YOUR ZIP BELOW TO SEE CASH ADVANCE COMPANIES
Cash Advance Information by State:
Wisconsin Advance Loan - Cities
Recent Blogs
Best Practices
If you've recently lost your job, you're undoubtedly under a lot of stress. However, there are still options to cover your bills and necessary expenses. Consider these alternatives while you search for a new job.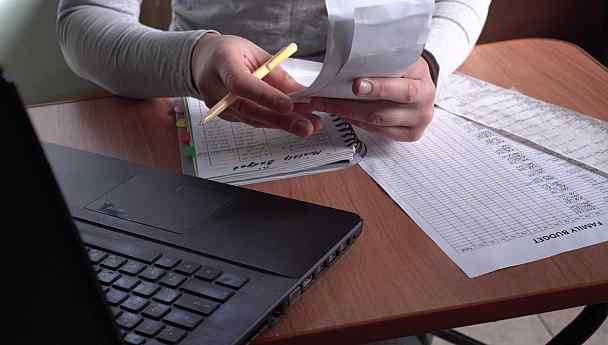 Best Practices
Saving money from your salary can help you reach your financial goals. Here are some ways you can start saving more.
Have a Question? Ask an Expert!
Fill out the form below to reach out to one of our financial professionals.