Cash Advance and Payday Loans in South Carolina
Request a Loan Today*
*By filling out the form above, you will be routed to OpenCashAdvance.com's loan request form.
It's been almost 20 years since cash advances first started in South Carolina. Since then, hundreds of lenders have started offering cash advances throughout the state. However, in 2009, the state launched a series of tight business restrictions, forcing many lenders to shut their doors. Cash advances are still very popular in South Carolina, though. Currently, over 300 cash advance lenders are operating within the state. Chances are, there's at least one in your area. Before you sign up for a cash advance, check out the latest state statutes and regulations below. Or, to get started with your loan request right now, head on over to our secure loan request form.
South Carolina Cash Advance and Payday Loan Rules and Regulations
In South Carolina, you can request a cash advance of up to $550. Your loan must not exceed 31 days. APR is around 391%, and rollovers are not permitted.
Borrowers are only allowed one outstanding loan at a time. Additionally, there is a cooling off period of one day after eight consecutive loans. Lastly, lenders may charge a NSF fee of $10.
South Carolina Cash Advance Lenders by City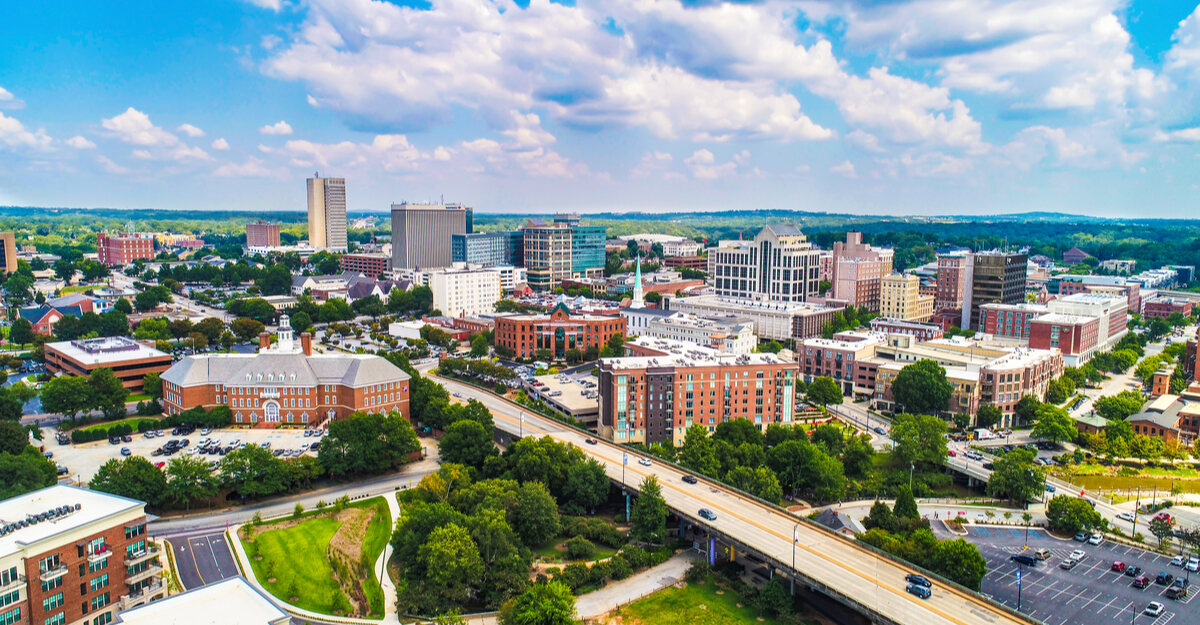 There are many places to find a cash advance in South Carolina. Some of the highest-rated lenders in South Carolina's top five cities are:
Columbia – ACE Cash Express, Uptown Cash, Carolina Loans

Charleston – Fastest Cash Advance Loans of Charleston, Cash America Pawn, Approved Cash Advance, Cash N Advance

Myrtle Beach – Express Check Advance, Coastal Cash Advance, Advance America, National Cash Advance, Quik Cash Advance

Rock Hill – Anyday Loans, Check America Advances, Cash On the Spot Loans, Advance America Cash Advance, National Cash Advance

Greenville – 1st Choice Cash Advance, Fast Cash Check Advance, Mr. Money Cash Advance, On-Time Cash Advance, First Cash Advance
How to Get a Payday Loan in South Carolina
You can request a loan online, in-store, or over the phone. When applying for a loan, you may be asked to provide several sets of information, including:
Personal information such as name, address, and contact information

Employment information such as employer or company name

Financial information such as proof of income or benefits
Many lenders may let you know within minutes whether you qualify for a loan. If you do qualify, lenders may extend an offer. The funds may be transferred in as little as one business day.
Installment Loans in South Carolina
Installment loans may offer borrowers with higher loan amounts and repayment flexibility. Borrowers can repay an installment loan in equal monthly payments.
Installment Loan Regulations for South Carolina
Installment loans may be an excellent option for those in need of large sums of emergency cash. Although installment loans are regulated like payday loans, the state does not cap the interest rate on installment loans. Borrowers can request up to $7.500 in installment loans.
Requesting Title Loans in South Carolina
The poverty rate in South Carolina is 16.6%, with one out of every six residents living in poverty. Further, about 790,657 of the state's 4,751,345 residents had income levels below the poverty line within the last few years. Such high poverty rates can mean that many families cannot meet or afford unexpected monetary needs. Title loans are another form of short-term, small-dollar loans that may help struggling families or individuals mitigate monthly costs.
Many in South Carolina offer title loans. To request a title loan, fill out an online form or visit a direct lender's storefront. You may be asked to provide some personal information on the request form. If approved, the lender may ask to see your vehicle and the corresponding hard copy title. They may offer you a loan amount based on the value of the vehicle you set as collateral. If you default on the loan, you may put your vehicle at risk of being repossessed.
Car Title Loans Laws in South Carolina
Auto title lending is permitted in South Carolina. Title loans in South Carolina are often offered only in amounts greater than $600. Usually, a higher loan amount is accompanied by a higher interest rate. The interest rate for title loans in South Carolina is around 25% per month or 300% annually.
If you do not repay the title loan by the due date, the loan may be rolled over. Interest will continue to accrue on the loan until it is paid off. Many lenders will offer loans for up to one or two years, but these loans come with even higher interest rates, often exceeding 300%.
Residents can refer to the state's lending statutes to learn more about auto title lending in South Carolina.
Title Loan Requirements
To be eligible for a title loan in South Carolina, applicants must meet the following requirements:
Be at least 18 years of age

Have a valid government-issued ID

Have proof of residency in South Carolina

Have proof of income

Provide the hard copy of a lien-free car title
Final Thoughts
Although we are not a direct lender, we aim to connect borrowers to lenders in South Carolina offering financing. If you need emergency funding, complete the request form on this page to see if you are eligible. We have helped over a million consumers since 2015.
---
TYPE YOUR ZIP BELOW TO SEE CASH ADVANCE COMPANIES
Cash Advance Information by State:
South Carolina Advance Loan - Cities
Recent Blogs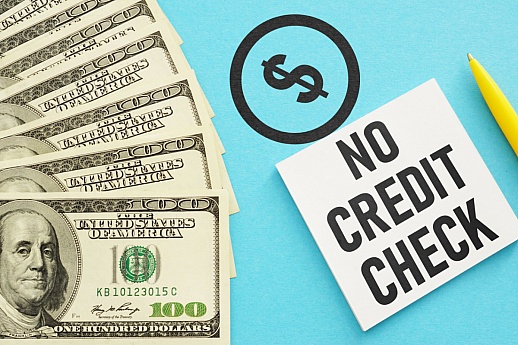 Loan Advice
If you have damaged credit and are looking for financing, you may be wondering if no credit check guaranteed loans are real. Read on to find out if no credit check loans are available or not.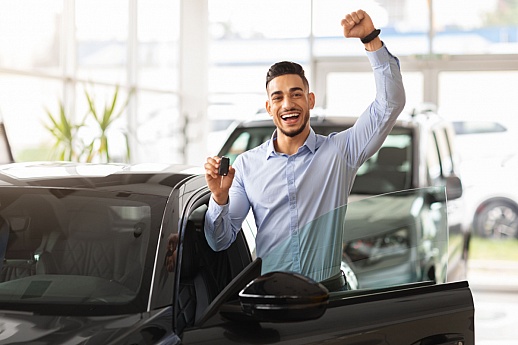 Loan Advice
Are you looking to buy a new car but don't have the funds upfront? Consider getting a car loan to help bridge the financial gap. Keep reading to learn more about car loans.
Have a Question? Ask an Expert!
Fill out the form below to reach out to one of our financial professionals.