Cash Advance South Carolina
Request a Loan Today*
*By filling out the form above, you will be routed to OpenCashAdvance.com's loan request form.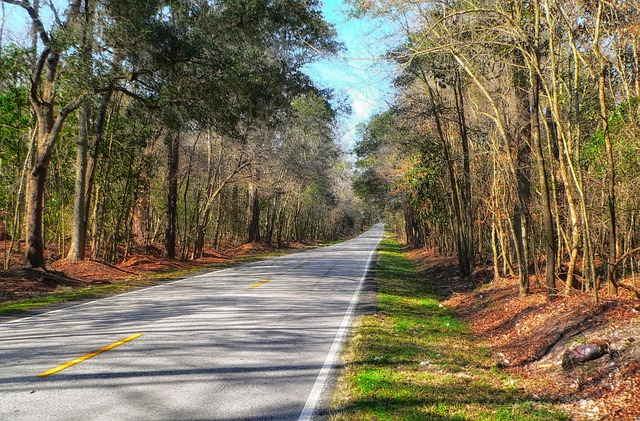 It's been almost 20 years since cash advances first started in South Carolina. Since then, hundreds of lenders have started offering cash advances throughout the state. Back in 2009, the state launched a series of tight business restrictions, which forced many lenders to shut their doors. Cash advances are still very popular in South Carolina, though. According to a report from Veritec Solutions, about 100,000 cash advance users borrowed a total of over $400 million in 2013 alone. Currently, there are over 300 cash advance lenders operating within the state of South Carolina. Chances are, there's at least one in your area. Before you sign up for a cash advance, though, check out the latest state statutes and regulations below. To get started with your loan request right now, head on over to our secure loan request form.
South Carolina Cash Advance State Statutes
In South Carolina you can take out a cash advance of up to $550. Your loan must not exceed 31 days. That's to protect you from the interest getting out of control. Another helpful regulation is that you're not allowed to be charged a fee that's over 15-percent of the value of your loan. So, if you were borrowing $500, you would at most receive a fee of $75. You do need to realize, though, that the fee and loan will accrue interest during the entire duration of your loan. Also remember, you need to pay off the loan within 31 days. Rollovers are not permitted in South Carolina.
While most of South Carolina's cash advance laws are on the tough side, there is one loose restriction that you should be aware of. There is no maximum number of outstanding loans that you can have at one time. Some states limit that number. Not South Carolina. Taking out more than one cash advance at a time can be very risky and many borrowers have trouble paying off both, or multiple loans. That's why we recommend that you do your best to pay off your first cash advance before you take out another one.
Popular Cash Advance Lenders by City
There are many places to find a cash advance in South Carolina. If you live in a city with a large population, then you'll likely have more lenders to choose from. We used Yelp to find a few lender locations in South Carolina's biggest cities. Since our database of lenders is always changing, we make no claims that we currently work with or have ever worked with any of the lenders listed below. Please note that this list of lenders is being provided for informational purposes only.
Columbia – Uptown Cash (also offers check cashing), Carolina Loans
Charleston – Fastest Cash Advance Loans of Charleston (also offers check cashing), Cash America Pawn (also a pawn shop) , Approved Cash Advance, Cash N Advance
Myrtle Beach – Express Check Advance (also offers check cashing), Coastal Cash Advance (also offers check cashing), Advance America (also offers tax services and check cashing), National Cash Advance, Quik Cash Advance, First American Cash Advance
Rock Hill – Anyday Loans, LLC (also offers check cashing), Check America Advances (also offers check cashing), Cash On the Spot Loans, Advance America Cash Advance, National Cash Advance
Greenville – 1st Choice Cash Advance, Fast Cash Check Advance, Mr Money Cash Advance, On-Time Cash Advance, First Cash Advance
These are just some of the lenders operating in South Carolina. If this list seems a little overwhelming, don't fret – we can save you time and help you narrow it down to just one lender. All you have to do is fill out our simple form and we'll try to pair you with a reputable lender within seconds. After that, they'll guide you through the loan application process and present you with your actual loan agreement.
South Carolina Payday Loan Regulations
The same legislation that was written up for cash advance loans applies to payday lending as well. The two products are seen as the same in the eyes of the law.
How Payday Loans Work – A loan customer borrows money from a lender and then pays it back in a lump sum on a specified due date. Many lenders will automatically withdraw the loan and fees on a date outlined in the loan agreement.
Maximum Amount – Lenders cannot offer over the amount of $550.
Repayment Extensions – The lender is not allowed to let you rollover your loan.
South Carolina State Economy
South Carolina cash advance borrowers might be interested in information about the state economy. According to the Bureau of Labor Statistics, the current unemployment rate for South Carolina is at 6.7-percent. That's quite a bit higher than the record low, which was 3.5-percent in 1998. Just in case you're curious — the record high was 11.8-percent back in 1983.
A few of the biggest agricultural outputs in South Carolina include poultry, tobacco, dairy, cattle, swine, rice, soybeans, and hay. As far as agricultural goods go, South Carolina is most known for textile goods, paper products, chemical products, machinery, automobiles, and automotive products. Tourism is also a big economic boon for South Carolina.
South Carolina, or The Palmetto State, is a great place to settle down, find a job, and start a family. Of course, financial hiccups can happen there, too. Don't stress out too much, though. If you're in need of a cash advance, we hope this information will help you know what you can expect when you take out a cash advance in South Carolina.
Requesting Title Loans in South Carolina
The poverty rate in South Carolina is 16.6% with one out of every six residents of the state living in poverty. Further, about 790,657 of the state's 4,751,345 residents had income levels that were below the poverty line within the last few years.
Such high poverty levels can mean that many families are unable to make ends meet or afford unexpected monetary needs. Title loans are another form of short-term, small-dollar loans that can help struggling families or individuals to mitigate monthly costs.
Title Loans Laws in South Carolina
Auto title lending is permitted in South Carolina, but only under state credit laws that solely allow loan amounts greater than $2,500, in order to avoid the small loan cap in the state. Residents can refer to the state's lending statues to learn more about auto title lending in South Carolina.
Consumers can apply for a car title loan a storefront lender or online. There is roughly one title lender per ten-thousand to twenty-thousand adults in South Carolina. Applicants may need to present a valid registration of the vehicle being borrowed against.
Alternative Financing Options
Residents who want alternative options to title loans in South Carolina can consider the following:
Paycheck Advance: Individuals who are having trouble making ends meet each month can ask for an advance on their following paycheck, from their employer or place of work. This can help to mitigate bills that may be due before a consumer's regular paycheck date.
Installment Loans: Installment loans are personal loans that can be less expensive than shorter-duration funding. Borrowers are able to pay back their loans in increments and over longer periods of time.
Friends and Family: Consumers can consider borrowing money from trusted friends and family members. Those who opt for this should note, however, that there may not be official financial institutions to moderate such transactions.
*OpenCashAdvance.com strives to present accurate information on each state's regulations; however, we do not guarantee accuracy of data as presented. Please contact your state's department of finance or visit your state's official website for the most accurate information and inquiries. You can find your state's site here: www.bofi.sc.gov
---
TYPE YOUR ZIP BELOW TO SEE CASH ADVANCE COMPANIES
Cash Advance Information by State:
South Carolina Advance Loan - Cities
Recent Blogs
Best Practices
If you've recently lost your job, you're undoubtedly under a lot of stress. However, there are still options to cover your bills and necessary expenses. Consider these alternatives while you search for a new job.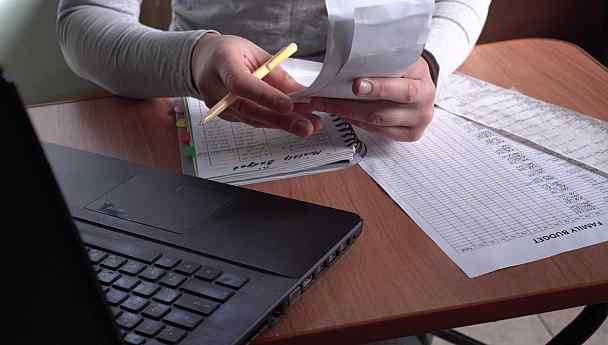 Best Practices
Saving money from your salary can help you reach your financial goals. Here are some ways you can start saving more.
Have a Question? Ask an Expert!
Fill out the form below to reach out to one of our financial professionals.