Cash Advance and Payday Loans in Nevada
Request a Loan Today*
*By filling out the form above, you will be routed to OpenCashAdvance.com's loan request form.
Finding a cash advance in Nevada can be easier when you employ the help of short-term lenders. Whether you have faced prior rejections from other creditors, online lenders may be able to offer cash advances.
Payday loans are short-term, high-interest products typically sought after by consumers who need funding to cover an emergency expense. They can be used for practically any expense, from home repairs to medical bills to car payments, making them a versatile product. However, because payday advances are short-term, they can be relatively pricey.
Unfortunately for Nevada borrowers, the state does not cap annual interest rates, making payday advances in Nevada some of the most expensive in the nation. Borrowers should therefore take the utmost care when deciding whether they can afford to repay them.
Payday advances are typically marketed to consumers who have a low or nonexistent credit score, as they are relatively accessible and easy to request. While they are not practical for regular use, they can be useful in times of emergency when a consumer has limited options.
Nevada Cash Advance and Payday Loan Rules and Regulations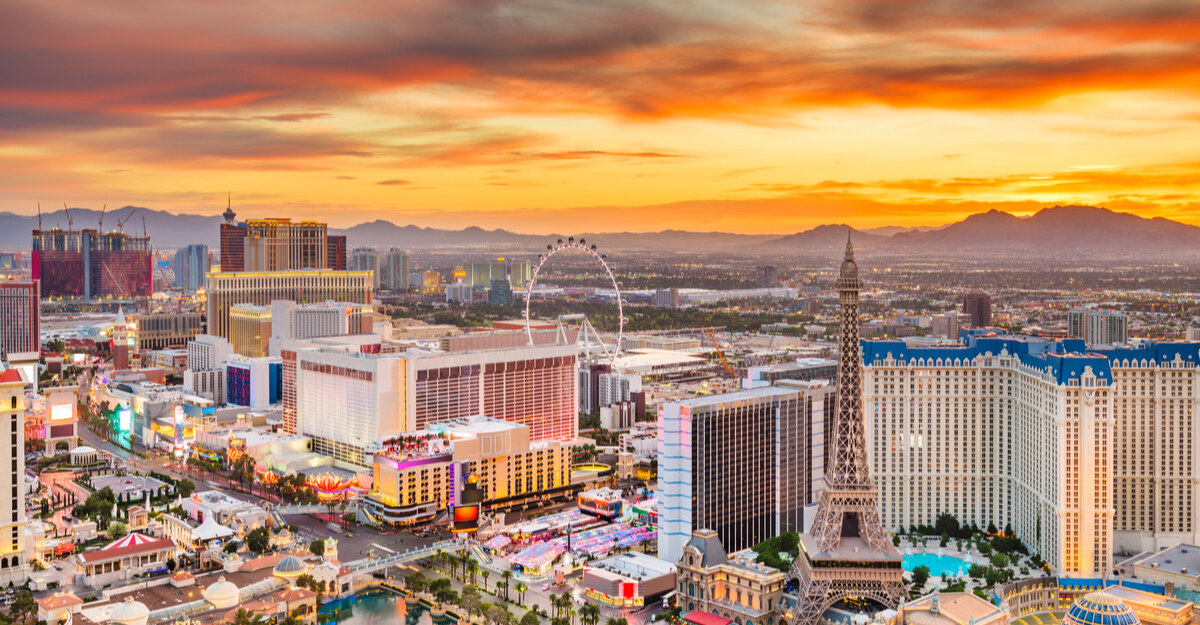 Cash advances are legal in Nevada. The minimum advance amount is not specified by law; thus, the online lender must define their base. However, the maximum amount is 25% of the borrower's monthly gross income. The minimum term is not specified, but the maximum term is 35 days. Finance charges and APR have no limit in Nevada; therefore, lenders can set higher rates than they would in other states.
Borrowers in Nevada are only allowed one loan. However, loans can be rolled over as long as the term doesn't exceed 60 days. Lenders may charge NSF of up to $25.
How do Payday Loans Work?
When seeking a fast cash source, payday advances can be a viable option for many consumers. However, if you're unsure whether you'll be able to repay the advance on time, it's best to steer clear.
To request a payday advance, you may need to fill out a request form. Online lenders and many storefront lenders have request forms available online. After filling out a request form and attaching the required documentation, a lender may either approve or deny your request.
If you're approved, the lender may extend an offer, which you must then read and sign. A payday agreement is a legally binding contract, so be sure you understand all the terms and conditions set by the lender.
Nevada Cash Advance Lenders By City
Here are a few options for storefront payday lenders in Nevada.
Clark County Credit Union is a Better Business Bureau accredited credit union offering auto and personal loans. Their credit threshold may be higher than other lending companies, but customers with a higher credit score may receive a more affordable and favorable agreement. You can use the money however you like. If you're looking to purchase a car, you may be pre-approved for an auto loan before you go shopping, with rates as low as 1.49% APR.
Dollar Loan Center offers up to $5,000 in signature advances to Nevada residents. You can complete a request right from your phone or computer with their free online application form. They have a total of 57 locations throughout Nevada and Utah. They offer both debit card and online funding. You can pay your Nevada installment advances all at once, make minimum payments, or increase your payments to reduce interest fees. Additionally, they have live phone support and online support to help you manage your account balance and field any questions.
Advance America is a popular option for short-term funding. They have offices in Las Vegas, Reno, Carson City, and Henderson. They've had a presence in Nevada since 2002 and are a trusted lender in the area. All credit levels can complete a loan request. Advance America in Nevada offers in-store payday, installment, and title loans. Payday advances range from $100 to $1,000, installment advances range from $250 to $2,500, and title advances range from $400 to $10,000.
Please remember that we provide the list above for informational use only. We do not assure that we collaborate with any of the providers mentioned above. You may also find more city links at the end of this article.
How To Get A Payday Loan In Nevada
Many consumers in Nevada often need help to cover unexpected cash difficulties. Cash advance lenders can be the perfect place to start, as these providers may work with a wide variety of borrowers.
Borrowers can complete an online request form to save time and learn more about cash advances from a comprehensive lender system. A request form typically requests the following:
Personal information, such as your name, address, and phone number

Business information, such as your employer or revenue source

Bank information, such as your account number
Lenders require this information to process the request fast. After completing the request, most applicants are notified about their results within minutes if a lender is keen to work with them. If the lender approves your request, you may get your money in as short as one business day.
Installment Loans In Nevada
Installment loans differ from other cash advances due to the amount provided and repayment term. Installment advances offer lengthier terms with the option to repay the loan in equal monthly payments.
Installment Loan Regulations For Nevada
The Nevada state legislation applies specific laws when it comes to installment loan restrictions and requirements. Unsecured advances depend on the borrower's ability to afford the payments, which is based on monthly income and expenses.
Deferred deposit installment loans have a maximum term of 90 days. High-interest installment advances have no term specifications; however, they are restricted to 199% interest. Lenders are not permitted to sue their borrowers if they default. Default status allows the lender to drop the interest rate to prime plus 10% and present a repayment plan to the borrower.
Requesting Title Loans In Nevada
If you are incapable of receiving a regular cash advance, you may inquire about a title advance. Title advances require an asset to be used as collateral, such as a car. If the borrower is unable to repay the loan, the lender may seize the vehicle.
Nevada residents may rely on title advances to repay their obligations when seeking different cash advance options. Title advances are a popular type of cash advance among borrowers with credit scores falling under the accepted standard. Title loan terms range between 15 and 30 days and may present an APR over 100%.
Car Title Loan Laws In Nevada
Secured title advances allow 30 to 210 days for the borrower to repay the loan. To obtain this type of money advance, borrowers must transfer their car title to the lender until the money borrowed is paid back in full.
Title loans usually follow this process:
The title lender approves money to the borrower, and the borrower accepts, providing the title lender with a security interest in the private property owned by the borrower.

The borrower agrees that the lender may temporarily hold the title certificate.

The borrower has the right to receive the title by repaying the money as a whole and abiding by the title agreement for an agreed period.
Title Loan Requirements
Residents of Nevada may request a title advance by providing the following information:
Valid government-issued photo ID
Proof of residence

Photos of your vehicle

Lien-free car title

Proof of income
Final Thoughts
If you're looking to address emergency bills, our network of lenders in Nevada may be willing to offer you financing. Since 2015, we have been trying to help connect consumers to financers. Get started with your search by completing the loan request form on this page.
---
TYPE YOUR ZIP BELOW TO SEE CASH ADVANCE COMPANIES
Cash Advance Information by State:
Nevada Advance Loan - Cities
Recent Blogs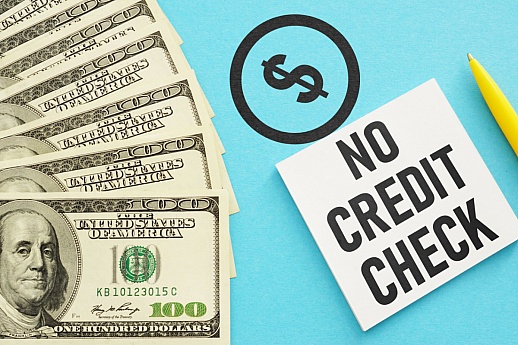 Loan Advice
If you have damaged credit and are looking for financing, you may be wondering if no credit check guaranteed loans are real. Read on to find out if no credit check loans are available or not.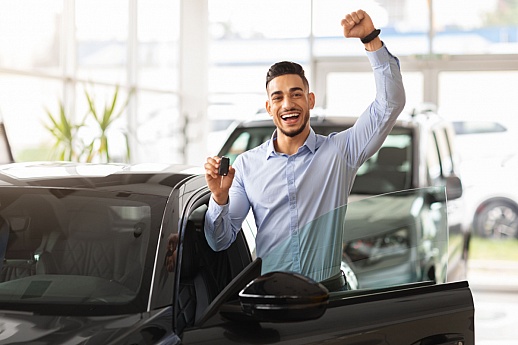 Loan Advice
Are you looking to buy a new car but don't have the funds upfront? Consider getting a car loan to help bridge the financial gap. Keep reading to learn more about car loans.
Have a Question? Ask an Expert!
Fill out the form below to reach out to one of our financial professionals.