Request a Loan Today*
*By filling out the form above, you will be routed to OpenCashAdvance.com's loan request form.
Nevada is one of the handful of states without a rate cap on cash advances. Combine that with the state's countless casinos, and it's not too surprising that Nevada is the state with the highest percentage of residents in debt. Nevada lawmakers have started to react. Recently, Nevada senators passed a bill that requires cash advance lenders to show potential borrowers what the APR for their loans will be. Lenders must also explain that a cash advance is only a short-term financial solution. Read on for more Nevada cash advance laws, or if you're ready to get started with your loan request right now, click over to our secure loan request form.
Nevada Cash Advance Laws
In Nevada, your maximum loan amount cannot exceed 25-percent of your expected gross monthly income. So, if you make $2,000 per month, your maximum loan amount would be $500. That doesn't mean you'd actually be offered that much by a lender, though. They look a number of different variables before they decide how much to lend you. According to state law, the number they come up with cannot be over 25-percent of your gross monthly income.
As we said earlier, Nevada doesn't regulate the finance rate and fees for cash advances. Also, there are no regulations pertaining to the amount of outstanding loans you can take out at one time, and Nevada doesn't limit how many times you can extend your loan.
Your lender is allowed to charge collection fees if you cannot pay back your loan. These fees may include, but are not limited to: a $25 dishonored check fee, court costs, service of process costs, and reasonable attorney's fees. Your lender is not allowed to pursue criminal action against you, unless you act with criminal intent.
Nevada Payday Loan Regulations
There is more than one name for short-term, small payday loans. "Payday loan" is another way to refer to cash advances. Since it is another name for the same thing, the product is regulated the same way.
How Payday Loans Work – Fast cash for those with bad credit doesn't come much quicker than with this type of funding, which can arrive in as little as one business day. The loan is meant to be paid back in full on a due date specified by the lender (usually within a couple of weeks of the start of the loan).
Maximum Amount – The cap is set at 25-percent of your gross monthly income.
Repayment Extensions – There is no limit on rollovers.
Nevada State Economy
It's important to look at your financial position before taking out a cash advance. You should be confident that you will be able to pay back the loan in a reasonable amount of time. Your state economy should be one of the factors you consider before applying. Nevada has one of the highest unemployment rates in the country. In May 2015, the state's unemployment rate was 7-percent.
A cash advance can be a real lifesaver when you're in a financial pinch. Just make sure to pay it off as soon as possible.
Requesting Title Loans in Nevada
Nevada residents can also opt for a short-term loan in the form of an auto title loan. These loans often come with high-interest rates and are taken out against a borrower's vehicle. Once a title loan is taken out, lenders place a security interest on the car title until the loan is paid in full, plus interest.
In the sate of Nevada, there is no maximum loan amount. Borrowers can take out loans up to their vehicle's fair market value. While there are no-cost limits, there is a maximum loan term of 30 days, which may go up to 120 days if conditions are adequately met. Additionally, borrowers may not renew their loans more than six times.
In the event of a default, lenders in Nevada must issue a 15-day notice to the borrower and offer a repayment plan. To this end, all lenders must comply with the state's statues laid out in Nev. Rev. Stat. § 604A.10 citation. Borrowers should be aware of the rules and regulations associated with title lending in their state, in order to void predatory lending schemes.
Title Loans Requirements in Nevada
Residents can apply for a title loan at a storefront lender, or online. The applicant will typically be required to present a copy of their state-issued ID or driver's license, the title of the vehicle to be borrowed against, proof of income or bank statements, as well as proof of residence. In some cases, applicants may be required to show proof of auto insurance.
Alternative Financing Options
Like payday loans, title loans can be useful in emergency financial situations. However, consumers may also choose to take out a loan for any number of nonemergency reasons, such as:
Medical expenses, including insurance co-pays and money for prescription drugs and over-the-counter medications
Vacation expenses
Home improvements
Personal expenses
Business opportunities
Child-related expenses
Educational costs
*OpenCashAdvance.com strives to present accurate information on each state's regulations; however, we do not guarantee accuracy of data as presented. Please contact your state's department of finance or visit your state's official website for the most accurate information and inquiries. You can find your state's site here: www.fid.state.nv.us
---
TYPE YOUR ZIP BELOW TO SEE CASH ADVANCE COMPANIES
Cash Advance Information by State:
Nevada Advance Loan - Cities
Recent Blogs
Best Practices
If you've recently lost your job, you're undoubtedly under a lot of stress. However, there are still options to cover your bills and necessary expenses. Consider these alternatives while you search for a new job.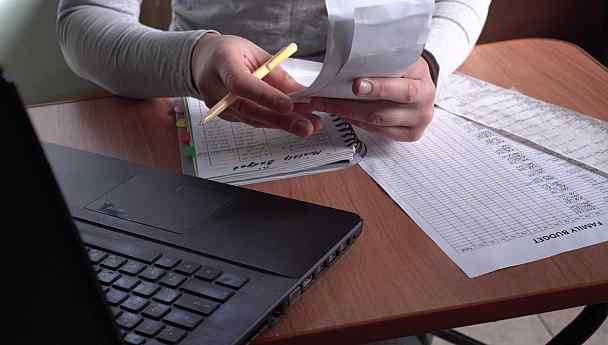 Best Practices
Saving money from your salary can help you reach your financial goals. Here are some ways you can start saving more.
Have a Question? Ask an Expert!
Fill out the form below to reach out to one of our financial professionals.