Cash Advance and Payday Loans in New Mexico
Request a Loan Today*
*By filling out the form above, you will be routed to OpenCashAdvance.com's loan request form.
Short-term lenders make getting cash relatively quick and straightforward, especially for consumers who've faced past rejections and challenges when requesting personal funding. A poor credit score may hold much less weight with online lenders, who may be more inclined to grant express funding to consumers. In fact, there is an abundance of licensed online lenders available to assist you anywhere you are and at any time.
New Mexico Cash Advance and Payday Loan Rules and Regulations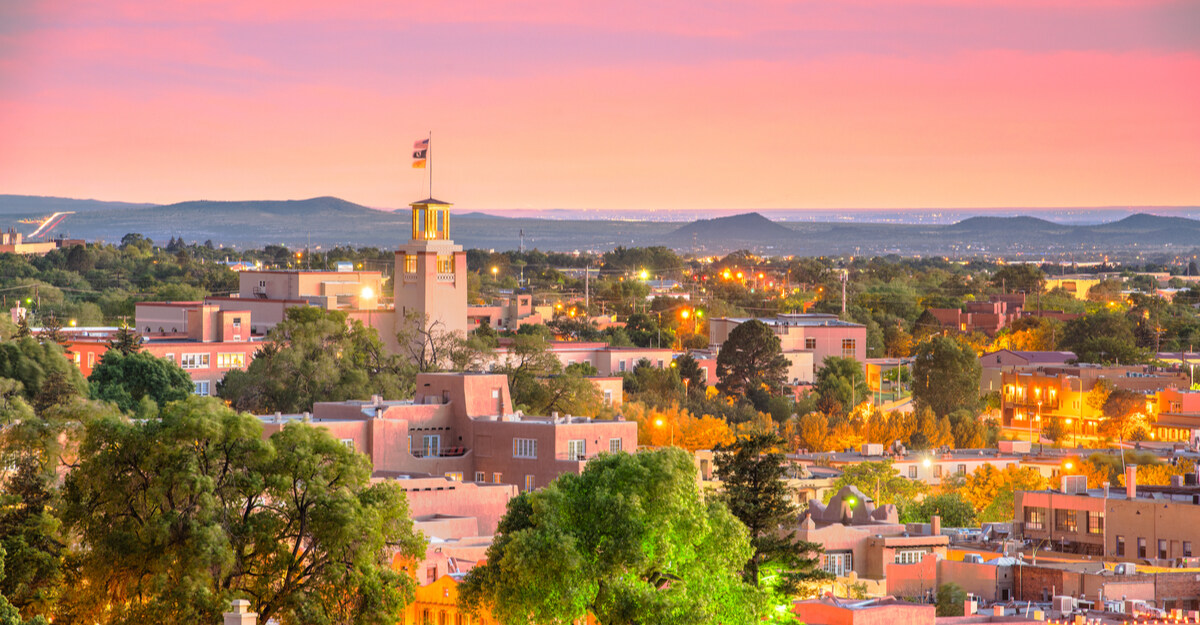 Before 2018, payday advances were governed by the New Mexico Small Loan Act. During this time, payday lending was legal but strictly monitored. Now, payday advances are illegal in New Mexico. All payday lenders offering short-term cash advances must cap the APR at 175% for amounts under $5,000.
New Mexico Cash Advance Lenders by City
While payday lending is illegal in New Mexico, installment loans are not. Below are a few lenders who can offer personal installment advances in New Mexico.
Central Loan Company, LLC.has two office locations in Las Cruces, serving Dona Ana County and the surrounding area. The company was founded in 1954 and has remained a locally operated and trusted lender ever since. Consumers can complete a request online, in-store, or over the phone for signature advances from $500 to $1,000, auto advances from $500 to $15,000, and mobile home funding from $500 to $18,000. To qualify for a contract at Central Loan Company, applicants must meet the following criteria:
1-year full-time employment

Resident of New Mexico for at least two years

Valid New Mexico Issued ID

Qualified applicants may also be asked to present one of the following documents: two most recent paystubs or previous year's income tax forms or Benefits award letter

Proof of Residence (acceptable forms are electric, gas, water, or cell phone bill)

Valid New Mexico driver's license

Vehicle Title

Full Coverage Insurance (if financing more than $3,000)
LendNationhas locations in six New Mexican cities and two locations in Albuquerque and Gallup. LendNation offers both installment advances and title-secured installment advances. According to their website, the first payment on an installment is usually due in 15 to 35 days. It's possible to get an installment if you have less than perfect credit, too. They offer installment advances ranging between $100 and $2,000. Title advances through LendNation can provide you with up to $5,000.
Liberty Financeis a Better Business Bureau accredited lender. With 19 locations spread throughout 17 New Mexico cities, you're likely to have at least one nearby store. Liberty Finance can offer loans for school, car repairs, emergencies, and vacations. One advantage of funding with Liberty Finance is that they offer a way for consumers to build their credit while paying off their debt.
We do not assert that we operate with any of the lenders mentioned above. You may also discover more city links at the end of this article.
How to Get a Payday Loan in New Mexico
Payday advances are banned in New Mexico due to stringent laws such as a cap of 175% APR on small advances. You can read more about the specific laws governing cash advances in the New Mexico Small Loan Act (N.M. Stat. Ann. 58-15-32 to 38).
Potential borrowers should be well acquainted with their state laws before requesting a payday advance. Borrowers who recognize fraudulent acts from an unlicensed lender may file a complaint with the state's consumer affairs division.
Although payday advances may not be legal in New Mexico, installment and other personal advances are. When inquiring about short-term cash advances, lenders usually require you to complete an online form with the following information:
Personal information, such as your name, address, and phone number

Business information, such as your employer or revenue source

Bank information, such as your account number
Once you submit your request, some lenders may offer a decision within minutes. If the lender accepts the offer, you may receive the cash in as little as one business day.
Installment Loans in New Mexico
This form of short-term cash advance typically offers between $1,000 and $5,000. Installment advances are comparable to personal funding, where borrowers repay the borrowed sum in monthly payments over a fixed period. However, unlike payday advances, installments do not have to be paid in one lump sum.
Although installment products may appear to be an option for borrowers with lower credit scores, the cost for this type of product may often be much higher than those offered by banks.
Legal borrowers 18 years and older may be fit to request an installment advance online. Some requirements may differ by the lender, but most require similar information.
Proof of identity and address

Recent paystubs or proof of employment

Banking information
Installment Loan Regulations for New Mexico
Every state regulates fast cash advances independently by setting term limits and maximum amounts. Therefore, it is important to understand the regulations regarding installment advances in New Mexico.
Lenders must present a legal license to operate in the consumer advance business. Every lender must submit the following in a written statement when a consumer becomes contractually obligated:
The amount of the advance

The date the loan was consummated

A schedule or a description of the payments

The type of security, if any, securing the advance

The name and address of the lender

The name of the person primarily obligated for the advance

The amount of principal
Requesting Title Loans in New Mexico
New Mexico applicants may request title advances to help meet their financial emergencies. Title advances are a popular form of cash advance amongst applicants with lower credit scores. These contracts are usually given for a longer period and can often hold a substantial APR over 100%.
Title advances may be a good fit if you cannot receive an installment advance or are looking to borrow more money than an installment advance can provide. The main difference between an installment and a title advance is that installment advances are unsecured, while title advances are secured with collateral. Therefore, unsecured cash advances do not require borrowers to present assets against the cash, whereas secured cash advances like title advances do.
With title advances, the lender temporarily takes possession of the collateral--usually a car or motorcycle--until the advance is repaid. If the borrower is incapable of paying back the money, the lender may seize the automobile.
Car Title Loan Laws in New Mexico
New Mexico authorities implement special rules when requesting a car title advance. Secured title lenders need their applicants to briefly hand over a hard copy of their title until the amount is repaid in full.
Title loans usually follow this process:
The title lender provides funds to the borrower, and the borrower agrees to the terms by presenting the title lender with their vehicle hard copy.

The borrower understands that the lender temporarily keeps the certificate of title.

The borrower can retrieve their certificate of title after repaying the amount borrowed in whole and abiding by the title agreement for an agreed period.
Title Loan Requirements
Residents of New Mexico may request a title agreement by presenting the following information:
Valid government-issued photo ID

Proof of residence

Photos of your vehicle

Lien-free car title
Final Thoughts
Although payday loans are banned in New Mexico, you may still request installment loans. Since 2015, we have helped connect consumers to lenders. If you're looking for financing to address emergency bills, complete the request form on this page to get started.
---
TYPE YOUR ZIP BELOW TO SEE CASH ADVANCE COMPANIES
Cash Advance Information by State:
New Mexico Advance Loan - Cities
Recent Blogs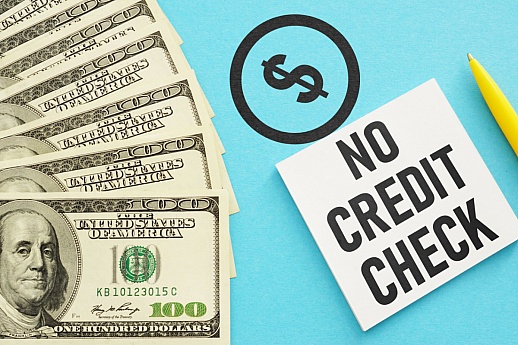 Loan Advice
If you have damaged credit and are looking for financing, you may be wondering if no credit check guaranteed loans are real. Read on to find out if no credit check loans are available or not.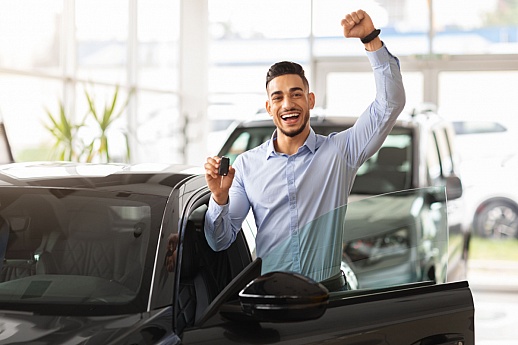 Loan Advice
Are you looking to buy a new car but don't have the funds upfront? Consider getting a car loan to help bridge the financial gap. Keep reading to learn more about car loans.
Have a Question? Ask an Expert!
Fill out the form below to reach out to one of our financial professionals.