Cash Advance New Mexico
LEARN THE LATEST RULES AND REGULATIONS* ASSOCIATED WITH CASH ADVANCES AND PAYDAY LOANS IN New Mexico
Request a Loan Today*
*By filling out the form above, you will be routed to OpenCashAdvance.com's loan request form.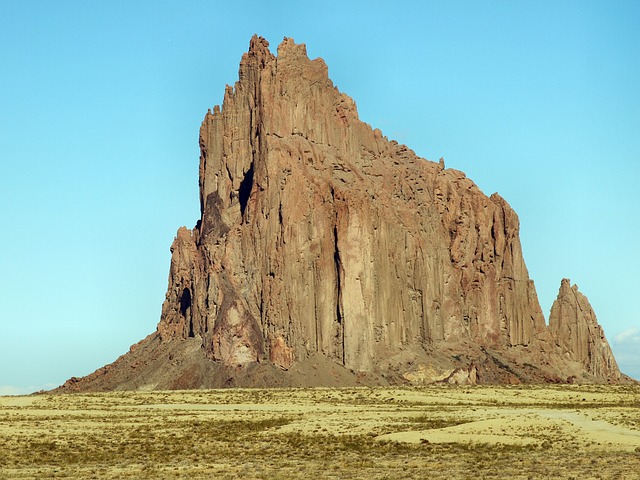 In some states, the cash advance laws are so strict that many lenders flee for states with lower rate caps, where they hope to be able to turn a profit. While New Mexico has tighter restrictions than some states, you should be able to find a lender in your area. At least for now.
New Mexico Attorney General Hector Balderas recently said that he'd support a reasonable cap on cash advance interest rates. Other state legislators are actively pushing for stricter cash advance laws in New Mexico. So far, their bills and proposals have been met with heavy opposition. So for the foreseeable future, it looks like the current regulations are here to stay. Read on for a close look at New Mexico's online loan laws. To get started with your loan request right now, head on over to our secure loan request form.
New Mexico Cash Advance Rules and Regulations
In New Mexico, the maximum loan amount includes your principal and fees, and cannot be higher than 25-percent of your gross monthly income. If you have multiple cash advances, the sum of the principle amount and fees of all of them can't be more than 25-percent of your gross monthly income. Your loan term can't be more than 35 days. Your loan term can't be less than 14 days, unless you sign something to let a lender give you a shorter term.
The maximum finance charges are $15.50, plus a $.50 verification fee, for every $100 you borrow. So if you were to take out a 14-day, $100 loan, the highest finance charge you'd have to pay would be $16. That's 416-percent APR. A 14-day, $200 loan, could require up to a $32 finance charge.
If your check doesn't clear when the lender tries to cash it, you could be charged a $15 NSF fee. Your lender is not allowed to pursue criminal action against you.
New Mexico Payday Loan Regulations
If you are curious how the cash advance regulations listed above compare to the state's payday loan rules, you should know that these two financial products are one in the same. They are both regulated by the same laws.
How Payday Loans Work – When you need money in a hurry, traditional lending sometimes doesn't make sense. Short-term, small-dollar loans get you the cash you need fast. They can also be paid back all at once after you receive your next paycheck.
Maximum Amount – A lender can only offer a borrower up to 25 percent of his or her gross monthly income. And, that amount should include the fees related to the loan.
Repayment Extensions – Lenders may not offer rollovers.
New Mexico State Economy
Before you take out a cash advance, you should first make sure you'll be able to pay off the loan in time. You should read up on the current state economy. In May 2015, the unemployment rate in New Mexico was 6.2-percent. That's similar to other states in the area. The state's lowest unemployment rate was 3.7-percent back in August 2007.
A short-term loan can be your best line of defense against unexpected bills. Just be sure to pay the loan off as soon as possible and never use cash advances as a long-term debt solution.
*OpenCashAdvance.com strives to present accurate information on each state's regulations; however, we do not guarantee accuracy of data as presented. Please contact your state's department of finance or visit your state's official website for the most accurate information and inquiries. You can find your state's site here: www.rld.state.nm.us/financialinstitutions
---
TYPE YOUR ZIP BELOW TO SEE CASH ADVANCE COMPANIES
New Mexico Advance Loan - Cities
Recent Blogs
Best Practices
The novel COVID-19 continues to have an impact on communities across the United States, as the number of diagnosed cases in the country surpassing 15,000 at the time of publication.
Best Practices
Buying a house can be simply put, exhilarating and overwhelming. It's exciting to finally have your very own place to call home, but it's also a huge step in your life.