Cash Advance and Payday Loans in Louisiana
Request a Loan Today*
*By filling out the form above, you will be routed to OpenCashAdvance.com's loan request form.
In Louisiana, cash advances and payday loans are regulated the same way because they are considered the same service. Cash advances and payday loans can be a temporary solution when faced with a financial emergency.
Louisiana Cash Advance and Payday Loan Rules and Regulations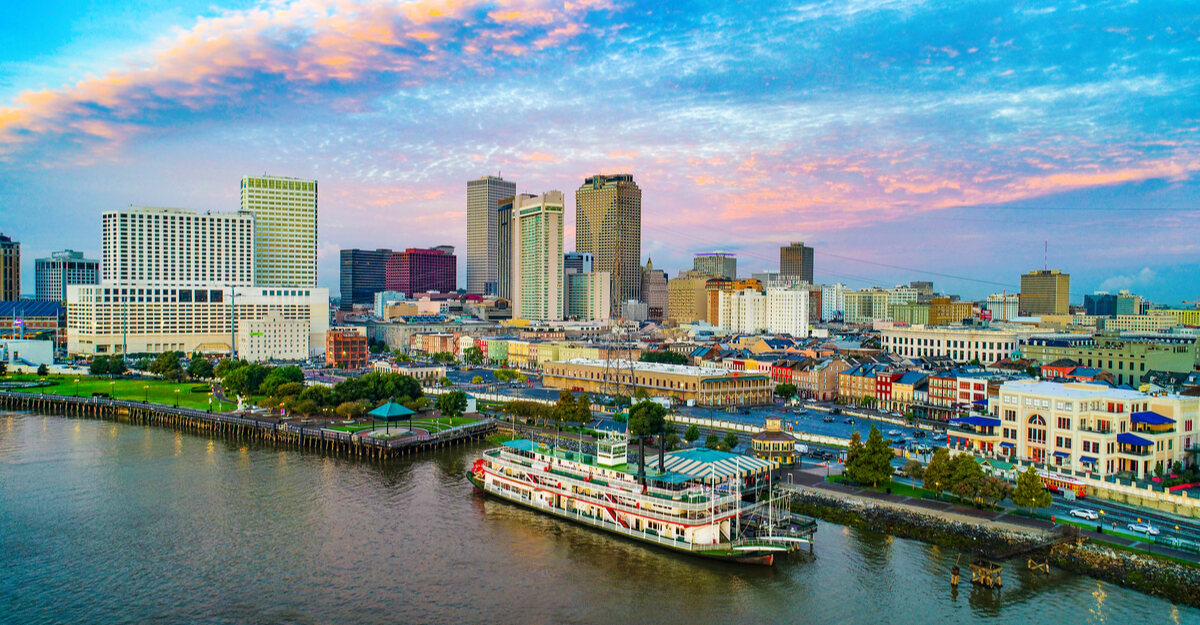 In Louisiana, cash advances and payday loan companies must obtain a license from the Louisiana Office of Financial Institutions to operate legally. Additionally, the Deferred Presentment and Small Loan Acts regulate the lending industry.
The maximum cash advance and payday loan amount in Louisiana is $350. Borrowers can obtain a loan for a maximum term of 30 days. The maximum finance charge is 16.75% of the amount advanced plus a $10 documentation fee. Additionally, lenders can charge $30 for a two-week $100 loan. Thus, the average annual percentage rate (APR) may reach 391%.
It is prohibited to borrow more than one cash advance and payday loan at a time in Louisiana. Roll-overs or loan extensions are not allowed. When a borrower defaults, lenders cannot pursue criminal charges.
Louisiana Cash Advance Lenders by City
There are nearly 1,000 payday lenders in Louisiana. This allows its residents to have many options to choose from. Below are a few cities where some reputable lending companies operate.
Alexandria: Advance America, Ace Cash Express, Allied Cash Advance, MR Money, Paycheck Loans
Baton Rouge: Ace Cash Express, Check into Cash, Advance America, Money Mart, Speedy Cash
Gretna: Speedy Cash, Approved Cash, Advance America, Ace Cash Express
Metairie: Check into Cash, Advance America, Ace Cash Express,
New Orleans: Money Mart, Ace Cash Express, Check into Cash, Crown Loan Payday Advance, Advance America
For further details:
Allied Cash advance, Paycheck Loans, and Crown Loans only offer payday loans.
Money Mart offers payday loans and installment loans.
Approved Cash offers payday loans and title loans.
Advance America, Ace Cash Express, Speedy Cash, and Check into Cash offer payday loans, installment loans, and title loans.
How to Get a Payday Loan in Louisiana
To get a loan in Louisiana, borrowers must be at least 18 years of age. Louisiana residents can request payday loans online. Customers must fill out an application form on the lender's website and send a loan request. Borrowers can submit their loan requests anytime during the day, and if approved, the lender may contact the customer.
Borrowers in Louisiana can also request payday loans in person by visiting a brick-and-mortar location. Most storefront lenders do not require appointments, and walk-ins are welcomed.
For both cases, if the lender approves the loan, they may transfer the funds in as little as one business day.
Payday lenders usually ask for the following documents:
Government-issued ID

Address

Phone number

Proof of income

Source of income

Bank account information
Some lenders may ask for additional documents.
Installment Loans in Louisiana
Clients often opt for installment loans if they require more funding. When taking out an installment loan, borrowers pay back the borrowed amount in equal monthly payments. Most of the time, the lender and the borrower compromise and set a repayment schedule that works for both parties.
To be eligible for an installment loan in Louisiana, borrowers must present the same required documents as a payday loan.
Also, borrowers have the right to pay off their loans early without paying a pre-payment penalty. Paying off installment loans as soon as possible is a great way to reduce the loan principal, the total number of payments, and most importantly, the overall cost.
Installment Loan Regulations for Louisiana
In addition to requesting an installment loan, Louisiana allows its residents to request an installment payment plan when having trouble repaying loans. Installment payment plans help create a payment structure that can accommodate the borrower.
For payday loans divided into installment payments, the repayment period may last between six months and one year. For installment loans ranging between $500 and $5,000, borrowers may pay back the loan in up to three years.
The APR and additional fees depend on the amount that has been borrowed, the term of the loan, and the lender.
Requesting Title Loans in Louisiana
In the state of Louisiana, borrowers who are short on cash and fail to obtain a payday or installment loan can consider taking out a title loan. Also known as car title loans, these loans are secured by the title of the borrower's vehicle. Like payday loans, these loans may provide quick cash to borrowers who are in urgent financial need.
Like payday loans, title loans are popular among borrowers because a lower credit score may not be held against them. Car title loans are the most common forms of title loans.
When obtaining a car title loan, the vehicle is used as collateral. Therefore, if a customer defaults on their title loan, the lender can legally gain possession of the vehicle and sell it to cover the loan's outstanding amount.
Car Title Loan Laws in Louisiana
While car title lenders are permitted in Louisiana, loans must be greater than $350 and terms longer than two months to avoid state restrictions.
The amount of the loan depends on the value of the car. Usually, borrowers can get up to 50% of the vehicle's total value. To determine the car's value, lenders may ask for some photos and an inspection of the car.
In Louisiana, clients can borrow title loans ranging between $1,000 and $25,000. Depending on the borrowed amount, the term of the loan may be up to three years. The APR depends on the amount and the term of the loan. However, most title lenders may charge an average of 25% monthly interest, making the APR about 300%.
Title Loan Requirements
Residents of Louisiana who wish to take out a title loan may need to present the following documents to the lender:
Government-issued ID

Clean title of the vehicle

Proof of income

Proof of residency

Active bank account
Title loan lenders may ask for additional documents such as proof of insurance and vehicle registration. Thus, borrowers should be prepared to present any additional information requested.
Final Thoughts
Although Louisiana's payday loan limit is low, it can still make a big difference during a financial emergency. If you're looking for up to $350 in a pinch, our request form can help you try and connect with a reputable lender. Since 2015, we have helped over a million consumers and have gained their trust in the process. If you're looking for financing options, complete the form on this page to get started.
---
TYPE YOUR ZIP BELOW TO SEE CASH ADVANCE COMPANIES
Cash Advance Information by State:
Louisiana Advance Loan - Cities
Recent Blogs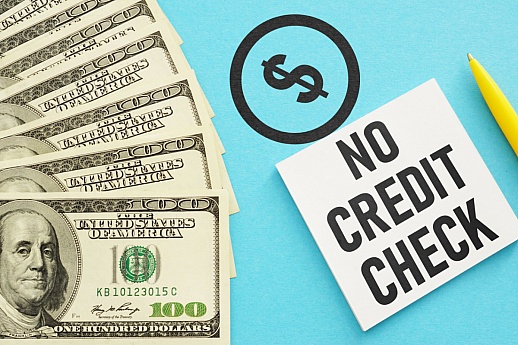 Loan Advice
If you have damaged credit and are looking for financing, you may be wondering if no credit check guaranteed loans are real. Read on to find out if no credit check loans are available or not.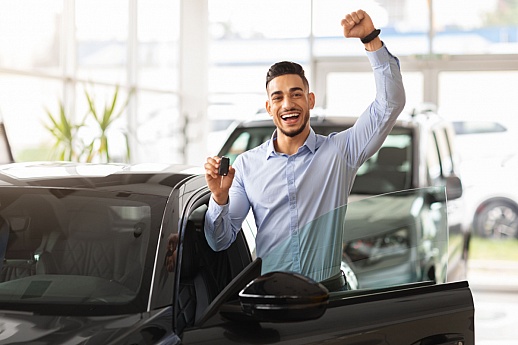 Loan Advice
Are you looking to buy a new car but don't have the funds upfront? Consider getting a car loan to help bridge the financial gap. Keep reading to learn more about car loans.
Have a Question? Ask an Expert!
Fill out the form below to reach out to one of our financial professionals.