Cash Advance Louisiana
LEARN THE LATEST RULES AND REGULATIONS* ASSOCIATED WITH CASH ADVANCES AND PAYDAY LOANS IN Louisiana
Request a Loan Today*
*By filling out the form above, you will be routed to OpenCashAdvance.com's loan request form.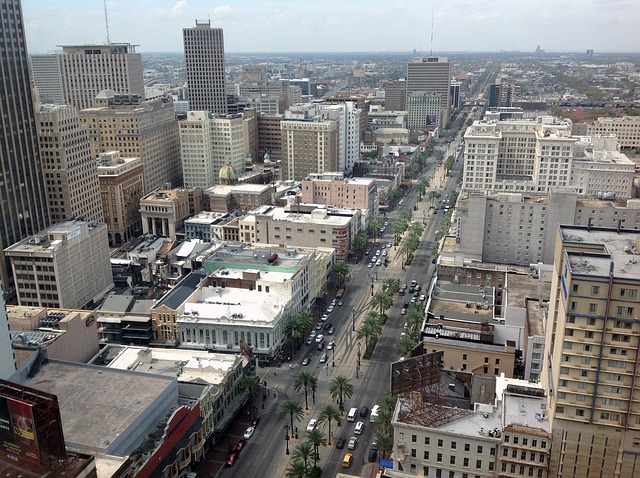 Most states have at least one or two legislators that want to get rid of cash advances. For some states, like Maine, Arizona, and North Carolina, these lawmakers get their way and cash advances are completely outlawed. In other states, like Colorado, North Dakota, and Michigan, the legislators for and against cash advances come up with complicated compromises that require lenders to adhere to a complex system of rules. Few states reach common ground with any degree of simplicity. That's what makes Louisiana's easy-to-follow rules something of a spectacle. We'll show you what we mean, but if you're in a hurry and want to get started with your loan request right now, click on the following link to get to our secure loan request form.
Louisiana Cash Advance Laws
In Louisiana, the maximum loan amount is $350. Your loan term can be up to 30 days, so you can take a 30-day payday loan. The maximum finance charge is 16.75-percent of your loan.
According to a recent article from theadvertiser.com, borrowers have the right to an installment payment plan if they can't pay back their loan on time.
See, we told you Louisiana's laws were simple and easy to understand.
Louisiana Payday Loan Regulations
While some think a payday loan is a different type of financial product, it is actually the same as a cash advance. It is regulated the same, too. For quick reference, though, let's repeat some of the most important facts about this type of funding.
How Payday Loans Work – Emergency funding comes in different shapes and sizes. An easy payday loan is when you borrow fast cash and pay it back in full within a short period of time.
Maximum Amount – Lenders may not offer more than $350.
Repayment Extensions – In Louisiana, state law gives you the right to ask for an installment payment plan.
Louisiana State Economy
Just because the rules are uncomplicated, that doesn't make them any less serious. Before you take out a cash advance in Louisiana, you should be confident that you will be able to pay it back. That means you'll need to have a reliable income. In May 2015, the unemployment rate in Louisiana was 6.6-percent. That's higher than nearby areas like Texas (4.3-percent) and Oklahoma (4.3-percent). But on par with other states in the area.
A cash advance can be a temporary solution to short-term debt. Just make sure you understand Louisiana's cash advance rules and regulations.
*OpenCashAdvance.com strives to present accurate information on each state's regulations; however, we do not guarantee accuracy of data as presented. Please contact your state's department of finance or visit your state's official website for the most accurate information and inquiries. You can find your state's site here: www.ofi.state.la.us
---
TYPE YOUR ZIP BELOW TO SEE CASH ADVANCE COMPANIES
Louisiana Advance Loan - Cities
Recent Blogs
Best Practices
The novel COVID-19 continues to have an impact on communities across the United States, as the number of diagnosed cases in the country surpassing 15,000 at the time of publication.
Best Practices
Buying a house can be simply put, exhilarating and overwhelming. It's exciting to finally have your very own place to call home, but it's also a huge step in your life.