Request a Loan Today*
*By filling out the form above, you will be routed to OpenCashAdvance.com's loan request form.
In an attempt to stop cash advance lenders from operating 24 hours a day, certain city legislators in Nashville, Tennessee, attempted to pass a law that would have limited the number of hours a cash advance lender could be open. According to The Tennessean, the legislation didn't pass because the council determined that the rules would only affect one business. The council didn't like the idea of setting new rules applicable to just one company. While this law didn't pass, state legislators have recently imposed several restrictions on cash advance lenders. Here are the latest cash advance laws in Tennessee. To begin your loan request right now, please visit our secure loan request form.
Tennessee Cash Advance State Statutes
Those wishing to take out a cash advance in Tennessee can apply for up to $500. The loan term can last for up to 31 days. The finance rate and fees for the loan can be up to 15-percent of the value of the check. For example, the finance charge for a 14-day, $100 loan is capped at $17.65 with an APR of 459-percent.
You can take out up to three payday loans at the same time, but only two of those can be from any one licensed lender. You cannot extend any of your cash advances. That means no rollovers. The lender is allowed to require you to pay court costs if you default on your loan and they take you to court. Criminal action is prohibited.
Tennessee Cash Advance Lenders by City
Most of the major cities in Tennessee are known for their legendary blues clubs, dance halls, and honky-tonks. You'll also find people singing with joy as they leave their local cash advance lender with loan money in hand. We used Yelp to find a few cash advance locations in five of the biggest Tennessee cities. We do not claim to currently work with any of these lenders. Please note that this list of lenders is being provided for informational purposes only.
Memphis – Fastest Cash Advance Loans (also offers check cashing), Cash Friendly Check Advance (also offers check cashing), Cash In A Flash Check Advance (also offers check cashing)
Nashville – Advance Financial (also offers check cashing), Check Advance (also offers check cashing, Madison Title Loans (also offers auto title loans and check cashing),
Knoxville – Cash One Check Advance (also offers check cashing), Check World (also offers check cashing), Check Advance Over Draft Service (also offers check cashing)
Chattanooga – Check Into Cash (also offers check cashing), First American Cash Advance (also offers check cashing), First American Cash Advance, Signature Cash Advance
Clarksville – Greenstreet Cash Advance, Advance America Cash Advance, Clarksville Title Loans & Cash Advance
According to a recent study from The Pew Charitable Trusts, Tennessee has about 14.9 cash advance stores for every 100,000 residents. That's well above the country's average, which is likely because Tennessee has a higher than average rate cap. You don't have to research all the lenders in your area before you choose one, though. We can try to pair you with a reputable lender. All you need to do is fill out our online form. Then we'll try to pair you with one of the lenders in our database of lenders that are licensed to operate in your state.
Tennessee Payday Loan Regulations
Cash advances are also known as payday loans. Both work the same, and they are regulated by the same state legislation.
How Payday Loans Work – When you need emergency cash but can't access traditional credit, one option might be requesting short-term, small-dollar funding. This type of loan gets you fast money that you are meant to pay back in a relatively short amount of time.
Maximum Amount – Lenders cannot offer more than $500 for this type of funding.
Repayment Extensions – Lenders are prohibited from offering you a rollover.
When choosing whether to work with a lender, consumers should make sure the company follows all Tennessee payday loan regulations. Lenders that are willing to break one rule may not be a safe place to enter one's financial information. Fortunately, there are many reputable lenders in the state.
Short-term lenders will often work with those who may not be able to find funding elsewhere. Those with a poor or limited credit history may still qualify for a bad credit payday loan online, as these types of lenders determine creditworthiness a little differently from the banks or other traditional lending sources. Instead of just looking at a consumer's credit score, an alternative lender may consider other financial information, such as the consumer's income source and how reliable it is. If you receive a steady income, then you may be approved for a short-term loan.
Tennessee State Economy
If you are interested in taking out a cash advance in Tennessee, you might also be interested in knowing about the current state economy. Right now, the state unemployment rate is at 5.8-percent. That's less than half of the worst-ever unemployment rate, which was 12.9-percent back in January of 1983. The state's best unemployment rate was 3.7-percent back in March of 2000.
Currently, Tennessee cash advance state regulations are tighter than in other states. This makes it safer for borrowers, but you should still be careful and be sure you'll be able to pay off your loan before you apply for it.
Requesting Title Loans in Tennessee
Consumers who are struggling financially can also opt for an auto title loan. Title loans are borrowed against an individual's vehicle as opposed to an upcoming paycheck, as is the case with payday loans. These small-dollar, short-term loans are usually taken out for an average of 30 days and loan amounts typically range from 25% to 50% of the value of the car being borrowed against. Some lenders may allow borrowers to take out up to $10,000.
Title Loans Laws in Tennessee
Tennessee is one of just 16 states that permits title lending at triple-digit APRs. There is however a $2,500 maximum loan amount that lenders can give out. Additionally, loan costs are limited to one-fifth of the loan amount, plus 2% interest each month. Loan terms are 30 days in the state, and while borrowers are permitted to automatically renew loans, on the third renewal, individuals are required to pay 5% of the original principal amount, plus interest and fees. Residents can refer to the Tennessee Title Pledge Act (§ 45-15-101 to § 45-15-120) for more information.
Why Consumers Ask for Title Loans
Taking out a title loan in Tennessee can be a viable option for residents who may be facing emergency cash needs. Short-term loans can be used for:
Unexpected medical costs
Unpaid utility or rent bills
Unforeseen home or vehicle repair costs
Emergency child-related expenses
Title Loans Requirements
Tennessee residents can apply for a title loan at a storefront lender or online. While requirements will vary from lender to lender, applicants are typically required to present the following:
A state-issued ID or driver's license
Title of the vehicle to be borrowed against
Proof of income or bank statements
Proof of residence
Applicants should note that lenders may also perform a credit check to make sure that borrowers are able to meet loan terms and conditions.
*OpenCashAdvance.com strives to present accurate information on each state's regulations; however, we do not guarantee accuracy of data as presented. Please contact your state's department of finance or visit your state's official website for the most accurate information and inquiries. You can find your state's site here: www.tennessee.gov/tdfi/
---
TYPE YOUR ZIP BELOW TO SEE CASH ADVANCE COMPANIES
Cash Advance Information by State:
Tennessee Advance Loan - Cities
Recent Blogs
Best Practices
If you've recently lost your job, you're undoubtedly under a lot of stress. However, there are still options to cover your bills and necessary expenses. Consider these alternatives while you search for a new job.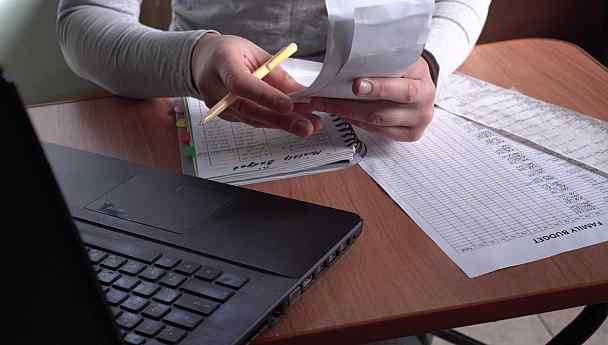 Best Practices
Saving money from your salary can help you reach your financial goals. Here are some ways you can start saving more.
Have a Question? Ask an Expert!
Fill out the form below to reach out to one of our financial professionals.