Cash Advance and Payday Loans in Virginia
Request a Loan Today*
*By filling out the form above, you will be routed to OpenCashAdvance.com's loan request form.
According to the Pew Charitable Trust, Virginia payday loans are among the riskiest in the nation. Still, many Virginians turn to payday loans and cash advances for their accessibility, speed, and convenience in times of financial crisis.
There are a few things borrowers should consider before taking out a cash advance.
We've compiled all you need to know about the types of payday loans available in your state. If you're ready to get the ball rolling, you can request a loan online. To begin your loan request right now, please visit our secure loan request form.
Virginia Cash Advance and Payday Loan Rules and Regulations
Virginia's maximum loan amount is $2,500 with a minimum four-month term and a maximum 24-month term. APR is capped at 36% plus additional fees. Additional fees include a monthly maintenance fee of $25 or 8% of the loan amount. There is no verification fee, but there may be a late fee of $20 and a return fee of $25. The total cost of the fees cannot exceed 50% of the loan amount.
Although the minimum loan term is four months, the term can be less than that under one condition. If the total monthly loan payment is less the 5% of the borrower's gross monthly income or less than 6% of the net monthly income, the term can be lowered.
You are only allowed to take out one outstanding cash advance at a time in Virginia. There is a one day cooling off period, and a 45-day cooling off period after the fifth loan in 180 days. You are not allowed to extend your loan, which means no rollovers.
Virginia Cash Advance Lenders by City
To make your search for a lender in your area easier, we've compiled a list of local cash advance lenders in Virginia's top five major cities:
Virginia Beach- Check Into Cash, Allied Cash Advance, ACE Cash Express

Chesapeake- Check Into Cash, Allied Cash Advance, ACE Cash Express

Norfolk- Check Into Cash, Allied Cash Advance, Omni Military Loans

Arlington- ACE Cash Express, TitleMax Title Loans, LoanMax Title Loans

Richmond- Fast Auto & Payday Loans, Allied Cash Advance, ACE Cash Express
How to Get a Payday Loan in Virginia
There are several ways to get a payday loan in Virginia. You can look for storefronts in your area or online. Online lenders are relatively easy as these lenders may approve loans for borrowers with lower credit scores. Although lenders always run a credit check, payday lenders consider other factors that indicate your ability to repay the loan, such as a steady source of income.
When you reach out to a lender you want to work with, the lender may ask you to fill out an application, usually through an online portal. To save time, fill out our online request form. We'll connect you with a network of potential lenders.
Online lenders typically have a quick response rate. Once the initial application form is filled out and sent in, most companies may approve or deny the loan within just minutes. Some lenders may require the borrower to speak with a representative. If approved, the funds can be transferred in as little as one business day.
Installment Loans in Virginia
Installment loans are one type of short-term cash advance that offers higher loan amounts and flexible repayment terms. With installment loans, borrowers repay loans in equal monthly payments over a longer period. However, it is still possible to get caught in a debt trap if you miss a payment, so carefully consider whether you can afford to take out a sizable installment loan before you do so.
Installment Loan Regulations for Virginia
Virginia's Fairness in Lending Act caps the installment loan interest rate at 36% plus fees. Total costs of fees and other charges cannot exceed 50% of the loan amount. For loans greater than $1,500, total fees cannot exceed 60%.
Requesting Title Loans in Virginia
Virginia residents who are struggling to make ends meet can also consider requesting an auto title loan. Title loans are short-term, small-dollar loans that are taken out against a borrower's vehicle title. The borrower's vehicle is used as collateral until the loan is paid off. Loan amounts typically range from 25% to 50% of the car's value. The lender may inspect your vehicle to determine how much they can offer you in a loan.
To request a loan from a title loan company, you may need to go through an application process like regular payday loans. After signing a loan agreement, you may have to hand over the hard copy of your car title to the lender. You may receive the car title back once the loan is repaid. Lenders are legally entitled to repossess the vehicle if payments are not made.
Like payday loans, title loans can be used for several short-term cash emergencies such as:
Unexpected medical costs

Unpaid utility or rent bills

Unforeseen home or vehicle repair costs

Emergency child-related expenses
Car Title Loan Laws in Virginia
Title loans in Virginia have similar laws and regulations as cash advances and payday loans in the state. Title loans are capped at up to 50% of the fair market value of the vehicle. For cost limits, there is a rate cap of 22% per month for outstanding balances of up to $700, 18% for amounts of $701 to $1400, and 15% for amounts of $1,401 and up plus a lien fee. A lien fee is a charge on a title to ensure the secure payment of the debt owed.
Title Loan Requirements
Virginia residents can request a title loan online. While requirements may vary depending on the lender, applicants are asked to present the following:
Clear vehicle title

A valid form of identification

Proof of income

Proof of residency

In some cases, lenders may require a valid registration of the vehicle being borrowed against
Potential borrowers should note that lenders may also typically check an applicant's credit score to ensure that they will meet the terms and conditions, including repaying their loan on time.
Final Thoughts
Although we are not a direct lender, we still help consumers search for financing from our network of lenders in Virginia. We have helped over a million consumers. You can begin your search by completing the loan request form on this page.
---
TYPE YOUR ZIP BELOW TO SEE CASH ADVANCE COMPANIES
Cash Advance Information by State:
Virginia Advance Loan - Cities
Recent Blogs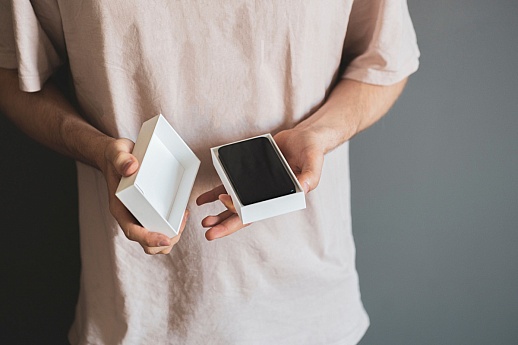 Best Practices
Don't let bad credit stop you from getting a new cell phone. Keep reading to learn how you can upgrade your device despite damaged credit.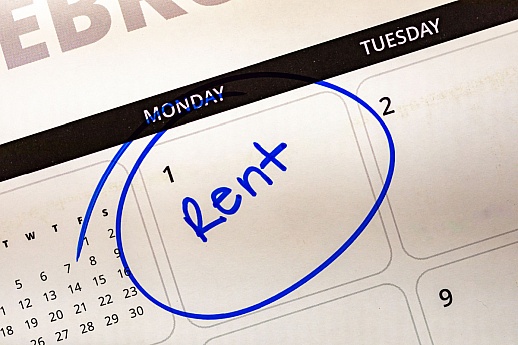 Loan Advice
Best Practices
Many of us have been there – short on funds for rent with the first of the month creeping closer. If you need emergency cash to pay for rent, keep reading to learn how you can make ends meet.
Have a Question? Ask an Expert!
Fill out the form below to reach out to one of our financial professionals.