Request a Loan Today*
*By filling out the form above, you will be routed to OpenCashAdvance.com's loan request form.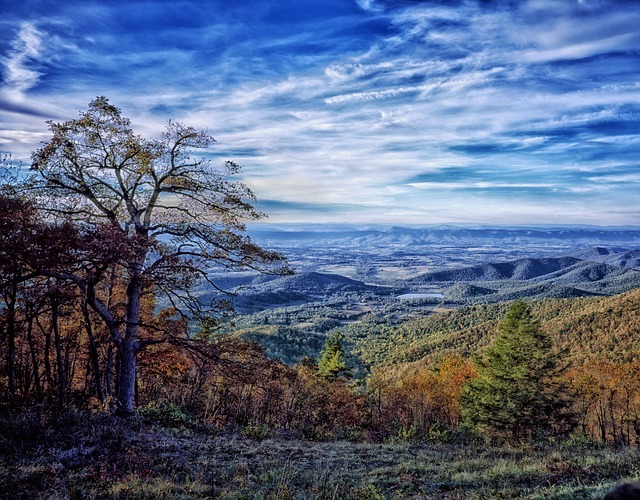 When you first look at Virginia's cash advance laws, you might think it's one of the states with a 36-percent APR limit. Virginia has a 36-percent cap on annual interest, but that's different from APR. APR includes the entire finance charge, not just the annual interest. New Hampshire and Montana both capped APR at 36-percent, but Virginia allows for other finance charges on top of the 36-percent annual interest. It's important not to confuse these two very different laws. That's why we'll dig a little deeper and look at some of the key specifics about Virginia's cash advance rules. To get started with your loan request right now, head on over to our secure loan request form.
Virginia Cash Advance Regulations
In Virginia, the maximum loan amount is $500. Your loan term has to be at least as long as two of your pay periods. So, if you get paid every 14 days, your loan term would have to be at least 28 days long. The maximum finance charge is made up of a 36-percent annual interest, $5 verification fee, and 20% of the loan amount. That means for a 14-day, $100 loan, you'd pay a $26.38 finance charge. In this example, your 14-day APR would be 687.76-percent.
You are only allowed to take out one outstanding cash advance at a time in Virginia. You are not allowed to extend your loan. That means no rollovers. Your lender can charge you the following collection fees: a $25 NSF fee, reasonable attorney's fees, and court costs. Your lender is not allowed to pursue criminal action against you.
Virginia Payday Loan Regulations
Whatever the financial emergency, one option for short-term, small-dollar funding many customers turn to is the payday loan. This financial product is the same as a cash advance. It is regulated by the same state legislation.
How Payday Loans Work – A lender provides a small loan that's expected to be paid back within a short period of time, usually around the date the borrower expects to be paid.
Maximum Amount – In Virginia, lenders can offer no more than $500 through this form of funding.
Repayment Extensions – Lenders are not allowed to let you extend your loan.
Virginia State Economy
Before you take out a cash advance, it's smart to prepare a payment plan so you're better prepared to pay off the loan. Don't just look at your personal finances – also consider your state's economy. In May 2015, the unemployment rate in Virginia was 4.9-percent. That's a little higher than nearby states, like New Hampshire (3.8-percent) and Massachusetts (4.6-percent). Virginia's highest unemployment rate was 7.9-percent in December 1982. The lowest was 2.1-percent in November 2000.
While Virginia caps the annual interest rate at 36-percent for cash advances, there are other fees involved with getting this type of loan. Make sure you understand what your specific total finance charge will be before you agree to the loan.
Requesting Title Loans in Virginia
Virginia residents who are struggling to make ends meet can also consider applying for an auto title loan. Title loans are short-term, small-dollar loans that are taken out against a borrower's vehicle title. Loan amounts can range from $100 to $5,500, or 25% to 50% of the value of the car being borrowed against.
Title loans in Virginia have similar laws and regulations as cash advances and payday loans in the state. Title loans are capped at up to 50% of the fair market value of the vehicle being borrowed against. In regards to cost limits: there is a rate cap of 22% per month of outstanding balances of up to $700, 18% for amounts of $701 to $1400, and 15% for amounts of $1,401 and up, plus a lien fee. A lien fee is a charge on a title to ensure the secure payment of the debt owed.
Why Consumers Ask for Title Loans
Virginia residents can apply for a title loan online. While requirement will vary depending on the lender, applicants are asked to present the following:
Clear vehicle title
A valid form of identifications
Proof of income
Proof of residency
In some cases, lenders may require a valid registration of the vehicle being borrowed against
Potential borrowers should note that lenders will also typically check an applicant's credit score to ensure that they will be able to repay their loan back on time and meet other terms and conditions.
Requirements
Shorter-duration funding can provide relief for Virginia residents who may be struggling to make ends meet. Title loans can be used for the following:
Unexpected medical costs
Unpaid utility or rent bills
Unforeseen home or vehicle repair costs
Emergency child-related expenses
Consumers should only take out short-term loans if they are able to afford them, as these loans often come with high-interest rates and fees
*OpenCashAdvance.com strives to present accurate information on each state's regulations; however, we do not guarantee accuracy of data as presented. Please contact your state's department of finance or visit your state's official website for the most accurate information and inquiries. You can find your state's site here: www.scc.virginia.gov/bfi
---
TYPE YOUR ZIP BELOW TO SEE CASH ADVANCE COMPANIES
Cash Advance Information by State:
Virginia Advance Loan - Cities
Recent Blogs
Best Practices
If you've recently lost your job, you're undoubtedly under a lot of stress. However, there are still options to cover your bills and necessary expenses. Consider these alternatives while you search for a new job.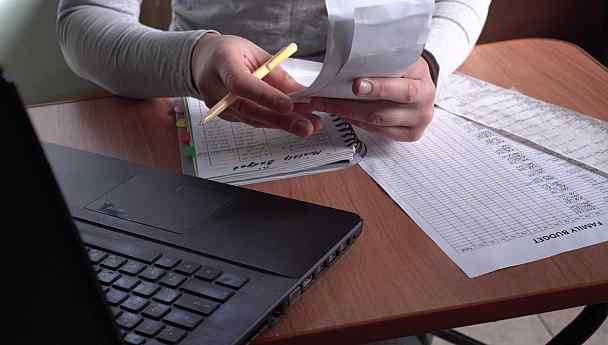 Best Practices
Saving money from your salary can help you reach your financial goals. Here are some ways you can start saving more.
Have a Question? Ask an Expert!
Fill out the form below to reach out to one of our financial professionals.