Cash Advance Wyoming
LEARN THE LATEST RULES AND REGULATIONS* ASSOCIATED WITH CASH ADVANCES AND PAYDAY LOANS IN Wyoming
Request a Loan Today*
*By filling out the form above, you will be routed to OpenCashAdvance.com's loan request form.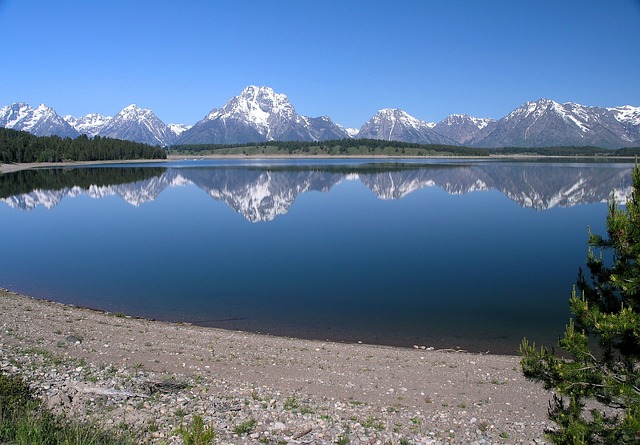 No matter which way you slice it, a cash advance is going to be expensive. Even in Wyoming, where the rate cap is relatively low, you'll still end up paying a decent chunk of change. They're designed that way. A Forbes article explained that when you factor in the default rates and the physical infrastructure costs, a lender has to charge a high APR to make a profit. So you should expect to pay a sizable fee for your loan. To estimate that fee, look at your state's cash advance laws – local finance charges tend to be pretty close to state rate caps. When you're ready to get started with your loan request, head on over to our secure loan request form.
Wyoming Cash Advance Statutes
There is no maximum loan amount in Wyoming. Your maximum loan term can be up to one month. There is no minimum loan tem. Keep in mind, you don't get to set these terms. It is up to your lender to decide how much they are willing to lend you. Then, you get to decide if you want to agree to their terms.
The maximum finance charge is either 20-percent per month or $30, whichever is greater. That means you'll end up paying the same finance charge for a $100 loan as you would for a $150 loan: $30. But, the APR for these two loans would be quite different. The 14-day APR for a $100 loan in Wyoming would at most be 780-percent. The 14-day APR for a $150 loan would at most be 521-percent.
Wyoming Payday Loan Regulations
Rather than let due dates pass unpaid, some U.S. consumers will pay emergency expenses with funds obtained through a payday loan with a savings account. This option for short-term, small-dollar funding works the same as a cash advance. Likewise, the same state legislation regulates the two financial products.
How Payday Loans Work – A loan customer requests a small amount of cash. If approved (and the agreement is signed), funds will be automatically added to the borrower's bank account. On a specified due date (usually within a couple of weeks from the original loan date) the money borrowed, as well as any necessary fees, will be withdrawn from the customer's account.
Maximum Amount – State law does not outline a maximum loan amount for this type of funding.
Repayment Extensions – Rollovers are not permitted.
Wyoming State Economy
The unemployment rate is determined by the Bureau of Labor Statistics (BLS). It's the percentage of people who don't have a job, but are still part of the labor force because they are actively looking for a job. If you do not have a job and you're not looking for one, then you are not part of the labor force and you would not be part of the unemployment rate.
To determine the unemployment rate, the BLS conducts a monthly Current Population Survey (CPS) of about 60,000 households from 800 sampling units scattered over different parts of the country. They switch out 25-percent of these units each month. Live interviews are conducted to determine if the individuals in each household are job holding, job seeking, or not part of the labor force. The interview contains a specific set of questions, but does not ask people to determine their own labor force status. (A question might resemble: If you had been offered a job last week, could you have accepted it?)
After the interviews are conducted, the individual results are weighted based on each person's age, race, ethnicity, gender, and state of residence, as it relates to the Census Bureau's current population estimates. According to the official BLS website, this method accurately determines the total unemployment picture. There is of course a margin of error, but its small enough not to distort the overall results.
Wyoming had its worst unemployment rate in December 1986 when 9.4-percent of the state's population were considered unemployed. In May 2015, the unemployment rate for Wyoming was much lower at 4.1-percent. A low unemployment isn't always a good thing, though.
Sometimes the unemployment rate drops because people stop looking for work. They go from being unemployed to not being in the labor force at all. That means that sometimes when the unemployment rate rises, it's because people have heard the economy is doing better and they start looking for work. So a higher unemployment rate can sometimes be a good thing.
Hopefully this in-depth look at Wyoming's cash advance laws will help you plan for your loan. If you have any other questions, please reach out and email us.
*OpenCashAdvance.com strives to present accurate information on each state's regulations; however, we do not guarantee accuracy of data as presented. Please contact your state's department of finance or visit your state's official website for the most accurate information and inquiries. You can find your state's site here: wyomingbankingdivision.wyo.gov
---
TYPE YOUR ZIP BELOW TO SEE CASH ADVANCE COMPANIES
Wyoming Advance Loan - Cities
Recent Blogs
Best Practices
The novel COVID-19 continues to have an impact on communities across the United States, as the number of diagnosed cases in the country surpassing 15,000 at the time of publication.
Best Practices
Buying a house can be simply put, exhilarating and overwhelming. It's exciting to finally have your very own place to call home, but it's also a huge step in your life.