Dallas, TX Cash Advance Loans
VIEW OUR ONLINE LISTING OF Dallas, TX CASH ADVANCE AND DIRECT PAYDAY LOAN LENDERS
Request a Loan Today*
*By filling out the form above, you will be routed to OpenCashAdvance.com's loan request form.
Advantages of Using Payday Loans in Dallas
Potential borrowers who wish to get a cash advance Dallas, TX loan can start with the many lenders found below. Searching payday loans Dallas, TX can be a good place to start for consumers who are looking for a quick loan. Consumers can use a payday loan for a number of reasons, although responsible borrowers should always make sure that they can cover the finance charge. Cash advance loans in Dallas, TX are offered by lenders who may operate either online or out of a brick-and-mortar storefront. These types of loans are simple to apply for, as the requirements tend to be easier than with traditional lending companies. A payday lender will usually not base its risk assessment model on the consumer's credit score, so borrowers with bad credit may still receive funding. Remember, payday loans Dallas lenders look at the financial status of the consumer. However, many borrowers may be approved for hundreds of dollars for emergency situations. This loan is typically due back on the borrower's next payday, or they may have the option to roll over the loan. If this is the case, an additional finance fee may be applied.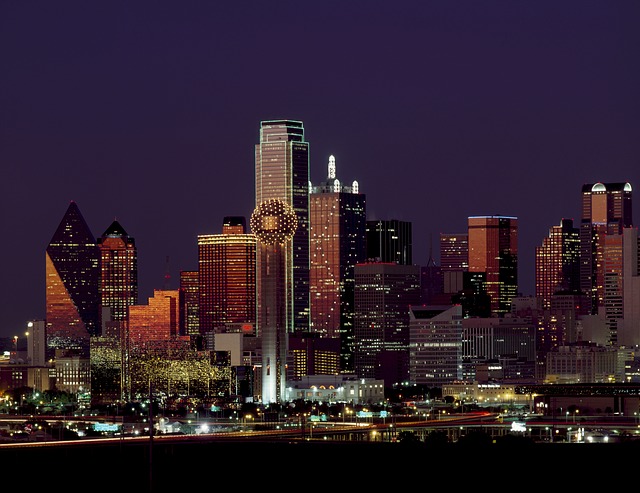 Over the last decade, the number of cash advance stores in Texas has grown from a paltry 250 to over 3,000. Industry experts expect that number to shrink, though, as more Texas cities adopt stricter laws for short-term lending. Dallas was one of the first big cities in Texas to pass its own laws for short-term loans. Read on for details about Dallas's cash advance laws, as well as other information about short-term, small-dollar loans in Dallas, Texas.
The Dallas Way – City-Specific Laws and Regulations
Dallas has a reputation for doing things its own way. That includes cash advance laws. Before 2011, none of the big Texas cities had unique cash advance regulations. They just followed the relatively relaxed state laws. Dallas changed all that by saying how much a lender could offer. The big rule is that a Dallas cash advance lender can only loan up to 20-percent of the borrower's gross monthly income. Another notable part of the legislation is that in Dallas borrowers are limited to four installments per cash advance, and the loan can't be renewed more than three times.
These laws came about a month after the Dallas council passed strict zoning restrictions. Those rules say a cash advance store has to get a permit from the city, is not allowed to be within 1,500 feet of another cash advance store, and can't be within 500 feet of a highway or 300 feet from a residential area.
Years later, most of the other big cities in Texas have followed Dallas's lead and adopted their own cash advance laws.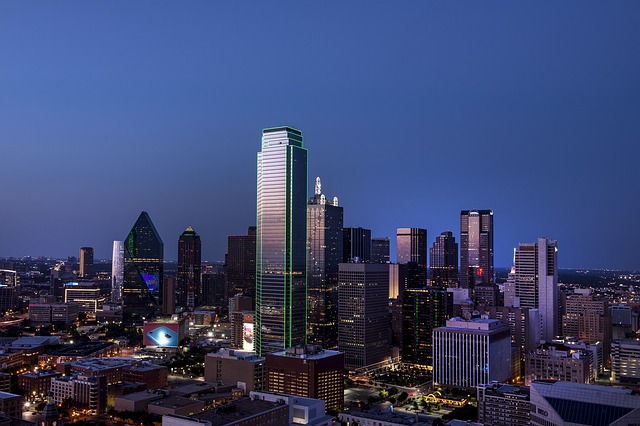 Is it Still Possible to Get a Cash Advance in Dallas?
In spite of these stricter laws, it is still possible to get a cash advance in Dallas, Texas. According to a recent article from The Dallas Morning News, there are about 177 cash advance and auto title loan stores in Texas. That's down 27-percent from 2012. So, it's safe to say the city regulations have had a negative impact on the industry. Though, it's still possible to find a cash advance lender in Dallas, Texas.
Why Are Cash Advances so Popular in Texas?
Like we said earlier, the industry that offers cash advances in Texas has boomed over the last decade: to the tune of an 1,100-percent increase. This might make you wonder why cash advances are so popular in Texas. Here are a few probable reasons:
Texas is one of the few states that doesn't limit rates, fees, and rollovers. That's for state regulations. Over 20 Texas cities have their own cash advance laws.
Almost two-thirds of Texans have subprime credit. The lower your credit score, the harder it is to get a traditional bank loan.
Nearly a third of Texans have low-wage jobs.
But perhaps the biggest reason why cash advance stores have flourished in Texas is this: Even with city regulations in place, the average cost of a cash advance in Texas is still higher than any other state in the country, according to a survey conducted by The Pew Charitable Trusts. The study estimates that the average cost to advance $300 for five months in Texas is $701, which is about twice of what you'd pay in Florida.
High costs are part of what lead Dallas to pass stricter regulations, but many legislators don't think the current laws are enough. With federal regulations on the horizon, though, it's unlikely that the state or city will pass any new laws soon.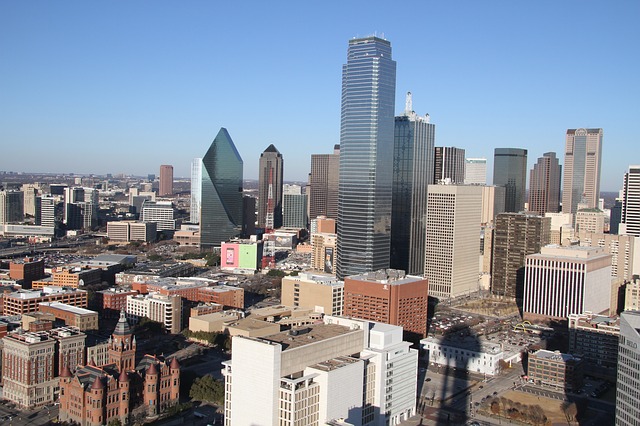 Other Faucets of the Dallas Economy
The Dallas economy thrives on more than cash advance stores. The city is home to a number of top publicly traded companies, including AT&T, Texas Instruments, and Southwest Airlines. Dallas is also where you'll find the State Fair of Texas, which pumps hundreds of millions of dollars into the city economy every year.
Are Short-Term, Small-Dollar Loans Safe in Dallas?
Dallas has more cash advance regulations than some cities in Texas, but that doesn't mean it's always safe to borrow. Any kind of loan has risks, but most can be avoided if you pay the loan back on time. So be sure to have a good budget plan in place, and look out for these warning flags for potential cash advance disasters:
You don't think you'll be able to pay off the fees. Some borrowers are surprised by the fees associated with a cash advance. If you don't think you will be able to pay off the fees and your loan amount, you shouldn't take out the loan.
Your employment situation isn't very secure. Remember, the lender will not know how permanent your work situation is. The assumption is that your income source will stay viable during the course of the loan. If you know that's not going to happen, then the loan shouldn't happen, either.
You are borrowing money to pay off another debt. The most common reason people take out cash advances is to pay off another debt. This can lead to greater interest, which might mean you're less able to pay off the principle, which in turn can lead to greater debt for a longer period of time.
You know your financial situation. The lender won't. So it's up to you to determine if a cash advance is the right financial decision for you. If it is, we can help you get started on your Dallas cash advance.
*OpenCashAdvance.com strives to present accurate information; however, we do not guarantee accuracy of data as presented.
Favorite Dallas, TX Cash Advance and Payday Loan Companies
Company name
Address
Phone
1 2 Price Checks Cashed
1805 Sylvan Avenue Dallas TX, 75208
214-741-6679
1 2 PRICE CHECKS CASHED
6883 Shadybrook Ln Dallas TX, 75231
214-373-7555
24 Hour Check Cashers
8122 Lake June Rd Dallas TX, 75217
214-309-0300
7 STAR CHECK CASHING
10705 E Northwest Hwy Dallas TX, 75238
214-221-3530
A & E Business Products
801 Seale Street Suite D Dallas TX, 75208
214-747-1364
Aaa Check Cashing
12700 Midway Road Suite 105 Dallas TX, 75244
972-726-7144
Ac-Dc Electric Motor Service
4822 Don Drive Dallas TX, 75247
214-678-9997
Ace
11420 Emerald Street Suite 200 Dallas TX, 75229
972-488-1665
ACE
11420 Emerald St Dallas TX, 75229
972-488-1665
ACE AMERICAS CASH EXPRESS
1604 Elm Ste Dallas TX, 75201
214-742-9428
ACE AMERICAS CASH EXPRESS
5224 Greenville Ave Dallas TX, 75206
214-739-8292
ACE AMERICAS CASH EXPRESS
14500 Josey Ln Ste 101 Dallas TX, 75234
972-406-1157
ACE AMERICAS CASH EXPRESS
7410 Greenville Ave Dallas TX, 75231
214-696-2274
ACE AMERICAS CASH EXPRESS
2440 Walnut Hill Ln Dallas TX, 75229
214-352-7999
ACE ATM SERVICES
2302 Royal Ln Dallas TX, 75229
972-406-8286
Ace Cash Express
6005 South R L Thornton Freeway Dallas TX, 75232
214-372-9455
ACE CASH EXPRESS
4498 S Marsalis Ave Dallas TX, 75216
214-372-2274
ACE CASH EXPRESS
3200 S Lancaster Rd Dallas TX, 75216
214-375-6209
ACE CASH EXPRESS
2821 Live Oak St Dallas TX, 75204
214-827-8459
ACE CASH EXPRESS
4828 Columbia Ave Ste 300 Dallas TX, 75226
214-827-0338
ACE CASH EXPRESS
5521 Greenville Ave Dallas TX, 75206
214-368-5243
ACE CASH EXPRESS
13260 Josey Ln Dallas TX, 75234
972-620-1825
ACE CASH EXPRESS
14902 Preston Rd Ste 942 Dallas TX, 75254
972-233-2274
ACE CASH EXPRESS
17509 Coit Rd Ste 2 Dallas TX, 75252
972-248-8708
ACE CASH EXPRESS
18110 Midway Rd Dallas TX, 75287
972-732-6914
ACE CASH EXPRESS
13115 N Stemmons Fwy Dallas TX, 75234
972-247-2142
ACE CASH EXPRESS
13519 Montfort Dr Dallas TX, 75240
972-239-2274
ACE CASH EXPRESS
13531 Montfort Dr Dallas TX, 75240
972-661-5993
ACE CASH EXPRESS
3306 W Camp Wisdom Rd Dallas TX, 75237
972-709-1510
ACE CASH EXPRESS
4003 W Camp Wisdom Rd Ste A Dallas TX, 75237
972-296-9778
ACE CASH EXPRESS
9901 Royal Ln Dallas TX, 75231
214-341-2768
ACE CASH EXPRESS
2943 S Buckner Blvd Dallas TX, 75227
214-388-3895
ACE CASH EXPRESS
3434 W Illinois Ave Dallas TX, 75211
214-623-0882
ACE CASH EXPRESS
2138 Fort Worth Ave Dallas TX, 75211
214-941-4799
ACE CASH EXPRESS
8224 Park Ln Dallas TX, 75231
214-369-2282
ACE CASH EXPRESS
655 W Illinois Ave Dallas TX, 75224
214-948-0460
ACE CASH EXPRESS
1095 Wynnewood Village Shp Ctr Dallas TX, 75224
214-946-2274
ACE CASH EXPRESS
3936 S Polk St Dallas TX, 75224
214-376-2274
ACE CASH EXPRESS
2980 W Northwest Hwy Dallas TX, 75220
214-358-2274
ACE CASH EXPRESS
10777 Harry Hines Blvd Dallas TX, 75220
214-350-9588
ACE CASH EXPRESS
10455 N Central Expy Ste 105 Dallas TX, 75231
214-361-1183
ACE CASH EXPRESS
320 Pleasant Grove Shopping Ct Dallas TX, 75217
214-391-2274
ACE CASH EXPRESS
10201 Lake June Rd Dallas TX, 75217
972-288-2274
ACE CASH EXPRESS
9784 Forest Ln Dallas TX, 75243
214-343-6170
ACE CASH EXPRESS
9730 Abrams Rd Dallas TX, 75243
214-340-2274
ACE CASH EXPRESS
9220 Skillman St Dallas TX, 75243
214-553-5769
ACE CASH EXPRESS
2205 Gus Thomasson Rd Dallas TX, 75228
214-660-4783
ACE CASH EXPRESS
2335 Lakeland Dr Dallas TX, 75228
214-660-0699
ACE CASH EXPRESS
5920 Samuell Blvd Dallas TX, 75228
214-275-7663
ACE CASH EXPRESS
10909 Webbs Chapel Rd Dallas TX, 75229
214-350-4706
Ace Cash Express Inc
10201 Lake June Rd Dallas TX, 75217
972-288-2275
Ace Cash Express Inc
5111 Greenville Ave Dallas TX, 75206
214-696-2274
Ace Cash Express Inc
4346 Maple Ave Dallas TX, 75219
214-521-4245
Ace Cash Express Inc
3117 Grand Ave Dallas TX, 75215
214-421-4894
Ace Cash Express Inc
4303 S Lancaster Rd Ste A Dallas TX, 75216
214-374-2274
Ace Cash Express Inc
6526 Skillman St Dallas TX, 75231
214-341-2919
Ace Cash Express Inc
2643 S Hampton Rd Dallas TX, 75224
214-333-2274
Ace Cash Express Inc
1120 W Camp Wisdom Rd Dallas TX, 75232
972-224-8074
Ace Cash Express Inc
3936 S Polk St Ste 106 Dallas TX, 75224
214-375-9223
Ace Cash Express Inc
3714 W Ledbetter Dr Dallas TX, 75233
214-331-2081
Ace Cash Express Inc
2351 Valwood Pkwy Dallas TX, 75234
972-484-8662
Ace Cash Express Inc
2302 Gus Thomasson Rd Dallas TX, 75228
214-321-2274
Ace Cash Express Inc
11355 Harry Hines Blvd Dallas TX, 75229
972-243-2274
Ace Cash Express Inc
12921 Jupiter Rd Dallas TX, 75238
214-349-0700
Ace Cash Express Inc
5441 Alpha Rd Ste 116 Dallas TX, 75240
972-991-8282
Ace Cash Express Inc
8224 Park Ln Ste 112 Dallas TX, 75231
214-369-2282
Ace Cash Express Inc
9778 Forest Ln Dallas TX, 75243
214-503-0333
Ace Cash Express Inc
5628 Lemmon Ave Dallas TX, 75209
214-559-2274
Ace Cash Express Inc
4498 S Marsalis Ave Dallas TX, 75216
214-372-2284
Ace Cash Express Inc
1604 Elm St Ste A Dallas TX, 75201
214-742-9428
Ace Cash Express Inc
1515 S Buckner Blvd Dallas TX, 75217
214-391-7580
Ace Cash Express Inc
10806 Garland Rd Dallas TX, 75218
214-320-1000
Ace Cash Express Inc
3418 Oak Lawn Ave Dallas TX, 75219
214-520-2274
Ace Cash Express Inc
1095 Wynnwood Vlg Shp Ctr Dallas TX, 75224
214-946-2274
Ace Cash Express Inc
2231 W Ledbetter Dr Dallas TX, 75224
214-337-9195
Ace Cash Express Inc
3520 N Buckner Blvd Dallas TX, 75228
214-328-8976
Ace Cash Express Inc
8010 Spring Valley Rd Dallas TX, 75240
972-231-2274
Ace Cash Express Inc
9730 Abrams Rd Ste 107 Dallas TX, 75243
214-340-2274
Ace Cash Express Inc
17630 Preston Rd Dallas TX, 75252
972-732-1502
Ace Cash Express Inc
14902 Preston Rd Ste 942 Dallas TX, 75254
972-233-0540
Advance Amer Cash Advance Ctrs
6751 Abrams Rd Ste 124 Dallas TX, 75231
214-221-2056
Advance America
6751 Abrams Road Dallas TX, 75231
214-221-2056
Advance America
246 Wynnewod Village Shp Centre Dallas TX, 75224
214-948-0460
Advance America
2205 Gus Thomasson Road Dallas TX, 75228
214-660-4783
Advance America
9784 Forest Lane Dallas TX, 75243
214-343-6170
Advance America
2425 South Cockrell Hill Road Dallas TX, 75211
214-337-1333
Advance America
13531 Montfort Drive Suite 121 Dallas TX, 75240
972-661-5993
Advance America
10155 Lake June Road Dallas TX, 75217
972-288-7687
ADVANCE AMERICA
10155 Lake June Rd Dallas TX, 75217
972-288-7687
ADVANCE AMERICA
2550 W Red Bird Ln Dallas TX, 75237
214-623-9653
ADVANCE AMERICA
6751 Abrams Rd Dallas TX, 75231
214-221-2056
ADVANCE AMERICA
2425 S Cockrell Hill Rd Dallas TX, 75211
214-337-1333
Advance Related Services Inc
13005 Josey Ln Dallas TX, 75234
972-241-2310
ADVANCED CHECK CASHING
10618 Ferguson Rd Dallas TX, 75228
972-686-7508
Akard Liquor Inc
115 N Carroll Ave Dallas TX, 75226
214-827-8883
All Check Recovery Systems
14001 Goldmark Drive Suite 62 Dallas TX, 75240
972-808-9404
Alva Cash Inc
601 E Jefferson Blvd Dallas TX, 75203
214-943-2274
American Express
13350 Dallas Parkway Suite 3080 Dallas TX, 75240
972-233-9439
ANY KIND CHECK CASHING CENTERS
3440 Webb Chapel Ext Dallas TX, 75220
214-528-2274
Any Kind Check Cashing Centers Inc
3440 Webb Chapel Extension Dallas TX, 75220
214-528-2274
Aple Corp
8204 Elmbrook Suite 240 Dallas TX, 75247
214-631-2753
Armored Check Cashing Services Of America Inc
Dallas Dallas TX, 75221
972-931-1080
Armored Chk Cshng Sv Amer Inc
6718 Barkworth Dr Dallas TX, 75248
972-931-7718
Automated Payment Systems Inc
9441 Lyndon B Johnson Frwy Dallas TX, 75243
214-575-4405
B & B Cashing
4120 West Jefferson Boulevard # A Dallas TX, 75211
214-467-4858
B & B CASHING
4120 W Jefferson Blvd Dallas TX, 75211
214-467-4858
B & G CHECK CASHING
3260 Irving Blvd Dallas TX, 75247
214-631-1880
B And B Cashing
4120A W Jefferson Blvd Dallas TX, 75211
214-467-4858
Big Jim Check Cashing
117 South Carroll Avenue Dallas TX, 75226
214-827-8883
BIG JIM CHECK CASHING
115 S Carroll Ave Dallas TX, 75226
214-827-8883
Budget Dollar Store
333 S St Augustine 123 Dallas TX, 75217
214-398-7387
Buy & Go Inc
3260 Irving Boulevard Dallas TX, 75247
214-631-1880
CASA MONEY EXPRESS
10818 Dennis Rd Dallas TX, 75229
972-484-2274
Cash America Pawn - North
7345 Gaston Avenue Dallas TX, 75214
214-328-9368
Cash Express
8035 East R L Thornton Freeway Dallas TX, 75228
214-321-5887
CASH EXPRESS
2880 Lyndon B Johnson Fwy Dallas TX, 75234
972-481-8811
Cash In A Flash
4980 Belt Line Rd Dallas TX, 75254
972-386-6776
Cash In A Flash
4980 Belt Line Road Dallas TX, 75254
972-386-6776
CASH IN A FLASH
15757 Coit Rd Dallas TX, 75248
972-404-0055
CASH STORE
4045 S Great Sw Pwky Dallas TX, 75201
972-602-3405
CASH STORE
7601 Macarthur Apt N Dallas TX, 75201
888-950-2274
CASH STORE
3737 Forest Ln Dallas TX, 75244
888-950-2274
CASH STORE
9208 E R L Thornton Fwy Dallas TX, 75228
214-321-0587
Cash Store 731
13249 Montfort Dr Dallas TX, 75240
972-934-1682
Cashworks Inc
14001 Dallas Parkway Dallas TX, 75240
972-448-3400
Casita Grocery & Deli
2111 West Northwest Highway Dallas TX, 75220
972-556-1134
Chase Cash Inc
601 E Jefferson Blvd Dallas TX, 75203
214-946-7974
Check Cashing Services
11333 North Central Expressway Dallas TX, 75243
214-696-6969
CHECK CASHING SERVICES
11333 N Central Expy Dallas TX, 75243
214-696-6969
CHECK INTO CASH
3207 W Camp Wisdom Rd Dallas TX, 75237
214-330-6311
CHECK INTO CASH
9245 Skillman St Dallas TX, 75243
214-341-7624
Check Mart Of Texas
2031 S Buckner Blvd Ste B Dallas TX, 75217
214-309-2943
Check Mart Of Texas
3287 S Polk St Dallas TX, 75224
214-371-2274
Checkcare
Dallas Dallas TX, 75201
972-364-0500
Checks Cashed Any Kind
Dallas Dallas TX, 75201
214-371-2274
CHECKS CASHED NUMBER 8
9830 Walnut St Dallas TX, 75243
469-330-0700
Chek Cash Inc
5421 E R L Thornton Fwy Dallas TX, 75223
214-828-4100
Clearing House Association
1999 Bryan Street Suite 1500 Dallas TX, 75201
214-969-6885
Cliffs Check Cashing
2525 Inwood Rd 700626 Dallas TX, 75235
214-350-2275
CLIFFS CHECK CASHING
318 S Hampton Rd Dallas TX, 75208
214-946-4044
CLIFFS CHECK CASHING
2726 Samuell Blvd Dallas TX, 75223
214-827-2543
CLIFFS CHECK CASHING
5549 Lyndon B Johnson Fwy Dallas TX, 75240
972-458-7733
CLIFFS CHECK CASHING
4312 W Camp Wisdom Rd Dallas TX, 75237
972-572-8546
CLIFFS CHECK CASHING
6932 Greenville Ave Dallas TX, 75231
214-373-6932
CLIFFS CHECK CASHING
1416 S Buckner Blvd Ste C Dallas TX, 75217
214-391-1147
CLIFFS CHECK CASHING
11111 Walnut Hill Ln Ste 102 Dallas TX, 75238
214-348-5453
Cliffs Check Cashing Store
2800 W Northwest Hwy Dallas TX, 75220
214-357-9953
CLIFFS CHECK CASHING STORE
5216 Wullschleger Ln Dallas TX, 75210
214-421-2600
CLIFFS CHECK CASHING STORE
2525 Inwood Rd Ste 133 Dallas TX, 75235
214-350-2275
CLIFFS CHECK CASHING STORE
4832 Gaston Ave Dallas TX, 75246
214-827-2543
CLIFFS CHECK CASHING STORE
2802 W Northwest Hwy Dallas TX, 75220
214-357-9953
Cliffs Check Cashing Str No 10
1416 S Buckner Blvd Dallas TX, 75217
214-391-1147
Cliss Check Cashing
12700 Midway Rd Ste 105 Dallas TX, 75244
972-726-7144
COMMISSION EXPRESS
9400 N Central Expy Ste 1640 Dallas TX, 75231
214-891-9800
Cribline Service
3939 South Polk Street Dallas TX, 75224
214-375-3800
Cummins-Allison Corporation
13721 Gamma Road Dallas TX, 75244
972-661-5390
Dallas Check Cashers
111 West Jefferson Boulevard Dallas TX, 75208
214-942-6400
Dallas Check Cashers
3430 Lombardy Lane Dallas TX, 75220
214-902-0010
Dallas Check Cashers
8122 Lake June Road Dallas TX, 75217
214-309-0300
DALLAS CHECK CASHERS
3430 Lombardy Ln Dallas TX, 75220
214-902-0010
Dallas Check Cashers Inc
111 W Jefferson Blvd Dallas TX, 75208
214-942-6400
Discount Check Cashing
2992 Walnut Hill Ln Dallas TX, 75229
214-350-4555
DISCOUNT CHECK CASHING
11237 Harry Hines Blvd Dallas TX, 75229
972-243-4568
Dollar Check Cash
7879 Spring Vly 147A Dallas TX, 75254
972-404-1313
Dollar Check Cashing
5528 Alpha Rd Ste 105 Dallas TX, 75240
972-458-8880
Dollar Check Cashing
2886 Forest Lane Dallas TX, 75234
972-484-9999
Dollar Check Cashing
5528 Alpha Road Suite 105 Dallas TX, 75240
972-458-8880
Dollar Check Cashing
7879 Spring Valley Road Suite 147A Dallas TX, 75254
972-404-1313
Dollar Check Cashing
2505 West Davis Street Dallas TX, 75211
214-942-5010
Dollar Check Cashing
8347 Park Lane Dallas TX, 75231
214-691-6777
DOLLAR CHECK CASHING
7879 Spring Valley Rd Dallas TX, 75254
469-374-0528
DOLLAR CHECK CASHING
2886 Forest Ln Dallas TX, 75234
972-484-9999
DOLLAR CHECK CASHING
2505 W Davis St Dallas TX, 75211
214-942-5010
DOLLAR CHECK CASHING
8347 Park Ln Dallas TX, 75231
214-691-6777
E Z CHECK CASHING
10550 Walnut St Dallas TX, 75243
972-485-5008
Envios/Video Carranza
736 W Jefferson Blvd Dallas TX, 75208
214-948-3099
EXPRESS CHECK CASHING COMPANY
401 W Mockingbird Ln Dallas TX, 75247
214-637-6025
EXTRA CASH REBATE
8038 Ferguson Rd Dallas TX, 75228
214-324-9600
EXTRA CASH REBATE
1925 S Buckner Blvd Dallas TX, 75217
214-309-1604
Fastbucks Of Texas Inc
6868 Greenville Ave Dallas TX, 75231
214-343-9109
First Cash Advance
19021 Midway Road Suite 400 Dallas TX, 75287
972-307-6800
First Cash Advance
3312 North Buckner Boulevard Dallas TX, 75228
214-324-1932
FIRST CASH ADVANCE
13323 Montfort Dr Dallas TX, 75240
972-387-9088
FIRST CASH ADVANCE
13005 Josey Ln Dallas TX, 75234
972-241-4743
FIRST CASH ADVANCE
19177 Preston Rd Ste 170 Dallas TX, 75252
972-447-9740
FIRST CASH ADVANCE
19021 Midway Rd Dallas TX, 75287
972-307-6800
FIRST CASH ADVANCE
2894 W Wheatland Rd Dallas TX, 75237
972-283-9580
FIRST CASH ADVANCE
3100 Forest Ln Dallas TX, 75234
972-247-6480
FIRST CASH ADVANCE
9203 Skillman St Dallas TX, 75243
214-503-8360
First Cash Advance - Dallas
13323 Montfort Drive Dallas TX, 75240
972-387-9088
First Cash Advance - Dallas
5315 Greenville Avenue Dallas TX, 75206
214-239-6131
First Cash Advance - Farmers Branch
13005 Josey Lane Dallas TX, 75234
972-241-4743
First Cash Advance 202
3312 N Buckner Blvd Dallas TX, 75228
214-324-1932
FRIENDLYS CHECKING
10025 Harry Hines Blvd Dallas TX, 75220
214-358-2025
Gretas Check Cashing
3219 Dawes Dr Dallas TX, 75211
214-333-0297
GRETAS CHECK CASHING
510 N Zang Blvd Dallas TX, 75208
214-942-1988
Half Price Checks Cashed 3
2410 Walnut Hill Ln Dallas TX, 75229
214-902-0733
Half Price Checks Cashed 3
2410 Walnut Hill Lane Dallas TX, 75229
214-902-0733
Hullson Llc
15757 Coit Rd Ste 514 Dallas TX, 75248
972-404-0055
Insta Cash
1050 North Westmoreland Road Suite 122 Dallas TX, 75211
214-333-2326
INSTA CASH
1050 N Westmoreland Rd Dallas TX, 75211
214-333-2326
Insta Cash - Notary Public
1050 North Westmoreland Road Suite 122 Dallas TX, 75211
214-333-2327
Jairo S Vending & Cashing Svc
404 Andrews Ave Apt 5C Dallas TX, 75211
214-339-9758
Jom Corp
4909 Ross Ave Ste C Dallas TX, 75206
214-515-9680
K 1 CHECK CASHING & MORE
2780 Royal Ln Dallas TX, 75229
972-243-3799
LEES CHECK CASH
3203 Brookhaven Club Dr Dallas TX, 75234
972-406-0999
LEES CHECK CASHING
11368 Emerald St Dallas TX, 75229
972-406-0999
Lgf
2351 West Northwest Highway Suite 1115 Dallas TX, 75220
214-352-9200
Lonestar Check Cashing
2647 W Northwest Hwy Dallas TX, 75220
214-366-2426
Lonestar Check Cashing
2647 West Northwest Highway Dallas TX, 75220
214-366-2426
Loyal Check Cashing
11407 Emerald St Ste 100 Dallas TX, 75229
972-406-0605
M & B Grocery & Check Cashing
625 S Hampton Rd Dallas TX, 75208
214-331-5194
M & B Grocery & Check Cashing
625 South Hampton Road Dallas TX, 75208
214-331-5194
M & M Check Cashing Inc
3841 Peter Pan Dr Dallas TX, 75229
214-352-6035
M Z GROCERY
3033 S Westmoreland Rd Dallas TX, 75233
214-331-5942
M-Z Grocery & Deli
3033 South Westmoreland Road Dallas TX, 75233
214-331-5942
MAGNOLIA CHECK CASHING
2121 Main St Ste 101752 Dallas TX, 75201
214-749-6669
MARVIC ENTERPRISES
3458 Webb Chapel Ext Dallas TX, 75220
214-351-4717
Merchant Services Of Texas
8204 Elmbrook Drive Suite 168 Dallas TX, 75247
214-678-9997
Merchantsmart Payment Systems
Dallas Dallas TX, 75240
214-597-6733
Money Mart
3287 South Polk Street Dallas TX, 75224
214-371-2274
MONEY MART
2031 S Buckner Blvd Dallas TX, 75217
214-309-1717
Money Mart 2404
2031 South Buckner Boulevard Dallas TX, 75217
214-309-1717
Money Quick
2170 W Northwest Hwy Dallas TX, 75220
972-831-0944
MR CHECK CASHING
11740 Ferguson Rd Dallas TX, 75228
972-698-7555
Mr Payroll
8011 Walnut Hill Ln Dallas TX, 75231
214-363-8216
Mr Payroll
10969 North Stemmons Freeway Dallas TX, 75220
972-910-0910
Mr Payroll
8011 Walnut Hill Lane Dallas TX, 75231
214-373-8129
Nathan Burke Dallas Cater
4535 Westway Ave Dallas TX, 75205
214-252-9726
National Clearing House Associates
1999 Bryan Street Suite 1500 Dallas TX, 75201
214-999-0916
NPC CHECKS
Po Box 1749 1749 Dallas TX, 75221
972-335-1707
OAKDALE INVESTMENTS INC
2636 Frankford Rd Dallas TX, 75287
972-306-7799
One Star Check Cashing 4
2422 Valwood Parkway Dallas TX, 75234
972-406-8490
One Star Check Cashing No 6
10705 E Nw Hwy Dallas TX, 75238
214-221-3530
PAS EXPRESS
7879 Spring Valley Rd Dallas TX, 75254
972-980-0887
PL CHECK CASHERS
2332 W Davis St Dallas TX, 75208
214-941-5558
PL CHECK CASHERS
3423 W Camp Wisdom Rd Dallas TX, 75237
972-780-8500
PL CHECK CASHERS
11403 Garland Rd Dallas TX, 75218
214-572-0720
PL CHECK CASHERS
2101 S Buckner Blvd Dallas TX, 75227
214-381-0562
Planet Cash
4411 Lemmon Avenue Dallas TX, 75219
214-522-0495
PLANET CASH
4411 Lemmon Ave Dallas TX, 75219
214-526-7310
PLS CHECK CASHE
6511 Petain Ave Dallas TX, 75227
214-381-0562
PLS CHECK CASHE
3003 W Northwest Hwy Dallas TX, 75220
214-358-5400
PLS CHECK CASHERS
7909 Spring Valley Rd Dallas TX, 75254
972-661-8220
PLS CHECK CASHERS
3311 W Illinois Ave Dallas TX, 75211
214-337-5500
PLS CHECK CASHERS
3003 W Northwest Hwy Dallas TX, 75220
888-757-2432
PLS CHECK CASHIER OF TX INC CC
9441 Forest Ln Dallas TX, 75243
972-968-0860
Pls Financial Services Inc
6500 Skillman St Dallas TX, 75231
214-221-1930
Pronto Check Cashing
3311 West Northwest Highway Dallas TX, 75220
214-350-8599
Puri Jet
2340 Royal Ln Dallas TX, 75229
972-247-1662
Quality Merchant Services
811 South Central Expressway Dallas TX, 75201
214-570-0110
R & J Pursell Enterprises Inc
1050 N Westmoreland 122 Dallas TX, 75211
214-333-2326
RENT A CENTER
5420 E Grand Ave Dallas TX, 75223
214-827-8251
RENT A CENTER
1050 N Westmoreland Rd Dallas TX, 75211
214-330-5241
RENT A CENTER
2367 Gus Thomasson Rd Dallas TX, 75228
214-367-8300
RENT A CENTER
2566 Gus Thomasson Rd Dallas TX, 75228
214-321-8775
Rodneys Advance Check Cashing
11015 Stallcup Dr Dallas TX, 75228
214-328-3840
Royal J-K Inc
11407 Emerald Street Suite 100 Dallas TX, 75229
972-406-0605
Shekinah African Methodist Episcopal Church
855 North Masters Drive Dallas TX, 75217
972-557-1515
SMART PAY
5555 E Mockingbird Ln Dallas TX, 75206
214-828-9143
South Central Check Cashing
2011 South Central Expressway Dallas TX, 75215
214-428-1234
Ss Check Cashing
2745 W Northwest Hwy Dallas TX, 75220
214-358-1447
Star Financial Services
8500 N Stemmons Fwy Ste 4 Dallas TX, 75247
214-637-2274
Sweepstakes Clearinghouse-Customer Service
1555 Regal Row Dallas TX, 75247
214-915-7100
The Cash Store
13249 Montfort Drive Dallas TX, 75240
972-934-1682
The Cash Store
9208 East R L Thornton Freeway Dallas TX, 75228
214-321-0587
Tx Convenience & Check Cashing
3326 Irving Boulevard Dallas TX, 75247
214-634-2353
UNITED CHECK CASHERS
117 S Carroll Ave Dallas TX, 75226
214-827-3444
UNITED CHECK CASHING
1670 N Hampton Rd Dallas TX, 75208
972-224-0012
UNITED CHECK CASHING
4312 W Camp Wisdom Rd Dallas TX, 75237
972-709-4455
UNITED CHECK CASHING
10620 Garland Rd Dallas TX, 75218
214-324-2274
UNITED CHECK CONTROL
12200 Ford Rd Dallas TX, 75234
972-755-3112
Us Corporate Accounting
2815 Valley View Ln Dallas TX, 75234
972-406-1699
Vadiwala Corp
3326 Irving Blvd Dallas TX, 75247
214-634-2354
WAYNES CHECK CASHING SERVICE
10545 Maylee Blvd Dallas TX, 75228
972-270-9545
Wolverine Opportunities Llc
6926 Kingshollow Dr Dallas TX, 75248
972-960-2038
Woods & Associates International
4347 South Hampton Road Suite 250 Dallas TX, 75232
214-331-5441
Your Money Today
10432 Coleridge St Dallas TX, 75218
214-321-5369
---
TYPE YOUR ZIP BELOW TO SEE CASH ADVANCE COMPANIES
Cash Advance Information by State:
Texas Advance Loan - Cities