What to Spend Money On
Even the most frugal spender can't deny that some things in life are worth splurging on. But just because you're splurging doesn't mean you can't be practical. What to spend money on depends on your situation. In fact, a lot of the items on this list are necessities. If you're worried about spending a lot of money on something you'll never or very rarely use, you can put your money towards one of the more practical (but still luxury) everyday items. Or, if you have the cash and desire to splurge on something a bit more outlandish and flashy, we've included some of those options as well. Read on to find ideas for your next big splurge!
Mattress
Everyone deserves a nice mattress. This is one of the more practical items on the list and is probably the thing you'll use most often, making it one of the good things to spend money on. Sleep is one of the most important parts of our daily lives; sleep affects every aspect of your life, and having good sleep hygiene starts with a good mattress. If you have some money to spare, replacing an old mattress should be your top priority. While you're at it, consider replacing your pillows and bed linens too for an even cozier nights' rest.
Comfortable Shoes
It may sound simple, but if you've never owned a pair of nice shoes, you'll be amazed at the difference a well-fitting, stylish pair of shoes can make. When looking at things that are worth money, shoes definitely make the cut. If you're someone who works on your feet, likes to work out, or is just on the go a lot, having at least one pair of ultra-comfortable shoes is of the utmost importance. Wearing shoes that are worn out, the wrong size, or that don't properly support your feet' arches can lead to problems later down the line, such as spinal issues, back pain, and damaged knees. Your spine, back, and knees are all things you can't replace, so do yourself a favor and purchase new shoes that will prevent you from suffering later on.
Home Improvement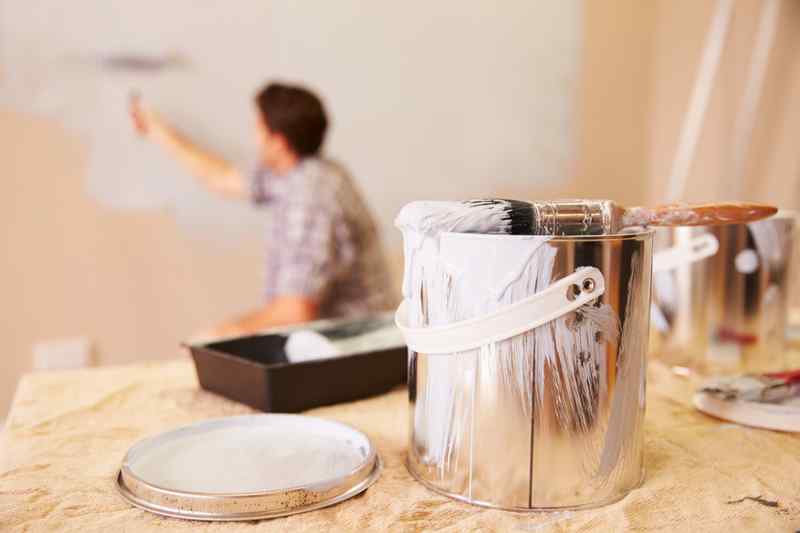 If you have extra money sitting in your bank account, and you've been living in the same house for a decade, it might be time to spruce up your living space by funding home renovation. The good news is that home improvement is one of the best things to spend your money on.
Chances are, you've had to replace items since you moved in. Still, you can probably find things that have outlived their usefulness. The items you haven't replaced or updated, like furniture, appliances, and electronics, can make a big difference in your level of daily comfort.
Perhaps you have many broken-down areas of your house and don't know where to start. If there's a lot you need to fix, and you finally have the money saved up to do so, it's best to prioritize the things that cannot wait, such as structural issues, roof replacement, broken water pipes, and air conditioning, depending on where you live. Next, you might move on to appliances and large equipment such as the laundry machine, range, and dishwater.
Request a Loan Today*
*By filling out the form above, you will be routed to OpenCashAdvance.com's loan request form.
Once you have the big items taken care of, you can move onto more frivolous (but still worthwhile) things on your home improvement to-do list. This is where the more "luxury" improvements, such as building a deck or patio, garage, pool, or landscaping, come into play. All of these can make life at home much more enjoyable and comfortable. Go with what will make you the happiest and work your way to the least important, as your finances allow for.
Improving your house isn't just about finding stuff to spend money on. If your house is in pretty good working order and you're not sure where to start, go with projects that will raise the value of your house. Upgrades that increase your home value include the following:
● Touch-ups to the exterior. This includes anything that will increase your house's curb appeal. Common touch-ups include landscaping, replacing the front and garage door, adding a stone veneer, and repainting.
● Bathroom remodel. This is a trendy option for homeowners. You might remodel your tub and shower combo into a separate walk-in shower and jacuzzi, put in a new toilet, replace the flooring, and upgrade the sink counters to granite or marble. If you're upgrading to add resale value more than anything else, consider a midrange remodel rather than a full upscale remodel. A mid-range remodel will recoup you about 64% of its cost when you resell the house, compared to 56% for an upscale bathroom remodel.
● Kitchen remodel — another popular home improvement project. A full remodel includes replacing the cabinets, appliances, counter, sink, and floors. If you're even more ambitious, you might consider installing a kitchen island or secondary sink. A minor remodel of a 200 square foot kitchen will cost you about $21,000 and net you a 77% return upon resale.
● Fixture upgrade. A simple fixture upgrade can do wonders to a house's appeal. This includes replacing door and cabinet knobs, installing new lighting, ceiling fans, and wall shelves. These small changes add up quickly and are more noticeable than you may think.
● Energy-efficient appliances. This is a significant consideration for any buyer in the housing market. Potential homeowners will want the most modern technology they can get their hands on, and having a technologically advanced home will give you, the seller, a leg up on your competition. Look for washing machines, stoves, dishwashers, etc., that save the most water and electricity. If you're using ancient appliances, chances are you aren't getting the most bang for your buck anyway, so you might as well upgrade.
● Solar panels. Go green and save yourself some cash with solar panels. Depending on where you live, this may be an excellent option for homeowners who wish their electric bill was just a bit lower. Your solar panels will likely pay for themselves, so this is a relatively safe and wise investment.
● Install new hardwood flooring. Installing hardwood flooring is an all-around good remodeling decision any way you look at it. A new hardwood floor is beautiful and will pay for itself at resale. Even a polished hardwood floor will more than pay for itself and net you a 6% profit at resale.
If you're actively trying to sell your home or plan for the future, it's all about being strategic with your improvements. Even if your house isn't the over-the-top luxury château of your dreams, simple enhancements here and there will improve its value and appeal to buyers.
If you've done all of the above but you're bored of your house's look, it may be time to spruce up the interior by changing your decor, color schemes, or furniture arrangement. It's amazing what a fresh coat of paint will do. If you want to play it safe, a neutral color palette looks good in most rooms and will appeal to the house's future owners as well. Or, if you want to improve your house's resale value along with its look, you can replace the carpet or refinish the wood flooring.
There's no doubt that making significant home improvements is a big project and one that will cost a lot of time and money, even if you cut corners. Still, it's an investment in you and your family's future comfort and happiness. If you're someone who spends a lot of time at home – maybe you're a stay-at-home parent, or you work from home – or are planning to sell in the future, home improvement is almost always a worthwhile pursuit. Regardless of how much time you spend at home, though, your house is a place of peace and respite and deserves the extra love and care of a home improvement now and then.
Car
Have you ever asked yourself, "What should I spend my money on?" One of the first answers was probably your car. If you commute to work every day, you already know how much of a lifeline a reliable vehicle can be – and how frustrating it is to own a car that's constantly breaking down or in the shop for repairs. If your car is showing its age, it may be time to buy a new one.
If you need emergency car care and don't have the money available, then you may need to look into cash advances.
You don't need to go out and buy the latest luxury model (unless that's what you want). Plenty of people buy used, but consider putting your money towards a brand new vehicle if you're able to.
When purchasing a car, there are a few things you should take into consideration. Your number one concern, of course, should be safety. Buying a new vehicle ensures that, at the very least, your brakes aren't likely to give out soon. It also allows you to buy a car with the latest gadgets and security features, such as back-up cameras, lane departure warnings, and motion detectors. You can also look up a vehicle's safety rating for a better understanding of how safe your new car is compared to others on the road.
Be sure to pop the hood and take a look at the engine. The two things you'll probably be most interested in learning about are the car's fuel efficiency and horsepower. It's better to find out sooner rather than later how much it's going to cost to refill your gas tank. Checking the horsepower will save you disappointment when you go to put your foot on the pedal and get lacking results.
Next, consider the transmission. This one is almost entirely up to personal preference and doesn't affect the vehicle's performance. Some people swear by driving a manual transmission while others enjoy the convenience of automatic. Most new cars in production today function on automatic transmissions. Driving manually can be fun, but keep in mind there will be a bit of an initial learning curve if you've never done this before.
You'll also want to take the cost of ownership of your new vehicle into consideration. A fancy sports car will cost you more to insure and may need parts replaced more often. Ask yourself how often this car will break down. Is it known for needing replacement parts constantly? These special parts likely won't be available at your local auto shop, meaning you'll need to special order them from the manufacturer. It may take a while to get a hold of the parts you need. Replacing parts in an obscure luxury vehicle also requires specialized labor. Overall, this costs a lot of time and money, making this an impractical option for someone who needs to commute every day. If you have another means of transportation or don't commute every day, this may not be as much of an issue for you.
Faster Internet
This is a simple upgrade, but one that is near-guaranteed to make your life noticeably better. How often are you browsing the internet, casually scrolling on your phone, or sending a text or email? The answer is probably quite often. The more people who live in your home or, the more devices are trying to connect to Wi-Fi, the slower your internet will be.
Nothing is more annoying than continually pausing a movie during a tense scene to let it buffer. If you find yourself spending more time watching loading screens than actual content, then it may be time for speedier internet service.
Coffee Maker or Espresso Machine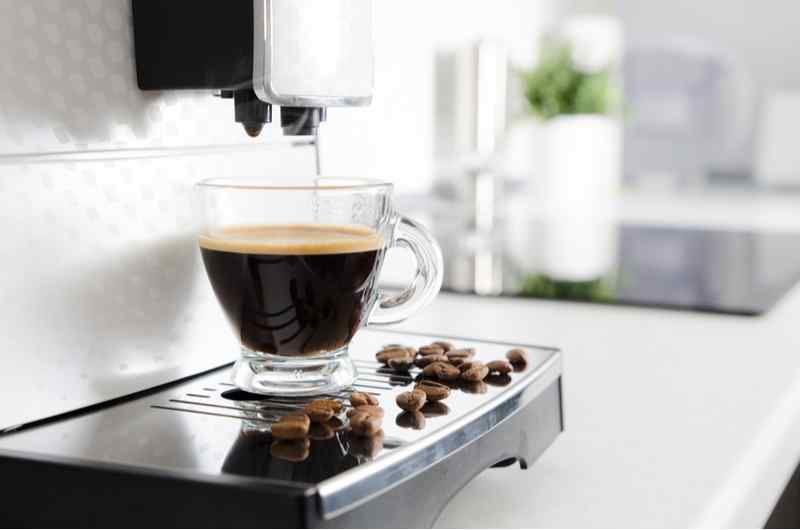 There are also fun things to spend money on. If you're a coffee enthusiast, this one is a must. Coffee technology has come far, and you have a lot more options than the basic Mr. Coffee.
There are single-cup coffee makers like the ones Keurig makes. The more bare-bones models are very reasonably priced. There are several tiers of luxury, depending on what extra features you want.
You can also snag an even fancier option, the Nespresso, for days when a mere cup of coffee isn't going to cut it. Nespresso has several lines of espresso machines, with more add-ons, the higher you go in the price range. The fanciest models come with built-in milk frothers and a system that adapts to each unique coffee pod to create the conditions for a perfect cup every time.
If you want a top-of-the-line coffee experience, the Breville line of products is sure to impress you. Their fully automatic, commercial-grade espresso machines will make you the best coffee money can buy, and their price tag reflects that, with some products costing up to $2,000.
Splurging on a nice coffee maker is sure to make your mornings more enjoyable — and tastier! Also, you'd be surprised how much money you can save in the long run by switching your daily Starbucks with a fresh-brewed, homemade cup.
Hobbies
The science is in – hobbies are vital to a person's mental, physical, and even social health. This makes them one of the best purchases to improve the quality of life. Hobbies are any purposeful activity you do for fun, fulfillment, or self-betterment. Engaging in activities you enjoy sets the mind at ease, activates creativity, and creates the environment for a happier life. People who practice their hobbies regularly experience increased positive mood and decreased rates of stress and depression. People with hobbies that provide an opportunity for social interaction, such as team sports or music, have better social skills and feel more socially fulfilled.
Consider spending money on one of your current hobbies, or, if you don't have a hobby, take a class in something that seems interesting!
Self-Care
Daily life can be stressful and draining, especially if we forget to take the time to step back and care for ourselves. Engaging in self-care means taking an active role in your health and wellness, mentally, emotionally, and physically. Self-care activities can be as spontaneous as breathing exercises, stretches, snack breaks as needed, or more structured. Common self-care activities are journaling, meditation, taking a nap, or reading a calming, inspiring book.
You'll have to check in with yourself throughout the day to discover what you need in that moment.
While many self-care activities are free and don't require any equipment or accessories, there's plenty of products out there to contribute to your wellness. Below are a few ideas for things you can add to your self-care routine:
● Scented candles or incense. Many people find aromatherapy to be effective at relaxing and rejuvenating the mind. Try incorporating scented candles or incense into your meditation, sleep, or bath time routines.
● Footbath. Speaking of baths, who doesn't love a good foot bath? If you work on your feet, slipping into a foot soak at the end of a shift might be just the thing you need to unwind.
● Nail care/manicure set. Even something as simple as clean, smooth nails can make you feel like a new person.
● Coloring book. Coloring books aren't just for kids anymore. There are plenty of advanced coloring books designed to soothe, inspire, and foster mindfulness. Not to mention it's always fun to be creative.
● Face masks. Everyone should have a thorough skincare routine. If your skin's been less than healthy recently, consider adding a facemask to your daily or weekly routine.
● Journal. Journaling is a wonderful way to get in touch with yourself. After all, how do you administer self-care if you don't know what you need? Journaling does take some amount of discipline, though, especially when you're first starting. Buying an inviting journal-one that you'll want to open again and again-can help you stay on track in your journaling practice. It doesn't need to be leather-bound or monogrammed. Even a simple journal with a cover design you like can sometimes be all it takes to motivate you to write.
While none of these items are things that are worth a lot of money, self-care is focused on providing the body and mind with what it needs when it asks for it. What that means to you might differ from someone else's definition of self-care. For many people, self-care ties in with hobbies as well. It's all about what you need to live a happy, healthy life.
Life Experiences
There are plenty of things you can buy secondhand; once-in-a-lifetime experiences aren't one of them. What better way to spend your money than on memories with your loved ones? What this entails will be different for everyone depending on interests, budget, lifestyle, etc. Some people prefer a good meal over concert tickets or camping over a luxury hotel. Whatever you enjoy most – food, entertainment, travel, or something else entirely, give yourself permission to create and enjoy those experiences for yourself.
When it comes to deciding what to spend your money on, go with what feels right. It's important to consider your lifestyle restraints, but don't ignore your wants. In the end, the worth of any given purchase is only as great as the value you assign it.