How to Fund Your Home Renovations
One fear shared by all homeowners is the need for home repairs. It's not hard to see why. Even exciting renovations are unnerving because of the money required.
Request a Loan Today*
*By filling out the form above, you will be routed to OpenCashAdvance.com's loan request form.
To help make it all a little less stressful, here are some financial tools for addressing a home improvement cash jam.
Refinance Your Mortgage
Refinancing your home mortgage is one of the simpler techniques to pile away some excess cash for house renovations. Contingent to your present interest rate, you may have the option to refinance your mortgage at a significantly lower interest rate.
If you have enough home equity, then you may have a faster method to get cash for your home makeover plans. You may be able to refinance your current mortgage for a new one with a higher amount than you currently owe. You can use the extra money toward home repairs.
Naturally, refinancing your home mortgage is a pretty big deal, and you will need to take some extra time to evaluate the pros and cons of it. Consider assessing the overall costs and deciding whether it will be worth the step in the long run. That said, mortgage interest rates are very low right now.
Apply for a Home Equity Line of Credit
A Home Equity Line of Credit is often used to fund home repairs. It allows you to utilize your equity in order to receive some extra cash. Often compared to a credit card, the home equity line of credit option is open-ended. The remarkable upside to this route is its significantly lower interest rate. This financing option is normally based on a modifiable rate loan; however, you may have the option to apply for a fixed-rate loan ahead of time.
In addition to the fast line of credit provided, this specific course of financing is also tax-deductible for up to $100,000, with the condition that the money borrowed is used for home improvement funding.
Crowdsourcing
If the traditional options are not suitable for you, then one of the less stressful options would be to tap into some family funds. Whether it is in the form of a loan or possibly even a gift, getting the cash from your parents, siblings, or friends may be a much easier choice.
Some people even go as far as getting a loan from extended cousins. Relying on close friends or family in times of emergency may provide a better choice of fast cash advances than the banking system. Just be sure to pay back the loan on time.
Adjust Your Savings Plan
Adjusting one's budget is one of the more reliable sources of cash funds. Whether you are looking at cutting expenses or restraining yourself for unnecessary purchases, there might be a path there towards cash accumulation. Once you get used to the process and implement the necessary budgeting tactics, you will find that cash actually adds up rather quickly.
Start by examining your current expenses. Then, narrowing your spending to what you truly need. Once you place a realistic budget in motion, your cash savings will most definitely increase.
Construction Loan
A construction loan is somewhat comparable to the home equity loan. The lender of construction loans may consider the ultimate value of your home after renovations. More so, within this loan option, borrowers will not be offered the complete amount upfront, rather a combination of distributed amounts over a significant period of time.
Personal Loans
If you are looking into making relatively larger renovations costing around $30,000 or more, a personal loan may be a suitable option. However, it would help if you always kept in mind that personal loans convey a much higher interest rate than home equity loans.
Credit Cards
Smaller renovations can be charged to a credit card. While the interest rate is much higher than any mortgage loan, that won't matter if you pay the card off fast. Another benefit of the credit card is they are accessible. You can forego the long application forms and daunting request process of big loans, and simply pay off your minor home revamp projects using your plastic cards.
Zero-Interest Home Remodeling Loans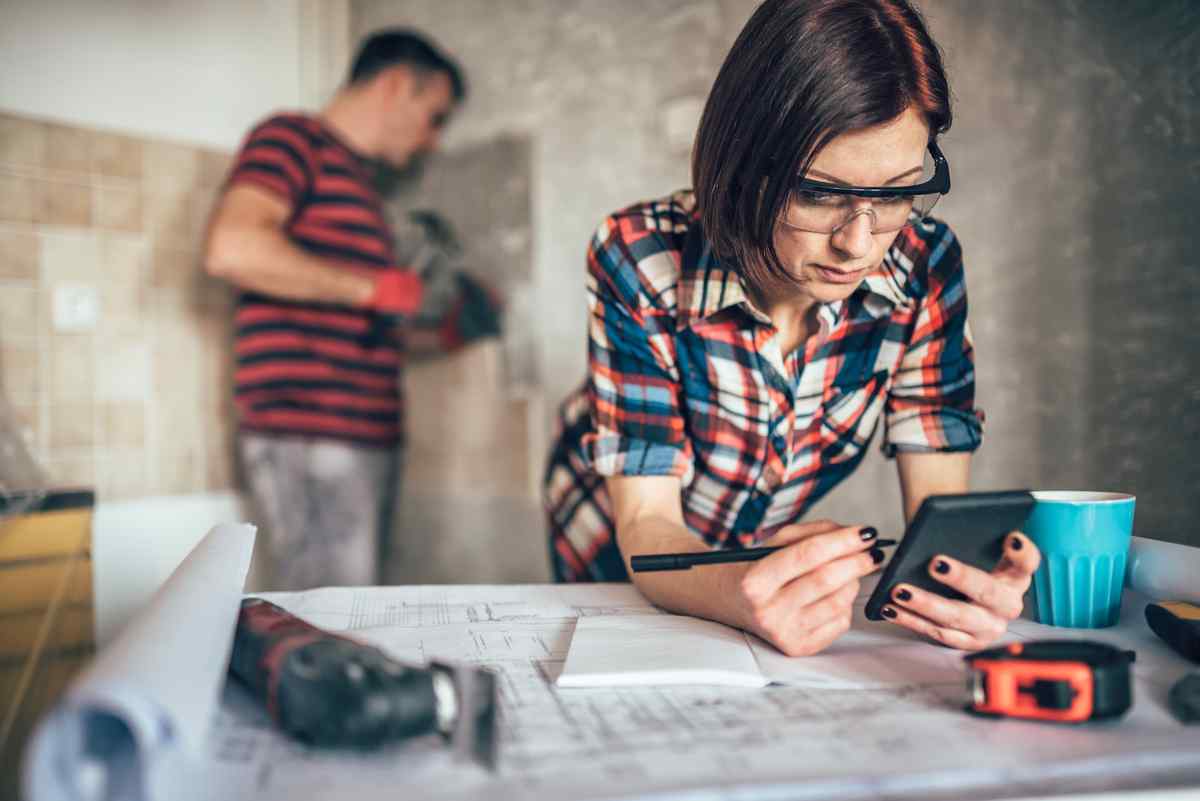 The ideal credit situation is finding a free renovation loan program. These might be set up by a construction company as a perk for working with them. The contractor would basically provide you with financing, letting you pay what you owe over time. As an added perk, the financing might be available at 0% APR.
Payday Loans and Installment Loans Online
As a quick overview, payday loans are considered quick cash advances that are meant to be paid back over a short time period. Consumers may turn to payday loans online to get the cash they need for minor home renovation projects.
Consumers who need more than $500 may use an online installment loan instead. With lengthier repayment frames, installment loans allow larger amounts of cash.
It is often easier to begin the loan request process online. When shopping for loans on the internet, consumers can compare options without needing to travel all over town.
The Importance of Your Credit Score
Most lenders look at a consumer's credit score when making a loan decision. Banks and credit unions are not as lenient when it comes to bad credit score holders. However, online direct lenders may tolerate a customer's low credit value.
On top of bad credit score loans, a cash advance online is also not as restricted when it comes to spending. Meaning, you are free to apply for an online debt with the luxury of spending the amount received on a wider range of purposes.
If you are looking forward to taking out a quick cash loan for your home improvement plans, be sure to incorporate these following steps for a responsible loan transaction.
Be sure to fully communicate with your direct lender at the beginning of your loan process. Read the designed terms and conditions fully; often, lenders present these terms before starting any loan process.
Make sure to conduct your payments on time and avoid any delays.
For easier cash transfers, you might be able to set up a direct debit to make your payments automatically every month. This helps avoid any late payments and fees that add a burden to an already stressful time.
Keep your budget in check and try your best not to take out more than you need.
Put a Plan in Action
Before thinking about how to pay your home renovations, you must first make sure to assess and organize the matter. Commencing a project as complex as home remodeling requires a well thought out plan. There a few different aspects to consider before diving into loans or fishing some cash out of your savings.
Build Your Personalized Strategy
The initial step toward conducting an overall successful home improvement project is to jot down all your goals and aspirations. This can include anything from designs, color schemes, blueprints, fixings, and more. This process is often referred to as the rough outline for your work, through which you can clearly state your wants and needs.
Pushing through a project plan will help keep everyone on the same page. It may also encourage a more well-rounded approach to your overall home renovation ideas. Assess the magnitude of your house remodeling concepts accordingly to reach your final goal.
Make a Budget
The second point, and possibly the most important one, revolves around the money portion of your project. Without sufficient cash, you will not be able to move forward with your desired plans and designs. Your budget should be all-inclusive, from the most drastic expense to the most minor. This includes permits, material, labor costs, costs of decoration, final touches, and any other surprise expenses that you may face.
First off, start with rough cost estimates for your materials and other components. After you know how much your project will actually cost, you should incorporate these costs into your finalized budget scheme.
You should set a general spending limit. Also, make sure to plan for unexpected costs. If your cost estimates exceed your expectations or your budget, you may need to change course and go back to the beginning of the planning stages.
For an even more realistic approach, try requesting multiple cost estimates from a variety of contractors to locate the one best suited to your budget.