How to Find Cheap Flights: An Ultimate Guide
After you've figured out if you are traveling by land, sea, or air, if the answer is air, then we have what you need to know to save on the tickets. Read on for smart tips on how to get discounts on your flight.
Request a Loan Today*
*By filling out the form above, you will be routed to OpenCashAdvance.com's loan request form.
When comparing the cost of flying to driving, it's important to consider all the fees involved.
Driving means paying for gas. It also means paying for food, hotels, tolls, and wear and tear on your automobile. Some road trips get even more expensive with speeding tickets and breakdowns.
Flying has its extra costs, too. Beyond the ticket price, passengers might pay baggage, airport parking, and transportation fees. All these costs can add up, forcing some to turn to bad credit payday loans to fund the trip.
At the end of the day, though, it usually costs less to drive. That's unless you know how to find cheap flights.
How to Get Discounts on Flights
A quotation often attributed to P.T. Barnum (that he likely never said and was around since before he was born) goes like this: "There's a sucker born every minute."
Most of them pay full price to fly.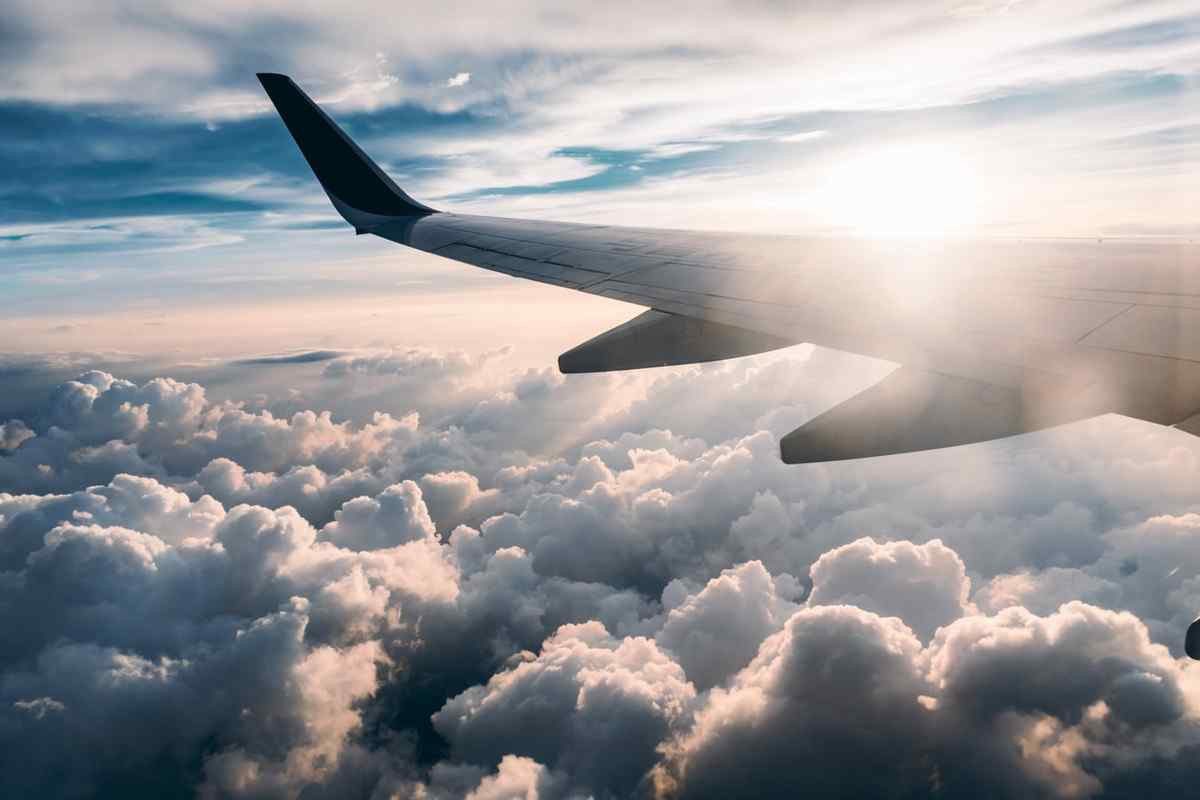 For the rest of us, there are discounts available if you know where to look. These discounts can help you stretch a cash advance if you are using one to buy the tickets. Here are 10 of the best ways to get cheap flights (please keep in mind that if you cannot afford your flight but do not want to miss your trip, you may be able to find payday loans online to help you foot the bill):
Don't expect to find a deal on the cheapest day to buy flights. It used to be that experts agreed that rates dipped on Tuesday. However, that may not be the case anymore. Research shows that rates stay constant throughout the week. That said, there are months that are more expensive than other months. You will almost always pay more to fly during the summer, Christmas, and other holidays.
Take advantage of student discount flights. From study abroad to family vacations, airlines offer special flight offers to students who travel. It can be tricky or impossible to find these deals online. Instead, head to the ticket office with your student ID in hand. American Airlines would be a good place to start.
Sign up for all the newsletters. JetBlue is known for sending out newsletters with one-way fare deals. Rates can start as low as $29 for shorter flights. Keep in mind that you usually must book a certain time in advance and fly within a certain timeframe.
Get a credit card that rewards you in bonus miles. Credit card gurus agree that miles are the best rewards out there. They are much more valuable than cash back or points. Be sure to sign up for a travel card that includes an introductory bonus offer. This is a fast way to start off with upwards of 40,000 miles, which you can cash in for hundreds of dollars in plane tickets.
Use an incognito browser when shopping fares. Airlines and their affiliates use cookies to keep track of how often you search for flights. If they notice a pattern that suggests you have an urgent need for tickets, then they might show you a higher price. That's why prices tend to be lower for those using an incognito browser that blocks cookies.
Make sure you're flying out of and into the cheapest airport. An airport a little out of the way can sometimes be significantly cheaper. Be sure to browse your options.
Search the dates around your ideal time to fly. It's almost always more expensive to fly on the weekends. Most airlines will let you click open a calendar showing the price to fly by date. Flying midweek can save you upwards of 50% on tickets.
Resist the urge to sit together. According to NomadicMatt, airlines charge different amounts based on seat location. However, when you book multiple seats together, you are charged the highest price for all the seats. By booking the tickets individually, you can choose the cheaper seat locations.
Shop early. Flights tend to get more expensive closer to the travel date.
Choose a budget airline. Southwest often has the best rates out there, but you won't see them on sites like Orbitz or Kayak. This is because Southwest does not partner with those kinds of affiliates. The only way to see their rates is to go to their actual website. You will be glad you did.
One last bonus tip: don't forget about those add-on fees. Some airlines charge you extra to check a bag. Depending on how many people you are traveling with, these extra fees can add up fast. When you add the full cost together, you may need to make use of payday loans up to $1,000.
How to Find Cheap Flights to Anywhere
The discount ideas listed above work best for domestic flights. But what about when you need to save on a trip to somewhere far away?
Even when you are traveling thousands of miles, the best flight deals come to those who know how to find them. For our money, that means calling up the airline directly and asking what kind of deals they have available.
The customer service agent may be more willing to work with you if you are buying an overseas flight. They will be even nicer to you if you happen to have elite status on the airline.
Those who must use credit to purchase their flight will likely be looking for extra ways to save. When using payday loans with no bank account to pay for your flight, you will want to be sure to save every cent possible.
If the customer service agent does not have any deals available, you may want to consider calling back at another time or asking to speak with their manager.
Can You Get Cheap Flights on First Class Tickets?
Steve Jobs once said (at least in the movie, anyway) that coach lands at the runway at the same time as first class. That said, it's certainly a better flying experience being at the front of the plan.
If you are looking at ways to save on the best tickets, most of our tips above should still help.
Are you feeling risky? You can always book a coach and try to bump up to first-class when you are checking in. This doesn't happen very often, but it does happen. This same trick works when you are checking into your hotel. When there are vacant rooms, there's a good chance they will let you have one of the nicer ones if you ask.
Special perks like this often go to frequent flyers first. However, you can sometimes get to elite status extra fast by signing up for the airline's credit card. It's worth taking a look and finding out.
We hope these tips can help you sail the skies without needing a parachute for your pocketbook. If you have any other tips, please send them our way using our contact form. We regularly update our blogs, and we'd be happy to add your advice if we think it will help other travelers.