How to Avoid Cash Advance Collection Scams
With almost 30 million people with an account in collections, it shouldn't be any surprise that scammers have started impersonating debt collection agencies. Scam collection operations are nothing new. They typically call or send emails pretending to be legitimate lenders. Unfortunately, some may even ask for personal information and propose deals that are too good to be true. Although we can't help you avoid them altogether, there are some surefire signs to look out for.
Request a Loan Today*
*By filling out the form above, you will be routed to OpenCashAdvance.com's loan request form.
Common Types of Loan Scams
Fraudsters use many different techniques, but these are the typical loan scams to watch out for.
1. Advance-Fee Loan Frauds
A scammer disguised as a bank or financial representative may contact you to offer credit, stock investments, or a low-interest loan. These scam artists may approach you via email or phone and even post ads for their offers and services. To receive the offer, they request an upfront "application" or "processing" fee. Additionally, they may ask you to purchase a prepaid card, such as a Google Play or Apple gift card. To further entice you, the scammer may emphasize that the offer is for a limited time to compel you to act fast. However, once they receive their funds, the scammers usually disappear.
If you encounter this type of scam, keep two important things in mind:
Banks would never send mysterious emails or place direct calls offering a personal loan without conducting a credit check first. It may be attractive for people with a lower credit rating but remember that credit checks are usually required.
A responsible lender would also never pressure the borrower to make a quick decision. The scammer may persuade you with a very appealing offer, but if it sounds too good to be true, then it most likely is.
2. Debt Settlement Scams
This type of cash advance scam involves a scammer impersonating a representative from a fake company. Usually, the impersonator will call from an unidentified number and offer to provide debt cancelation or refinancing. They will ask for a fixed fee for the services but won't provide them.
Debt settlement services do exist, and they may help people with a personal loan of any kind. However, they mainly negotiate with your creditors to lower and restructure your debt, and they usually do not require an upfront fee. These companies also never guarantee a 100% success rate in the negotiation process. Therefore, be cautious if a debt settlement service guarantees debt cancelation before assessing your situation.
3. Government Imposter Scams
Sometimes scammers may contact you via phone or text pretending to represent a government organization. Recently, they have upgraded their schemes by offering to expedite or increase stimulus check payments. Additionally, these scammers may ask for your personal and bank account information. Frequently, if you decline, they may threaten you with prosecution or fines.
If a government agency tries to reach you, they will likely mail you written communications with official government seals or stamps.
4. Phishing Fraud
Phishing fraudsters aim to gain access to a person's computer or accounts. Their scheme tempts users to open an email link by offering an online payday loan or debt cancelation. Upon clicking the link, the user may be directed to a website that requests their personal information. In other instances, a sophisticated scammer may automatically plant malware on the computer without needing personal information. Malware can be hidden in the attachments. Never open any attachment you are not expecting and double-check with the alleged sender.
A phishing email may look like it's from a familiar institution or agency, such as your bank or utility company. However, upon closer inspection, you will see that the scammer has changed one or two characters. Look out for typos and misspelled words. Always check the sender's email or directly reach out to the institution. It's very easy to fall into this trap, so always stay alert and watch out for suspicious emails from unexpected people.
5. Pre-Approved Loan Scams
Under a false lender identity, a scammer may call and offer a guaranteed rate on a pre-approved loan. The scammer will likely stress that a poor credit score will not be an obstacle or that they may not even consider the credit score. However, it is important to keep in mind that no lender ignores credit scores completely. The scammer may then ask for an upfront fee to secure the loan. Beware that legitimate lenders will not ask for an upfront fee, and many heavily rely on credit checks and minimum scores to approve individuals for loans.
6. Student Loan Forgiveness Scams
Many people struggle with student loans, and a chance for student loan forgiveness may appear as a ray of hope. Unfortunately, federal loans can only be forgiven by the government and private loans by direct lenders. Therefore, third-party companies or individuals promising to arrange student debt settlement or forgiveness are most probably cons, and here's how you can spot them.
Offer immediate loan relief: scammers usually insist on an upfront fee and promise to provide guaranteed loan relief. Unfortunately, this does not happen. In some instances, federal student loan forgiveness programs require the individual to work in a particular field for a specified period of time to qualify for relief.
Ask for an upfront fee: legitimate government and private lenders never ask for an upfront sum in exchange for loan forgiveness.
Ask for personal information over the phone or via email: never share your Social Security number or Federal Student Aid ID over the phone or through email. Legitimate companies will make sure this information stays protected.
Tell you to sign a term giving them the power of attorney: this type of contract will allow the fraudulent individuals to make financial decisions on your behalf.
Recognizing these tell-tale signs of trickery can help you stay a step ahead of the fraudsters.
The CFPB has made the decision to allow debt collectors to contact borrowers through social media to collect payment. While this is modern and forward-thinking on their part, it could lead to scammers trying to steal money from naive users online. It could be tricky to differentiate between a debt collector and a scammer on Facebook.
Luckily, there are some rules that collectors have to adhere to if they want to communicate with borrowers through social media. Debt collectors must introduce themselves as debt collectors. They can also add you as a friend on social media if they choose to. They must also give borrowers an option to opt out of electronic notifications online. If they wish to contact you, they can only send up to seven notifications a week and send messages privately -- no public posts are allowed.
How to Prevent Cash Advance Scams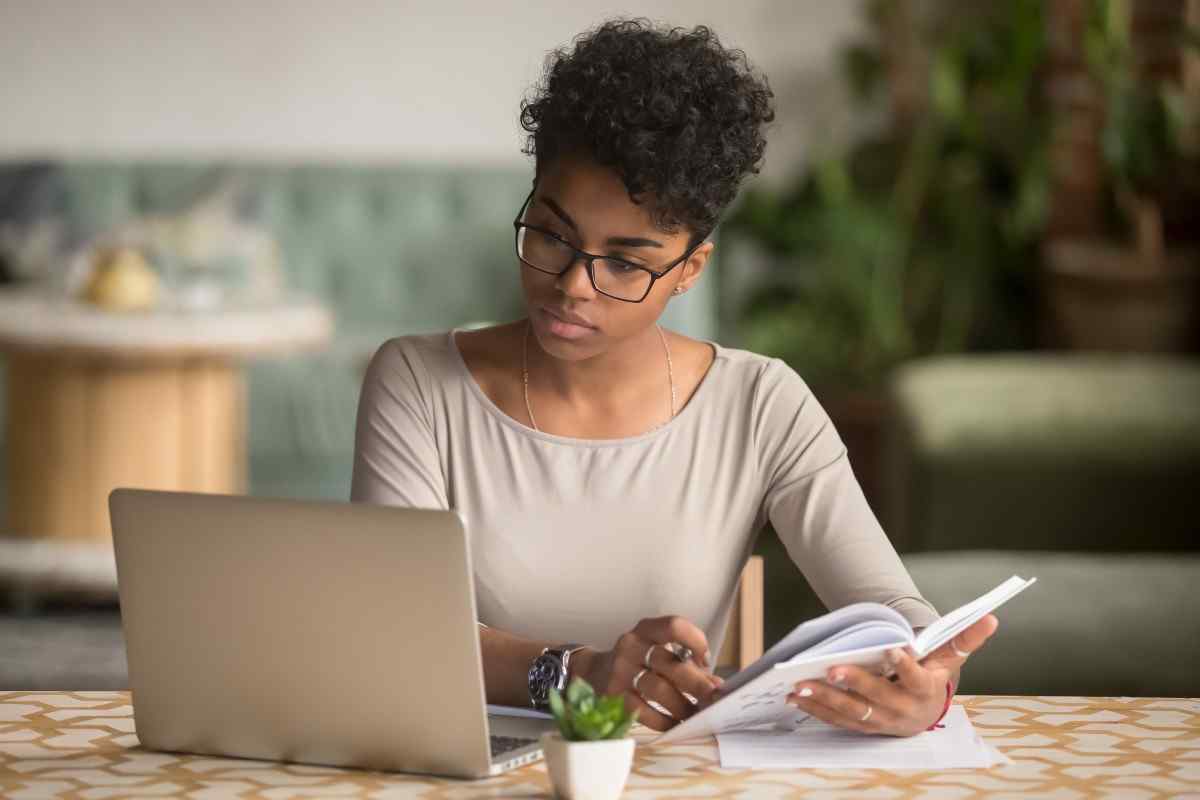 Understanding the types of scams and how they work can help you to detect and avoid them. These are some tips and tricks you can apply if you encounter suspicious situations.
Know the Fair Debt Collection Practices Act
It can be easier to spot cash advance collection scams when you understand the laws regarding what collectors aren't allowed to do.
For example, the Fair Debt Collection Practices Act (FDCPA) protects you from many "abusive and deceptive" tactics that cash advance collection scammers use. Here are just some of the practices prohibited by the act:
Phone calls from 9 p.m. to 8 a.m.
Repetitive calls with a frequency that's meant to harass you
Contact at work when you have told them this is not allowed by your employer
Impersonation of an attorney or government representative
Request of an amount greater than what's stipulated in your original loan contract
Use of abusive language
The act requires the lender to identify themselves, state the original creditor's name, verify the debt, and more. If a collection agency isn't playing by the rules, they might be trying to scam you.
Check Your Original Contract
Your original loan agreement with the lender should outline the charges. Make sure the collector isn't requesting more money than what is stated in your original contract. You may also want to consult your state's rules regarding how much interest a debt collector can impose.
Wait for the Written Notice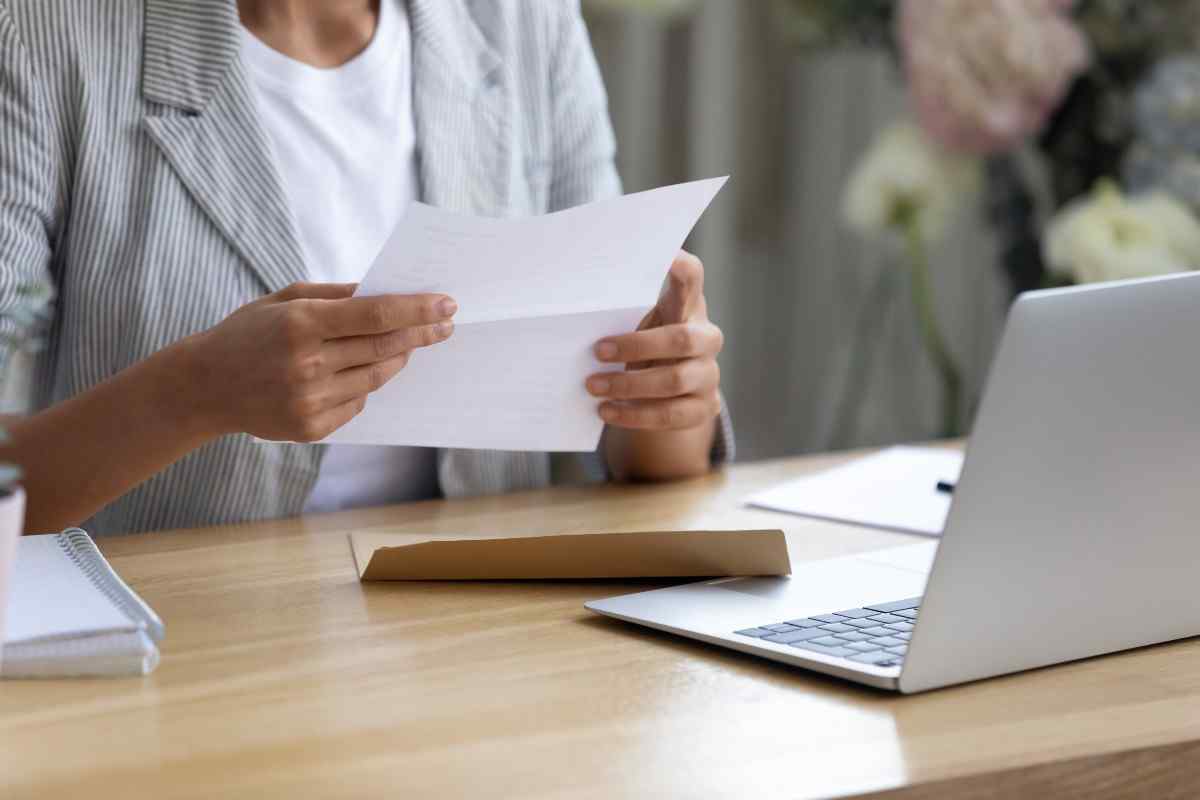 The collector is required to send you a written notice concerning your debt. This notice should have all the information you need to determine if the request is legitimate or not. However, it is wise to wait for official documentation from the lender. If you receive a written notice, double-check that it's coming from the correct address and lending company. Additionally, a legitimate lender usually includes a trademark and signature in their written correspondence. If you are still unsure, call the lender directly to confirm.
Older Debts Might Mean No Court Date
According to TIME magazine, one way to outsmart debt collectors (whether they be of the scam variety or not) is to "know the time limits" associated with court action. That big, scary court case the collector threatens you with could be off-limits. Depending on your state's rules and regulations, if your debt has passed the statute of limitations, you can't be brought to court over it. Be careful, though. Depending on your state, you might accidentally extend the statute of limitations if you agree to a new repayment plan, make a payment, or admit that the debt is yours.
What to Do if you Spot a Scammer
The FDCPA is primarily enforced by the Consumer Financial Protection Bureau (CFPB). If you've been targeted by a cash advance scam email, phone call, letter, or any other form of communication — or if you feel like a debt collector has violated the FDCPA in any other way — you should contact the CFPB. You can submit a complaint on the CFPB website, and they will forward it to the collector and help you get a response. You should also report it to the FTC at ftc.gov/complaint, as well as to your state Attorney General's office.
If the phantom debt has made it onto your credit report, then you should also contact the three major credit bureaus and explain the situation. You may also want to get an attorney and consider taking private action against the debt collector. Just be careful -- you could be forced to pay attorney fees if it's decided that you're trying to cheat the collector.
It's Not Just the Scam Operations Causing Trouble
The FTC, The Consumer Financial Protection Bureau (CFPB), and about 50 law enforcement partners recently announced a coordinated federal-state initiative, Operation Corrupt Collector, targeting abusive debt collection practices. The CFPB Director at the time, Kathleen L. Kraninger, said that they are actively working to "protect consumers from illegal actions of debt collectors'' and encouraged all consumers to file complaints to the CFPB whenever they encounter such practices. That means it's not just the scammers you need to be wary of. Even the real collectors might employ unlawful tactics to try to get you to repay your loans. Know your rights, and don't let them take advantage of you.
An Important Reminder
Scammers can target anyone. Even if you don't have debt, you may receive emails and phone calls offering you guaranteed or pre-approved loans. You may also be targeted if you currently have a loan. Scammers will do anything to convince you that they are here to help. To avoid scams, always make sure to check directly with the lender, get acquainted with the laws, and follow your contractual agreement.