What's the Fastest Way to Get Money Online?
When the need for a loan is preceded by an emergency, time can be of the essence -- like when you need to fund the repairs of a broken down car, pay off medical expenses, or consolidate previous loans with looming due dates. If you have an urgent money need, you may be looking for the fastest way to get money online. Here's what we've seen.
Request a Loan Today*
*By filling out the form above, you will be routed to OpenCashAdvance.com's loan request form.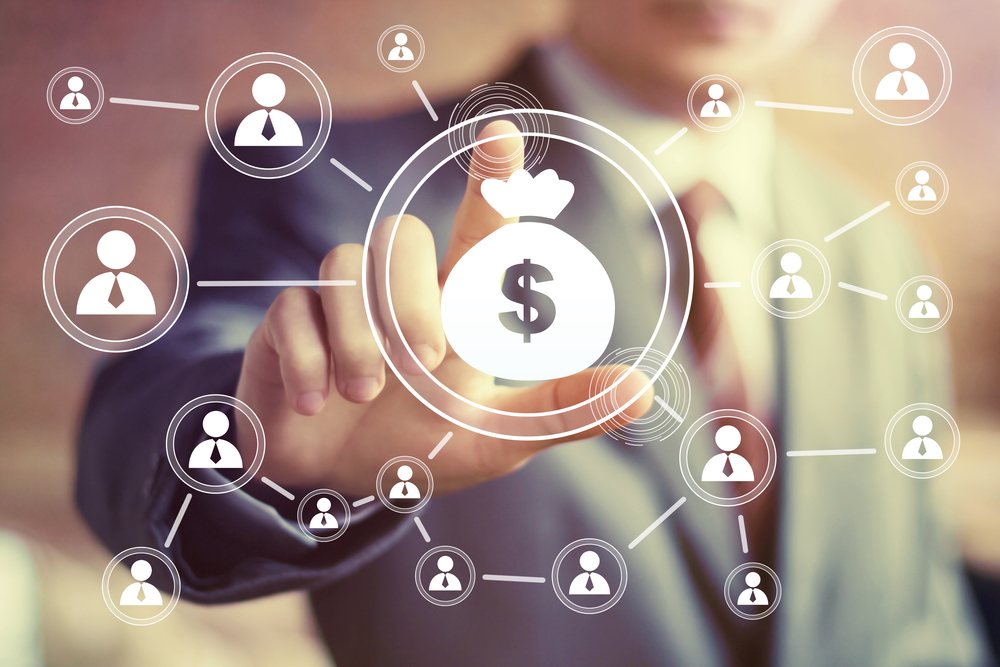 Cash Advance Online
Definition: Cash Advance Online – A short-term, small-money loan offered from a lender who corresponds with you primarily through your computer or mobile phone. The loan can be for anywhere from $100 up to $1,000, depending on a number of factors, which may include the borrower's credit history, state regulations, and lender decisions. The loan and fees are usually due on the date of your next paycheck and are automatically withdrawn from your account by the lender on that day.
Personal Installment Loan
Definition: Personal Installment Loan – A loan that you pay off a portion at a time on or before specified due dates. The maximum loan amount tends to be higher for this type of loan than for a cash advance online. They can range from $1,000 up to $35,000 or even higher.
Auto Title Loan
Definition: Auto Title Loan – A loan that requires you to use your car as collateral. The size of the loan is usually based on the value of your car, but the loan amount may be calculated using other factors as well. The loan amount tends to be around 50-percent of the value of the borrower's car.
Peer to Peer (P2P) Loan
Definition: Peer to Peer (P2P) Loan – A newer kind of loan that combines non-traditional lenders and the Internet. Borrowers are linked with a lender through an online process. This type of loan generally requires the borrower to have a relatively high credit score. Borrowers usually need to provide a large amount of personal information to the lender. The loan amount can vary greatly depending on the type of P2P service you are using, as well as other factors.
PayPal Transfer
Definition: PayPal Transfer – An online service used to send money from one party to another party. This is not technically a loan service. This can be an option used to get money from friends and family if you find yourself in a financial emergency. Since this is not a loan service, you will need to work out a repayment plan (and possibly a contract) on your own.
Digital Lending
Definition: Digital Lending – A loan conducted through an electronic device, such as a desktop computer, mobile phone, or tablet. Funds can sometimes be transferred to your bank account without you needing to visit a physical loan store.
Our Choice for Fastest Payday Loan
Your specific time to funding will vary. That's true no matter which option you go with. There's no way to guarantee how quickly you'll get the cash. That said, we feel that the PayPal option is best for those that need money right away. If you can't find a friend or family member to spot you the cash, then we recommend you request a loan through our network of trusted lenders. You should know, though, that most online loan options take at least one business day to transfer.
Tips for Paying Back a Short-Term Loan
Short-term loans need to be paid back quickly. That's what "short-term" means. Many of the loan options listed above can lead to greater debt if not used properly. The best way to use this type of funding is to pay it back as fast as you can. If you are using a cash advance online loan, you need to understand how short the loan term is. If you are unable to pay the loan back, you may have to take out another loan to fund your previous one. This means more fees and interest.
One Quick Warning
We hope you're able to find a loan that works according to your timetable. There are a lot of different options out there. When you're pressed for time and need money right now, you can't always take the necessary time to sift through your options. Remember, though, that rushed decisions are often poor decisions. Even when you're crunched for time, you should spend as much of it as possible to find a loan that you'll be able to repay. Online lenders make it possible for some people – especially those with low credit scores or no credit history – to find loans fast. We're ready to help if you're ready to start looking for a loan provider. Just be sure you've looked through your options first.