Loan Advice
Best Practices
How to Get Money Online
The advent of social media networks and advanced technology has changed the nature of work. In today's rising gig economy, more workers are figuring out ways to earn money online by means that offer freedom and flexibility often not available through traditional routes.
Request a Loan Today*
*By filling out the form above, you will be routed to OpenCashAdvance.com's loan request form.
Still, these lines of online work are not always the most reliable or stable. Should you choose to go this route, you may find yourself in dry spells when the money is not flowing. In these instances, you can find quick payday loans online to help tide you over until your next work assignment.
What's the Fastest Way to Get Money Online?
When the need for a loan is preceded by an emergency, time can be of the essence — like when you need to fund repairs for a broken-down car, pay off medical expenses, or consolidate previous loans with looming due dates. If you have an urgent money need, you may be looking for the fastest way to get money online.
Below are several ways you can find fast funding online.
Cash Advance Online
A short-term, small-money loan offered from a lender who corresponds with you primarily through your computer or mobile phone. Like the term implies, the lender is not based on a physical location but rather operates solely online. Online lenders offer loans anywhere from $100 up to $1,000, depending on a number of factors. These factors may include the borrower's credit history, state regulations, and the lender's own requirements. The loan amount, including fees, is usually due on the date of your next paycheck or two weeks from the loan withdrawal date. Repayment is often automatically withdrawn from your account by the lender on the due date.
Personal Installment Loan
A loan that you pay off a portion of at a time in small installments. The maximum loan amount tends to be higher for this type of loan than for a cash advance online. They can range from $1,000 up to $35,000 or even higher. Many consumers prefer these loans because they can be repaid in manageable amounts over time, rather than being due upfront two weeks after the loan is initially withdrawn. Interest is spread across multiple months and may amount to a lower APR and fees than a traditional short-term cash advance.
Auto Title Loan
This is a secured loan that requires you to use your car as collateral, meaning that you give the lender temporary ownership of your vehicle. The size of the loan is usually based on the value of your car, but the loan amount may be calculated using other factors as well. The loan amount tends to be around 50-percent of the value of the borrower's car. Depending on the lender's terms and conditions, some auto loans may require that borrowers give up use of their vehicle for the duration of the loan. Upon repayment, the borrower receives their car title back. If repayment is not issued, the lender retains the right to seize the vehicle.
Peer to Peer (P2P) Loan
A newer kind of loan that combines non-traditional lenders and the Internet. Borrowers are linked with a lender through an online process. This type of loan generally requires the borrower to have a relatively high credit score. Rates for borrowers with good credit rival those of bank loans, while rates for borrowers with lower credit are less favorable. Borrowers usually need to provide a large amount of personal information to the lender. The loan amount can vary greatly depending on the type of P2P service you are using, as well as other factors like a credit score.
PayPal Transfer
PayPal transfer is an online service used to send money from one party to another party. This is not technically a loan service, but rather a way for individuals to send money to each other. This enables you to get money from friends and family if you find yourself in a financial emergency. Borrowing from family is exceedingly common for Americans (about one-third of whom borrowed money from loved ones last year). Since PayPal Transfer is not a loan service, you will need to work out the details of repayment on your own. Still, a substantial money transfer should be treated as a loan. It's best to draft a contract containing repayment terms so that both parties are accountable to the agreement and there is no confusion down the line.
How to Make Money Online: Challenges & Benefits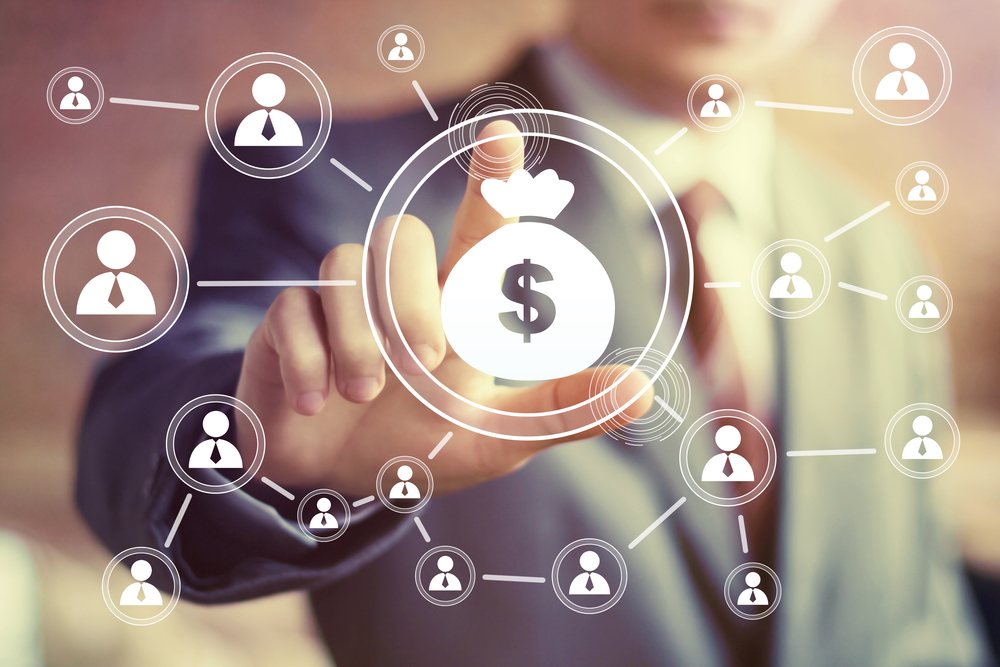 The rapidly growing online job sector made up for $2.1 trillion of the U.S. economy in 2018. And it is expected to continue growing. In addition to Internet-based jobs, more employees than ever are working from home. So many employees prefer working from home that the remote work trend will likely outlive COVID-19 and become a standard for many types of jobs. That's not all that surprising, considering the vast benefits of earning money online.
Some types of remote work are more challenging and less rewarding than others. Freelancing or influencer marketing, for example, are typically more volatile than a stable remote-teaching job. Individuals who want to work fully remotely will often have to be crafty and entrepreneurial. To be successful in the remote workspace, you must be able to translate your skills into results, build up your experience, and promote yourself. For many people, the initiative and persistence that goes into finding remote jobs are not sustainable in the long term.
Disadvantages of Earning Money Online
Still, it's not for everyone. Many workers find that the disadvantages of working from home can at times outweigh the benefits and prefer the structure of traditional work models.
Difficulty Concentrating
Forty-five percent of respondents to a global workplace survey reported that they find it hard to concentrate while working from home. Forty-eight percent cited family members as their main source of distractions. Many online workers are unable to have a separate home office or to work in an environment that would offer fewer distractions. This can make it difficult to be productive during the workday.
Working in an office environment helps many people enter a frame of mind conducive to work. Meanwhile, working from home interferes with how well some people are able to switch on or off since they are working in the same space they typically unwind in. This can be confusing for the brain and can negatively impact productivity.
On the other hand, several studies have shown that concentrating in a work-from-home situation is not difficult for everyone across the board. Some people find that they are actually more productive and generally happier working from home.
Lower Earnings and No Benefits
Most online opportunities don't have a standard minimum amount of pay offered. This can mean that hours of effort yield less than a livable wage and that income can fluctuate wildly depending on the source of work. Freelance jobs are especially unpredictable and can leave workers vulnerable to gaps in income.
Unlike those regularly employed at a company, many remote workers do not receive benefits such as healthcare, retirement planning, and other employee protections. Workers who are considered self-employed or contract workers have to pay out of pocket for the above services as well as training and equipment necessary to perform their job duties.
Additionally, online workers who do not have a steady stream of income can be considered unemployed. This may make financial processes, like obtaining payday loans, more difficult.
Isolation
While new technology makes it easier to have virtual communication, online workers can often feel isolated because of the lack of face-to-face connections. The absence of a work community can make it difficult to stay motivated or challenged each day. A lack of social interaction has other negative effects, such as on mood and productivity. Plus, online workers who enjoy collaborating with their coworkers do not have the opportunity to bounce ideas off one another. This can be a huge detriment to morale and creativity.
Benefits of Earning Money Online
As making money online becomes easier, more workers are opting for the benefits that come with non-traditional modes of wage-earning.
Flexibility
Working online typically means being able to earn money from anywhere there is internet access. A flexible income stream also means that online workers can work during the hours that best suit them. This flexibility comes with a greater level of freedom that working a conventional "9 to 5" might not offer.
Lower Daily Costs
The average commuting cost for those living in the U.S. can be as high as $5,000, annually. Online workers can reduce or eliminate commuting costs altogether by working from the comfort of their own homes. What's more, workers can cut down on smaller daily spending necessities, such as buying lunch, that come with having a site-specific job. And in some cases, workers can save on expensive attire that might be required in traditional office settings.
Potential to Earn More
Most online jobs don't come with fixed salaries or caps on how much work can be done. This gives online workers the ability to take on greater responsibility and make more money. In this way, income can be better closely tied to how much effort an individual puts in, and it's not solely dependent on an arbitrary number set by an employer.
Ways to Make Money Online
Many work sectors have opportunities for consumers to work online, but wages and qualifications differ greatly between job sectors and job types. Here are some common ways to earn cash online or making extra money with full time job:
Writing
Freelance writing makes up a large portion of the online writing sector. To find work, most freelance writers turn to online job boards. Work may include writing blog posts, creating web content, writing copy, or even writing grants.
While most freelance writers make $10 thousand or less annually, a top-tier freelance writer can earn up to $40 thousand a year, according to The State of Freelance Writing Survey from 2017. The survey also found that experience, word of mouth, and time spent writing heavily correlates with higher incomes.
But online writing is not only limited to freelance work. Those who are interested in this sector can also produce books or e-books. Self-publishing has become easier in recent years, and the percentage that independent authors earn on book sales is often more than what they would make with a traditional publishing company. Plus, all the work that goes into creating a book, uploading it, publishing, and getting it to the market can be done straight from a personal computer.
Teaching
Another viable way to make money online is to teach. This can mean creating online courses for a platform that provides enrichment to adults, tutoring students online, working as an adjunct professor, or even having a full-time job as a teacher for an online school. Many also opt for getting Teaching English as a Foreign Language certifications (TEFL, or TESO). The average base salary for online teachers is $41,513 a year, according to Glassdoor.
As the impact of social media continues to grow, so has influencer marketing. Influencers who have a following on social media platforms such as Instagram, YouTube, Twitter, or Facebook are able to earn a significant amount of money through sponsorships and other opportunities. Reports estimate that nearly 17 million people in the U.S. made money by posting content online in 2017. And content creators made almost $4 billion dollars on YouTube in the same year.
"Influencing" opportunities can also extend to websites or blogs by monetizing activity and including sponsored posts or affiliate links.
How to Cover Shortfalls
Choosing to pursue online activities to generate income does not always equate to financial security. It can often take time to build the reliable client base that is necessary to ensure success with online money-making.
While cash advance options such as payday loans online can be ways to cover shortfalls and give one the boost they need, potential borrowers should note that these loans often come with high interest rates and rollover fees. Many short-term loan lenders also offer payday loans for self-employed individuals, like online earners.
Turning to savings, using credit cards, or borrowing from friends and family can also be ways to mitigate the initial losses that might come with making money online.
Passive Income
Online earners can also rely on passive income to bolster the amount they bring in each month. Passive income is money you can earn through ventures that require little to no daily maintenance. Examples of passive income include investing in stocks, renting out real estate, or starting a YouTube channel.
As the online economy continues to expand, so will the possibilities of how people envision work. Not every online earnings opportunity will be the right fit and it can take a while to establish a routine. However, when making money online does pay off, it can open up new possibilities that might not otherwise be available.