Walmart Money Center: Services and Hours
What is the Walmart Money Center? It is an in-store kiosk that customers can use for money transfers, check cashing, coin-to-cash converting, prepaid card reloading, check printing, bill payments, and other financial services. The company also has an online version of the Money Center, although to use many of the services, you will need to go into a physical store.
Request a Loan Today*
*By filling out the form above, you will be routed to OpenCashAdvance.com's loan request form.
Hours of Operation
The Walmart Money Center operational hours can vary by store, but generally, the Center opens at 8 a.m. and closes at 8 p.m., Monday through Saturday. On Sunday, Walmart's Money Center is open at 10 a.m. and closes at 6 p.m. On certain days including holidays, their operation hours can vary. The best way to find out your local Walmart Money Center's hours of operation is to contact them by calling or checking their website for more details.
Services Offered
Walmart says that its Money Center helps save you a trip to the bank. While you cannot do everything at the Center that you could do at a bank, many of its services are similar. Here's what you can expect to see:
Check cashing – Without requiring you to register an account, Walmart lets you cash your checks for up to $1,000 for a $3 fee. Checks over $1,000 require a $6 fee. You get the cash on site "instantly," and for added convenience, you can even load the money onto your Walmart MoneyCard and enjoy a waived reload fee. The cashing limit maxes out at $5,000 for most of the year, but from January through April, that amount gets bumped up to $7,500. Types of checks you can cash include:

Payroll checks – The check your employer may use to pay you
Tax checks – Your yearly refund on your federal taxes
Government checks – Such as government benefits
Cashier's checks – Checks printed and guaranteed by a credit union or a bank
401k disbursement checks – Retirement money that comes out of your 401k
Insurance settlement checks – After you settle with an insurance claims adjuster, this is the check you receive with the agreed-upon money

Check printing – You'll find hundreds of options for both personal and business checks at WalmartChecks.com. These can be personalized to fit your needs. Also, Walmart can save your checks, so if you need reordering, it will be a quick process and can save you some time and energy.
Tax preparation services – During tax season, Walmart can help you file your return with professionals from Liberty Tax and Jackson Hewitt.
Coins to cash – You can use Coinstar to convert your change into gift cards.
Bill pay – You can pay your utility bills at some stores. If this service is available in your area, your payment can be sent electronically from Walmart to your utility company.
Walmart Credit Card - You can open a Capital One Walmart rewards card that earns cash back on purchases made with a $0 annual fee at Walmart's Money Center. You can earn 5% cash back with all purchases made from walmart.com, including both pickup and delivery. You can earn 2% cash back by shopping at a physical or local Walmart store, restaurants, and travel. You can earn 1% cash back for everything else that Mastercard is accepted. This rewards card covers purchases, gives notifications for security alerts, and has $0 fraud liability if your card is stolen or lost. With your rewards, you can spend it on gift cards, travel, and it can be redeemed for cash. If Walmart is your go-to shopping center, it might be worth your while to look into this card.
For more information on the Walmart Capital One Credit/rewards card, you can visit their website to find more information.
Bluebird by American Express - Another service Walmart's Money Center offers is opening up a Bluebird account. It is a financial account that helps you manage and get more for your money. You can add money to your account and reload at a Walmart Money Center or a checkout register at your local Walmart store. Funds can also be sent to someone by using your account by using the Bluebird mobile app. There is also a family account function that allows you to add up to four cards for your family and set limits for spending and access to the ATM. By using Bluebird's free Direct Deposit feature, you can get your paycheck up to two days quicker. Bluebird is not an alternative to a bank account because it is not issued by a bank. There are some requirements to enroll in this financial service, such as you must be 13 years or older to register. Some other features Bluebird offers include:
Access over 24,000 MoneyPass ATMs for free or withdraw cash at over 4,700 Walmart locations in the United States. There is a mobile app called MoneyPass ATM Locator that can help you find a nearby MoneyPass ATM, or you can search online with a ZIP code or by using your current location to find an ATM near you.
Pay your housing, phone, car bill, and other utilities with your Bluebird account.
Use mobile check capture, which means you can take a picture of your check on the app and deposit into your account
Create a family account where you can give four cards to individuals you choose and limit their spending and ATM access.
Take advantage of American Express Card membership benefits like purchase protection, fraud protection, Amex Offers, 24/7 customer service, roadside assistance, emergency assistance, and membership experiences.
MoneyGram - MoneyGram is used to send money with Walmart in the United States with low fees. You can also transfer money internationally as well. MoneyGram offers a way for individuals to send and receive the money within minutes. You can also purchase money orders through MoneyGram. You will need a credit or debit card or bank account to use this feature.
Product care plan – This is kind of like an extended warranty. In some cases, it goes beyond the coverage offered in the manufacturer's warranty, sometimes providing protection against power surge, drops, pixel failure, heat damage, and other unfortunate experiences. Walmart also provides Soluto, a tech team that can help you troubleshoot different technologies. By setting up a Product Care Plan, you get 30-days of Soluto access.
What if My Walmart Doesn't Have a Money Center?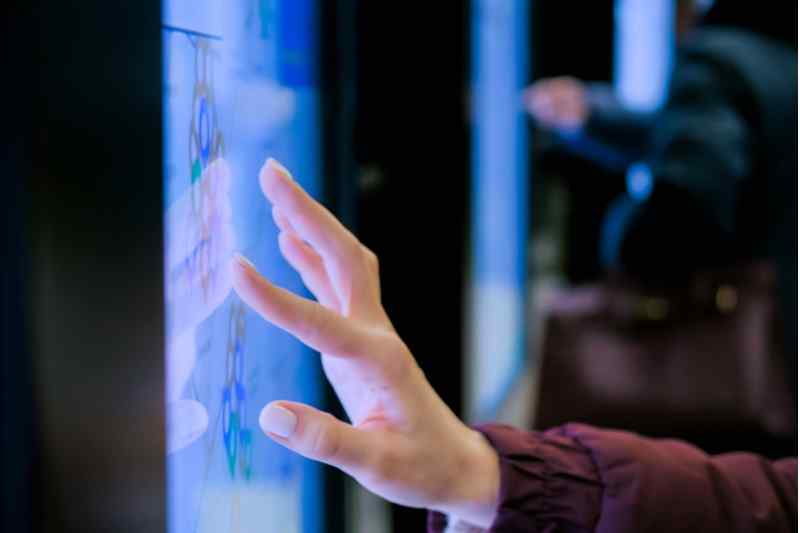 If your local Walmart location doesn't have a dedicated Money Center, you might be able to access the services at the store's customer service desk. Some services, such as cashing checks are offered at Walmart's local cashier station. However, these services vary by location, so it is always best to call ahead of time to confirm that your local Walmart provides these services to the public. To check if your local Walmart has a Money Center, you can contact them by calling or checking online. You can also check out Walmart's website for more information like operation hours and nearby locations.
Does Walmart Have a Federal Bank Charter?
Several years ago, the store tried to obtain a federal bank charter but failed because many thought the move would put smaller banks out of business. The lack of a charter means that while its Money Center can cash checks, you can't use Walmart to make federally insured deposits or secure a loan.
How It Stacks Up to Other Stores
Other stores offer bits and pieces of what Walmart has here. Grocery stores will often let you cash checks. Though, they may charge you a percentage of the check, which may end up being more expensive than Walmart's standard fee.
While the Center offers a great variety of services, none provide the depth you receive from someone focusing on one specific area. Best Buy's Geek Squad, for instance, will meet your tech needs more exhaustively than Soluto. And as great as check cashing at Walmart is, you'll still have to make a trip to the bank if you want to deposit money. That's if you have a bank. Some Walmart Money Center users are unbanked.
Overall, the convenience of what Walmart offers depends on how many of the store's other services you plan to use. If you visit the retailer already, then the Center can be a time-saver in some cases.
The Online Version
The Center loses quite a bit of its appeal when you're using the online version (found at walmart.com/cp/walmart-money-center/). Many pages are limited to being informational, telling you what you can do if you travel to a retail location. While there is online functionality, the services offered aren't any better (and usually worse) than what you'll find elsewhere on the World Wide Web.
Final Thoughts
It's no secret that Walmart has banking ambitions. While so far, it's been unable to realize that goal, it's making baby steps into the market by providing check cashing and other financial services through its Money Center. As customers become more comfortable using Walmart as a banking alternative, the company will probably add more features and will maybe one day offer a full-fledged bank.
All in all, Walmart's Money Center is a welcomed service for several financial activities.