The Ultimate Guide to Walmart Affirm
When shopping online, but more likely in-store, you may have heard the term 'buy now, pay later.' It is the new term for an old concept: financing offered by retailers to customers who don't want to pay 100% of their purchase upfront. When used responsibly, this payment option can be a useful resource for consumers who need items before they have the money to buy them in full.
Request a Loan Today*
*By filling out the form above, you will be routed to OpenCashAdvance.com's loan request form.
Walmart Supercenter is one of many large retailers to announce a partnership with Affirm, a company that provides consumer financing. Read on to learn more about what it entails and tips for how to take advantage of Walmart services like Affirm.
Benefits of Affirm at Walmart
Purchase items when you need them — even if you don't have the funds yet. Emergencies happen, and expenses quickly pile up. Maybe an appliance breaks before you've received your paycheck. In situations like this, Affirm is a great back-up. With Affirm financing, you'll be able to take your items home after the first down payment.
Easy qualification. In general, it's much easier to qualify for Affirm at Walmart than it is to qualify for funding at traditional financial institutions such as a bank or credit union. There are fewer strict eligibility requirements, meaning more people will qualify for financing. As long as you qualify, you'll be able to purchase eligible items with Affirm.
Pay on a schedule that works for you. Affirm works similarly to small personal installment loans. The debt is paid back in fixed payments, which are due monthly. With Affirm, you're able to enjoy funding on a short repayment term. The term available to Walmart customers is 3, 6, or 12 months. It's up to you how long you want to finance your purchases.
Convenient mobile payments. Repayment with Affirm is a piece of cake. Borrowers can make payments online or through the Affirm mobile app. You can even set up autopay, so you never miss a payment.
Alternative to credit-cards. While, of course, you must pay off the installments, funding with Affirm is an appealing alternative to the commitment that comes with opening up a credit card. Unlike credit cards, you won't be bound to monthly charges and hidden fees.
How to Get Approved for Affirm 0% APR Financing
Affirm offers 0% APR financing on eligible purchases. This promotion is only available on selected items. You must also be approved for 0% APR financing in order for the promotion to be made available to you. Those who don't qualify for 0% APR financing will likely end up paying between 10% to 30% APR on their purchase.
If you're familiar with personal loans, you already know all about APR. For those not familiar, APR stands for annual percentage rate. APR is the total cost of a loan, including the interest rate and any associated fees, such as an origination fee or finance charge. This is represented as a percentage rate that tells you how much it will cost to get financing annually. Most consumer loans come with APR attached to them. This number is important to pay attention to because it is an accurate reflection of how much a loan will cost you, all things considered.
Suppose you want to finance an Affirm-eligible TV that costs $1,800. When you apply for financing at checkout, they inform you that you qualify for 15% APR financing. Because Affirm does not charge service or prepayment fees, the only fee you have to pay is interest. You decide to finance this loan over the course of six months.
Here is how you would calculate APR on this loan:
APR = (( fees + interest / principal loan amount / number of days in loan term) x 365) x 100
This TV would cost you $81.24 on top of the principal loan amount of $1,800 for a total of $1,881.24. Keep in mind that the amount you pay in interest will be higher the longer the repayment term is.
How Affirm Affects Credit Score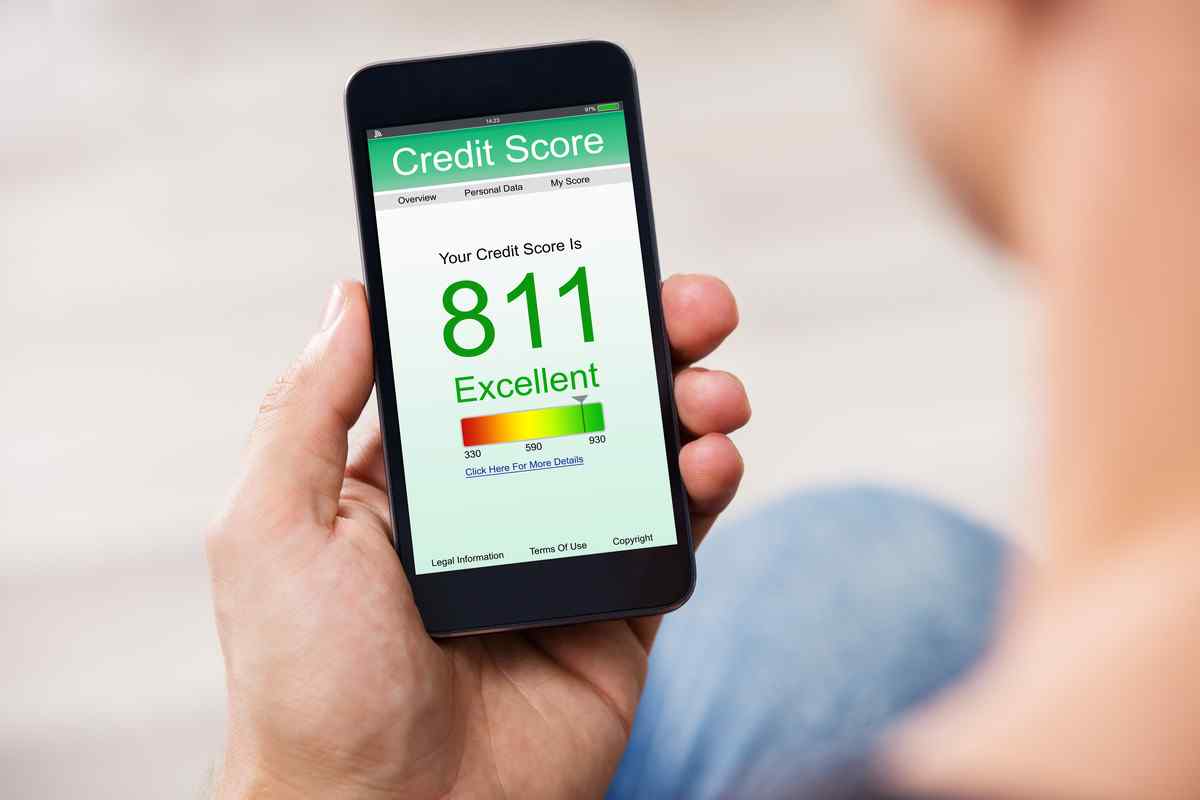 Unfortunately, 4 in 5 people who use buy now, pay later don't fully understand what they're signing up for when they select this option at checkout. Consumers who abuse this financing option often end up in a tough situation where they face payments they can't fulfill. This often leads to damaged credit.
If you find yourself unable to repay your Affirm loan or make late payments, your credit score may be damaged. Unfortunately, Affirm does not offer the option to repair your credit, even if you make payments on-time. Essentially, that means that if you use Affirm at Walmart, you run the risk of being penalized but not rewarded.
Affirm at Walmart FAQ
Below are the answers to specific questions about how to use Affirm at Walmart.
Is Affirm Financing the Same as Layaway?
No. Affirm is a form of financing just as layaway is, but Affirm is available at Walmart year-round. Also, unlike layaway, consumers are able to take their items home with them at the time of down-payment.
Does Walmart Accept Affirm?
Yes. Currently, Affirm is the only year-round loan service offered at Walmart.
What Items Can I Finance With Affirm at Walmart?
At Walmart, you can use Affirm to finance:
Electronics
Video Games
Toys
Home
Arts & Crafts
Musical Instruments
Home Improvement
Auto
Sports & Outdoors
Tools
Baby
Jewelry
Apparel
You cannot finance the following items:
Alcohol
Baby Consumables
Gasoline
Groceries and Food
Merchandise at the register
Miscellaneous Supplies
Money Services
Personal Care
Pet Supplies
Pharmacy, Health, and Wellness
Temporary specialty items
Tobacco
Weapons, ammunition, air guns, gun accessories, and hunting supplies
Wireless services plans
1-Hour Photo
Guest orders, most groceries, gift cards, wireless (smartphones), everyday living items, and most marketplace items are also not eligible for Affirm financing.
For items to be eligible for purchase with Affirm, they must be in the first list of categories and total between $144 and $2,000.
Is There a Limit to How Much Money I Can Qualify for?
With Affirm, not necessarily, but the amount you can qualify for at specific retailers varies. Just because you pre-qualify for a certain amount with Affirm does not guarantee you will qualify for the same amount at a retailer. At Walmart, the most expensive purchase you can finance with Affirm is $2,000.
Can I Have Multiple Affirm Loans at Once?
You can have multiple Walmart Affirm loans at once. If you want to finance purchases that total over $2,000, you will need to split up your items into separate purchases so the total does not exceed $2,000.
What Do I Need to Qualify for Affirm at Walmart?
There are minimal requirements to qualify for Affirm at Walmart. At the time of application, Affirm takes into account any prior use with Affirm, credit score, and how long you've had an account. If you aren't approved for Affirm at Walmart, Affirm will email you explaining why.
Can I Prequalify for Affirm at Walmart?
Yes, you can prequalify. When you prequalify, you'll receive an estimation of how much you can borrow with Affirm. You do not have to borrow the full amount. You can apply for prequalification at https://www.affirm.com/shop/walmart.
Walmart lets you check if you prequalify at every point in the shopping process. You can check for prequalification at checkout, or even before you enter the store. Note that the loan amount you are quoted at Walmart may not reflect the amount you can borrow at other retailers.
Will Affirm Affect My Credit Score?
Creating an account with Affirm and checking for prequalification will not affect your credit score. When you request a loan through Affirm, Affirm will run a "soft" credit check, which does not affect your credit score. However, if you accept a loan with Affirm and do not make payments on time, your credit score may be damaged. Unfortunately, Affirm does not have the ability to help your credit score, because they do not report on-time payments to the three major credit bureaus.
Do I Need a Good Credit Score?
You do not need a good credit score to apply for Affirm. There is no minimum credit requirement to qualify for Affirm at Walmart. However, keep in mind that if your credit score is low, you may not qualify for promotions like 0% APR financing at Walmart.
What Fees and Interest Rates Does Affirm Charge?
Affirm always shows you the exact terms and the total amount of interest you will pay beforehand. Depending on your eligibility and the eligibility of your purchase, you can be charged anywhere from 0% to 30% APR. 30% is the highest APR you can be charged. Besides APR, Affirm does not charge any fees. That means no late fees, no prepayment fees, no annual fees, no hidden fees, and no service fees.
How Can I Get 0% APR Affirm Financing?
0% APR financing is not available to all Walmart customers, nor is it available on all items.
This special promotion is offered to customers based on their credit history and any prior history with Affirm payments. If you have a history of missed or late payments with Affirm, it is less likely you will qualify.
If you have multiple items in a purchase, and they do not all qualify for 0% APR financing, you will not be able to finance the entire purchase for 0% APR. In this case, it is recommended you make separate transactions.
How Do I Make Payments?
You can make or schedule payments on Walmart purchases made with Affirm at affirm.com or in the Affirm app.
How Long Do I Have to Repay My Affirm Purchase?
This depends on the terms of your Affirm loan. Affirm at Walmart offers payment plans over 3, 6, and 12 months. Payment is due on a specified day monthly.
What Happens if I Don't Repay on Time?
Affirm doesn't charge late fees for late or partial payments. However, your credit score will be damaged. Late payments will also affect whether you are able to obtain Affirm financing in the future. To avoid missed and late payments, you can schedule Autopay, which will automatically charge you when each monthly installment is due.
Can I Use Affirm for Both in-Store and Online Orders?
Currently, Walmart only offers Affirm financing for in-store orders.
Can I Return an Item Purchased With Affirm?
Yes. Affirm offer refunds up to 120 days after purchase. However, keep in mind that Walmart only has a 15-day return policy. Affirm will not issue a refund until the retailer has processed the return, so you will not be able to get refunded on an Affirm purchase made at Walmart after 15 days.
What Other Financial Services Does Walmart Offer?
Walmart offers an in-store money services kiosk for check cashing, money transfers, prepaid card reloading, coin-to-cash converting, bill payments, tax preparation services, and check printing. To learn more about hours of operation and services offered, please read our Walmart Money Center Review.