What Is a Moving Loan with Bad Credit?
A moving loan, also known as a relocation loan, is an unsecured personal loan used to cover relocation costs. You can use the funds to pay for various expenses like renting a moving truck, hiring professional movers, and buying packing supplies. Moving can be expensive, and a personal loan can provide necessary financial support.
Request a Loan Today*
*By filling out the form above, you will be routed to OpenCashAdvance.com's loan request form.
If you are considering a moving loan with bad credit, keep reading to learn more about this financing option, its pros and cons, and possible alternatives.
*Please note that we do not offer moving loans through OpenCashAdvance, and if you fill out the short form on this page, you will not be connected with a moving loan provider.
How Do Moving Loans Work?
Moving or relocation loans are used to cover costs associated with changing residence or long-distance moves such as moving across the country. These types of loans are unsecured, meaning they don't require collateral.
Moving loans come with fixed interest rates and repayment terms. The interest can range from 4% to 35.99%, whereas the repayment term can range from 12 months up to seven years.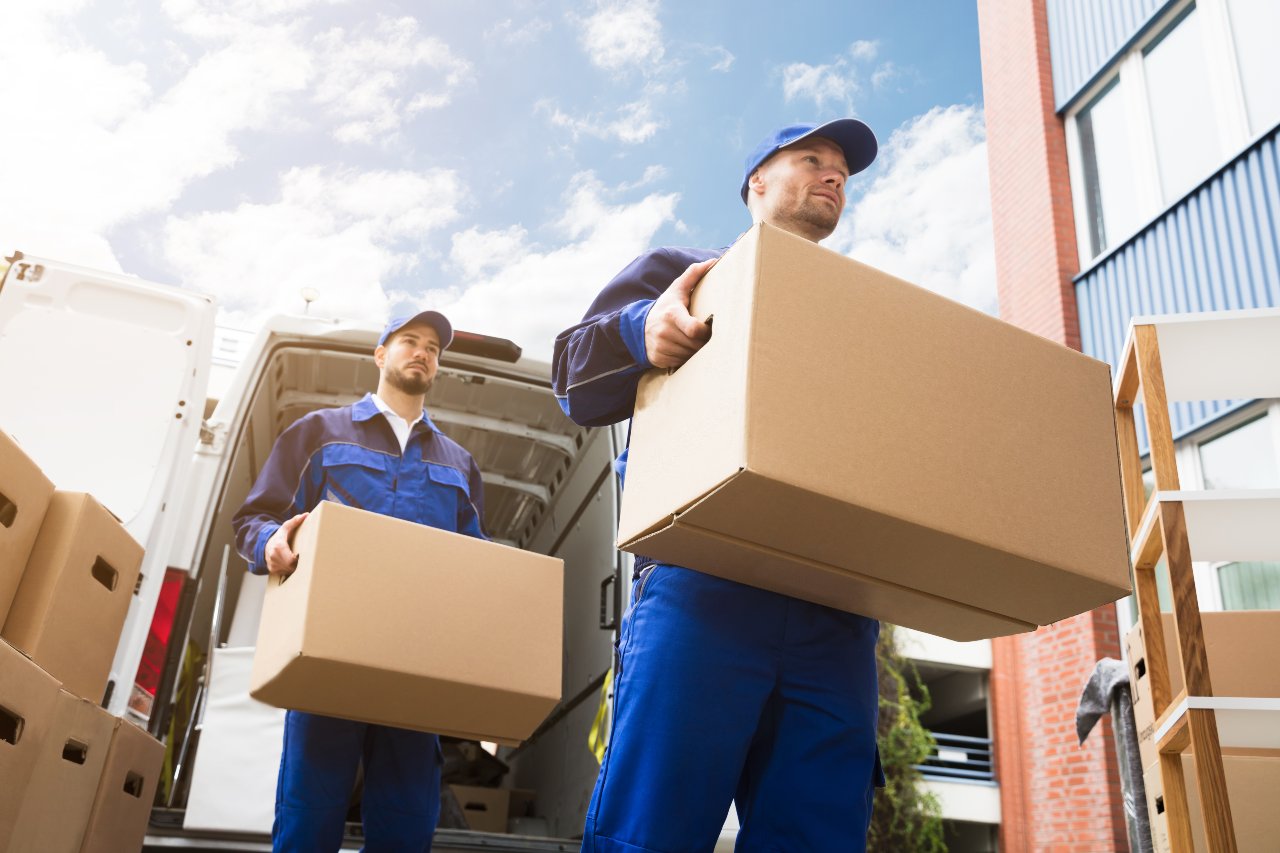 Moving loans are used to cover various moving expenses. These include:
Covering storage costs
Buying supplies such as boxes and tape
Renting a moving van or truck
Purchasing new furniture
Paying a security deposit
Paying the first or last month's rent
Paying for temporary accommodation before moving
Pros and Cons of Moving Loans
Borrowing a moving loan can be very beneficial when you need funding to cover your relocation expenses. On the other hand, taking out a relocation loan with bad credit can be costly and hurt your credit score even more. That said, here are the advantages and disadvantages of moving loans:
Pros of Moving Loans
Predictable monthly payments with fixed interest rates
Chance to qualify for lower rates than some credit cards with good credit
Potential for fast funding as some lenders may disburse the funds in up to a week
No collateral, which means you won't risk losing an asset to the lender if you can't repay your loan
Possible access to large loan amounts
Cons of Moving Loans
Paying interest
Long-term debt
Higher interest rates for bad credit borrowers
Chances of rejection for bad credit borrowers
Possible additional fees such as origination fee
Potential damage to credit if the borrower fails to repay the loan
How to Get a Loan for Moving with Bad Credit
Remember that borrowing moving loans with bad credit may make changing residence even more costly and challenging. In addition, adding another loan to your credit report may further damage your score, which may take a while to fix. However, if you would still like to get a loan after weighing the pros and cons, consider the following steps:
Estimate your moving costs to determine the amount you need to borrow.
Research lenders and pre-qualify. Each lender has its credit and income requirements. When you pre-qualify, the lender may give you an estimate of the loan amount, APR, and monthly payments you may qualify for. Pre-qualifying doesn't affect your credit score. Therefore, you can compare offers from different lenders before filling out a complete application. However, keep in mind that pre-qualification is not guaranteed approval.
After comparing lender rates and fees, choose the option that fits your needs.
Prepare your documents like identification, Social Security number, W-2s, and pay stubs to complete the application more quickly.
Fill out an application for your loan and submit all the required documentation to the direct lender. At this stage, the lender will conduct a hard credit inquiry that will impact your credit score.
If the lender approves you for a loan, you will need to sign a loan agreement. This document will outline the loan amount, repayment terms, interest rate, and consequences of a default or missed payment. Make sure to thoroughly read the loan agreement before signing.
After signing the loan agreement, the lender may directly deposit the funds in your account within a week.
Keep in mind that all lenders will conduct a credit check when you apply for a moving loan. This is done to determine your creditworthiness based on your credit score, debt-to-income ratio, and credit history.
Therefore, before applying for a moving loan, you may want to improve your credit score.
Since the lender relies heavily on your credit history to make lending decisions, improving your credit score may help you secure better terms or a lower interest rate.
In some cases, you may also ask a family member, a relative, or close friend with an excellent credit history to be a co-signer. The co-signer will act as a guarantor for the moving loan.
This means they will assume the responsibility of repaying the loan if you default. As a result, your failure to repay the loan can negatively impact both individuals' credit scores.
Alternatives to Moving Loans
If you decide that a moving loan is not the right financing option, there are still different ways to fund your moving expenses. That said, consider the following alternatives to moving loans:
Credit Cards
Paying for your moving expenses with a card with an introductory 0% APR period is an alternative way to avoid paying high-interest rates on moving loans. This is because the borrower won't be charged interest if they pay off the balance within the promotional period.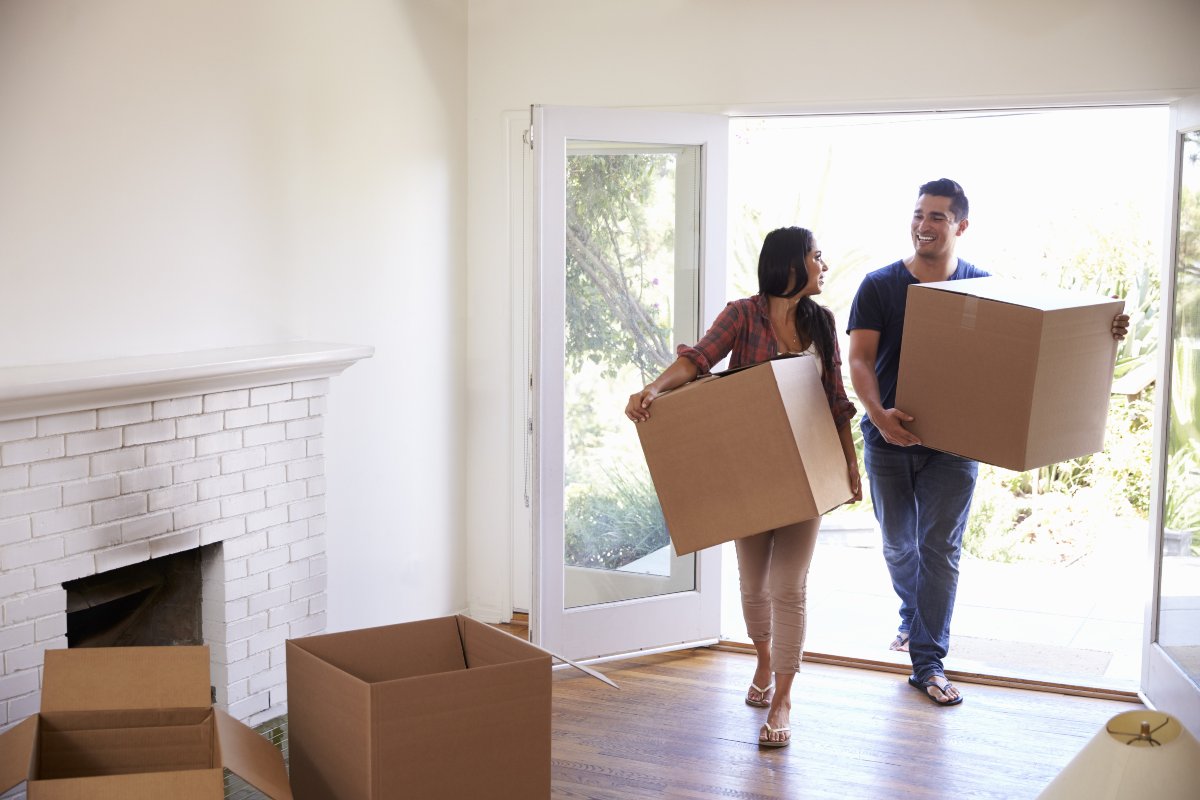 Nevertheless, be wary of charging moving expenses to credit cards without promotional offers because they often have high-interest rates, as well.
Family and Friends
If your family or friends can't be co-signer on your loan application, you may ask if you can borrow money from them. If they agree, you may also pay little to no interest.
Additionally, this borrowing option likely will not affect your credit. However, remember to responsibly borrow from family and friends to avoid risking your relationship.
Budget in Advance
If you have time to budget beforehand, you may avoid borrowing money. You could also use your emergency savings fund if you have one.
Relocation Package
If you are relocating for a new job, consider asking your new company for relocation assistance.
Sell Unwanted Furniture
Selling unwanted furniture is excellent for putting cash toward your expenses and reducing moving costs. You could also sell other belongings you don't want to take with you.
You can sell your items on a third-party marketplace like Facebook or Craigslist. You can also organize a moving sale.
Sum Up
Moving to a new house can be an exciting time in your life. However, the excitement can quickly become overshadowed when you consider the cost of the move. Nonetheless, moving loans can help you cover moving expenses, such as renting a truck or putting down a security deposit.
FAQ For Moving Loans with Bad Credit
Can I Get Moving Loans with Bad Credit?
Some lenders may be willing to work with bad credit applicants. Every lender will conduct a thorough credit check to determine your eligibility.
However, you may still qualify for a relocation loan with high-interest rates. To increase your chances of loan approval, try to boost your credit score before applying or ask a creditworthy relative or friend to co-sign your loan.
What Can I Do with a Moving Loan?
You can use your loan to cover various moving expenses related to relocating your home. These include but are not limited to hiring movers, renting a moving truck, paying a security deposit, furnishing your new home, and more.
How Much Does Moving Cost?
Moving costs are unique to every person's circumstances. They vary depending on where you live, where you're moving, and how much stuff you're moving.
Nonetheless, the average cost of moving less than 100 miles can range from $800 to $2,500, whereas long-distance moves range between $2,200 and $5,700. However, you may cut back some costs, for example, by asking friends and family to help you move rather than hiring a moving service.