What Must an Entrepreneur Do After Creating a Business Plan?
The first step to starting a business is creating a business plan. This is a crucial step in directing the entrepreneur's energy towards the necessary steps for a successful business. However, the work doesn't end after creating a business plan. To ensure sustained growth, an entrepreneur must consider many factors, including how they will fund the business, where they will establish their presence, and proper licensing.
Request a Loan Today*
*By filling out the form above, you will be routed to OpenCashAdvance.com's loan request form.
Why Is a Business Plan Important to an Entrepreneur?
A well-written business plan is crucial for entrepreneurial success. A business plan carefully outlines the aims and objectives of the business and provides guidance to reach those goals. The document contains competitor analysis, industry analysis, market analysis, a business model, operation plans, financial plans, and market strategies.
A business plan helps entrepreneurs make financial decisions with confidence by providing clear financial information and analysis. Entrepreneurs can utilize a business plan to gauge their sales and revenue goals against their budget.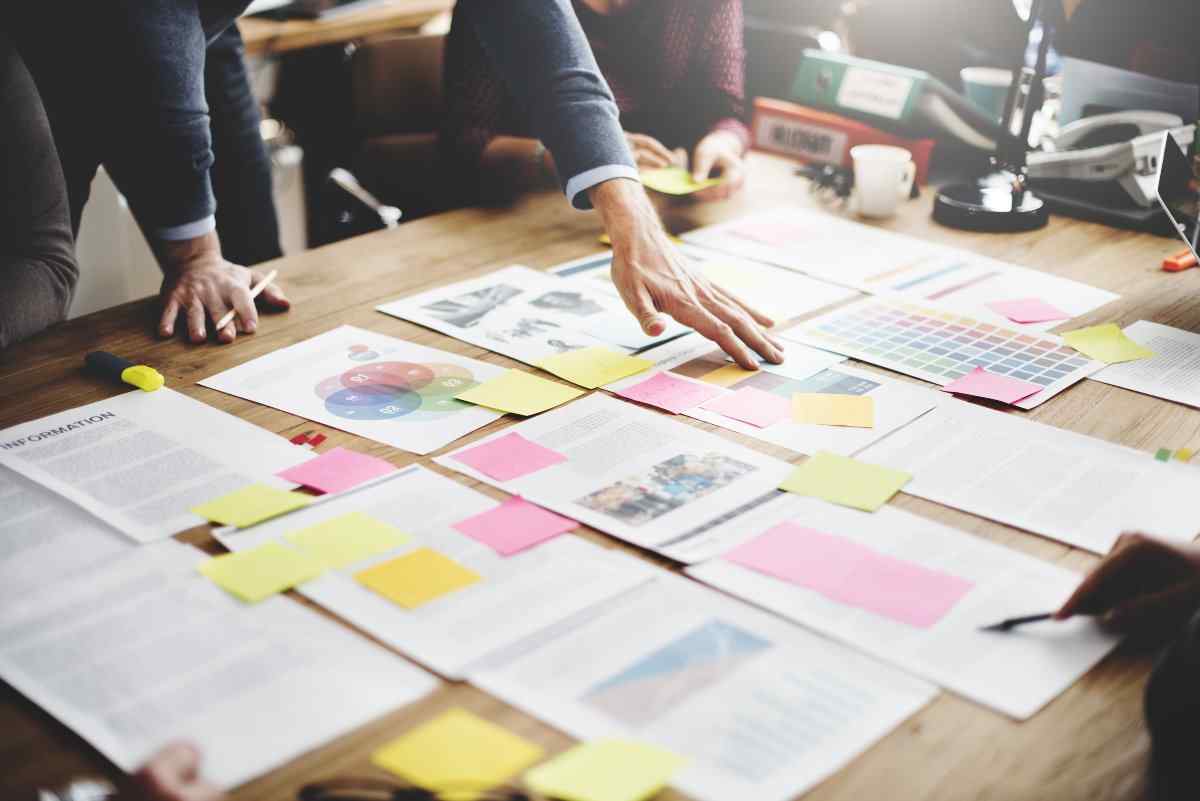 Additionally, a business plan can identify the market and target audience the business will cater to. Moreover, the plan can include equipment and funding necessities. A well-defined business plan that includes goals and realistic forecasts can be useful when seeking financial assistance from investors or banks.
Writing, reviewing, and updating the plan helps track the business's progress, minimize risks, uncover weaknesses, and set new achievable milestones.
After Creating a Business Plan, What Is the Next for Starting a Business?
After writing down the blueprint of your company, it is time for action. After creating a solid business plan, successful entrepreneur's employ these actionable steps to continue their growth:
Establish Your Business Structure
One of the essential parts of writing a business plan is to choose the proper business structure for your company. Each business structure has advantages and disadvantages. If you are still unsure what business structure to choose, consult an accountant or a tax specialist.
Sole Proprietorship
A sole proprietorship is an unincorporated business run by a single person. Starting a sole proprietorship is a great way to test a company in a low-risk environment. However, this type of structure doesn't provide asset protection. Meaning that if you default on your business loan or enter a lawsuit, your personal assets are at risk.
Partnership
A partnership is formed when two or more people collaborate to run a business. Each partner contributes something to the company. In return, they receive a share of profits or losses. Also, the partnership's liabilities are personal too, and each partner is equally responsible for the company's debts.
LLC
A limited liability company (LLC) is a simple business structure owned by single or multiple members. It has pass-through taxation, which means your profits are taxed once. An LLC also provides personal asset protection, meaning that if your business is sued, creditors can only attack the assets of the LLC to settle debts and liabilities. Therefore, starting an LLC may be more beneficial if you want to operate a small business.
Corporation
A corporation is a bit more complex business structure, expensive to operate, and not ideal as a starting business structure. By law, it is recognized as a separate legal entity and has its own identity and individual rights like people. Corporations also have double taxation, which means that your profits are taxed twice. Nevertheless, starting a corporation is great for those who want to raise money from venture capital.
Register Your Business
After deciding your business structure, consider registering your business. Make sure that your name is unique and memorable. If needed, search the United States Patent and Trademark Office (USPTO) database to check if your name is already taken.
If you only register your name with the state, other businesses can still use it. Therefore, also consider registering your name, logo, and tagline with the USPTO to protect it from unaffiliated use.
Additionally, register your business with the IRS to receive your Federal Employer Identification Number (EIN), which is necessary for filing taxes. Also, register the business with appropriate state and local agencies. Finally, apply for relevant business licenses and permits.
Get Financing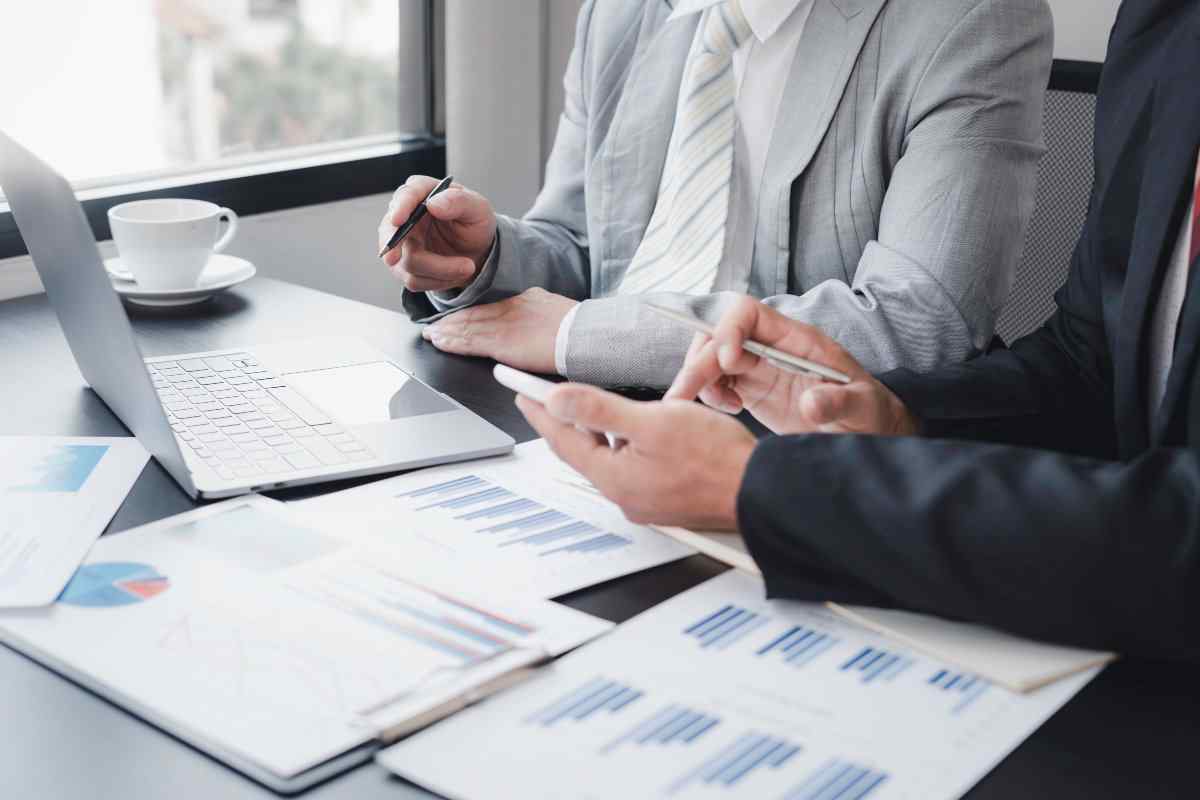 If you are starting a business on a low budget, having a solid business plan can increase your chances of getting a business loan from the bank. A comprehensive business plan can be reassuring to a lender by showcasing your professionalism and dedication to success.
Tips: If you want to apply for a bank loan, consider preparing the following documents in advance to save time:
Well-written business plan
Business forecast detailing future cash flow and costs
Personal credit reports and scores from the three major credit bureaus: Equifax, Experian, and TransUnion.
Tax returns and supporting IRS documents for your business account (if available) and personal tax account
Personal records of the business's owners
Applicable business licenses and registrations
Personal bank statement
Bank account number
Credit card sales, unpaid invoices, and accounts receivables (if available)
If you don't want to take a loan from the bank, you can borrow money from friends and family who believe in your dream. You may also qualify for a government grant from the Small Business Administration if you are a woman, minority, or veteran. You can also reach out to independent donors such as angel investors.
Choose the Right Location
Your business's location can play a considerable part in success. Studies show that the location of a business impacts its growth by up to 40%. That's why finding the ideal location for your business to operate is essential. After determining your market and target audience in your business plan, your location must be easily accessible to them. You should also ensure enough parking space for your customers and employees during peak hours and peak seasons. If a customer struggles to find parking, it may deter them from shopping at your store.
Ideally, businesses need to be located far away from competitors so customers will have fewer alternatives to choose from. But based on the type and nature of the business activity, that may not always be the case. For example, car dealers may prefer to be near their competitors to benefit from the foot traffic. Many prospective consumers consider several auto options before settling on one, and being within walking distance can increase your customer base.
You can also place your business close to a complementing business. For example, if you want to start an ice cream shop, you can set it next to a school. Similarly, a wellness center may do well if it is located near a gym. Placing your business near a complementary company may attract existing consumers without directly competing with another business.
If possible, hire a real estate professional to help you find the right location. Real estate experts can provide valuable insight into the area's demographics, population density, and traffic patterns.
Hire the Right Team
Hiring the right team gives the business a higher chance of growth. Skilled and experienced employees can put your business plan into action to provide potential growth.
Put enough time into the recruiting process to get a good outcome because those people will be a big part of your workforce. Studies show that highly engaged employees increase the company's profitability by 21%, while employee disengagement costs the U.S. economy around $500 billion yearly.
If you don't have enough funds initially, hire people who are good at multiple things. As the company scales, you will be able to hire people who specialize in specific areas.
Accounting and Financial Management
As a small business owner, you must keep your personal and business accounts separately. Separating your business account can help easily track business transactions, accurately manage cash flow, efficiently file taxes, build credit, and establish credibility. Separating your accounts will also protect you from liabilities in case something goes wrong.
It may also be beneficial to hire an accountant who is well-versed in business finance. They may facilitate record-keeping, monitoring balance sheets, and payroll.
Have an Online Presence
Having an online presence is a must in the digital retail world. Attractive websites and social media activity can provide a platform for consumers to engage with the company. Moreover, an online presence can further establish the credibility of your new business. Posting valuable content online allows the brand to communicate and interact with the consumer to build a relationship. In the long run, this can increase customer loyalty and sales.
A great example of a company that has a strong online presence is Glossier. The company utilized social media to become a beauty industry leader and engage in one-to-one conversations with its audience to build awareness. Additionally, Glossier crowdsources its product development by asking its followers what they hope to see next and incorporates the feedback in their products, packaging, and designs. Thanks to Glossier's interaction and involvement with its customers, the beauty company has developed a cult following.
Adopt Marketing Strategies
Once you have created a business idea, you must also effectively run a marketing campaign before launching your business. This creates anticipation, curiosity, and creates awareness for your product or service. Not having a proper marketing plan may cause potential customers to be unaware of your business's offerings. When writing your business plan, you should have researched your target audience's demographic and the most effective way to reach them.
If your target market is the older generation, consider print media, billboards, and TV ads. If you're targeting the younger generation, leverage your online presence into your marketing strategy. Experiment with different marketing strategies to find out which one works best for you. Having good marketing helps you build your brand name.
Once again, a great example to consider is Glossier. The company produces online content about beauty tricks, tips, and questions. Glossier also utilizes user-generated content on its social media, highlighting posts created by consumers and fans. By incorporating their audience's feedback and using their content to promote the brand, Glossier builds user engagement, brand loyalty, and consumer relationships. Additionally, Glossier incorporates celebrity endorsements in its marketing campaigns. For example, an advertisement of Beyonce wearing Glossier beauty products created a buzz on social media, increasing sales exponentially.
Build your Brand
The market is saturated with different products and services, and your unique branding can help you stand out among the competition. Your brand should convey what your business's story, values, and beliefs are. Having a strong brand helps your customers connect with you, relate to your product or service, and understand your corporate culture.
An excellent example of strong branding is Coca-Cola. When consumers think about Coca-Cola, they subconsciously relate the product with happiness. The company associates its brand with positive emotions by utilizing advertising that includes Christmas or summer vacations.
Their advertising always displays happy, carefree, and fun-loving characters that encourage consumers to enjoy the moment by having a coke.
Never Stop Learning
Learning doesn't end after creating a good business plan. A successful entrepreneur must continuously research, learn, and adapt for continued growth. Never assume that you know everything or stop learning. Industries are constantly evolving, and what you know about the industry might not be relevant anymore. Knowing the latest trends is vital for businesses to stay ahead of the game. Attend conferences and workshops and subscribe to podcasts and newsletters related to your industry to stay updated. Always keep an eye on your competitors and continuously study their strengths and weaknesses. In turn, incorporate their successes into your business model and avoid their mistakes.
Wrap Up
Although creating a business plan is a difficult task, the work to construct a successful business doesn't end there. Concentrate your efforts on finding the right location, hiring the right team, building a solid presence, and continuously learning to increase the chances of your company's success. However, even the best business plan will not altogether remove the risk of operating a business. It takes patience and adaptation to figure out what works well for your particular industry.